A new record!? 8 highlights this week! Check 'em out!
Releases of the Week 34/2022 with Dreadnought, Apeiron Bound, The Hirsch Effekt, Sigh, Lonely Robot, Epoch of Chirality, Voyager & Storm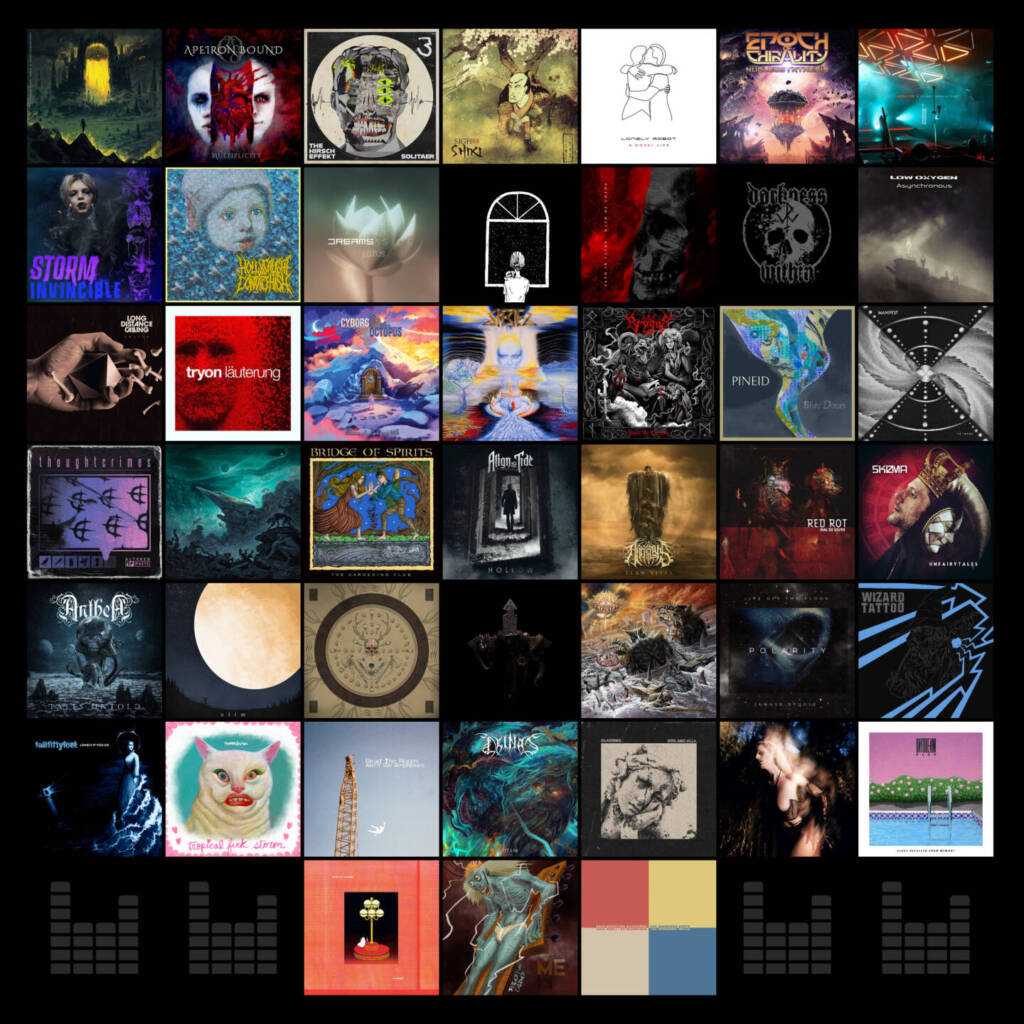 8 Highlights! Is that a new record for the Releases of the Week? I think so, but of course there's always much more than we can cover with our mini reviews. So be sure to check out all the other releases as well, either through the Bandcamp links below or in our weekly updated Spotify playlist!
More releases for 26 August, 2022
Dreams Aside - Lotus (Aug. 22) Bandcamp
Sinoptik Space Strumstick - Return to Peace EP (Aug. 22) Bandcamp
The Arkitecht - Heart Failure (Aug. 24)
Low Oxygen - Asynchronous (Aug. 24) Bandcamp
Long Distance Calling - Eraser (earMusic)
Tryon - Läuterung
Cyborg Octopus - Between the Light and Air (Silent Pendulum Records) Bandcamp
Species - To Find Deliverance Bandcamp
Brymir - Voices in the Sky (Napalm Records) Bandcamp
Manifest - The Sinking (Sound Pollution)
Becoming the Archetype - Children of the Great Extinction (Solid State Records)
Align the Tide - Hollow Bandcamp
Anchillys - Elan Vital Bandcamp
Red Rot - Mal de Vivre Bandcamp
SkiZma - Unfairytales Bandcamp
Anthea - Tales Untold (Rockshots Records)Read Our Review
olim - Ursine Bandcamp
Blackbraid - Blackbraid I Bandcamp
Hexis - Aeternum (Debemur Morti Productions) Bandcamp
Eaten By Sharks - Eradication Bandcamp
Polarity - Live Off The Floor at Jukasa Studio EP
Wizard Tattoo - Wizard Tattoo EP
Deinos - Titani EP Bandcamp
Glassing - Dire and Sulk EP (Medication Time Records/Brutal Panda Records) Bandcamp
Spirit in the Room - Flamingo EP (Housecore Records)
Sebastian Caldas - ME-WE (Re-release, Wormholedeath Records)
Cold Night for Alligators - The Hindsight Notes (Extended) (Arising Empire) Bandcamp
High Castle Teleorkestra - The Egg That Never Opened (The Decoy Remixes) Bandcamp