Obsidian Tide: 3rd Band confirmed for ProgPower Europe 2023!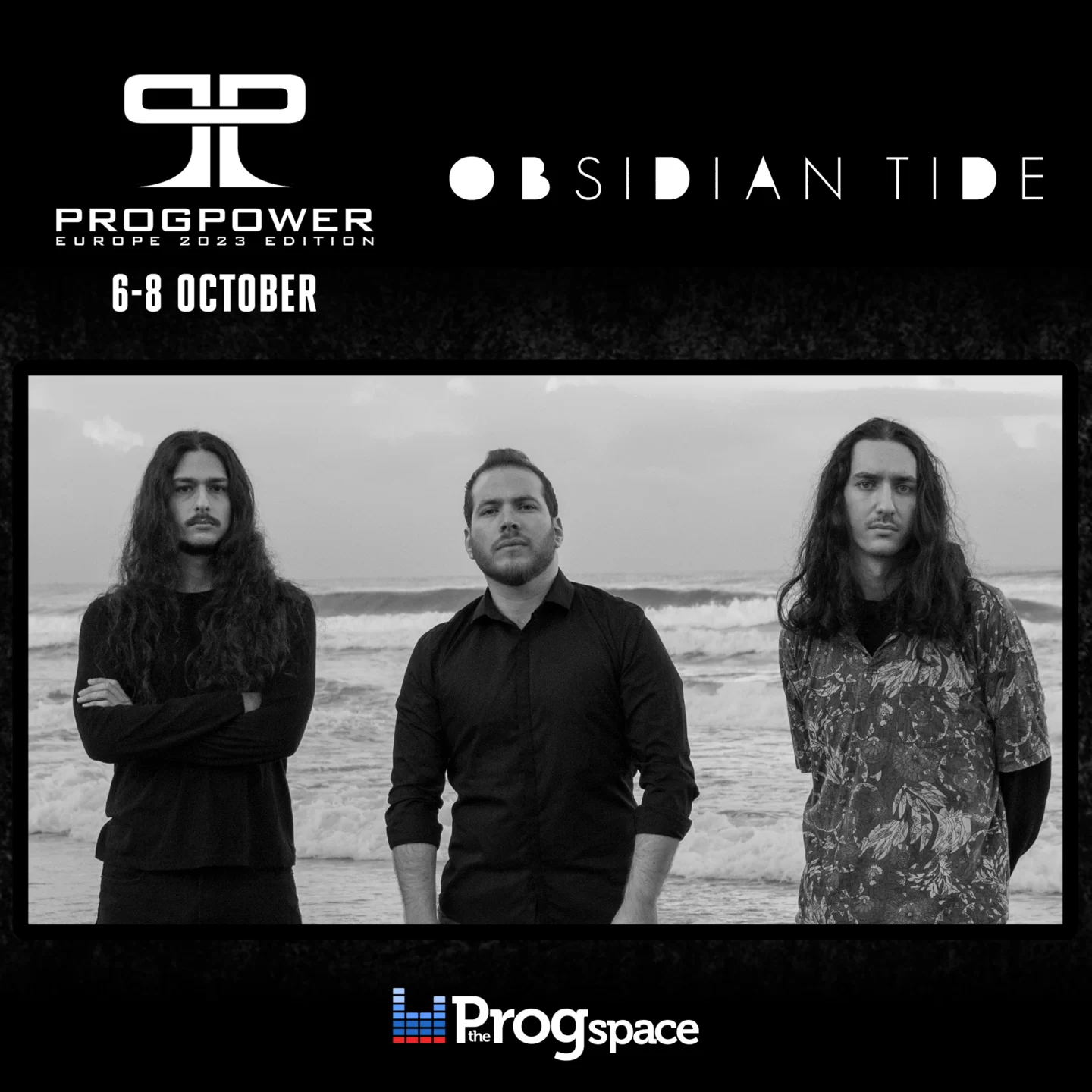 Obsidian Tide from Israel has been around for 10 years. The band has an eclectic and unique sound, which draws inspiration from a wide spectrum of artists and genres. The trio's songs incorporate extremely headbangable heavy riffs and beautiful melodies, hypnotic post rock parts and killer guitar solos. All these diverse elements contribute to the one of a kind vibe that is the Obsidian Tide experience.
The trio consisting of Oz Avneya (guitars and clean vocals), Erez Nadler (drums and programming) and Shachar Bieber (bass and harsh vocals) released their first EP, "Debris", in 2015 produced by Nadler and mastered by Jamie King (Between the Buried and Me, Scale the Summit). The band's critically acclaimed latest studio album, "Pillars of Creation", a concept album, features several guest musicians – including Mike LePond (Symphony X, Mike LePond's Silent Assassins) – and was mastered again by King.
Though Obsidian Tide was already announced for the sadly cancelled 2020 Edition, the band will finally perform for the first time at ProgPower Europe 2023!
More information here: https://progpowereurope.com/bands/obsidian-tide
Website: https://www.obsidiantide.com/
Facebook Page: https://www.facebook.com/obsidiantide
Instagram: https://www.instagram.com/obsidiantide/
Spotify: https://open.spotify.com/album/5tnYPal8JDwizzTj5NFntN