Behind the scenes of Heart Sound Metal Fest, France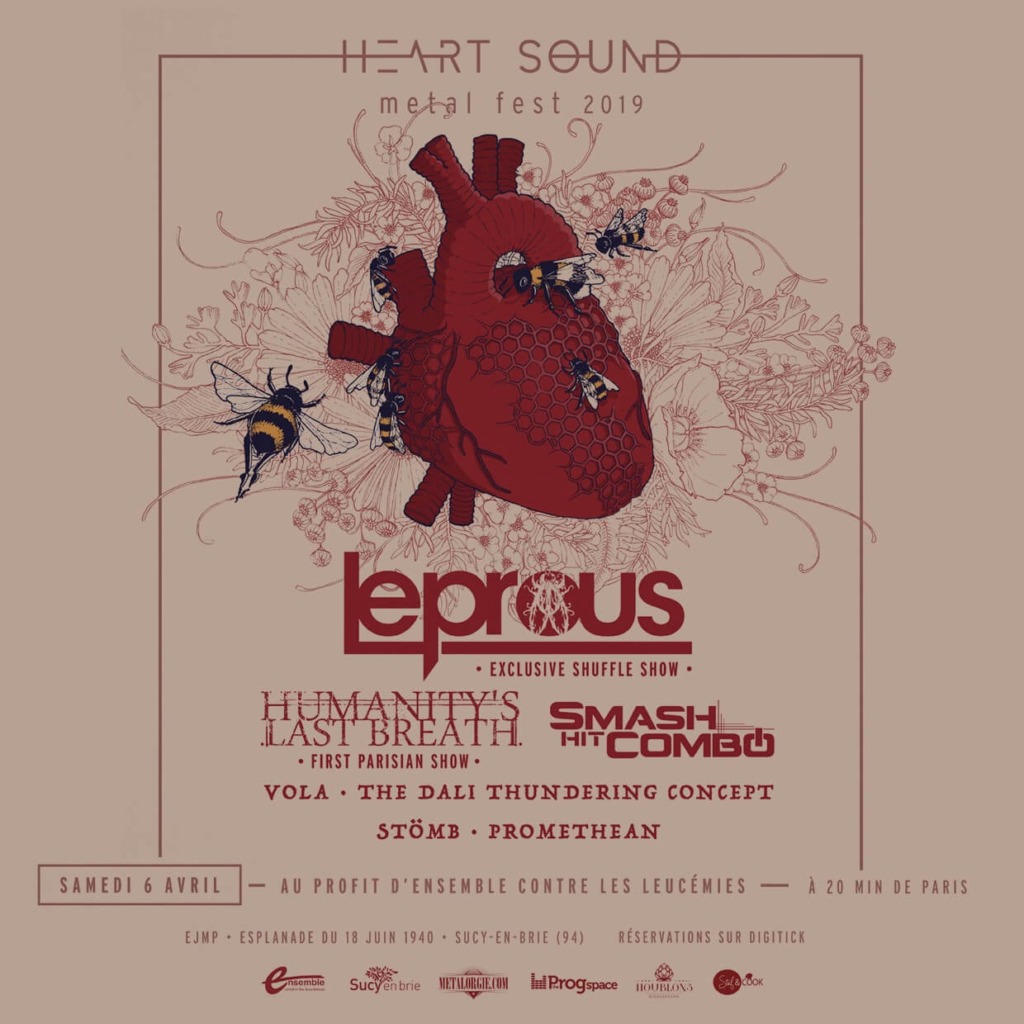 Our last interview in our "Behind the scenes" series was with sound engineer Ronnie Young, today we are asking questions to the team of Heart Sound Metal Fest, a charity metal event held near Paris about to embark upon its 4th edition. As a young festival on the rise, we have asked the team members to tell us about the history of the festival, its philosophy, values and what to expect this year, and for the years to come.
Heart Sound Metal Fest donates its profits to a local association called Ensemble contre les Leucémies, raising funds and awareness in the fight against leukemia. The team is composed of programmer and creator Jean Baptiste Mutti, Communication and Social Medias coordinator Claire PetitPrêtre and artistic director Clara Coolen, the creative mind behind the superb festival artwork.
How did Heart Sound Metal Fest come about?
JB: The idea for the festival came about in 2014, I was looking for something new and a creative project. My profile is quite unique, so I wanted to mix what I know how to do, what I love, and an idea promoting my need for social utility. As an engineer, I felt up to the task to embark upon a festival project. As a musician, I wanted this project to be linked to music and especially progressive metal. Finally, I wanted this idea to highlight humane values, which I believe to be essential in our modern society. There I had the idea to set up a charity metal festival. The team came along as editions went on. It is essential for me that the team members share the same values such as solidarity, sharing and compassion.
-Why was Sucy en Brie chosen as the host city?
JB: It is the city I live in. It is well located, not too far away from Paris, but not completely isolated. This city has its own charm with a modern and spacious concert venue called Espace Jean Marie Poirier.
Claire: Today the festival is closely linked to the city with support from the city hall. We are able to use the venue and can relay promotion on the local newspaper and the city's billboards. Locals and store owners welcome metalhead with open arms, some of them even attend or volunteer at the festival.
-Tell us about the venue.
JB: The venue is really nice, modern and has been active since 2015. There is a large balcony overlooking a park. The sound is excellent and the in house tech crew is experienced. Its capacity is 900 persons with a 12 meters long stage which is ideal for the festival.
Clara: The patio is undeniably a big asset of the venue. It has a lovely view over a wooded park. Back in 2017, we were lucky enough to have glorious weather, people got to sunbath on the deckchairs and hanged outside in between sets.
-It is the 4th edition for Heart Sound Metal Fest. The first 3 appeared to feature mostly French bands. This year you have decided to broaden your line up, why did you decide to expand and what challenges did it bring? Are you hoping to attract a more European audience?
Claire: By necessity, HSMF started as a local festival featuring only French bands. It seemed more logical to start this way, for a human sized event with a small team of volunteers and limited funds. The modern French metal scene is a small world therefore it was easy to activate our network. In 2017, the festival held its 3rd edition and got a bit more attraction, we decided to get more ambitious and invited European bands such as Sithu Aye(UK) and Make me a Donut (CH).
This year we have decided to have 3 acclaimed acts from Scandinavia, Leprous representing Norway, Humanity's Last Breath from Sweden and Danish band Vola. It's a pleasure for us to have these bands on the stage and to offer an ever more interesting line up with lots of possibilities. We aim at proposing a coherent line up, bringing together established acts and up and coming local bands. We do have new challenges coming with this new line up, about the organization (budget, transports, accommodations for bands…) but we are delighted to see the prog audience of neighboring countries is showing interest now! Some medias in Belgium for example contacted us to do some promotion work about the festival, and some people even compared HSMF to a mini Euroblast, which is quite flattering!
– HSMF appears to be more catered to fans of progressive metal and hardcore. What are your personal histories with progressive metal, or progressive music in general?
JB: I quickly became interested in "modern metal". Which for me corresponds to prog metal/experimental. I like bands who are not afraid to push boundaries and defy genres, to create something new to surprise the audience whether it's based on rhythmic choices, different harmonies or unusual tones. The result is often subtle and refined. I like the contrast between the fragility and the power of metal sounds. If I had to cite references I would say Devin Townsend, Leprous, Meshuggah, Gojira, Animals as Leaders…
Clara: It started for me like I guess it started for lots of Prog Metal fans. I first got interested in more mainstream metal acts as a teenage girl and the enjoyment and understanding for prog came later on. My parents' taste in music undoubtedly tailored my appreciation for quality writing and years of jazz drums lesson as a teen surely grew a taste for intricate time signatures.
Claire: Just like Clara, I came to metal during my teenage years with nu metal bands; I had also bought the album "Images & Words" with my pocket money, without looking that much into Dream Theater though. The turning point for me came rather late at Sonisphere festival in 2013: Hacktivist was performing and for the first time I came across the word " djent" . After that, I had opened Pandoras box and I became addicted to djent/prog: TesseracT, Animals as Leaders, Karnivool… A few months later, I randomly discovered Leprous because one of my friends was supporting them. It was at the venue Le Divan du Monde in Paris, for the "Coal" tour and it blew my mind: since then Leprous has been a favorite and it's a dream come true to have them on the stage at HSMF.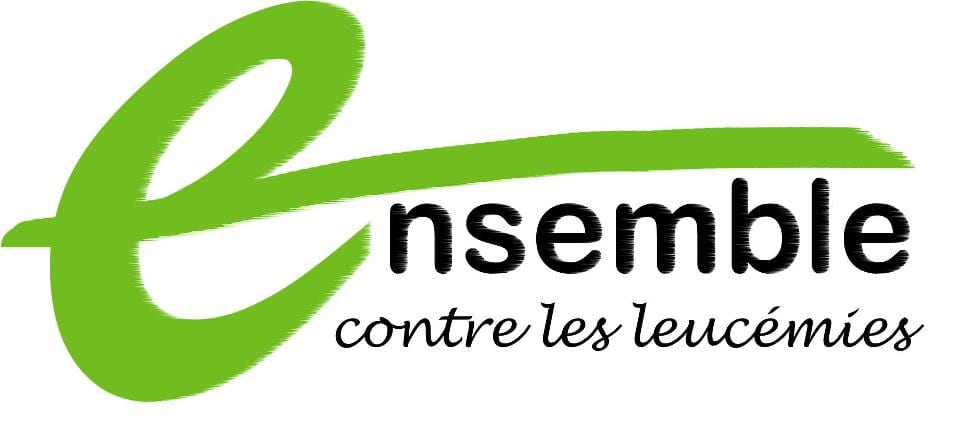 – Tell us about Ensemble contre les leucémies, the association to which you are donating all the festival's profits. What is the connection between metal and this association?
JB: Ensemble contre les Leucémies (which means Together against Leukemia) is a local association from Sucy en Brie and I have known them for a long time. It was created following the leukemia of a local friend. The association gathers kind and hard working volunteers and they strive to raise awareness in the fight against leukemia. It was a no brainer for me to invite them when I started the festival in 2014.
–The concept to include both international acts and French progressive metal bands is a great idea. Tell us about the French bands and the French progressive metal scene.
Clara: I would say in France, the progressive metal scene is especially thriving since it got tangled up with various modern genres and French bands quickly jumped on the "djent" wagon. As for most scenes, the UK and US tend to have the biggest acts, but we get our fair share of quality bands playing at major festivals throughout Europe.
Claire: On the modern metal scene, France is home to several amazing bands who are starting to make it outside of France. I am thinking about Novelists, co-headliners in the 1st HSMF edition back in 2014, and who since then have toured all over Europe. Or The Algorithm, headliner in 2015 who are now world famous all the way to Japan!
We were lucky to feature major local bands from the Parisian scene like Kadinja, The Dali Thundering Concept, Atlantis Chronicles, Uneven Structure… And other French bands that we would like to have one day like Hypno5e, Igorrr, Gorod, Hacride! Finally, there are many up and coming and lesser known bands who deserve to be heard, and that's the reason why we always have local bands as openers. We can't wait for you guys to discover Stömb and Promethean!
-What do you hope to achieve with Heart Sound Metal Fest this year and for the years to come?
JB: We hope for many things: the first one being making enough profits to donate a decent amount of money to Ensemble contre les leucémies. Other than that, raising awareness around leukemia and bone marrow transplants is extremely important. We hope the festival goers will have a rad time, but we also hope that they will have access to information and awareness about a cause that is often overlooked, but which sadly can affect everybody. The more people will be aware of it, the better we will be able to help patients and their families, the less suffering there will be.
Claire: For this year, we hope that everybody will find their groove at HSMF: great concerts for music lovers, a nice setting with a quality offer for drinks and food; welcoming bands the best we can, raising awareness and funds for leukemia and offering Ensemble contre Les Leucémies a platform to tell their story and support their actions. Sharing, caring and being kind are the values supported by HSMF.
In the future, we would like to grow the festival, especially by structuring the organization a bit more. We would like to welcome more bands, maybe extend the festival to a 2 day event who knows? But most importantly, we would love to develop the ethical dimension of this event with 100% local, cruelty free food and drinks offer, reduce waste… A lot of work ahead of us!
– Tell prog/hardcore fans why they should go to HSMF!
JB: As a modern metal charity festival, it is a unique event in its genre. The atmosphere is super chilled, with amazing bands and great production. The human size dimension of the festival allow the bands to be quite close to the audience, which is paramount for us as human values are at the core of our ethos.
Claire: I am debating hahaha! To see a great line up in a killer venue? To spend the day with fellow prog lovers drinking craft beers on a terrace and eating good food? To hang out and chat with your favorite artists? And last but not least, to share a good time while supporting a great cause! In fact, the real question is "why shouldn't you go! "
Clara: You can't go wrong enjoying such great bands while supporting a charity!
Heart Sound Metal Fest is proudly supported by The Progspace. Check the festival Facebook page to keep up with the latest news and follow the event on Instagram @heart_sound_metal_fest!
To purchase tickets for the event, click here!
We hope to see you there for a great day !
USEFUL INFORMATION :
HEART SOUND METAL FEST 2019

Saturday April 6th, 3.00 PM – 11.30 PM
Espace Jean-Marie Poirier, Sucy-en-Brie, FR
All profits donated to support the fight against leukemia
Line up: Leprous (exclusive shuffle show) | Humanity's Last Breath (1st parisian show) | Smash Hit Combo | VOLA | The Dali Thundering Concept | Stömb | Promethean

 FB Event: Heart Sound Metal Fest 2019 • 6 avril • Sucy-en-Brie

Partners: Ensemble Contre Les Leucémies, Sucy-en-Brie, STEF & COOK, Houblons d'Exception, Metalorgie, The Progspace

Info: Easy access (20 min from Paris by public transports, parking lot next to the venue). Food & drinks on site, French craft beers, vegan options. Credit card accepted, cashpoint nearby.