Mother of Millions – Artifacts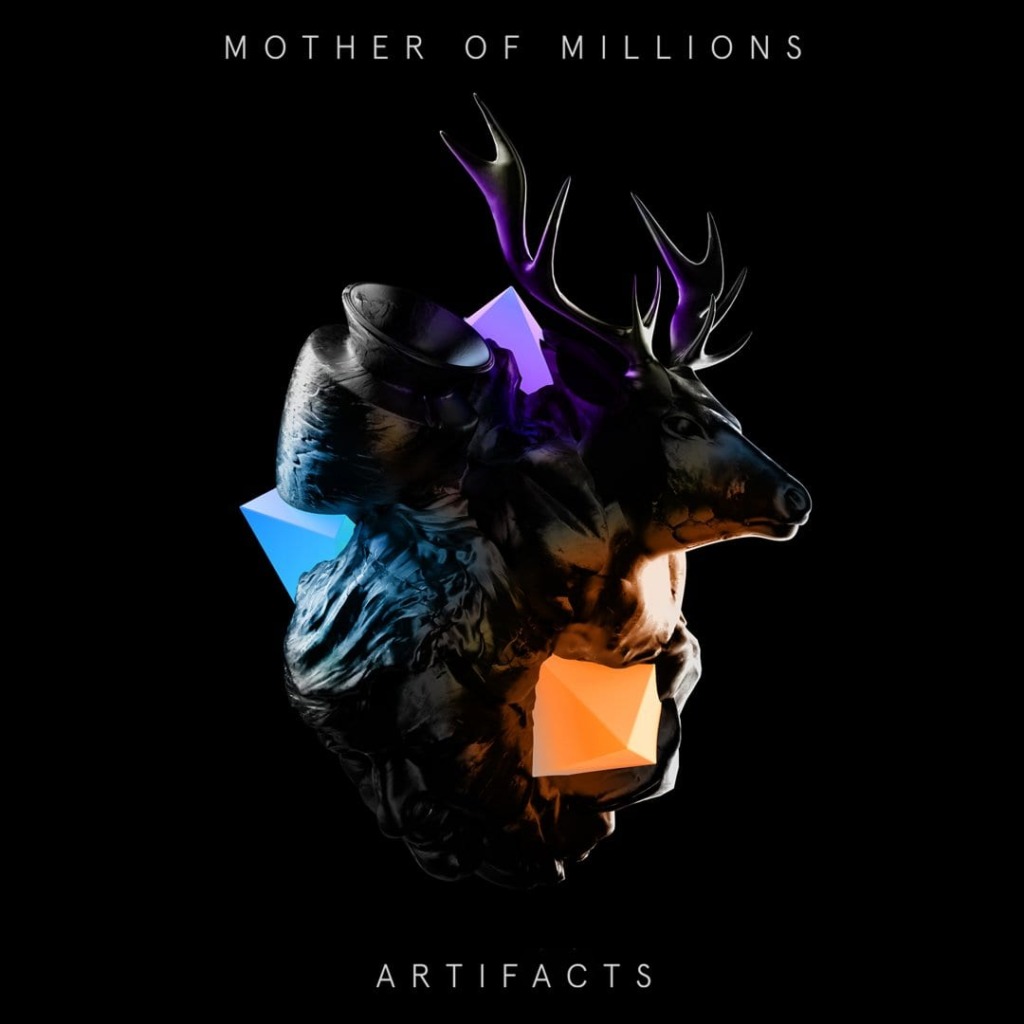 Not even one and a half years after the revelation that was "Sigma", greek proggers Mother of Millions return with yet another album full of mesmerizing tapestries in the form of "Artifacts". No changes in the line-up, yet subtle but distinctive changes to the overall sound and mood – losing the metal aspect and the last hints of aggression (that were still pretty prominent on their 2014 debut album "Human", but already a whole lot less on "Sigma"), focusing even more on huge grooves and vast ambiences.
First single and opener 'Amber' surprises with a choir opening, but the groove is fast taking off and with it the whole song. George Prokopiou's emotive vocals are once again the icing on the cake and the last choruses are lifted to even further heights by a shimmering post rock guitar tremolo.
Mother of Millions – Amber (click here if you can't see the video)
'Rite' takes home the 'favorite song on the album' laurels pretty quickly with its Katatonia-esque main groove and the haunting chorus. Nothing can prepare you though for the emotions the tear-jerking guitar solo over the chorus theme will put you through. I will call it now: this will remain as one of my favorite musical moments of this year. Last year it was Lucas de la Rosa with his stunning E-Bow solo in Delsey Hill's 'Sleeplessness', this year it is Kostas Konstantidis delivering the goods.
Mother of Millions – Rite (click here if you can't see the video)
'Soma' and 'Cinder' build the solid middle part of the album and it becomes clear that the rhythm section with Panos Priftis on bass and George Boukaouris on drums and percussion (the persisting hi-hat in 'Cinder' actually sounding like crackling cinders for example) are just as vital for the brilliance of the Mother of Millions sound as the aforementioned two. Not to forget Keyboarder Makis Tsamkosoglou, who gets to shine on 'Nema', a breathtakingly beautiful extended grand piano intro to 'Anchor', that is also able to stand alone as a single piece of music.
'Anchor' rivals heavily with 'Rite' for favorite song, and once again, Kostas delivers a spot on solo leading into the last chorus, that is once again all about them feels rather than some flashy show off of skills. Something that can be said about the entire album, about the entire concept of Mother of Millions, and all for the better. Damn, who allowed them to produce such beautiful sounds?
Mother of Millions – Nema (click here if you can't see the video)
The quasi title-track clocks in at over ten minutes and stuns with an ambient, atmospheric, dreamy build up, finally releasing the tension in an epic climax to end all climaxes. Mother of Millions' "Artifacts" might not be as immediate as "Sigma" was, but they are precious things of subtle beauty. A heavy contender to end up at least in a lot of top 5 best of end of year lists, if not at the very top.