Dream Theater – Distance Over Time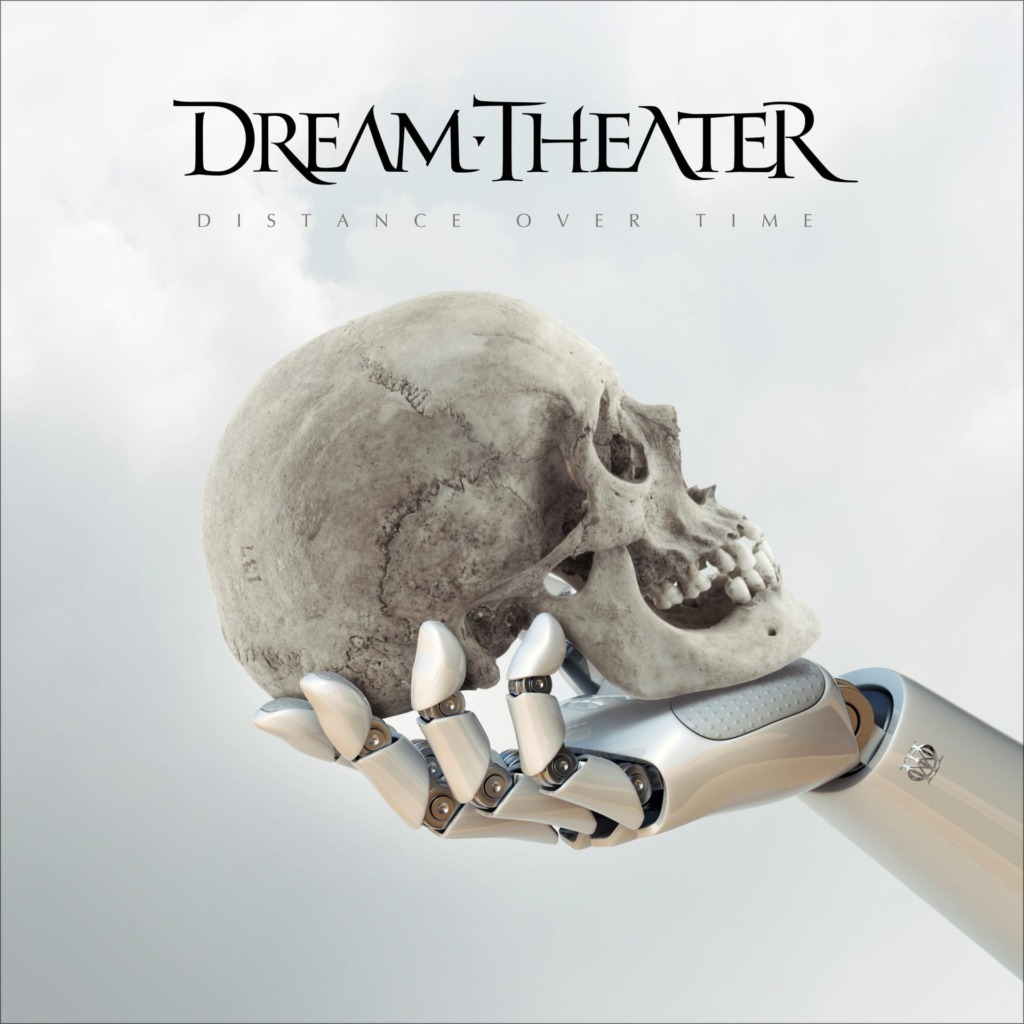 Do these guys even need an introduction? Dream Theater has been one of the pillars of prog for many fans of the genre, and I'm sure I'm not the only one who thinks back to at least one of their albums with a big smile. The ensemble was formed at Berklee College of Music in the eighties under the name Majesty, and founding members John Petrucci, John Myung and Mike Portnoy (who left the band in 2010) as well as Mike Mangini, James LaBrie and Jordan Rudess are world famous for their musical technicality.
With "Distance Over Time", Dream Theater returns after their big opus "The Astonishing" in 2016. This record is, once again, polished and perfected to the highest quality, as we have come to expect from Dream Theater. I might even go as far as to say that it's their best record since "A Dramatic Turn Of Events", released in 2011. Returning to the true Dream Theater sound after "The Astonishing", they still manage to introduce new elements and show that they are still evolving. The melodies are intricate and mesmerising, the riffs heavy and complex.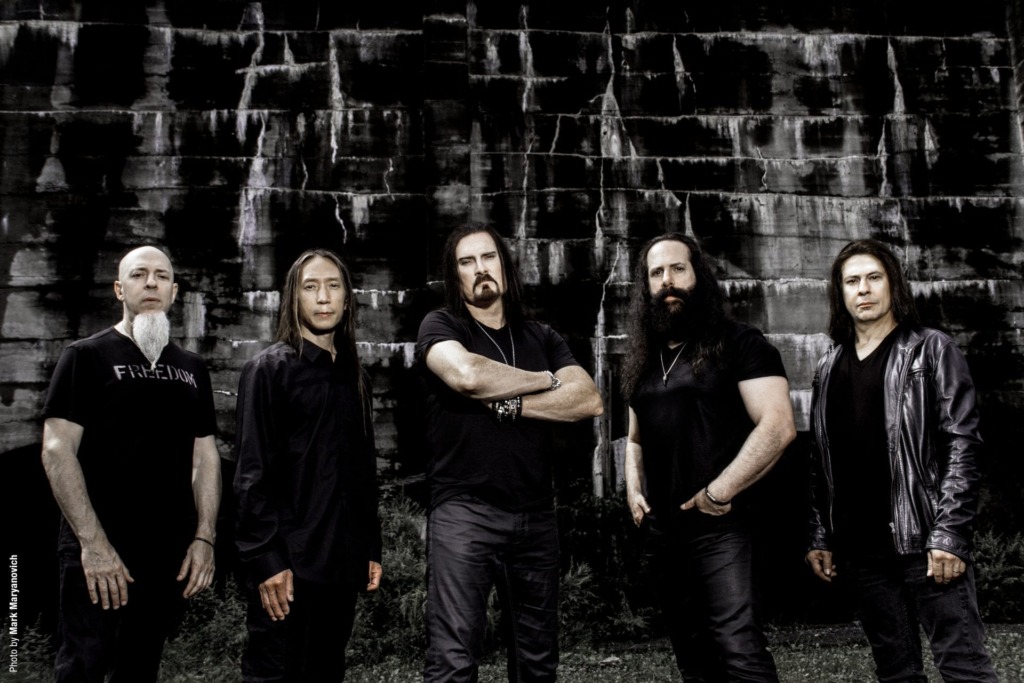 The album opener, 'Untethered Angel', draws us in with a smooth and gentle guitar line, to break open to some heavy riffing. The super catchy 'Forsaken', from "Systematic Chaos", comes to mind when LaBrie hits the almost poppy chorus of this enticing opener. In the bridge, we get a typical Rudess and Petrucci intermezzo: catchy enough not to bore, and sometimes jawdroppingly on point. No wonder 'Untethered Angel' was released as a single, this bodes very well for the rest of the album.
'Paralysed', also released as a single, is up next. The heavy opening riff sets a dark mood, and could be straight off of "Train Of Thought". It flows into a dark verse and a soaring chorus, that invites a lot of headbanging. Again, Petrucci takes us away from the darkness for a bit with a wonderful guitar solo, while LaBrie takes the chorus to new heights for the perfect conclusion of this song.
https://www.youtube.com/watch?v=C7m7l8iqGAk
Dream Theater – Paralyzed. Cick here If you can't see the video
The last single they released is the next one of "Distance Over Time": 'Fall into the light'. Again, the heavy, rhythmic riffs set the tone for a fast-paced musical journey. I get "Black Clouds And Silver Linings" vibe at times, with this one.
'Barstool Warrior' might be my favourite song on the album. The song starts out with some yummy time changes, in true Dream Theater style. Rudess adds a nice seventies vibe, and Petrucci opens with one of his signature mesmerising solos. The verse brings us the true power ballad vibe, which breaks open in a wonderful chorus. The bridge is just enticing: lead by Rudess on keys and supported by Petrucci's atmospheric, drawn-out notes and Myung's bass lines. The build-up is wonderful and swoops you straight up to a last rendition of the chorus.
Then we're back to some heavier riff-work in 'Room 137'. Lots of energy in this song, and again reminiscent of "Train Of Thought". 'Room 137' also marks the first time Mike Mangini wrote lyrics for Dream Theater, and what a debut it is.
'S2N' puts the spotlight on John Myung, starting with a nice bass line and moving into some catchy riffing. We're swooped up into a sing-along chorus, reminding us of some of the older works like 'Sacrificed Sons'. This song has everything Dream Theater: intricate solo-work, wonderful riffs, catchy melodies and a technicality that is not entirely hidden by the sheer professionalism of all band members.
Dream Theater – Fall into the light. Click here if you can't see the video
'At Wit's End' starts as frantic and intense as you would expect from a song with that title. According to James LaBrie, the song paints the portrait of an abused woman. We can clearly hear the eternal struggle in 'At Wit's End''s swooping riffs and heartbreaking melody lines, the poppy chorus giving us a small beam of light in the frantic darkness. Absolutely one of my favourites on the album.
In 'Out Of Reach', the melodies are truly captivating, and the lyrics, written by James LaBrie, almost poetic. This is the typical Dream Theater ballad: clenching a fist around your heart that only lets go when the last notes fade out.
With 'Pale Blue Dot', Dream Theater returns to its epic self: the beginning reminds of masterpieces like 'In The Presence Of Enemies', but with a new twist to it. This song is probably the most typical Dream Theater song on the record, displaying the full technical capabilities of all band members, and taking us on a musical journey that reminds us of epics like 'The Count Of Tuscany'.
The album ends with the very catchy 'Viper King'. The band seems to give away some of its roots here, returning to eighties rock with some nice swing elements. Dream Theater with a twist we like very much.
All in all, a great album, as we've come to expect from a band like Dream Theater. For fans, this new record will definitely deliver: soaring riffs, intricate solos, twisting dynamics, heartbreaking ballads. As for the rest, you'll probably enjoy the true craftsmanship of all band members, so give it a spin!
Don't forget to check the interview Pauline did with Wayne Joyner who is in charge of the visuals for the upcoming World Tour as well as the production of the latest videos of the band.
Track list:
Untethered Angel
Paralysed
Fall Into The Light
Barstool Warrior
Room 137
S2N
At Wit's End
Out Of Reach
Pale Blue Dot
Viper King