Burial in the Sky – The Consumed Self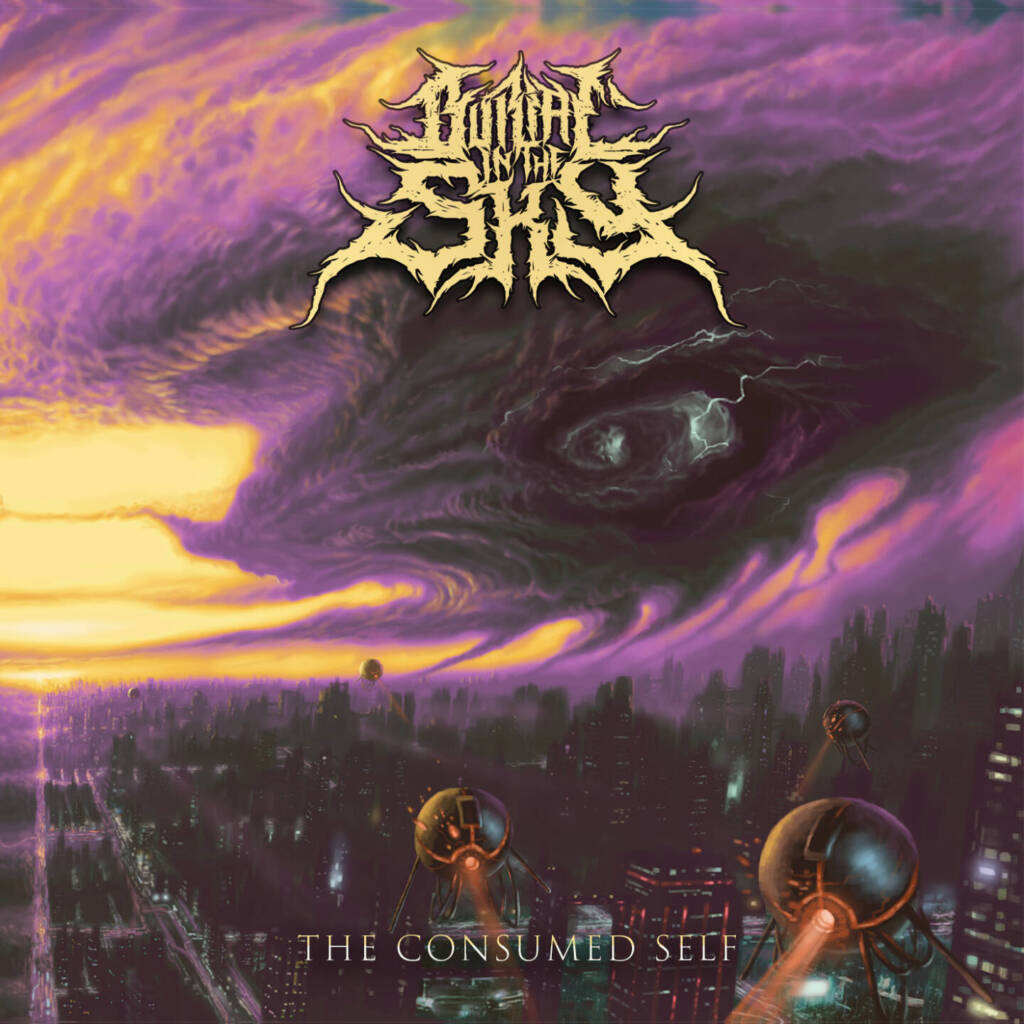 Sometimes melodic death metal can hardly be classed as such, and in other cases the epithet fits perfectly. Philadelphia-based Burial in the Sky have firmly established themselves in this category. Actually, the band describe their music as progressive/technical death metal but let's not get tied up in semantics. Their third album "The Consumed Self" continues with the band's signature brand of atmospheric and often ethereal metal.
There is a certain amount of camaraderie with this band and their ilk. The album's cover artwork was created by Justin Abraham who has also worked with Equipoise, Dessiderium and Inanimate Existence. The production, engineering, and mastering were carried out by Carson Slovak and Grant McFarland at Atrium Audio. These guys are known for their work with Rivers of Nihil, August Burns Red, and Black Crown Initiate.
Anyone familiar with the aforementioned Rivers of Nihil, will be aware of Zach Strouse. His superb saxophone contribution to their album Where Owls Know my Name was sublime. Well, if you enjoyed that album, the good news is that Zach is a member of Burial in the Sky. As well as playing saxophone, he also handles the bass and some vocals.
Apart from the expected instruments for a death metal album and of course the saxophone, there are many others. If you listen carefully, you will hear mandolin, accordion, trumpet(s), trombone, french horn, euphonium, tuba, theremin, cello and violin. There's also something listed as nylon, which I'm taking to mean nylon strings or acoustic guitar. If it isn't that, I haven't a clue what it means.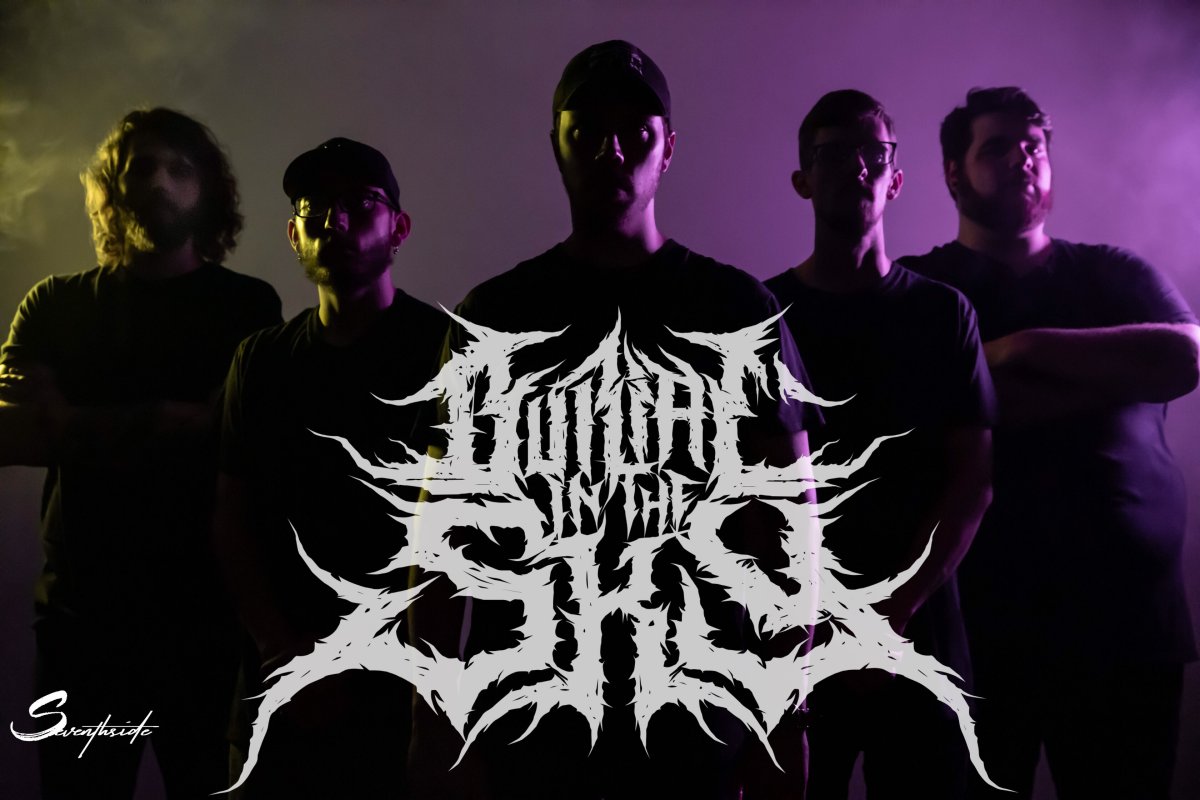 A short 90 second track opens the album. 'The Soft Violet Light' is mellow and reminiscent of the sort of stuff Black Crown Initiate work into their songs. The next song, 'An Orphaned City' is the complete opposite, fast and harsh but later some saxophone softens it. We are only five minutes in, and the band have already shown us their versatility in spades.
Burial in the Sky – An Orphaned City (click here if the video does not play)
Although not a concept album, "The Consumed Self" is inspired by some of the great dystopian fantasies of the past. The band wanted to create a world that felt real and tangible. They sum it up like so: "The music had to be digestible and convey a wide array of emotions. This took a lot of growth for us to accomplish. We had to become better musicians and storytellers to create this album"
'Wayfarer' is the only instrumental track on the album. It begins with piano, which continues for a while before crashing chords lead onto a complex series of guitar and saxophone solos. It's short but satisfying. 'Mechanisms of Loneliness' is longer and heavier but just as complex.
Burial In the Sky – Mechanisms of Loneliness (click here if the video does not play)
Every track has a range of styles spanning the intense, blast beats and growls to the atmospheric and ethereal. None more so than the last number which is a 12 and a half minutes long epic. 'Anatomy of Us' brings together all the elements that have gone before into one long glorious track. You can definitely hear some of the other brass wind instruments in this one.
Burial In the Sky – Anatomy of Us (click here if the video does not play)
I hear passages throughout the album that remind me of other bands. There's Black Crown Initiate, Exanimis, Unleash the Archers and of course, mainly because of the saxophone, Rivers of Nihil. Some of you will pick out bits that remind you of other bands. Overall though Burial in the Sky have their own sound and identity.
A lot of thought and effort has gone into producing this album. You don't have to be a musician to realise that, but it probably helps.  The album has to be listened to in its entirety in order to appreciate it fully. It could well end up being their seminal album, their equivalent of Where Owls Know My Name, so to speak.
Track list
The Soft Violet Light
An Orphaned City
On Wings of Providence
Amaurosis Shroud
Wayfarer
Mechanisms of Loneliness
Mountains Pt.1: To Ascend
Mountains Pt.2: Empathy
Caught in The Azure Cradle
Anatomy of Us