Spiritbox – Eternal Blue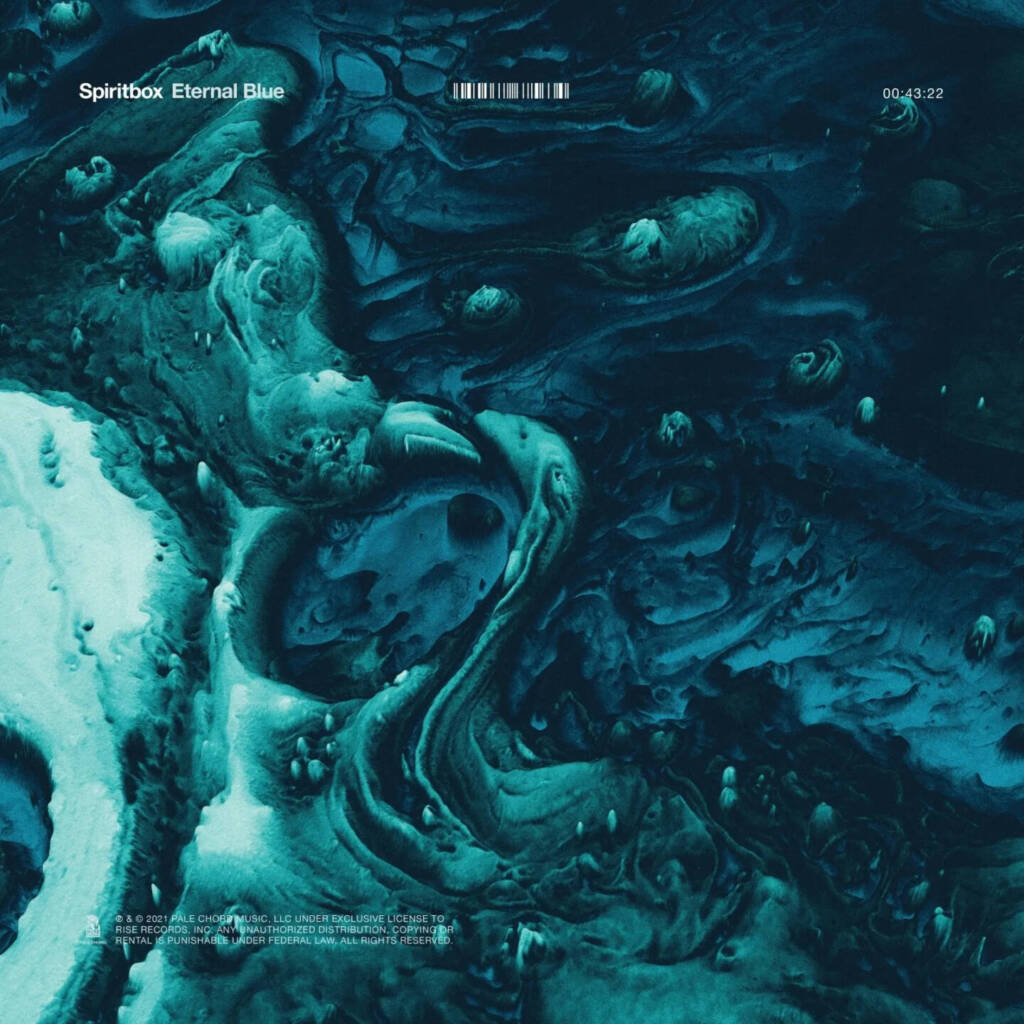 Spiritbox is one of the younger names in the modern progressive metal scene that keeps gaining more and more hype at record rates, and for good reason. With a couple of single and EP releases under their belt, they have certainly proved capable of creating engaging music with a unique atmosphere and a fair deal of technicality. Despite them only releasing their debut record, they are already a well established name in the scene with an unmistakable signature sound. Their debut full-length record, "Eternal Blue", was easily one of my most anticipated releases this year and I am glad to say, it lives up to that same hype.
This album maintains many of the elements that Spiritbox have displayed on previous releases, but also brings a lot of fresh new ideas and creativity to the table, clearly showing that they can step outside their comfort zone while staying true to their sound. Some of the songs on this record had already previously been released as stand-alone singles, but they did not give away the lion's share of what this album is about. Consisting of 12 tracks and 43 minutes running time, it is quite the compact beastie and although it feels very consistent as a whole, each song works wonders on its own.  There's plenty of diversity to look forward to but also a lot of juicy recurring elements (cough cough.. breakdowns).
Click Here if the Video Doesn't Play
I've always labeled Spiritbox as a djent band more or less since that is the foundation of their music in terms of guitar sound, bass and drums. But it is not limited to that. Spiritbox has a unique way of blending sound effects, melodies and groove into a djenty style that sounds both technically complex and radio friendly at the same time. While any prog nerd could definitely dig this record in full, it also strikes me as a record that could be used as a gateway into metal, mainly due to Courtney LaPlante's somewhat pop-inspired clean vocals style and the hooky chorus melodies. She has a very clear, beautiful voice that brings a lot of emotion, often sounding like a sad-ish pop singing style but also calming and bringing a strange sense of warmth (see particularly 'Constance'). However, she's also quite the screamer, and she's got the high-pitched, cathartic kind of scream that allows you to fully relieve yourself of all that unnecessary negative energy. The contrast between the two is obviously very satisfying and the placing of clean parts against screaming parts creates a phenomenal back-and-forth dynamic into the songs.
On to the instrumentals, we see Mike Stringer and Bill Crook bringing a very satisfying blend of hooky groove and technical detail. If we look for example at riffs like in 'Hurt You' or 'Circle with Me', it's easily an inviting catchy headbang tune, but a song like 'Silk in the Strings' maintains a massive flow of brutality and technicality all the way through, getting fast, progressive and challenging. I particularly love Mike's style of throwing a fast guitar run in the middle of the riff, or squealing out some gnarly pinch harmonics and screechy slides out of nowhere, particularly during breakdowns… and OH MY GOD the breakdowns. By now, it's not a surprise that they like to throw those seriously heavy breakdowns with the low guttural vocals, but they somehow still find ways to surprise you with them, as the ending of 'Halcyon' and 'Sun Killer' clearly show.
Click Here if the Video Doesn't Play
The same effect of push-and-pull that we see between vocal styles or hook and complexity also occurs between tension and relief. Sometimes the verse will just be backed by a bass and drum groove that sounds slightly cleared out and then the huge guitar sound will slap in on the chorus. The atmosphere is also ensured by clever use of electronic beats, effects, fuzzy synths and airy sound effects.
On the rhythm section, it seems easy to get into, but at the same time, it is progressive enough. They have their way of slipping in subtle polyrhythms or syncopated transitions, and Zev Rose's drumming is quite unique. His agile transitions and bangin' slaps into grooves set up a very dynamic and solid groundwork for the music to release all its energy. I'm particularly hyped about his way of slapping ONE snare before a certain chorus or riff hits.
To maintain diversity, all these elements are balanced differently in each song, to give a different feel. For example in 'Sun Killer', the clean vocals and eerie electronic atmosphere take hold, creating a very creepy mood-setting opener before the BREAKDOWN hits. 'Secret Garden' sounds like a radio-appropriate emotional tune but with techy noodling and energy build-up. 'Halcyon' is a brutal monster with the most unexpected breakdown (I seem to be using that word a lot… ) and 'We Live in a Strange World' is probably the most proggy electro-experimental piece. And let's not even get into the feels in 'Constance'.
Click Here if the Video Doesn't Play
Basically, this album has everything a djenty debut record could need and more. It's very mature, diverse and energetic, the sound quality is fantastic and the creativity from both a compositional and a sound design perspective is off the charts. These guys know how to strike a badass wow factor while staying true to being nerds! And that's exactly what I love in a prog band! "Eternal Blue" has been out for nearly a month now so if you haven't heard it yet, I strongly suggest you fix that ASAP.
Track List:
Sun Killer (03:47)
Hurt You (03:46)
YellowJacket (feat. Sam Carter) (03:18)
The Summit (03:57)
Secret Garden (03:39)
Silk in the Strings (02:57)
Holy Roller (02:52)
Eternal Blue (03:59)
We Live in a Strange World (02:48)
Halcyon (03:40)
Circle With Me (03:53)
Constance (04:30)