Caligula's Horse – In Contact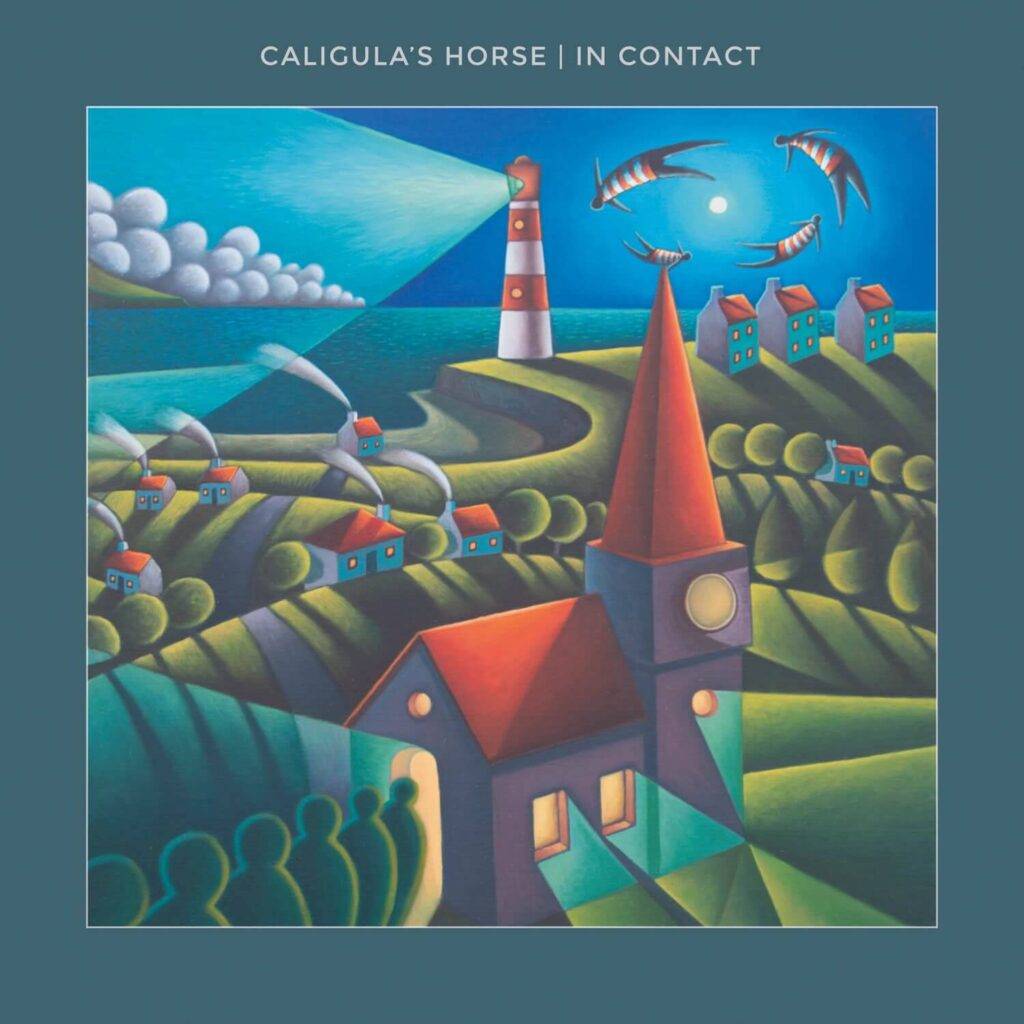 With each passing year, Australia is more and more becoming one of the world's hot spots for progressive metal – not only is the amount and diversity in styles of the bands coming from down under impressive, but also the constancy and quality of their output is impressive. One of the more established bands in the scene is Caligula's Horse, and while their approach of making very accessible progressive music with a touch of pop is not much unlike the one of Perth's Voyager, the result is distinctively different, more fragile in a way and often heading towards alternative territories.
"In Contact" is the C Horse's fourth record, and it follows the path paved in the previous releases. Beautiful melodies, carried forward by Jim Grey's slightly melancholic voice and Sam Vallen's singing guitars, but never getting too sweet thanks to the powerful and rhythm section consisting of Adrian Goleby (guitar), Dave Couper (bass) and Josh Griffin on drums. It is not at all just more of the same, though. Caligula's Horse moved on from the "easy listening" prog metal to more serious territories, and not only in the impressively diverse but tight final 15 minute epic 'Graves' with its heavy djenty guitars and moments that float between Haken-like vocal harmonies and even choral music.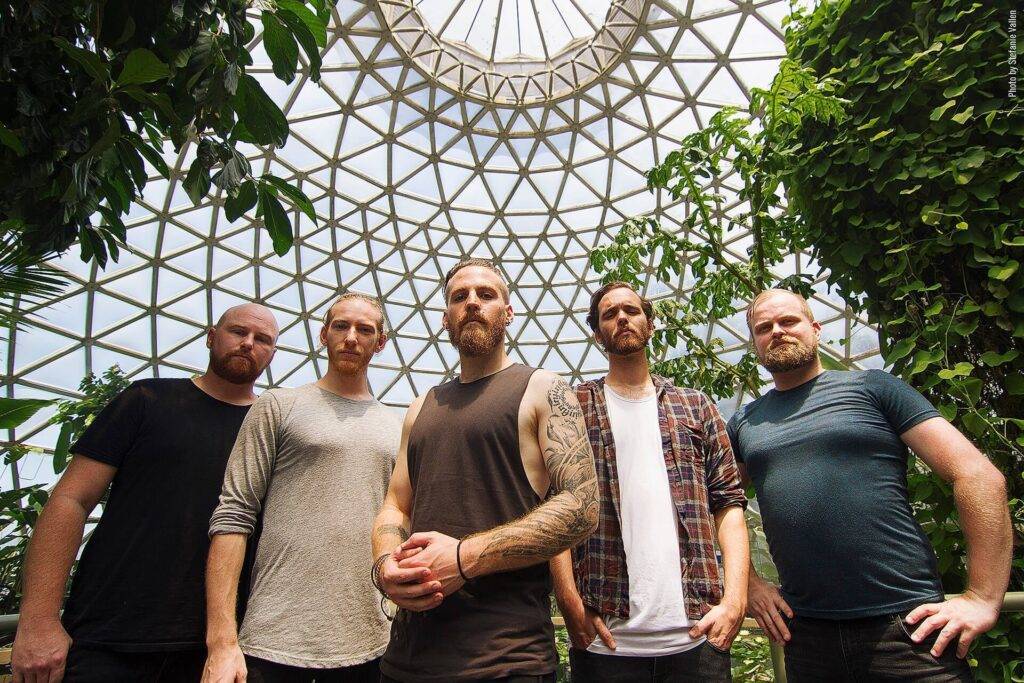 It actually took a while for me to get into "In Contact" (so much for easy listening), because while the beautiful moments were out there since the beginning, there is so much under the hood which makes the songs memorable and which lets them slowly carve their way into the mind. Take the first song, 'Dream the Dead', which starts with a short thunderstorm of a riff and drums and then continues for 4 minutes as one of the more straight forward tracks of the album only to give way to a long break and end after 8 minutes with one of those melodies that only Grey's voice can create, above a staccato guitar. Still, all those elements make sense in the end.
The Horse gallops through 'Will's Song (Let The Colours Run)' with unforgiving djent riffs, while 'The Hands are the Hardest' goes right into the ear with its Sieges Even-like melodies, which build up to a dramatic finale.
How well Greys voice and Vallen's guitars play together has never been more obvious than in 'Songs For No One' – a 7:43 minutes long beast full of emotions, incredible vocal acrobatics by Grey and a definite "Song of the Year" contender. If you're going to hear one song of this album (and you should hear it all), let it be this one. Conveniently, it is out there as official youtube video:
But really, don't only listen to 'Songs For No One', because you'd miss the subtle 'Capulet' and the fragile yet powerful 'Fill My Heart', a song that digs straight into the same, gives you goosebumps, sends shivers across your spine and might leave you with a little drop in the corner of the eye before the rhythm section takes over and builds up the tension for a releasing guitar solo that finally guides us back to Grey's enchanting chorus.
Still, there is more: In a brilliant performance Jim Grey recites the poem 'Inertia and the Weapon of the Wall', 3 minutes of spoken words that first seem like they don't belong in here, but yes, they do! It's all about emotion, it goes from the anger about a broken society to hope for humanity, from fierce screaming to a faint whisper – brilliant, and perfectly followed by 'The Cannon's Mouth' that slowly builds up from from enchanting and mysterious waves towards a heavy, liberating riff-fest with impressive bass and drum lines.
2017 has been filled with a plethora of quality releases, but there is not much in the prog metal world that can stand up to "In Contact" this year. Caligula's Horse have created their most grown up and refined work so far, that is filled with beautiful melodies, demonstrates all member's impressive technical abilities and most importantly leaves the listener with a true sense of emotional satisfaction.
Track list:
1. Dream The Dead
2. Will's Song (Let The Colours Run)
3. The Hands Are The Hardest
4. Love Conquers All
5. Songs For No One
6. Capulet
7. Fill My Heart
8. Inertia And The Weapon Of The Wall
9. The Cannon's Mouth
10. Graves