Fractal Universe – The Impassable Horizon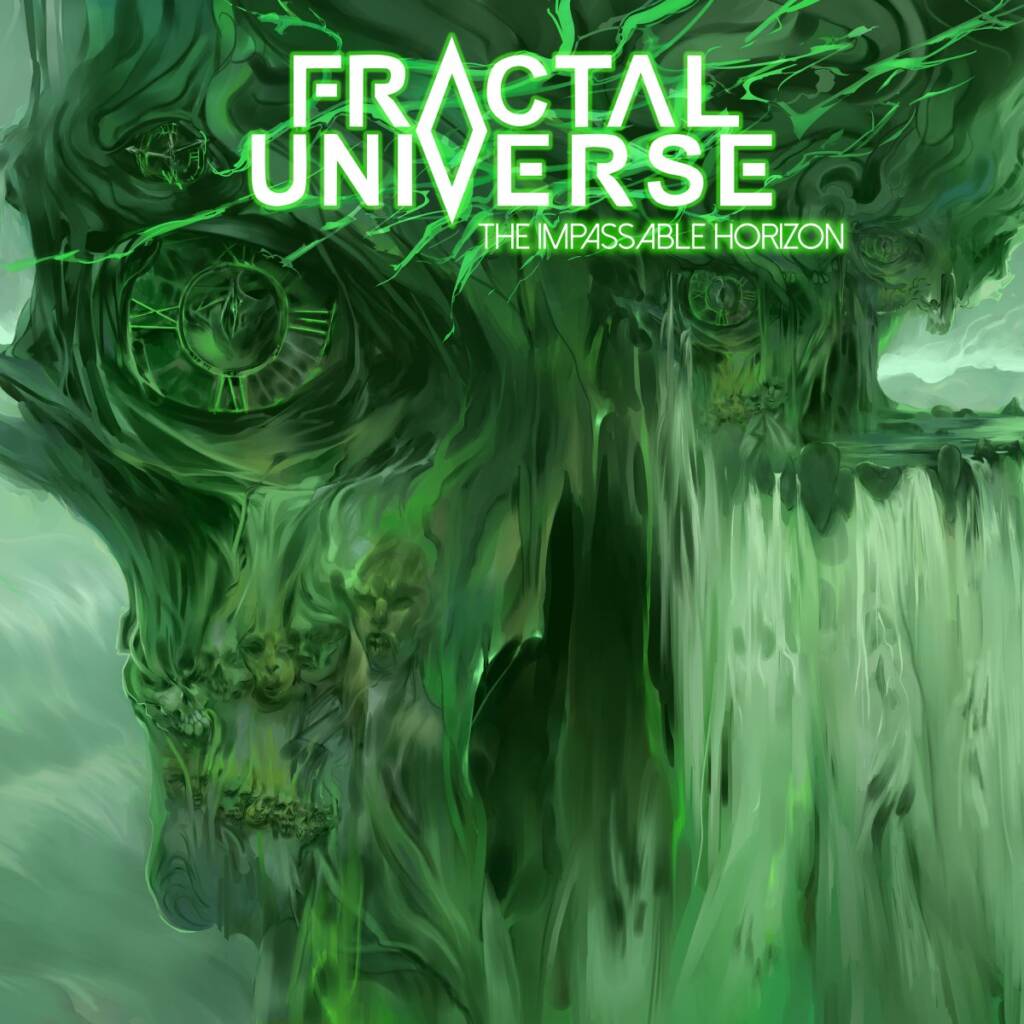 In my head I have a list of the criteria needed for the perfect album to suit my personal taste. This third full release by French quartet Fractal Universe fulfils pretty much all of my expectations. Following on from their much loved 2019 release Rhizomes Of Insanity comes "The Impassable Horizon". With this, they have produced another emotionally complex and compelling progressive metal album which is even more diverse and dynamic. To quote vocalist/guitarist Vince Wilquin "the overall atmosphere is also slightly darker and more melancholic".
There have been a few developments, mainly on the part of Vince. Since the last album he has learnt to play the saxophone and concentrated on expanding his vocal range. Previously the band had recruited guitarist Hugo Florimond's father to supply a sax solo on their last album. Vince was determined to do the job himself this time and subsequently there is much more saxophone on this release.
Vince will be adding his newly honed saxophone skills to their live set. They will also be working alongside Gojira's Christian Andreu on their stage scenery and production. So once the band are able to return to the road, they are sure to be an unmissable act. Currently, there is a release party planned in Nilvage/France on July 3rd.
Throughout the album there is intricate drum work from Clément Denys. Vince's composition of the songs also extends to the drums and Clément praises this approach by his fellow band member. "Vince knows how to write challenging and interesting drum parts, while remaining playable and really musical for me. I have to find the right way to do it, or sometimes rearrange it a little while keeping the main idea. In terms of skill, this new record requires more endurance, versatility and a new approach to my dynamics."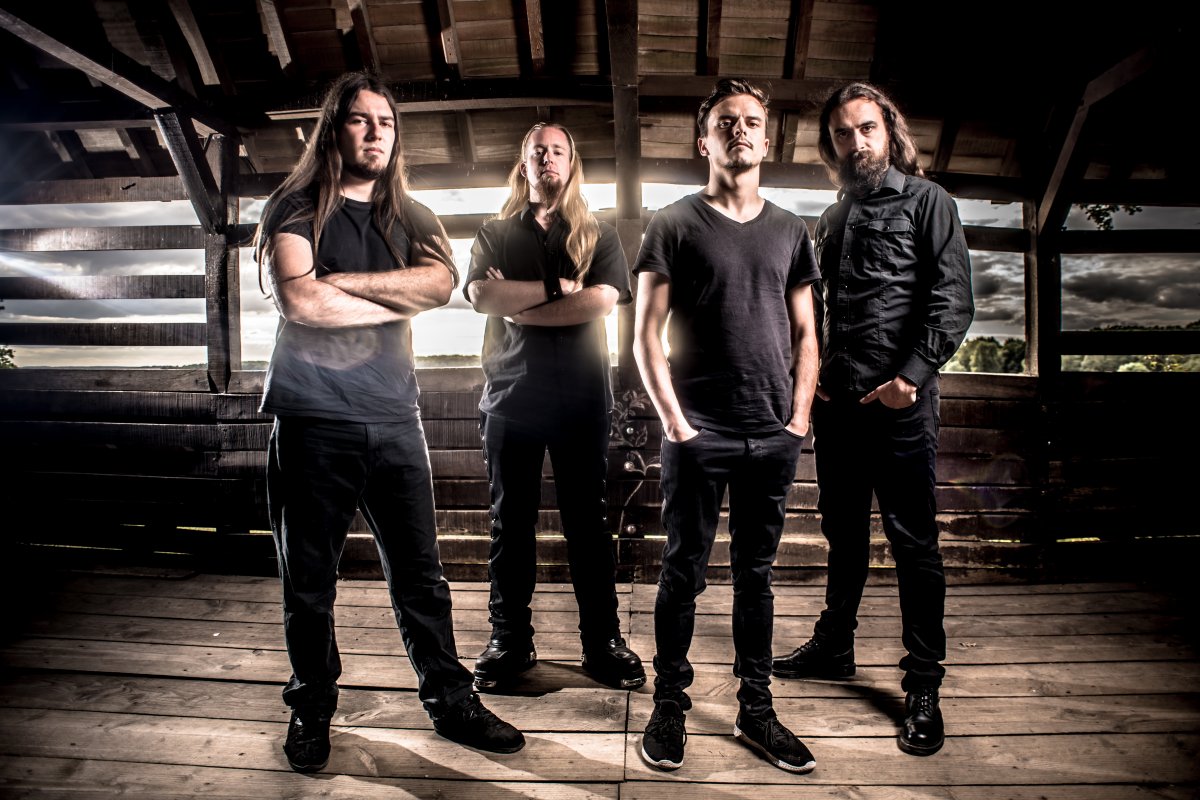 The range of styles in the music on this album ranges from progressive rock to technical death metal. The opening track 'Autopoiesis' is definitely at the heavier end of that scale. Having said that, there are a few softer, mellow parts in the song. Autopoiesis refers to a system capable of reproducing and maintaining itself by creating its own parts and eventually further components. The track discusses the emergence of life – the 'organic' – that came out of the 'non-organic', and states that in many ways, there's no fundamental difference between the two.
Continuing with the aim of keeping things in house, they managed to avoid employing outside musicians. Vince handled most of the vocals, with Hugo supplying some throat singing in the next track, 'A Clockwork Expectation'. Vince's girlfriend Léopoldine Marcoux also doubled up on some of his vocals. In this varied and in places catchy track, the saxophone makes its first appearance. Vince points out that the track states that it is "our 'consciousness' that makes us aware of our own finiteness. This turns it into a 'gift' that we may rather have never wanted. The word 'Pharmakon' appears in the chorus. This is a Greek word designating both a remedy and a poison – illustrating the paradox inherent to life itself."
Fractal Universe – A Clockwork Expectation (click here if the video does not play)
The whole album took about a year to compose before they entered the recording studio. This was in part down to the fact that many of the ideas and riffs had already been created. That basic framework emerged in November 2018 even before they released 'Rhizomes of Insanity'. The drums were recorded at the band's own professional recording studio – Boundless Production Studio – in Florange, France. All the other instruments were tracked in their personal home studios. Everything was overseen by producer Flavien Morel, who understands the band's vision, having worked with them since the beginning.
Like its predecessor, "The Impassable Horizon" is a concept album with deeply relatable aspects to it. It explores the concept of death and the relationship that we humans have with it. Vince explains further, "It partly draws inspiration from Heidegger's concept of 'being-towards-death'. In the philosopher's mind, the question is not 'What is there after death?'. But rather 'What does it mean for us to be aware of our own finiteness. Also, how do we deal with it consciously and subconsciously?'. The Impassable Horizon is just that, it sums it all up in a few words".
Once again, complex and interesting drumming leads into 'Interfering Spherical Scenes'. Overall, this is a mellow track with heavier parts and a neat little lead break. Most of the tracks on the album are around four to five minutes long but seem longer because there is so much packed into them. 'Symmetrical Masquerade' is no exception and changes gear frequently, switching between heavy intricate passages and quieter melodic ones. The lyrical theme of the song is the hope humans have of something, whatever its nature, after death.
Fractal Universe – Symmetrical Masquerade (click here if the video does not play)
'Falls of the Earth' is one of the heavier numbers which has a great booming, slightly menacing finale. 'Withering Snowdrops' has complex riffs, more saxophone and packs a punch despite being the shortest number. Vince's saxophone playing really comes to the fore in 'Black Sails of Melancholia'. It provides a very warm and comforting sound that wraps its arms around you. Heavier and at times ferocious passages later in the song wrench you back to full attention.
After a stirring entrance, 'A Cosmological Arch' slows to a few brief pensive moments before leaping into livelier passages. These are interspersed with quieter moments and some saxophone. 'Epitaph' is a song of two halves. It's full-on heavy for the first but completely the opposite for most of the second. A short, exquisite lead break ushers in another heavy section before the track fades out.
The penultimate track is by far the longest on the album. At over eight minutes 'Godless Machinists' has plenty of variety as you would expect. It showcases everything Vince and the band have to offer. Everything that is except, it would appear, the saxophone, which does however make one last contribution in the final track. 'Flashes of Potentialities' is an "unplugged" acoustic track that eases you out to the end of this excellent opus. If you need any more convincing, there is a full live show of their previous album available on YouTube.
Fractal Universe – Rhizomes of Insanity (Full Live Show) (click here if the video does not play)
"The Impassable Horizon" has no fillers, just 52 minutes of superb, technical, melodic, progressive metal. It's fortunate that bands this good don't come along too often, otherwise I would be considerably poorer. Then again, it's good that they do come along because it's bands like this that keep the bar high. If they continue to develop their sound, they will become an even more formidable force than they already are.
To find out more about the band's approach to creating their music don't miss our latest Progtalks episode featuring Vince Wilquin!
Track List:
Autopoiesis
A Clockwork Expectation
Interfering Spherical Scenes
Symmetrical Masquerade
Falls of the Earth
Withering Snowdrops
Black Sails of Melancholia
A Cosmological Arch
Epitaph
Godless Machinists
Flashes of Potentialities (Unplugged)