Midhaven – Of the Lotus and the Thunderbolt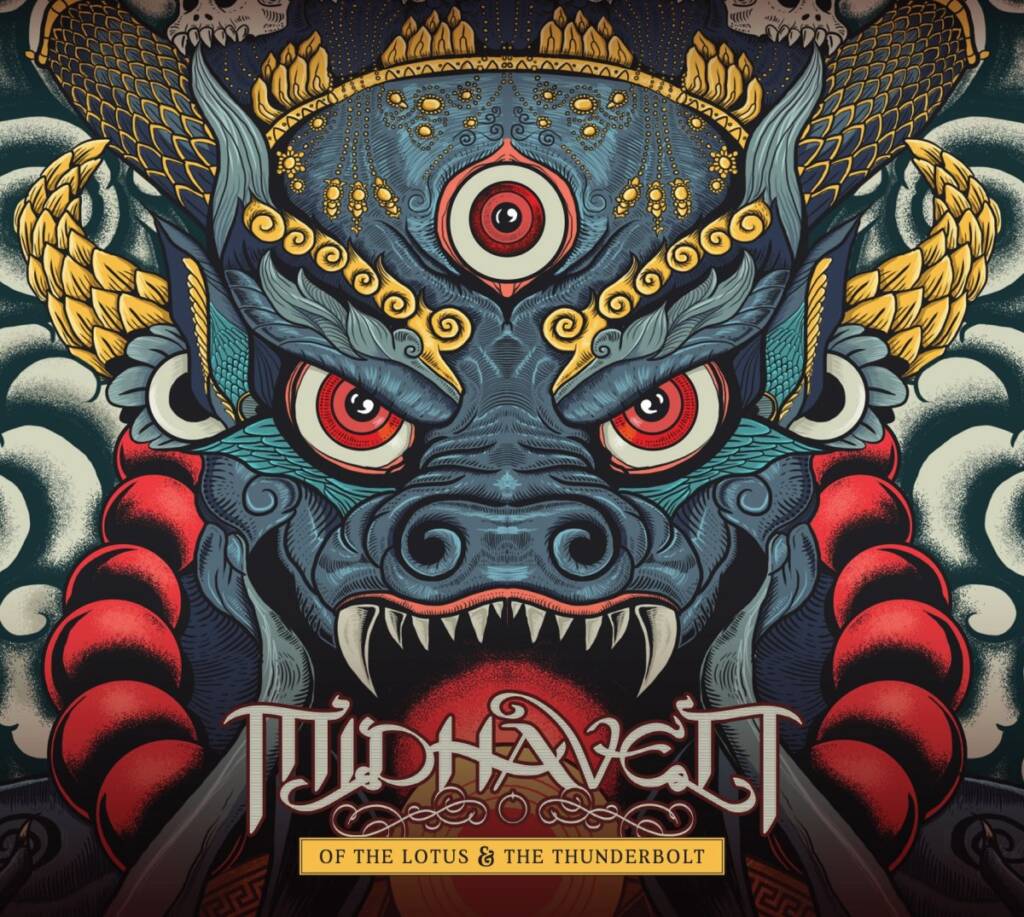 Progressive metal bands seem to be popping up all over the world these days. They come with a certain intrigue as some of them bring with them the influence of their own culture. Weaving a country's traditional styles of music into rock and metal can give it a touch of sophistication. This is partly the case with Mumbai based Midhaven and their new album "Of the Lotus and the Thunderbolt". The three-piece band fuses traditional metal with progressive metal but also have tracks that incorporate Indian elements.
These elements become more evident as the album progresses. The idea behind the album is complex and revolves around concepts of time and rebirth. The band describe it like this, "The story follows the single but universal soul on its journey to realization, with symbolisms that are deeply rooted in the collective Indian subconscious. They are curated in a manner wherein each song appears as though it's a chapter in a book, conveying individual meanings that when heard together form a holistic understanding of the universe."
The angry and anguished vocals in 'Para Brahman' are similar to those of Gareth Mason from Slice the Cake. This first song is short but powerful, and you are left in no doubt that Midhaven mean business. The melancholic feel to the track focuses on the existential search for "the reason why." As you will discover this is just one string to their versatile bow. Screams and cries of the past echo through 'Primal Song', conjuring images of man's animalistic need to maraud and destroy. This is another short but hard-hitting song and was released as a single and video.
Midhaven – Primal (click here if the video does not play)
'Codeman' is another rocker with more angry vocals, whereas 'The Immanent Effervescence of Sorrow' is gentler and melodic. This is the point where the album begins to take on a different ambience. As it moves onto 'Zhitro', those Indian elements start to appear. You realise you are now deep into a marvellous musical adventure. It's ethereal and dark, slightly hypnotic, building slowly until the vocals join after 6 minutes. At this point it has become a lot heavier. Shortly after it returns to being instrumental through to its full 10 minutes.
The album's cover artwork has been brought to life by prolific indie artist Gaurav Basu (aka Acid Toad). It reflects the theme of the album, presenting a gorgeous visual representation of the album's concept. The penultimate track, 'Mahakaal' is riddled with references to the ancient past. It is also a homage to Shiva, the Hindu god known as the Destroyer. The track starts softly but becomes heavier with subtle Indian tones.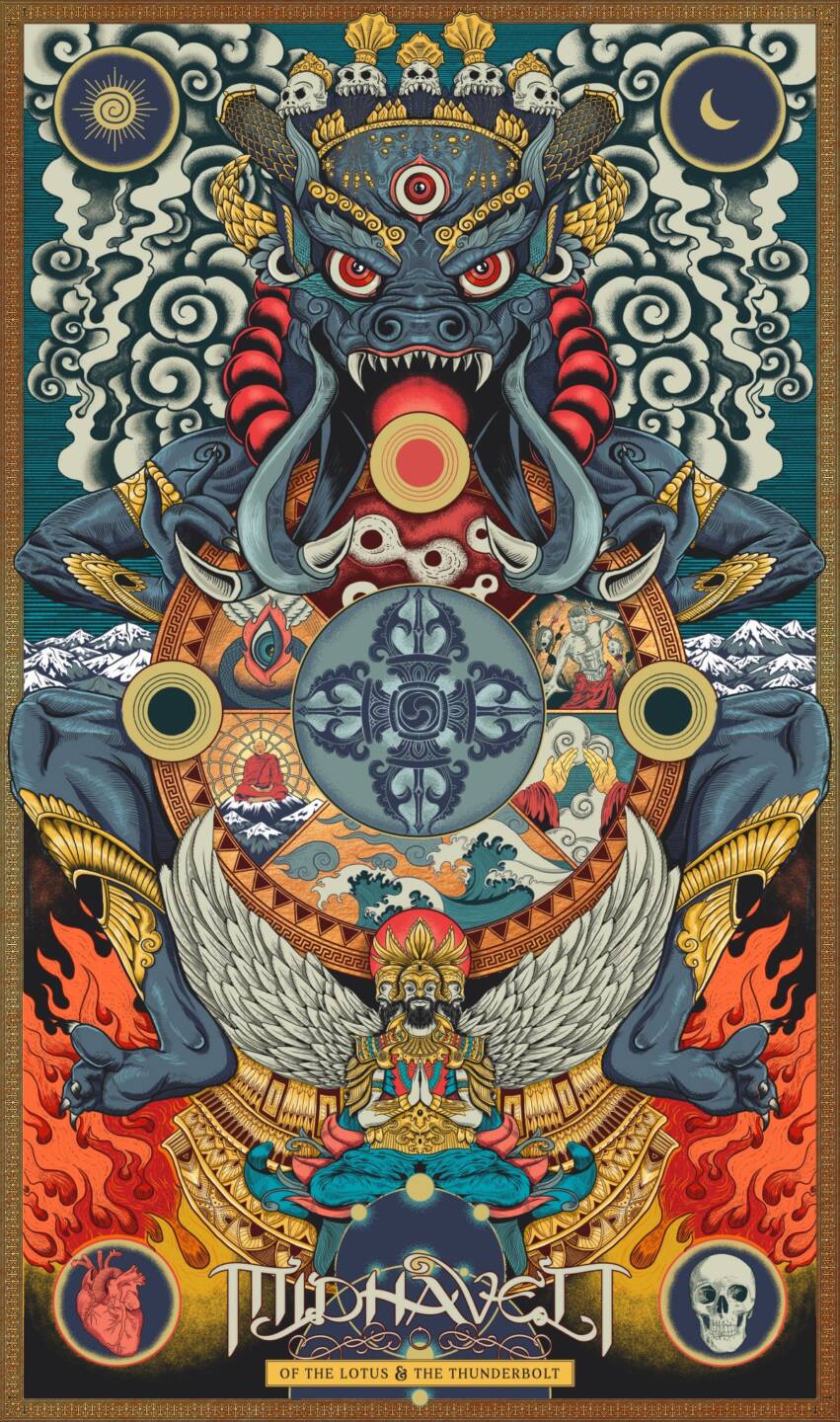 The last track 'Bhairav' is unmistakably Indian in style. It's the only totally instrumental track and has a beautiful eastern sound. It sounds like it is being played on traditional instruments such as the sitar and tanpura. I have been reliably informed that it is just a guitar.
Midhaven have really started to make a name for themselves. They formed in 2012 and grew quickly, their first release coming in 2013, with an EP entitled 'Tales From The Tide'. Soon after they became one of the first major signings of an Indian metal band to a worldwide record label. Their debut full length album 'Spellbound' was released by Universal Music Group (UMG) in 2014. They have been nominated for the VH1 Sound Nation awards in the category of Best Metal Act, performed live on VH1's Indian Music Diaries, and were nominated for Radio City's Best Metal Live Act in 2015.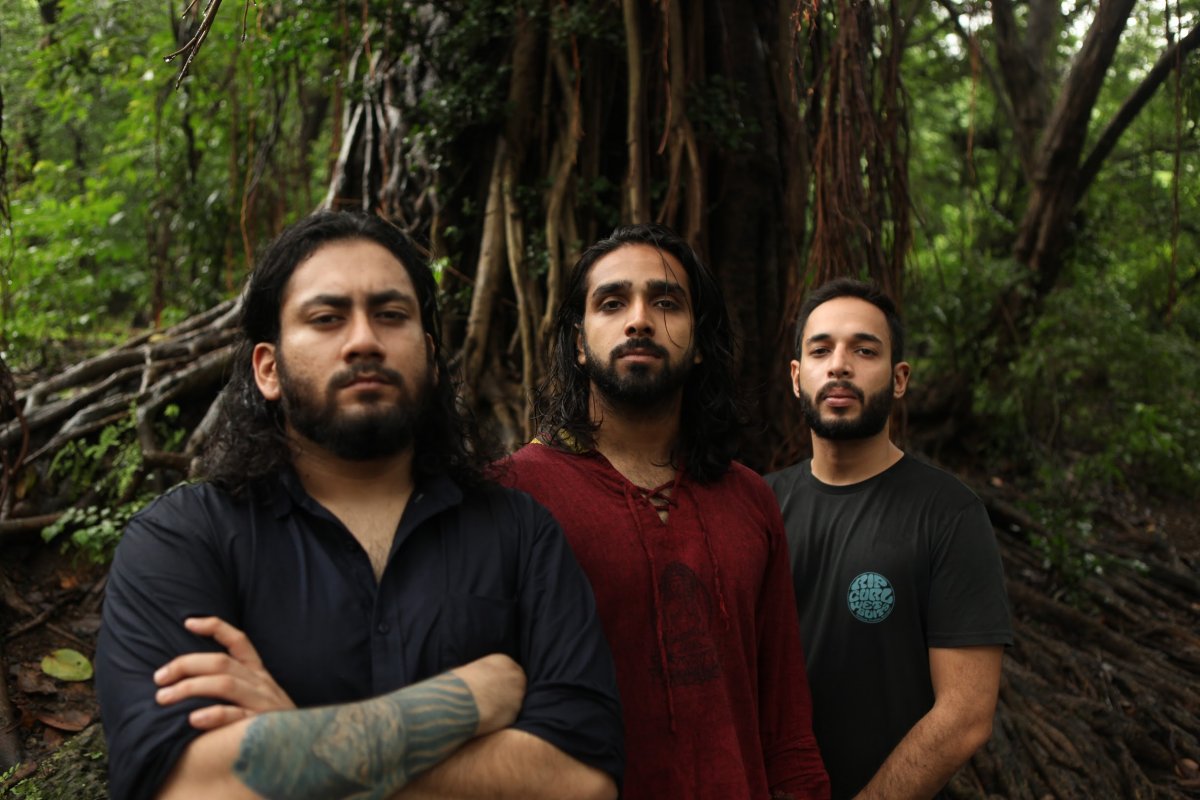 The release of this latest piece of excellence certainly won't do them any harm. It may be many years if ever that I will get the chance to see these guys live. With most things still on hold, they will go on the ever-growing list of bands to watch out for. Hopefully, they will pop up at a festival such as UK Tech-Fest. This multi genre experience has been most enjoyable and I look forward to hearing from them again soon.
Track listing:
Para Brahman
Primal Song
Codeman
The Immanent Effervescence of Sorrow
Zhitro
Mahakaal
Bhairav