Ihsahn – Àmr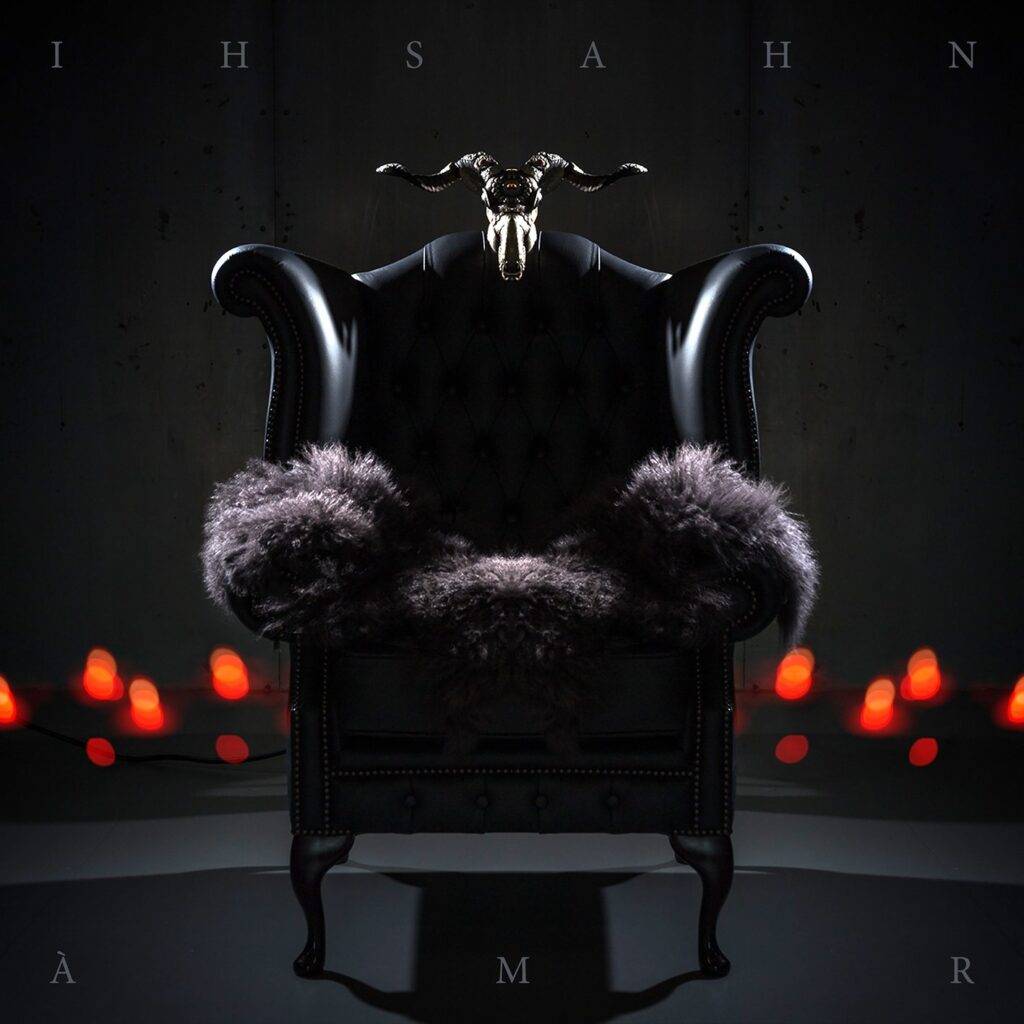 It's been 12 years since Emperor's frontman Ihsahn came back into the spotlight with his acclaimed debut album "The Adversary", and after 6 outstanding and stylistically diverse releases one is left to question if the Norwegian master still has it in him to surprise his fans. In order to answer this, we have to keep in mind that with every album he's published he's tried something new, different and disruptive within his own catalog. Every album has been more progressive and more adventurous than the previous ones, which reached an apex with 2013's "Das Seelenbrechen", an exercise in improvisation and noise that gave us the live staple and incredibly intimate song that is 'Pulse'. Then with "Arktis." in 2016, Ihsahn went all in and displayed his diverse influences with extreme metal jewel 'Mass Darkness', EDM-inspired 'South Winds', his homage to Eddie Van Halen in 'Until I Too Dissolve', and the emotional anthem 'Celestial Violence'. So we are definitely left to wonder what can he come up with next. And the answer is an incredibly satisfying listening experience called "Àmr".
Deeply rooted in Ihsahn's desire to experiment while keeping true to his core sound, this time he decided to forgo his usual methods of orchestration, instead focusing on synths closer in style to contemporary R'n'B and Hip-hop. Yes, he went there, and it definitely makes a difference. This album is full of surprises, starting right at the beginning with the black metal riffs and blasts from 'Lend Me The Eyes Of The Millenia'. It is a bold statement to start an album with such an ostentatious and enormous song, not so gently reminding the listeners to fasten their seatbelts because they're in for a ride. This is a song that will drive people insane during concerts, and I certainly look forward to hearing and seeing it live. Then we proceed to the first promotional single, 'Arcana Imperii', with Ihsahn's excellent vocal work and dissonant, groovy riffs. A song packed with melody and grandeur, with a second verse that really builds into the beautifully sung chorus. This song features the only collaboration in the whole album, with a guest guitar solo by Fredrik Åkesson (Opeth) that is blisteringly beautiful, and such a hauntingly dissonant ending.
In a regular extreme metal album, one would expect the band to keep hitting hard for a while longer, but Ihsahn isn't a regular extreme metal musician, so the change in gears comes quickly. 'Sàmr' is basically a dark power ballad, with tasteful guitar solos, huge guitar and synth chords, and clean singing all throughout. Such a melancholic and beautiful song. What comes next is a trilogy of heavy hitters, the three bleakest songs in the record. The entrancing and confusing riffs of 'One Less Enemy' keep us on our toes, not knowing where the next barrage of notes is coming from. We go deeper into gloomy landscapes with 'Where You Are Lost And I Belong', a song full of arpeggiated chords that give it an eerie atmosphere and Ihsahn going into almost operatic ranges with his vocals. Closing this trilogy we have 'In Rites Of Passage', coming back to heavy riffs, harsh vocals, and those delicious synth layers. The interlude halfway through the song is as disorienting as it is genius, and then the comeback with clean vocals and guitar arpeggios ringing out brings it all back together.
After all that we come to the last third of the album, and in my opinion the most interesting and diverse one. 'Marble Soul' is equal parts proggy, doomy, heavy and gentle, a true masterpiece in composition. But the next song is the biggest surprise in the album. Starting this review I asked if Ihsahn still had it in him to surprise his fans. 'Twin Black Angels' is by far the black sheep and odd song out in "Àmr", an emotional and almost danceable song with clear experimentations in pop music. So there it is, Ihsahn wrote a pop song and it's excellent. Consider me surprised. To close the album we have 'Wake', the other promotional single. An exercise in excess with so much extreme metal riffing and blast beats to remind us that this guy used to be the main songwriter in one of the most influential black metal bands from Norway. 'Wake' ties up all the knots that have been left around during the previous 8 songs, hitting heavy and hard and touching all aspects that make this album wonderful.
After 12 years and 7 albums, Ihsahn is still discovering new ground and sources of inspiration and producing great music that defies classification. Calling 'Àmr' a progressive extreme metal album might come close, but it still falls short. This is simply great music.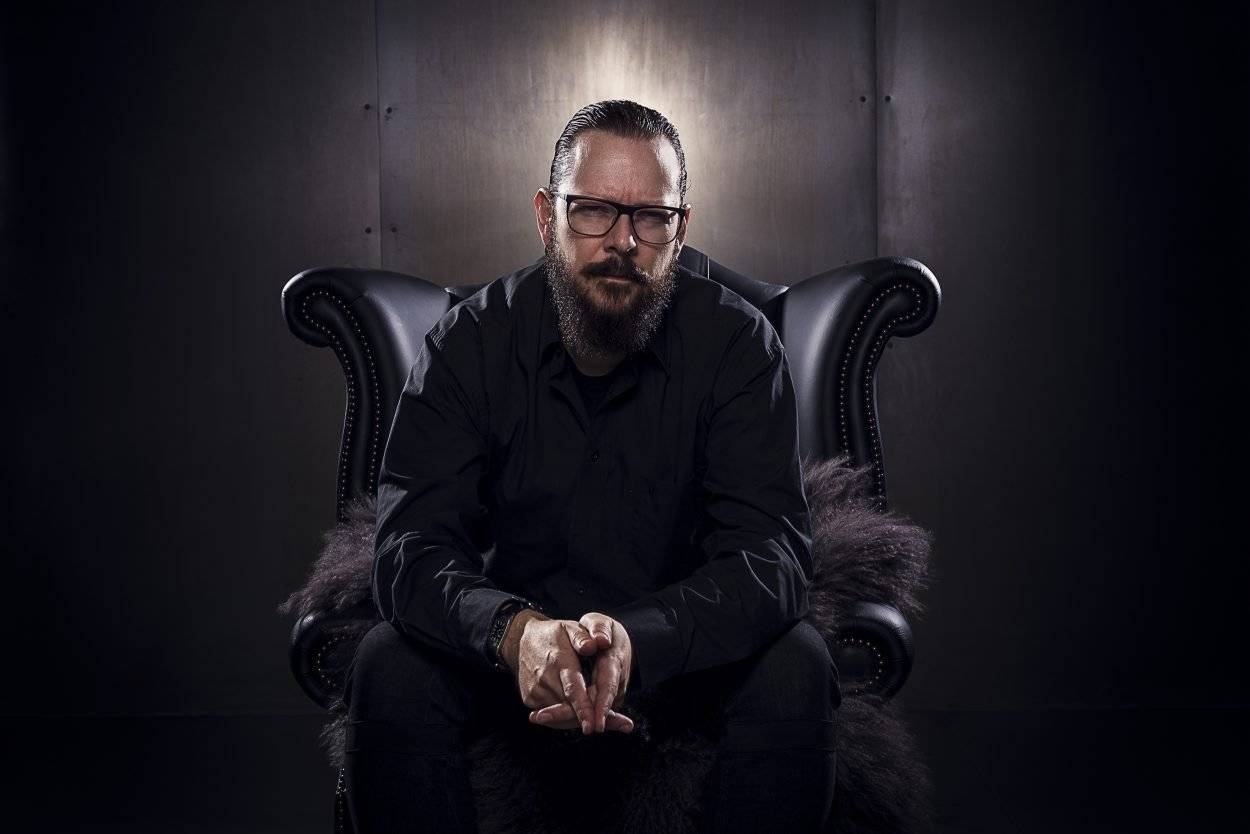 Track listing:
Lend Me The Eyes Of The Milenia

Arcana Imperii

Sàmr

One Less Enemy

Where You Are Lost And I Belong

In Rites Of Passage

Marble Soul

Twin Black Angels

Wake