Chaos over Cosmos – The Silver Lining Between the Stars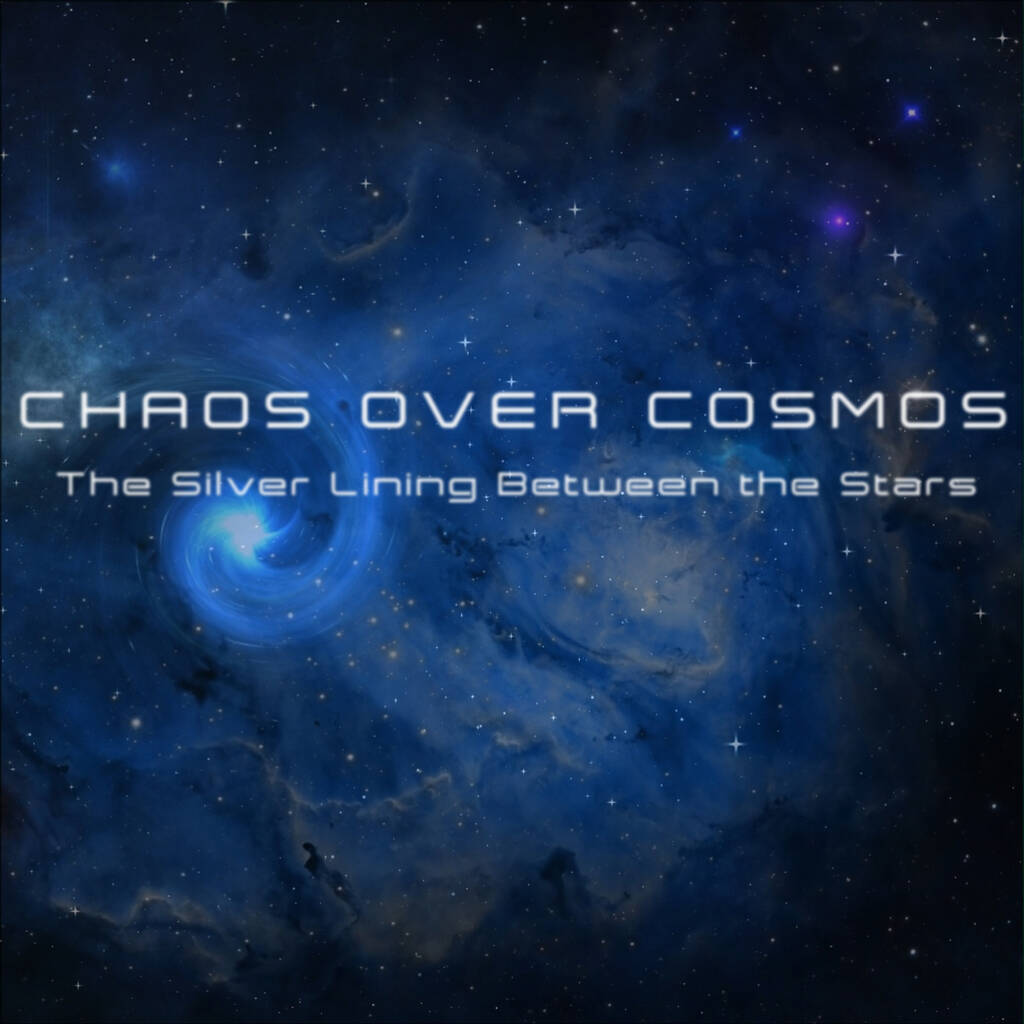 Chaos over Cosmos is an unusual tech-metal project from Poland, brought to life by composer and guitarist Rafal Bowman. Having started out with a strong prog/power metal direction with the debut record "The Unknown Voyage" and taken a more aggressive death metal element with "The Ultimate Multiverse", Chaos over Cosmos now turns to full extremity on the latest full-length "The Silver Lining Between the Stars". Compared to the previous releases, this is very likely the most technical, fast and probably the most aggressive release as well.
Shortly into the first track, 'Violent Equilibrium', you realize you gotta stay alert if you want to be in sync with what's going on. This opener rips straight through your ears with no sort of intro or warning, taking off at cartoonish speeds. It baffles the listener with an endless and chaotic display of shredding, sweeps and drilling blasts stacking on top of each other through occasional odd times and weird rhythmic patterns but maintaining a seemingly effortless flow. It takes less than half of this song for me to enter "happy headache" mode. The technical stamina displayed by this intro is enough for Rafal to earn your respect, but there's plenty more to dig into as the album progresses. The drum parts are a strange mania of blasting and double pedals intertwined with odd stops, cuts and starts and the riffage follows a similar dynamic to the drums. It's hectic, agile, unpredictable and downright ridiculous. The guitar effect is very digital and mechanized, allowing you to hear every note and giving a "zeros and ones" djent effect whilst also maintaining a strong tech-death edge.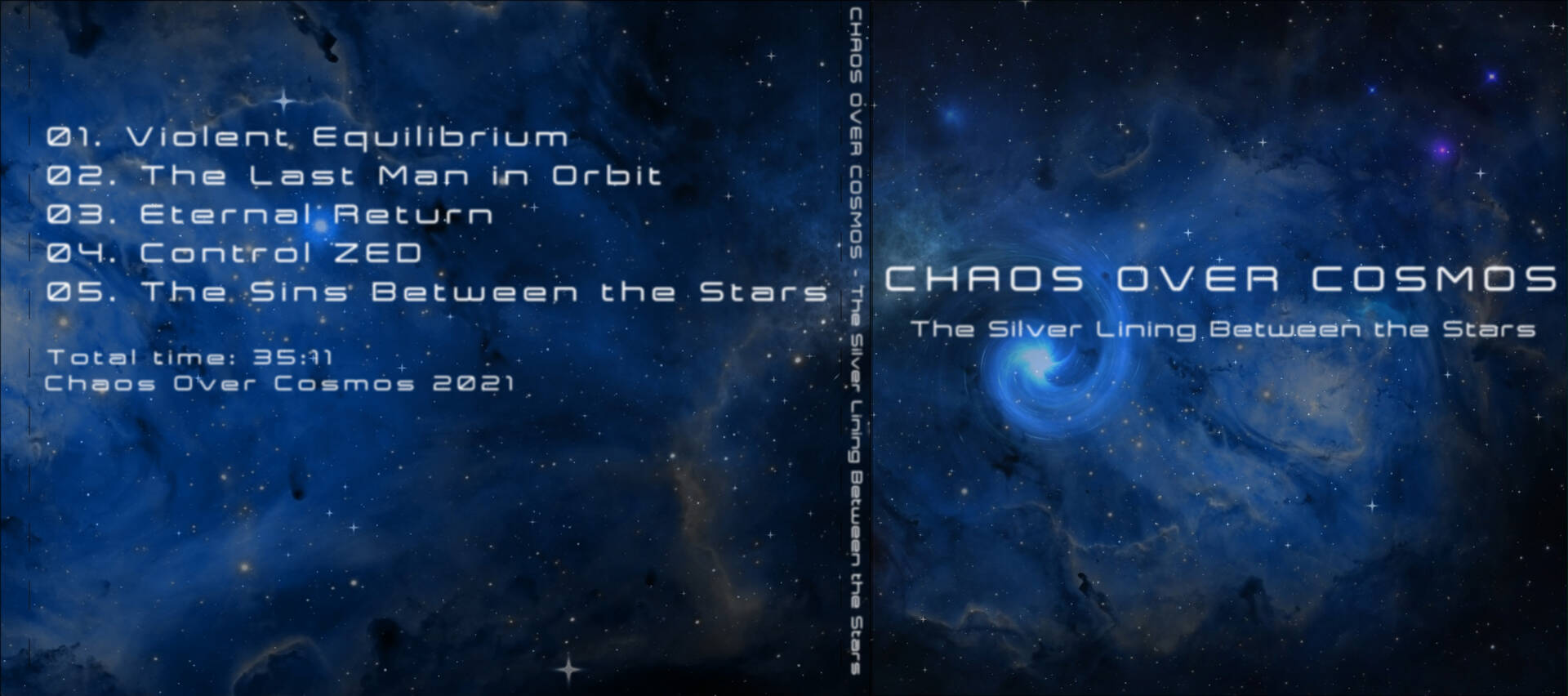 Compared to the first song, the following tracks reduce the ridiculousness meter slightly below the red line and allow you to remember you can breathe. They're still technically challenging and chaotic but bring a groovier feeling and amp up various elements like epic melodic moments ('Control ZED'), djent/core breakdown effects ('The Last Man in Orbit') and keyboard-ish atmospheric elements. These feel less like tech-death and more like spicy modern progressive metal bending into djenty and alternative riffs and groove style. I like what he's been doing with the drums, although still sampled and inhumanly fast, they feel a lot more real from a compositional perspective, using more fills and feels and groovy transitions. While we're on the topic of samples, it should be mentioned that the synthy keyboard effects play a huge role in conveying the music's personality. It has a strong space adventure/fantasy vibe and feels somewhat cinematic here and there.
For vocals, a new man is behind the mic. KC Lyon brings a good range of screams and growls, fitting with the instrumental sound, giving both aggression and angry-robot sci-fi vibes to the music. He also does some cleans that often mix in with the spacey tones of keys and guitars using a slight delay effect. This also adds a psychedelic tendency to the mix.
But as a favourite track, I would have to go for the album closer 'The Sins Between the Stars'. Compared to the rest of the album, this is like a full 180-degree turn. It's very strongly atmospheric, the keys and melodies take over, the riffs are focused on striking chords rather than drilling picking and the overall soundscape turns truly majestic. Like 'Violent Equilibrium', this is another 10-minute journey, but it spotlights the opposing dimension of Chaos Over Cosmos. It's a mid-tempo fantasy and imagery inducing flow of ups and downs between heavy and soft parts that truly brings forth the emotions. That was a great surprise that I wasn't ready for after all the tech roller coaster. But it still has a fair amount of prog-techy goodness sprinkled in as well.
"The Silver Lining Between the Stars" sees the strongest and most eccentric but also the most mature version of Chaos over Cosmos thus far. It still has its nitpicky bugs, once again the sampled drums being a slight downer. But overall, it shines in spacey robo-tech glory and it's really worth your time!
Track List:
Violent Equilibrium (10:48)
The Last Man in Orbit (06:13)
Eternal Return (04:05)
Control ZED (04:16)
The Sins Between the Stars (09:59)