Kamancello – Kamancello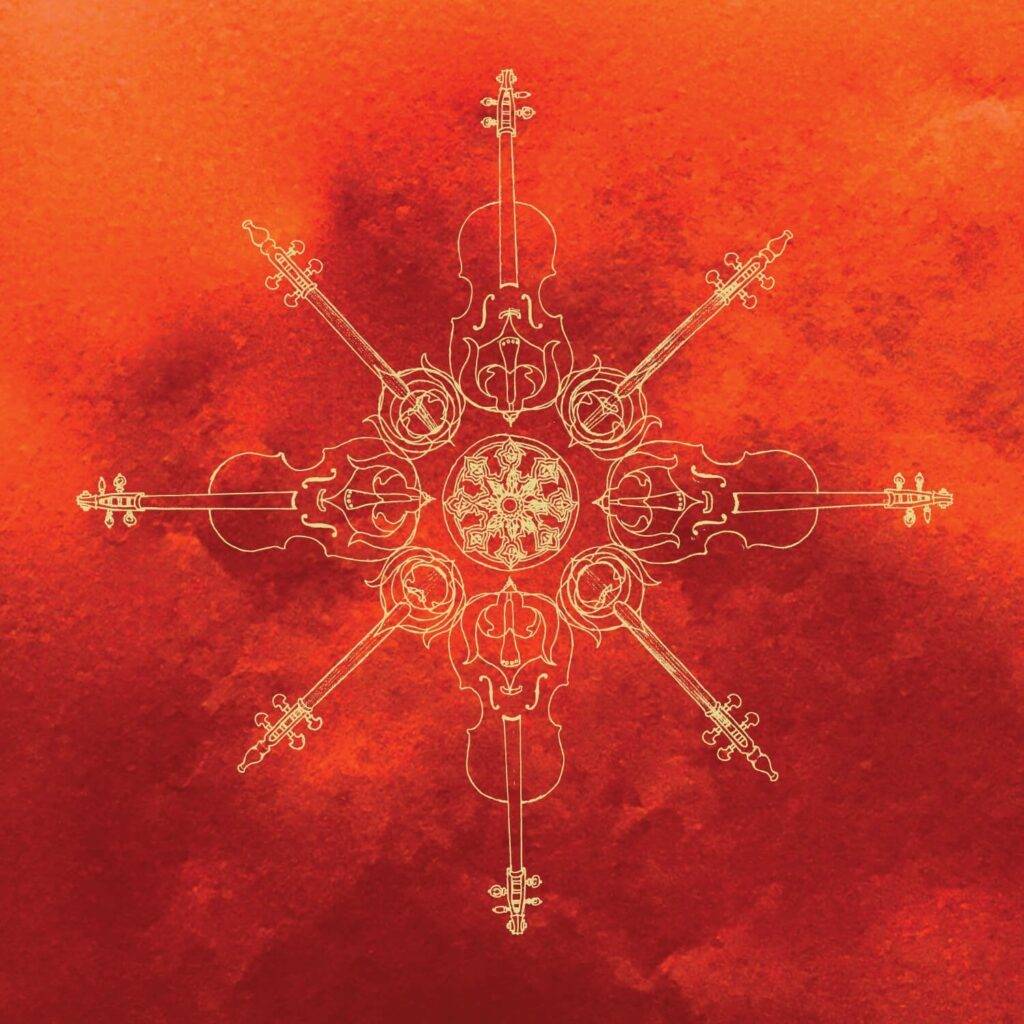 Among the many things I like about Progressive rock in general is that you can find such a variety of music styles and many artists doing what their hearts desire. Some of these musicians have such a wide range of expertise and musical influences that it is hard to imagine what would be the result when music and inspiration flows freely through their veins. One young musician who has been breaking through the thin veil of Progressive meets Chamber music, is the canadian cellist Raphael Weinroth-Browne, a name that might be familiar to you thanks to his highlighted guest work on the latest Leprous release "Malina". He is also currently touring with the Norwegians through Europe. You might as well have seen the impressive 'covers' (actually high quality professional and stunning adaptations) of some anthems in Progressive rock and metal like 'Steven Wilson – Hand. Cannot. Erase. (for 9 cellos)' ­­­– which Wilson himself praised on social media) or 'Opeth – Harvest (for 9 cellos)' among others.
Weinroth-Browne, together with Iranian Kurdish Kamanche artist Shahriyar Jamshidi, formed Kamancello some years ago, but it is now that they self-released their debut self-titled album. An album that is pure magic in soundwaves. For someone like me, who musically dwells between medieval, renaissance and baroque music (on the classical side, and always looking for the older, and the rare-the better, including sephardic, arab and far-east music of that time) and on the other side loving progressive rock and metal, you can quickly understand why I've not stopped listening to this album since I first got to hear it. I close my eyes and it transports me to another world.
It is not only about the beauty of the music presented here, but the fact that the music I'm listening to was created with the heart, in a stream of pure improvisation, captured live and given to us, the humble listeners, without editing! Just as it came pouring from the passion and expertise of these wonderful musicians who threaded an invisible conversation through their instruments, allowing each other to 'speak' through their strings.
Two string instruments with a distinctive sound and different historic background, but related nevertheless. The Kamanche – an Iranian bowed string instrument, used in Kurdish, Armenian, Azerbaijani and Turkish traditional music – is related to the bowed Byzantine lyra, ancestor of the cello itself. Might it be this relationship what makes these 2 instruments complement each other so wonderfully? It is certainly an East-meet-West approach, so much needed in these times of difficulties understanding both cultures. A bridge to understand that both come from the same place. I see it so.
'Incantation' opens the path through this journey, with an, at first, more european-chamber music sound with the cello being its main conductor. Then it just gives way to the Kamanche, allowing it to take the lead of the melodies, taking us to a journey through the middle-east sounds, always with the support and complement of the cello.
'Serpentine' starts with Jamshidi's kamanche on its full dramatic expression, setting the tone for this next journey. Quickly Weinroth-Browne takes the line and adds even more to this dramatic conversation between instruments until clearly both agree and together continue waving the line on an amicable way. As the song's name suggests, it goes in a serpentine waving through different moods, even touching on a more, if I can say so, metal approach, thanks to the cello's spicatto.
'Radiance' offers a less dramatic, lighter conversation. Even if it sounds silly, it brings to mind a happy stroll through the woods on a crisp autumn morning. It can be so difficult to fully express the array of feelings, images and sensations this music produces, even more knowing it was fully improvised. Only Jamshidi and Weinroth-Browne really know what was going through their minds when they played these songs, thankfully preserved on this recording.
'Confrontation', as its name suggests, comes back to the dramatic approach, a fight on this extraordinary conversation. Raphael Weinroth-Browne seems to bring up here his metal influences. Sometimes the melodies seem to scratch the surface of a death metal tune.  Maybe it's this why I get the feeling Apocalyptica fans would like this track. Though I must say, this is entirely different from the famous Finnish band.
The next song slows down, after the confrontation comes a time to reflect on what just happened. In 'Solitude' it is as if both instruments – both characters – reflect on their own, but at the same time and space, about the differences they just had. They differ but complement each other in a way only those who truly interconnect know how to. Pure feelings in soundwave shapes. It feels private, intense and personal. It is without doubts one of the most beautiful songs of this album.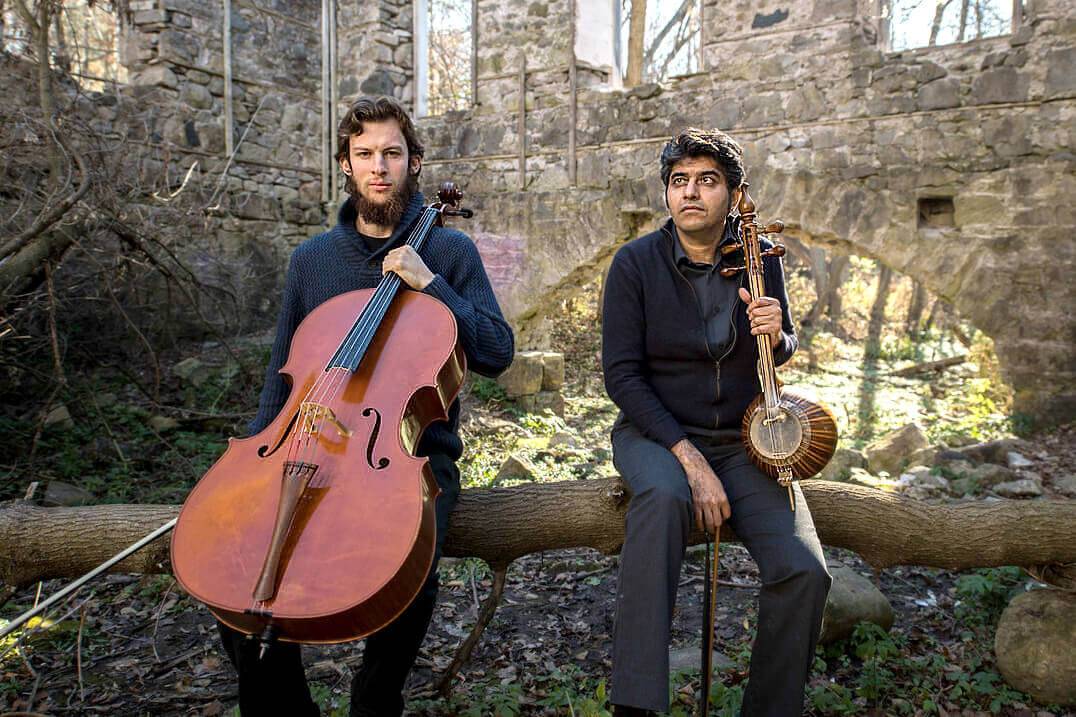 The closing of this journey comes with 'Ascent'. It evokes the final leg of a long journey, the final ascension of the student to reach the Temple of knowledge. The agreement between heart and soul, between music and life. The joint efforts of Kamanche and Cello, of Jamshidi and Weinroth-Browne, bringing together two different musical heritages, two different cultures that when both agree and hold each other's hands, make clear we're no different at all.
This album is a celebration of music, of life and creation. Whether you're into chamber instrumental music or not, I can only recommend you to buy this album now. It is one of the best things you could do today.
Tracklist:
1. Incantation
2. Serpentine
3. Radiance
4. Confrontation
5. Solitude
6. Ascent