Mother of Millions – Sigma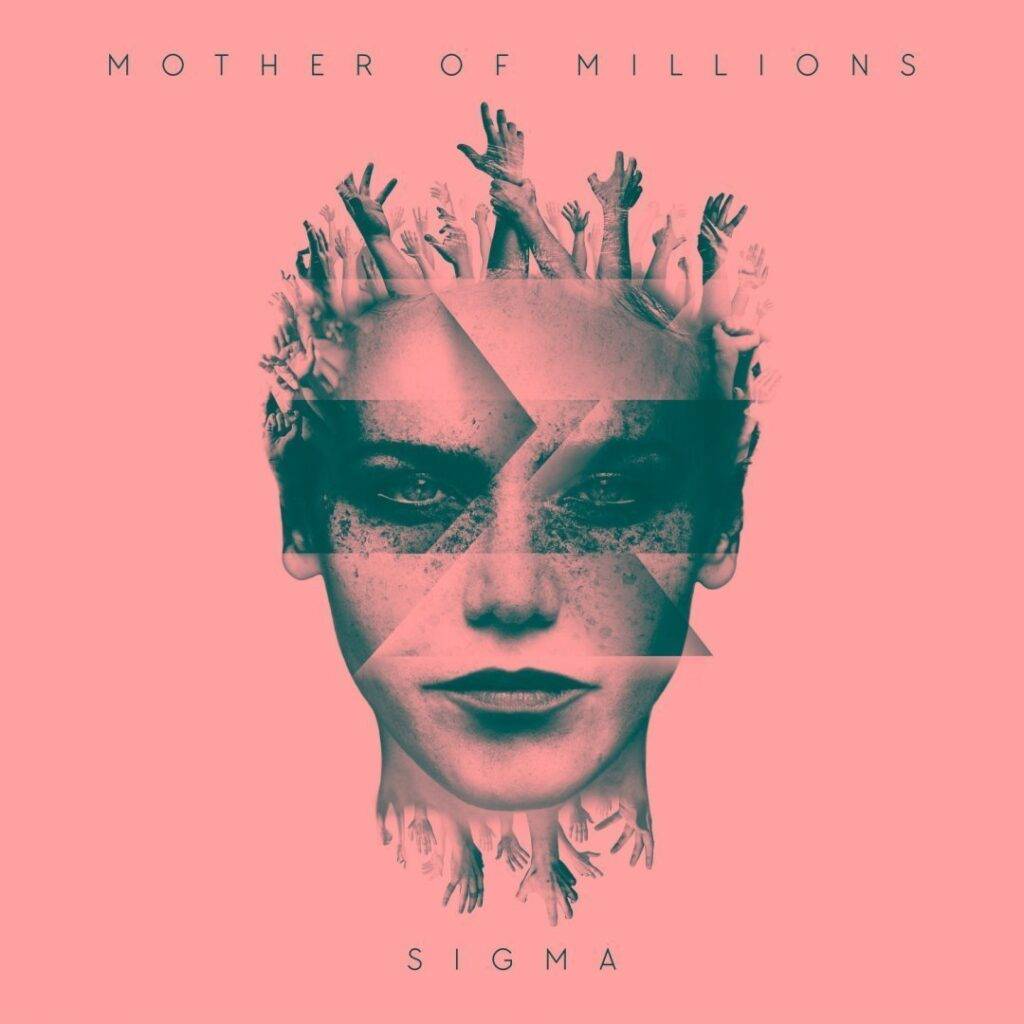 Every now and then, a new country establishes itself on the map of the progressive music world due to a sudden flood of quality releases from bands coming from there. Riverside sparked a wave of polish prog, the last years has seen a significant rise of amazingly talented Australian progbands, making their impact also in the european scene. 2017 seems to be the year of Greek prog though, bands like Need, Until Rain, The Silent Wedding, Fragile Vastness or Playgrounded all put out great albums and Poem just announced the release of their upcoming album in the coming february after making a lasting impression alread touring as opening act for Amorphis and Textures early 2016 and with Persefone in the beginning of this year. Now if you have seen them live on either of these tours, you might remember the mighty vocals of frontman George Prokopiou. What if I told you there is another band featuring his massive pipes and vocal talents with a stellar new record about to be released? I tell you: there is! The band goes by the name of Mother of Millions and their sophomore effort entitled "Sigma" will be out on November 3rd via Vicisolum Productions.
The majestic intro 'Emerge' already brings to mind the sonic tapestries of Dream the Electric Sleep's "Heretics", with ominous and mysterious spoken words. And once you're past the initial shock that the main riff of 'Shine' is basically Haken's 'Initiate', you are in for an emotional roller coaster ride of atmospheric alternative proggy goodness. Hints of Agent Fresco permeate the following 'Silence' due to a heavy use of piano, though with a distinct slower, almost doomy edge and some metallic vibes. But the biggest distinguishing mark for Mother of Millions from all the aforementioned modern prog spearheads is still George Prokopiou's huge voice, as you'll hear this kind of vocals rarely to nowhere else in this kind of sonic setting.
The beginning of 'Rome' sports a slight Leprous touch before delving into post rock territory with the bridge. But all these different influences are always masterfully forged into concise and catchy songs (that don't necessarily follow the standard verse/chorus formula) and into a sound that is inherently and undistinctively Mother of Millions. And then, when you thought you're on to their very own formula, they surprise you with the most unusual folky acoustic interlude in the form of 'Their Passage, The Light', which, for the lack of a better comparison sounds like Opeth, if they ever used a single lead violin.
'Collision' starts off in subdued fashion, before exploding into a giant chorus that leads to an even more gargantuan final riff of all riffs. All topped with a grippingly emotional performance from – you guessed it – George Prokopiou. Probably my favorite track on "Sigma", even though I find it hard to choose. The interlude 'The Rapture' brings more of the eerie side of acoustic Opeth, flowing into 'Spiral', the almost seven minutes long hit single, as I would call it. Complete with a return of the mysterious speaker from the beginning and the post rock guitar textures 'Spiral' sums up perfectly, what "Sigma" is all about. The ultimate title track then puts the final nail in the coffin, if you pardon my pun, with a chilling memento to mortality.
Mother of Millions definitely know how to paint the palette of their sonic tapestries. With "Sigma", their sophomore full length release, the five greeks present us a musically well-rounded album of cinematic scope, put us through a lot emotions thanks to a passionate vocal delivery and release a strong artistic statement. Definitely my favorite new discovery of 2017.