Euphrosyne – Keres (EP)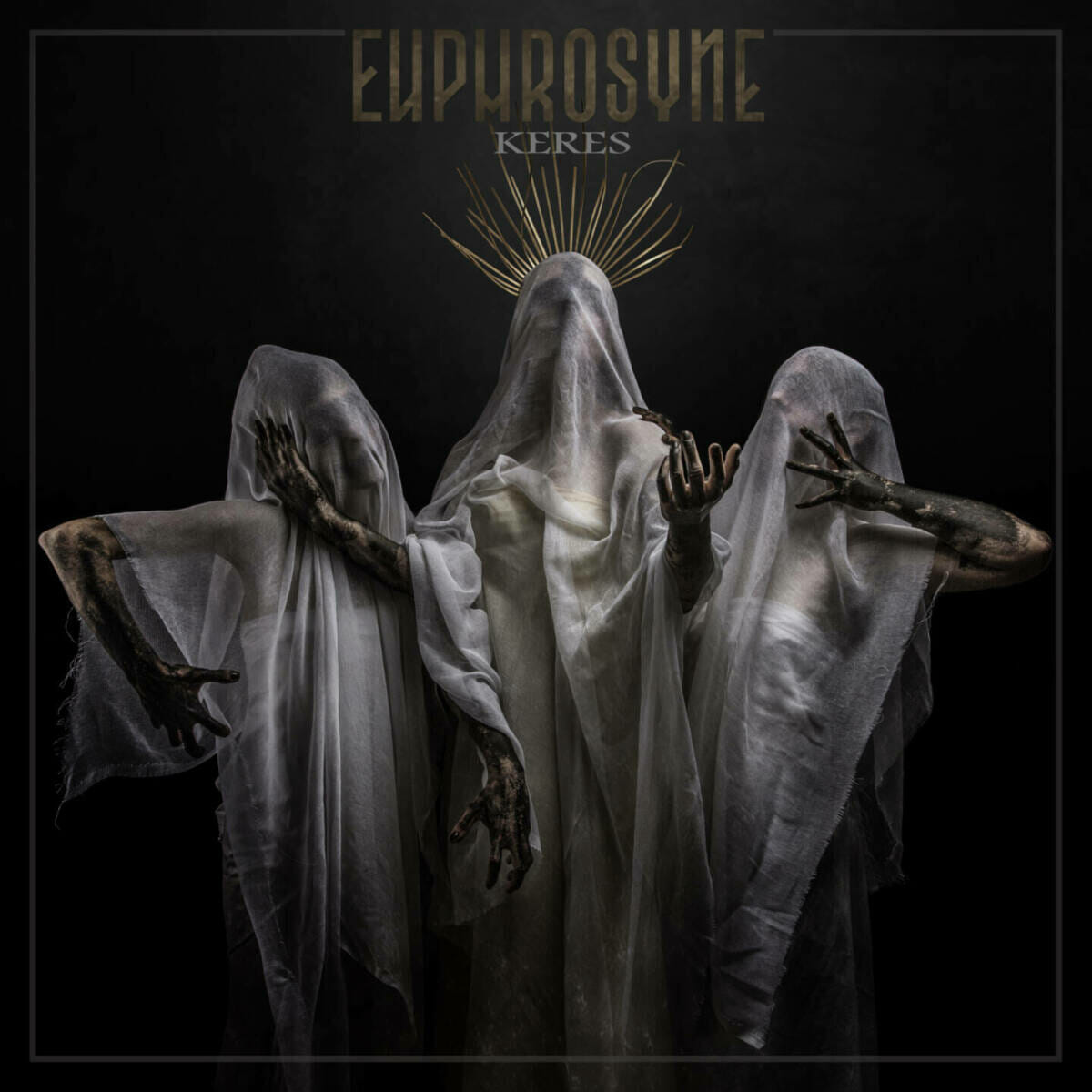 Greece has coughed up some weird but wonderful bands over the decades. A relatively new name has appeared on that list. Ladies and Gentlemen, from Athens, please meet Euphrosyne. Their music is described as a bleak and twisted amalgam of black and melodic metal with orchestral arrangements. Add to that, vocals that range from deafening growls to melodic pop lines, steeped in the feeling of depression and isolation. If that doesn't float your boat, please leave now.
This intriguing new outfit presents their debut EP, entitled "Keres." Consisting of seven tracks and clocking in at around half an hour, it is actually as long as some albums. The line-up started by Efi Eva (vocals) and Alex Despotidis (guitar) was completed by George Gazis (bass) and Kostas Mamalis (drums) in 2021. Two singles that aren't on the EP were also released in 2021, 'Thorns Above The Skies' and 'Rattus'. Both can be found on YouTube.
Three of the seven tracks are short, leaving room for the other four to breathe. The first and shortest is 'Black Opal' which at sub two minutes is more of an intro. It's ethereal, atmospheric and features saxophone, creating a mellow lead in.
Longer, heavier and more diverse, 'Pale Days' is typical of the band's normal style. Orchestrated pieces punctuate and counter the extreme sections of the song. This style changes in 'When my Fears Conquered All' and is more relentless. It finishes with the line "I've felt enough of this sickening war", perhaps referring to the current situation in Ukraine.
Euphrosyne – When My Fears Conquered All (click here if the video does not play)
The first single/video release from the EP was 'Sister of Violence.' Again, this is where the band excel in mixing genres to produce a powerful doom-laden track.
Euphrosyne-Sister of Violence (click here if the video does not play)
Bringing things back down, 'Sunbringer' is another short mellow symphonic instrumental. Following on, the opening notes of 'Within the Ages' remind me of Dream Theater's 'Pull me Under.' That's where the similarity ends, as it descends into chaos. This gives way to slower, softer parts and another appearance from the saxophone. It's one of my favourite tracks on this rather outstanding collection.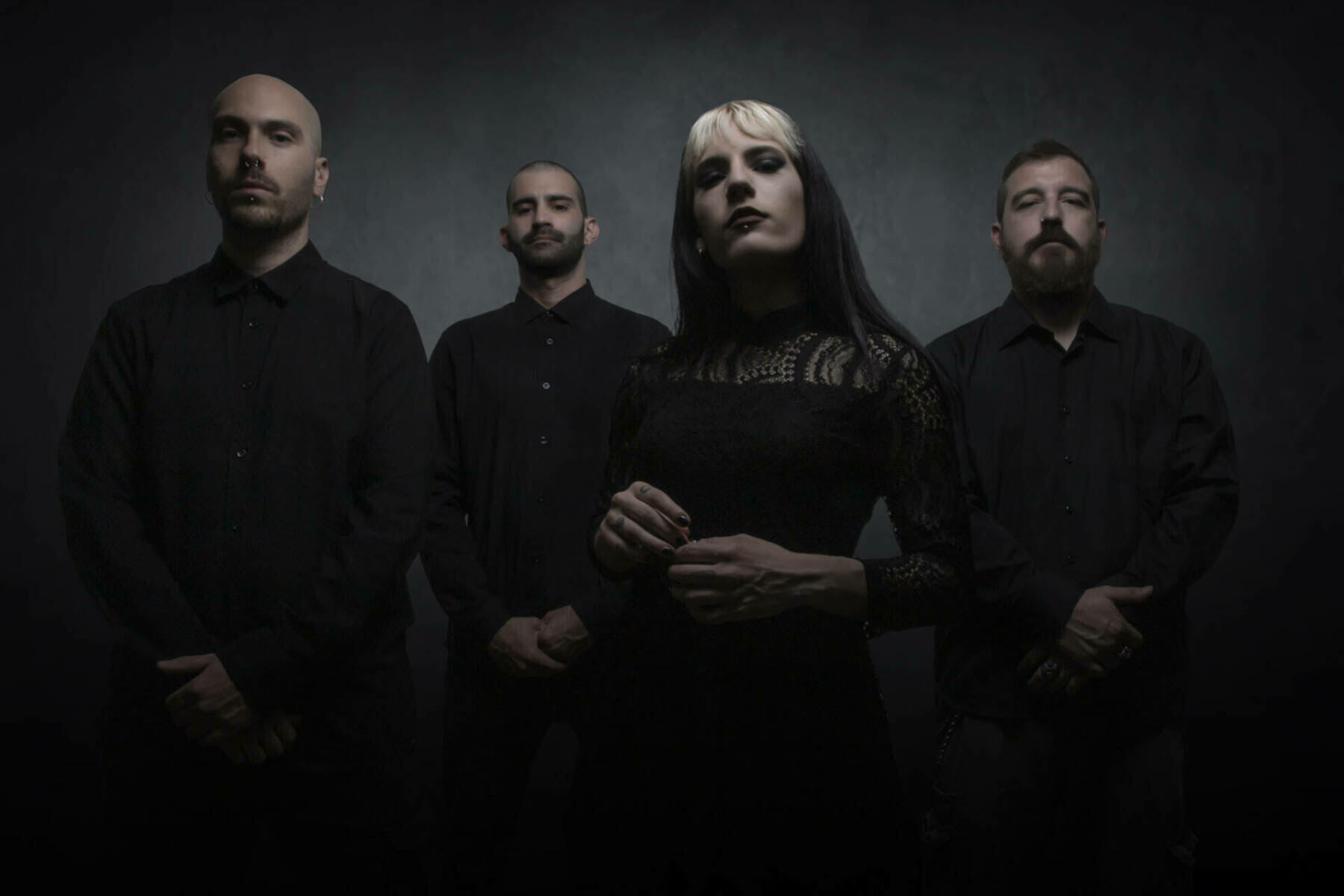 The title track, 'Keres' wraps things up in instrumental fashion with a short keyboard composition. This bookends the more extreme stuff between it and the opener. The band say they want to challenge what post black metal is and my guess is they have achieved that.
In Greek mythology Euphrosyne is a Goddess of good cheer, joy and mirth. This would seem a little at odds with the previous description of the style of the music. It all adds to the mysticism and attraction though. I've no doubt that the band will be keen to follow up on this excellent debut as soon as possible. Euphrosyne may be a bit of a mouthful, but I will be on the lookout for their future releases.
Track-list:
Black Opal
Pale Days
When my Fears Conquered All
Sister of Violence
Sunbringer
Within the Ages
Keres