Leprous – Malina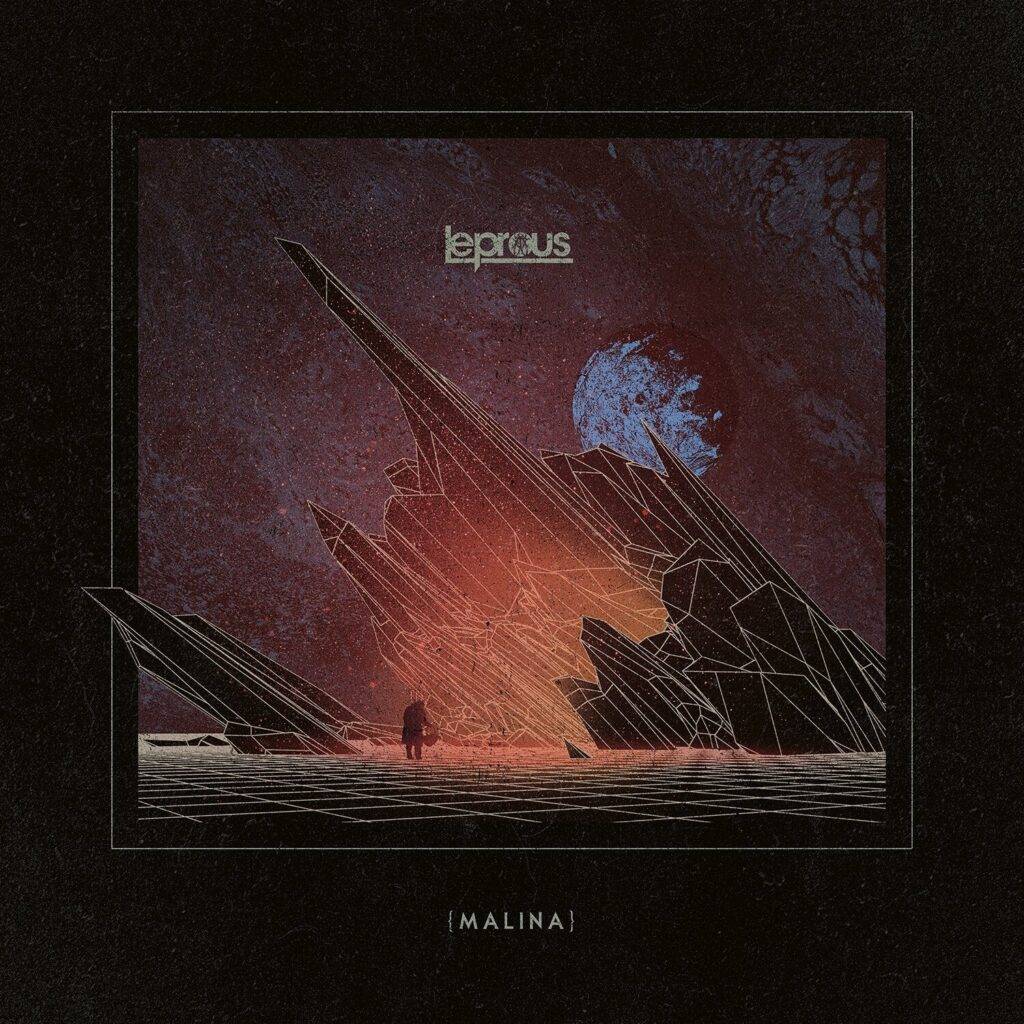 Leprous is a band everyone in the rock and prog scene should be paying full attention right now and in the years to come. Coming from Southern Norway, they gained a lot of experience as the back up band of one of the best names in Norwegian metal: Ihsahn. They produced their own brilliant discography: 4 studio albums, each one unique and different, plus a live album and dvd, recorded last year in Oslo at the legendary Rockefeller Music Hall with the help of a successful crowdfunding campaign. Leprous have grown a lot as a band, and gotten a high place in the ranks of the best metal bands out there.
Since the years of their demo album 'Aeolia' and the first official release 'Tall Poppy Syndrome', the very eclectic and ambitious youngsters have gained more maturity in their songwriting and production. With 'Bilateral' they reached a new height among the progressive rock fandom, but it is with 'Coal' and 'The Congregation' that Leprous mastered their own unique sound, expanding exponentially their fanbase, taking them to headline tours and festivals worldwide. All this happened in just 10 years; initial years for a band full of creativity and with loads of energy to blast on every single note they produce.
But it is now, with their 5th studio album 'Malina', that they've reached the point where all the different styles and all the personnel changes they went through in time, are blossoming in one single mature and well-formed fruit.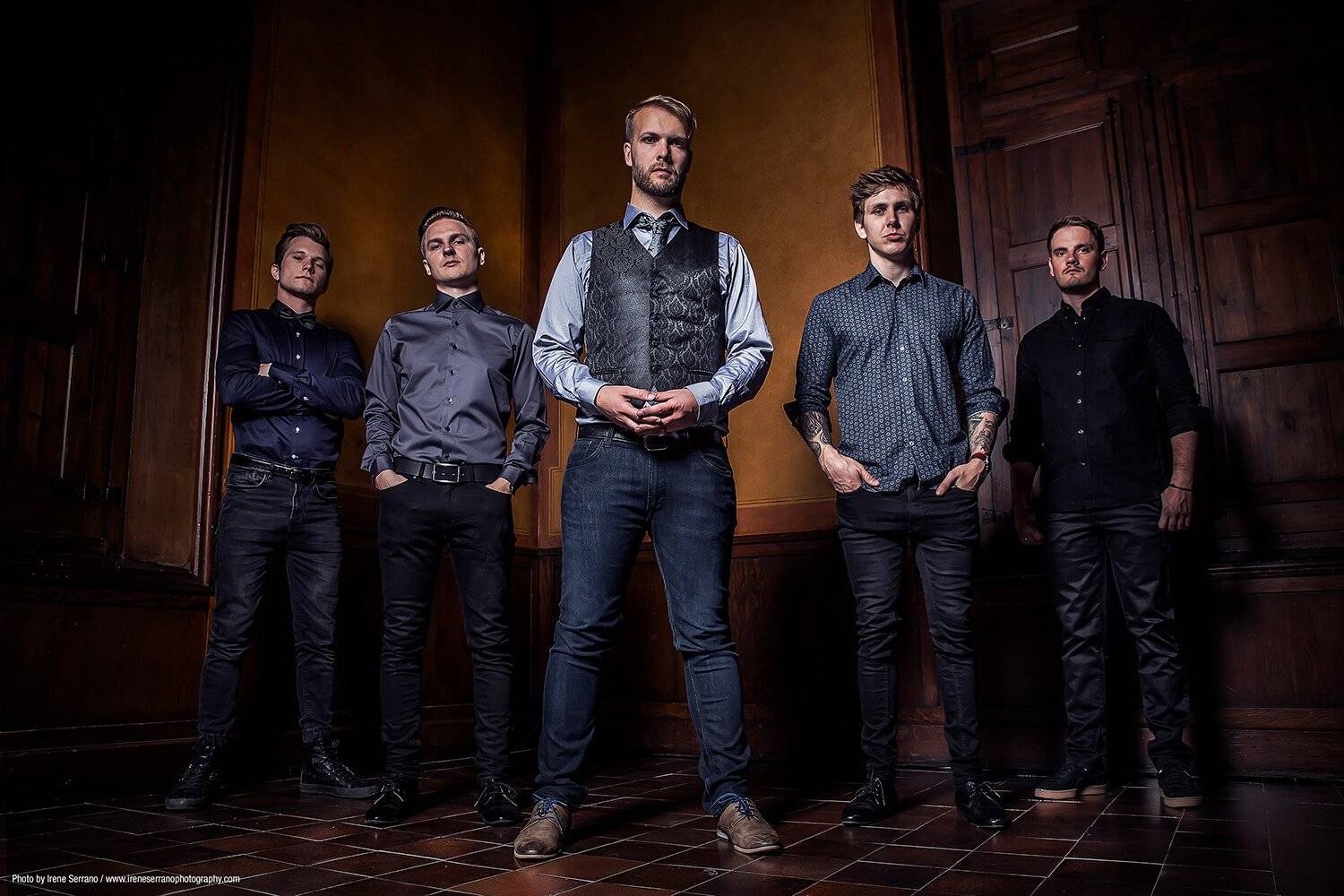 Einar Solberg's vocals are superb, better than ever, though I miss a bit of the more clear rawness from 'Bilateral' or 'The Congregation', in Malina Solberg dwells into more high ranging vocals and falsettos, but he completely dominates them and even on fully energetic parts, this mix is just perfect!
Though the album starts slow with "Bonneville", it quickly gains momentum and drama, preparing the avid listener for what's to come. Next comes a familiar intro, when "Stuck" begins. It was the second single published some weeks ago, being so far, the most 'pop-ish' and 'commercial' tune in their career. Yes, it sounds clearly like that, and even the single was released as 'radio edit'. But I just don't care for tags and fingers pointing accusingly at it.
This song is awesomely catchy and really well written! And well, you're in for a treat that will get indeed stuck in your brain, digging into your ears. The song is much longer than the short 'radio edit' published as a single. One of the things I like most of it, is precisely the atmosphere created in the outro beyond the 'radio edit'. The synths and then that cello (by Raphael Weinroth-Browne)… wow… goosebumps! The cello is an element we'll be hearing more in the whole album.
Now comes the amazing "From the Flame", the first single release, which already gave a good resume of the overall direction of the album. It is a good catchy synthesis of what Leprous' music is right now, comprising a lot of elements from all their career. A great tune to sing-along as many fans did with all their remaining strength at 3am in Barcelona at the "Be Prog! My Friend" festival.
The first beats of "Captive" take us back in time to the style of 'Coal'. But then again the raw clean sound of the guitars tells us this is a new Leprous, even if for moments it is like listening to something coming out of the aforementioned album or even 'Bilateral'. As one of the main stars, here we have that 80's synth sound from Solberg's keys, that gives the song and album a completely different dimension. But the real star is the vocal harmonies we all love from Solberg's duets with Tor Oddmund Suhrke and sometimes, as I reckon in this song as well, aided by Simen Børven.
The third single, "Illuminate", released just some days ago, starts threading the same path with that 80's synth sound, but undeniable full Leprous beats, shreds and melodies. Everything relying on an intriguing drum groove courtesy of Baard Kolstad, which as he mentioned, was the first step for the song's composition. A solid base of programmed synthesizer sounds along Solberg's vocals give shape to this also very catchy tune.
The album slows down with "Leashes", which begins very slow to then almost suddenly reach the general level of the album, highlighting a very powerful chorus. A middle segment with cello adds a beautiful texture to this sad and melancholic song.
80's synths come back in full when "Mirage" starts, but without waste of time Kolstad comes in, slashing his drums and giving way to a very dark intro, very much in a typical Leprous style, yet somewhat different: Those bass licks from Børven set the mood. Solberg enters in a lower vocal range, shifting keys on the melodies, building up for a superb chorus. The new guitar sounds – courtesy of Suhrke's new Aristides guitar and Robin Ognedal's American Stratocaster, fit perfectly with this kind of different style: organic, raw, but oh so clearly Leprous! Ognedal blends in perfectly with the rest of the band after replacing Øystein Ladsverk just before the recording of "Malina". Solberg once again shows what he has in store, making him definitely one of the best vocalists out there.
This song has some really dark moments that somehow remind me a lot to Opeth, but still being in the full presence of what Leprous has been developing all these years. After the climax has peaked, "Mirage" slows down, basically just to let you take a breath. Because they are not done with you yet! Are you ready for a second blow? This song is definitely my favorite of this album. If I have to chose one, here it is! It was an instant favorite of mine – in their entire discography! it is definitely one to headbang, sing-along and to jump on their upcoming tour! (Yes, a little bird told me they're currently rehearsing this beast of a song!)
Now you can slow down, catch your breath and enjoy the beauty that "Malina" is. Keyboards, cello, bass, and Solberg's velvety vocals. The first 2 minutes of this song are pure beauty, like flying through the clouds. Then Kolstad's skills come in, subtle but still complex. I'm still trying to understand them (mind you, I'm no drummer). The title track gains momentum and it really crawls under my skin. Pure feelings, pure sensibility, pure beauty. Suhrke's and Ognedal's guitars play in the background, adding even more layers to this already very layered beauty. Climax comes towards the end in full force, once again showing the material Leprous is made of.
"Coma" takes me back to 'Coal' or 'The Congregation', but yet again with this new different sound Leprous introduce on this album. With the ever present layered style, Leprous' signature: mixing layers of soft vocals over pure drum power, matched with very technical almost mechanical guitar riffs, synth sequences and the subtlety and beauty of cellos – all this is combined to create such a monumental climate.
With "The Weight of Disaster" I thought the band was coming back to the sound from 'Bilateral'. At least the guitars have that distinct Leprous sound. Riffs, melodies, composition and those time changes that a big part of the fanbase love are all there (even if the band have stated several times they don't like their first 2 albums). But for me it seems as if this song was in a certain way made to please those fan wishes. But don't get me wrong, the song still has the elements that make "Malina" a whole new thing on Leprous's discography (and in metal, prog metal, and prog rock right now). This song has it all, alongside "Mirage", this is one of my favorite songs on this album! It is my creeping earworm during this week, and it makes me "forget" easily the catchy tunes from the beginning of this superb album.
To close this unique album, Leprous didn't hesitate to give us a sort of a surprise. "The Last Milestone" is a slow strings tune. Based on nothing but cellos, Solberg's amazing voice and Suhrke's and Børven's backing vocals. This song seems to be extracted from a movie soundtrack. It is almost like a movie on its own. It is pure feelings, dark, melancholic and beautiful. Just put your headphones on, close your eyes and you will be transported into a different world. What a grand finale for a perfect album!
As they stated in their press release, Leprous wanted to achieve a more organic sound, direct in the studio and not per digital mixing. They certainly did it, providing a new raw and more pure clean guitars sound, lined with Solberg's synthesizers, exploring the sound of the 80's at times, but still being clearly Leprous all over. All this is perfectly framed by Kolstad's drumming skills with those somewhat more controlled amazing beats and the majestic wrap of Børven's bass guitar. All in all, this album does clearly demonstrate 2 things: Einar Solberg is one of the best singers on the rock scene right now, and Leprous have still a lot in store, ranging from the crazy psychedelic and pure progressive elements of their early years, to the crunchy powerful borders of black metal in their latest releases, and now delivering such a masterpiece with a logic symbiosis of elements of everything they have produced and still adding some more icing to this wonderful multi-layered, multi-flavoured cake that "Malina" is.