Odd Circus – Mantha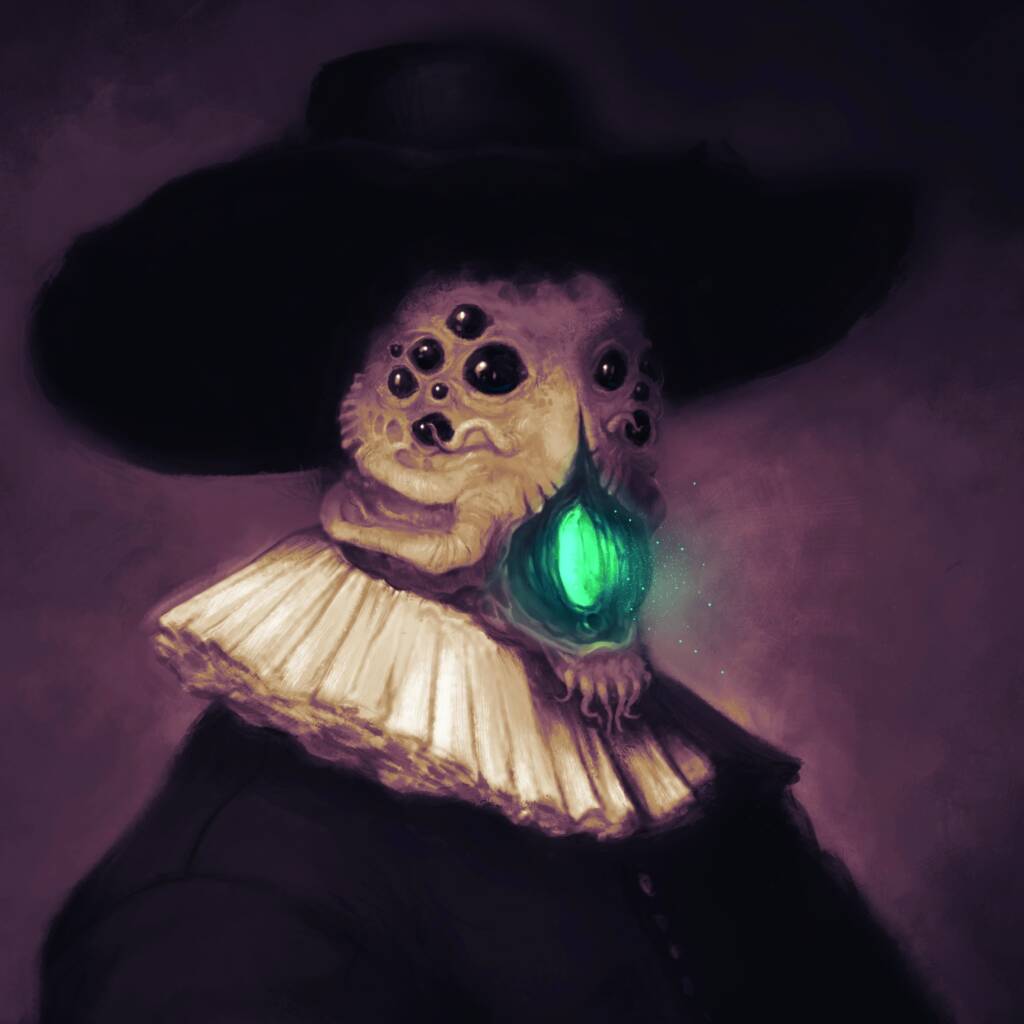 It's a well-known fact that a big portion of the prog community is also huge sci-fi nerds. If you happen to be one of them, then Odd Circrus' "Mantha" might be just your type! The trio is living up to their name once again in this EP, succeeding their trippy 2019 debut "Lunatic Children".
Let me state this first – I LOVE the artwork (which was made by Katharina Maisenbacher). Everything about it is so great – the colour combination, the concept, the technique and attention to detail (look at those little particles, illuminated by the glowing mouth!). The fancy 1700's alien sets the tone for what we're about to hear right away.
The music is as high quality as the artwork. The soundscape is so full and colourful thanks to the extraordinary sound effects, combined with the density of the bass and the electrifying rhythm.  The EP consists of all the components of what I'd consider a perfect musical piece  – balance, great musicianship, interesting concept, pinch of weirdness … and of course sax!
For me it all feels like a 20-minute intergalactic boss battle, with each song being a different stage with different creatures. A statement from the band proves I was on the right track with my initial feeling: "When you're deep in improvisation and things lock into place, the music can suddenly feel like some mysterious creature stopping in for a visit. Every track on Mantha represents one of these little visitations, and 'Amarok' — a gigantic wolf from Inuit mythology that preys on lone hunters — is a pretty fitting metaphor for the way this moment unfolded…"
The aforementioned song is where things get real, the build-up is truly something else. It also has a video, which is a perfect representation of my dreams after I've got too much, um, chocolate milk before bed.
Odd Circus – Amarok (click here if the video doesn't play)
Although short, "Mantha" is a fantastic listen, especially for people who struggle to find time for full-length albums but want to immerse themselves in another world! It really grabs your attention with its bizarre sound and takes you to a quick extraterrestrial adventure. I highly recommend checking it out!
Tracklist:
Dybukk
Gezora
Amarok
Wendigo
Venadek
Djinn