Marty Friedman – Wall of Sound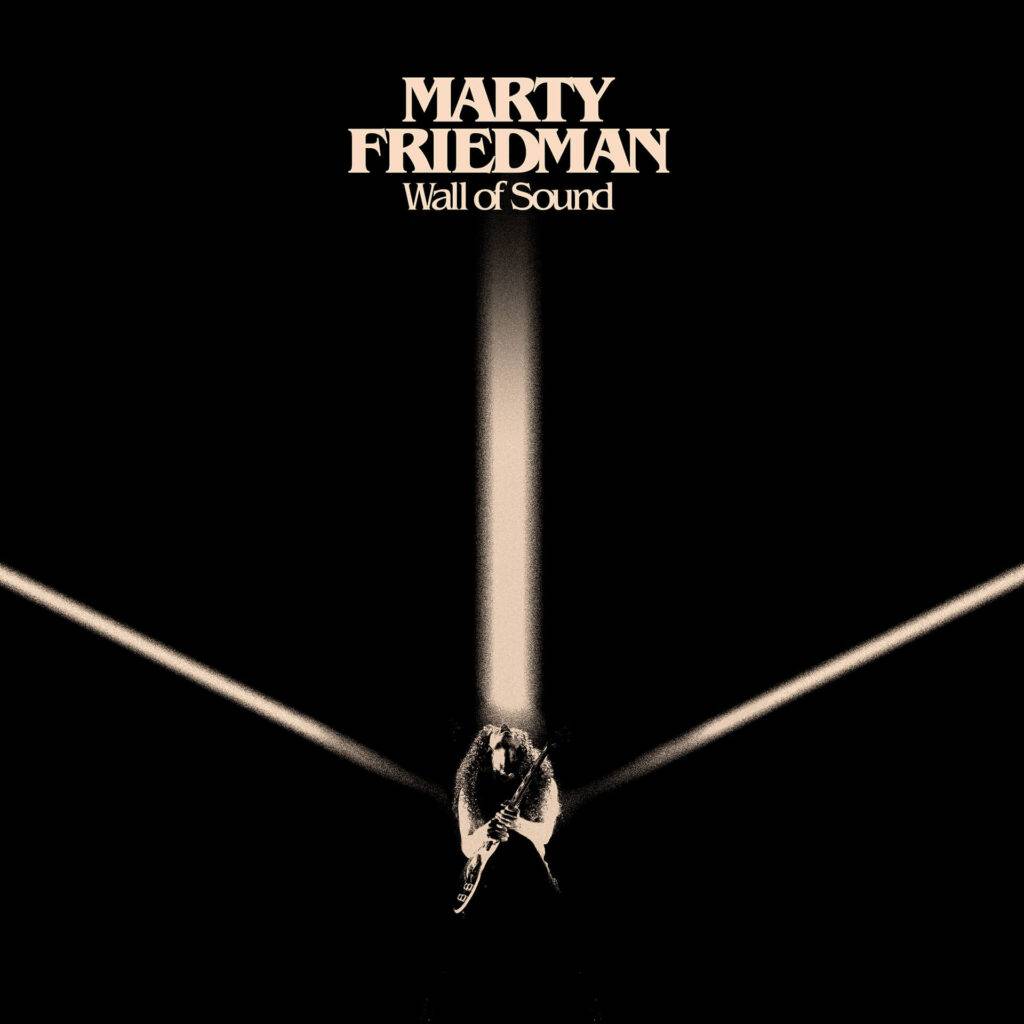 Marty Friedman is one of those names you instantly recognize as one of the "big ones" in metal. I grew up and became a metal fan listening to his music. I recall one day when I was 14 years old when a friend gave me a tape to listen at home. It was "Rust in Peace" by Megadeth. Instant fan! I loved the sound of the guitars and the speed of them, of course it was something I had not heard before.
While getting more and more into metal, I got my hands on Cacophony's "Speed Metal Symphony" which Marty recorded with 6-string hero Jason Becker. Next were "Dragon's Kiss" and "Scenes" tapes beside my stereo. Some time later the following Megadeth releases, to the point that when he left the quartet, I actually stopped listening to the band. It was never the same and I was already heading more and more into progrock and progmetal.
Until today, I confess I totally lost track on what Marty had been doing, apart from his move to Japan and being a celebrity there. And while falling head first into the progniverse I lost track on metal musicians solo albums altogether (which I regret!), until some weeks ago that this gem of an album reached my email and I was instantly hooked! I've lost count how many times I've been playing "Wall of Sound", so now it is time to give it some thoughts.
First and foremost, I'm getting into this album without any knowledge of what Marty's has published after "Scenes", with that in mind, first track is a punch in my face. A track that instantly made me think "this guy has not lost any single hair of what made him one of the best!". The opening track 'Self Pollution' has everything I love in Marty's music. Not only the sheer intensity and speed the majority of metal fans know him for, but that beautiful middle section that evokes the calmness and beauty of a Japanese Temple's garden.
Second track 'Sorrow and Madness' brings the first guest musician, featuring Jinxx of Black Veil Brides on violin. This is a track that mixes the classic Marty 'style' I remember from the old times with "Dragon's kiss" or "Scenes" albums, but the addition of the violin, the changes of pace and the beautiful main melody make this track an instant hook for the earworm living in my brain!
The next song 'Streetlights' again brings back memories of "Scenes", but with that 'something else' of today's Marty's sound, I'm betting to say that comes from the experience of living in a different culture and from his ability to polish his ideas to form songs that are truly timeless.
'Whiteworm' brings in a new side of Friedman I had not known before. The entrance with the clean guitars riff to give way to a djenty rhythm guitars section and suddenly real caribbean vibes while a guitar solo plays above it all… what!? Yes! And all blends in amazingly well! Now that was a surprise! Then the song comes back to that anthemic characteristic Friedman style. Very different but recognizable Friedman. Without doubt my favorite track of the album.
'For a Friend' is like a story telling, I close my eyes and it is like watching a movie unfolding in front of me. I suppose everyone who listens to it, would watch his/her own movie, but most definitely this song is in itself a movie track. The arrangement is superb and no wonder is like magic made music, when this song was produced by legendary Queen producer Mack (Reinhold Mack).
Next song is a turn to darker matters, 'Pussy Ghost' scratches the surface of black metal, if not for the nice classic Friedman's style melodies, I'd say this is an instrumental black metal tune and I'd like to know more from this band please. Not much more to say, I just love it and is one of my favorite songs in this album.
'The Blackest Rose' is a come back to the Friedman-sound. Starting as a ballad, gives way to the powerful riffs and intense melodies we can expect from Marty. His ability to play intense solos and suddenly turn to a soft-paced low distortion clean melodies is one of the things I like the most from his music. A clear trademark.
Now comes the only non-instrumental track, welcomed by the striking vocals from Jørgen Munkeby (Shining), who was already guest on the previous Friedman album "Inferno". 'Something to fight' is another knock on your face. Really powerful speed metal track. The addition of Munkeby's sharp vocals and of course his sax adds layers of interest to this tune that otherwise would pass as an average speed-metal track.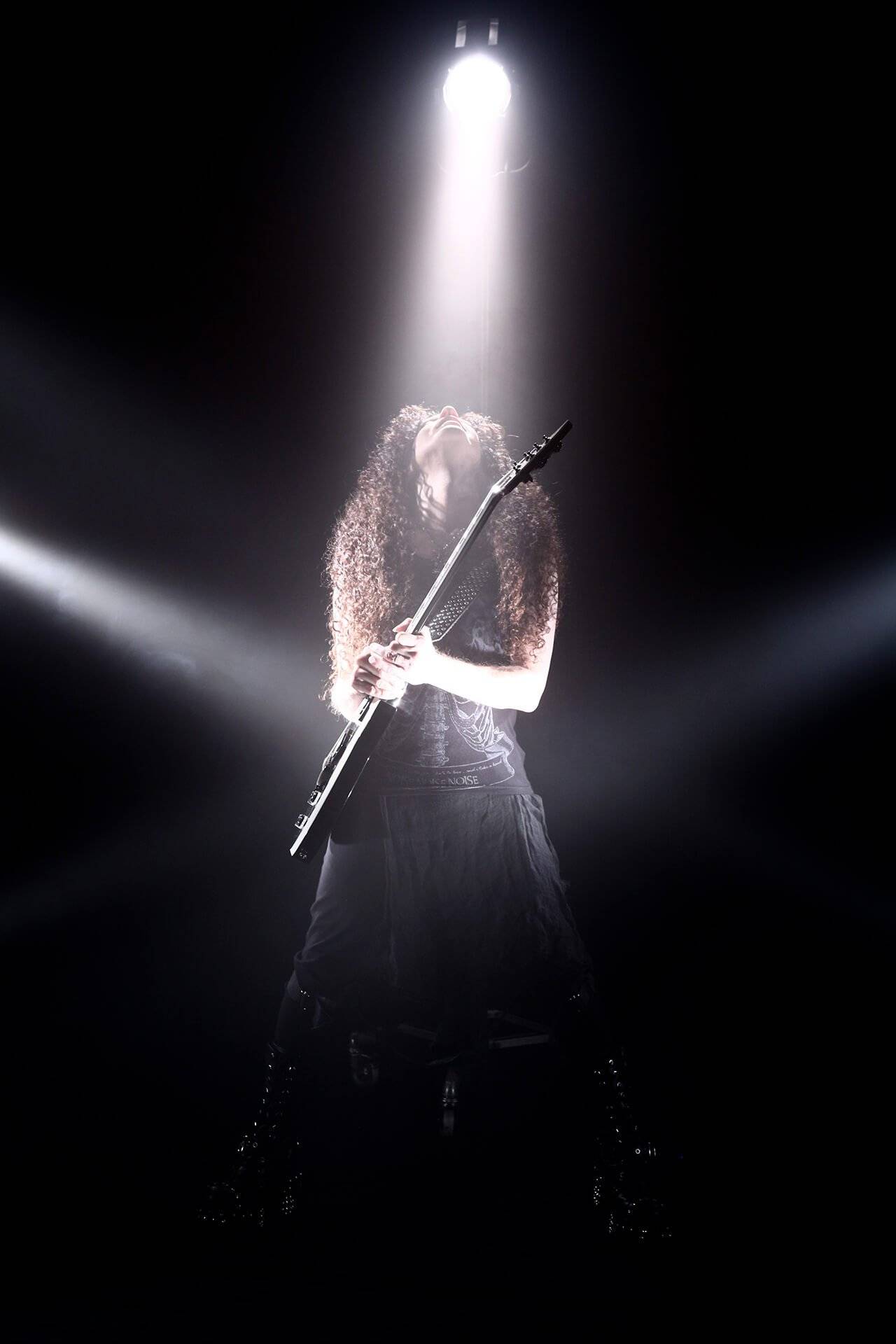 'The Soldier' is a really beautiful ballad, featuring strings and those eastern music-influenced melodies we've come to know from Friedman, though not confined only to eastern music, brings in different styles and instruments that make this song not only timeless but universal.
The last 2 tracks deliver a perfect closing of a superb instrumental album. 'Miracle' has the vibes of a 'goodbye and until next time' between good friends. Pure feelings hard to describe. The combination of electric and acoustic parts make this song one of the most beautiful ones I've heard from Friedman… Until the female choir and piano appear and somehow get me completely out of the mood the song had created. Maybe this would actually work better for the Kawaii Japanese market.
Last song 'The Last Lament' brings back that sense of being watching a movie while listening to this album. Darkness and strings fit well. Marty's soloing is pure feeling contrasting his fast technique and speed mastery we all know he's capable to do. And he delivers! This song is indeed the perfect choice to close a superb album!
I had no idea what I was going to find. Not only I found the "old" Marty Friedman the teenage me came to love (I had 2 or 3 posters in my room!) but I also found so many different levels, so much depth and always something new to be found. "Wall of Sound" is a real difference to what a guitar solo album usually is. I loved the different instruments, the arrangements and how everything blended in so well. For sure not a conventional guitar axe solo album!
Track listing:
1. Self Pollution
2. Sorrow and Madness (featuring Jinxx of Black Veil Brides)
3. Streetlight
4. Whiteworm
5. For A Friend
6. Pussy Ghost (featuring Shiv Mehra of Deafheaven)
7. The Blackest Rose
8. Something to Fight (featuring Jørgen Munkeby of Shining)
9. The Soldier
10. Miracle
11. Last Lament