Atrox – Monocle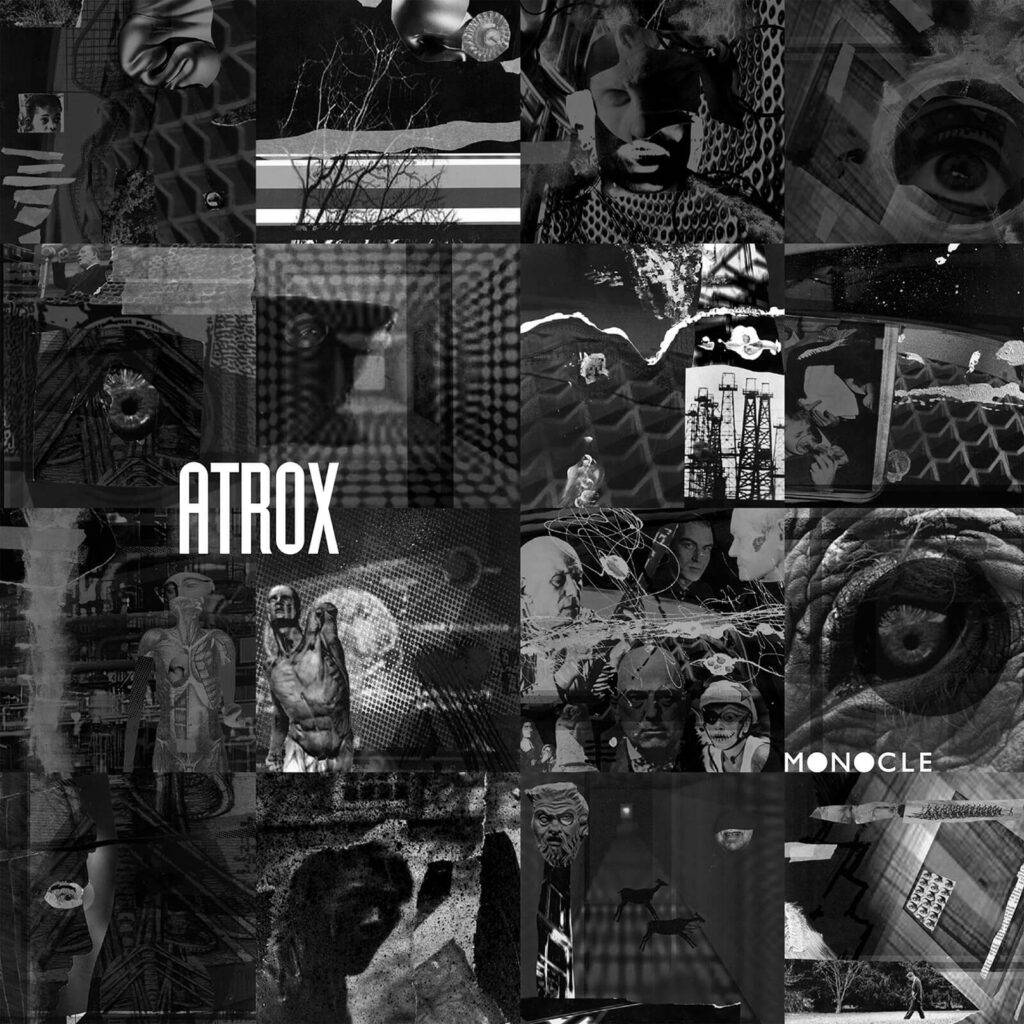 So finally the new Atrox album has come to fruition. The band is located, like this writer, in Trondheim, Norway, and has to be one of Norway's oldest acts when it comes to progressive and avant-garde music. I've been lucky enough to follow the band, and it's evolution, from their demo tapes in the early 90's, up until this latest release. Atrox started out as a doom laden death metal act called Suffocation, but quickly changed their moniker for obvious reasons, and have since gone through several incarnations. I don't think it's presumptuous to say that the band is primarily the brainchild of guitarists Eivind "Vind" Fjøseide, and Rune Sørgård, as they are the only two continuous members since release of the bands debut album "Mesmerised" in 1997.
It was, however,  not until the early 2000s that the band really came into their own distinctive sound, branding their own avant-garde style as "psycho metal". A quite apt description of their unorthodox song structures, topped by the mad wailing of their then vocalist Monica Edvardsen. Personally, I have to admit that this was never my favorite era of the band, but they nevertheless built a cult following, and a impressive fan base, around their unique expression.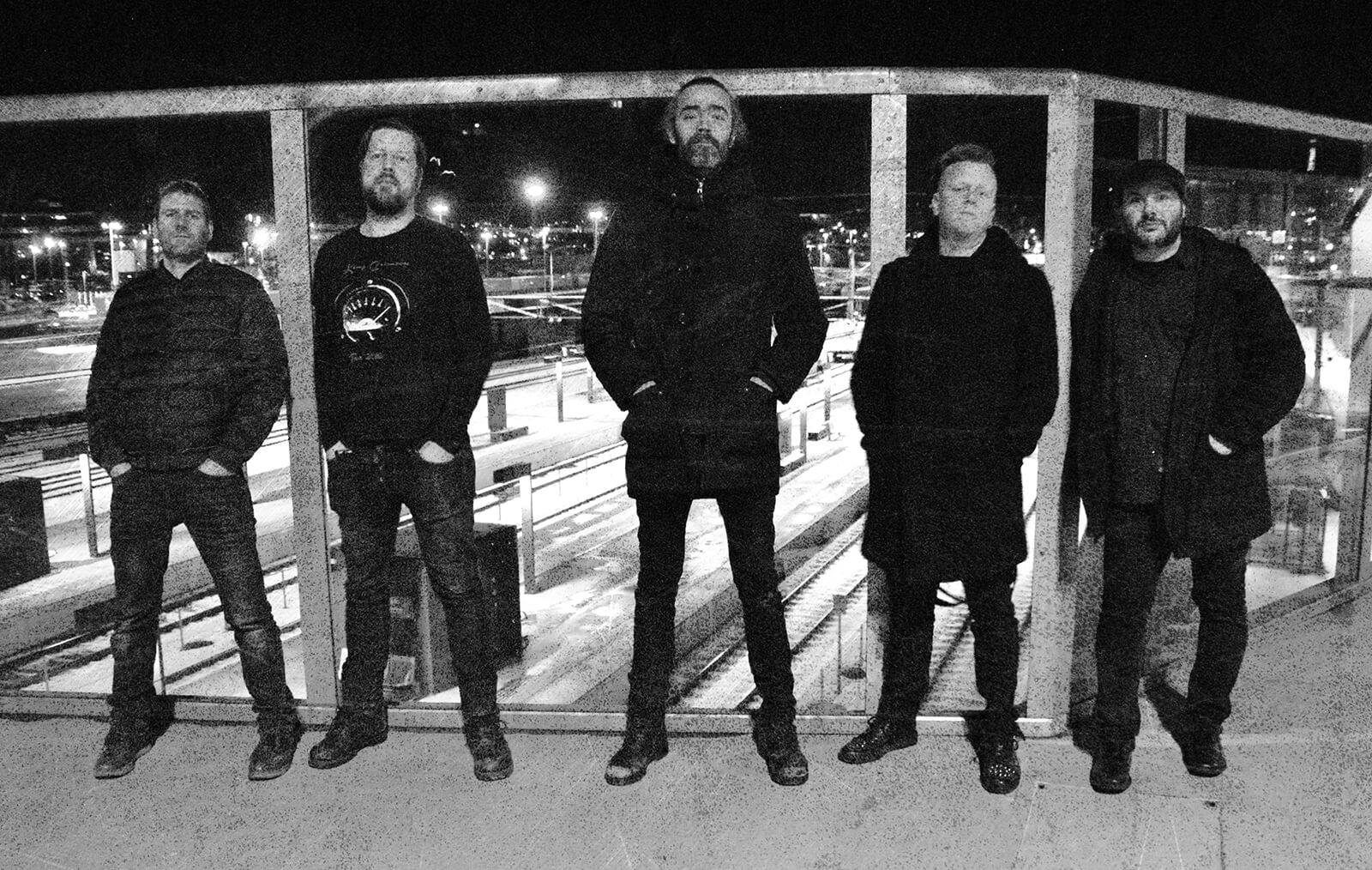 The next big directional shift for the band came in 2008 when they released their fifth album "Binocular".  Much of the floaty, bizarre, and avant-garde expression had been replaced by a stricter and harder sound. There was an new urgency and drive to the bands music, where catchy melodies were interwoven with heavy riffs and insistent keyboards. The "psycho-metal" riffs were still there, but now they were given a perfect room for expression, trapped between the meticulous, uncompromising rhythm section of drummer Tor Arne Helgesen and bassist Erik Paulsen,  and a precise electronic and industrial framework. Another major change was the lack of female vocals, and the introduction of the rough, solid voice of new vocalist Rune Folgerø.
Almost ten years we have been forced to wait for the followup to "Binocular", which travels further down  the path set by its predecessor.  "Monocle" starts of with a short melodic interlude before diving into the chunky and massive opener 'Mass'. From the get-go we are assaulted by, what is without doubt, a hungry band out for our blood. Folgerøs energetic mid-range vocals drag us trough a maze of insistent staccato riffing and roaring tunes. The track features great use of rhythmic, and at times, highly repetitious vocal parts and melodies. This vocal approach, which persists through the album as a whole, helps in strengthening the bands distinct sound and identity. A very strong opener indeed! Still the second track, the mad, cyclical roundabout that is "Vacuum", tops it. Another set of heavy riffs interwoven with an almost waltz-like melody, a mammoth rhythm section, and lets not forget the frenetic guitar solo that punctuates the piece mid way through.
Next out is 'Heat', featuring a strong industrial outset, underlined by a compact beat, and interesting percussion details from drummer Helgesen. Then comes 'Finger' leading us though a slower, more heavy, landscape, again primarily outlined by impressive vocal-work. The song then introduces us to a ardent but sombre piano theme that carries the listener on a solemn journey, before settling almost unnoticeably into the next track. 'Suicide Days' is a melodic and melancholic number, once again highlighting the vocals of Folgerø, perhaps also one of the more accessible tracks on "Monocle". Proceeding, we are presented with the albums longest piece,'For We Are Many'. A varied anthem encompassing much of the bands theme and style. Being both bone-crushingly heavy at times yet almost bluesy at others. Hummable and at the same time mind-bendingly strange, the track sums up in a good way the ethos of Atrox.
'Movie', together with 'Vacuum', might be my favorite track on the album. It may also be the one where the kinship to Fjøseides other band-project Manes is strongest, from the electronic leanings, to the mechanic riffing and the use of strange and unsettling movie samples. It's like a flashlight beam in a dark room, where you are, at all times, a bit afraid of what existential truth the narrow beam might reveal. The album then ends with 'Target' starting out a bit more traditionally, despite having all the trappings of an Atrox track, and featuring a grinding mid-section, before ending in a climax fit for a album of this caliber.
Clocking in on only 40 minutes, an anomaly in this day and age, the albums feels very well rounded. My impression is that all and any dead meat have been removed, leaving us with only the prime cuts. As a listener it's clear that a lot of passion, and hard work, has gone into these songs, and the band wants to solidify their identity and reputation as an act to be reckoned with. The sound and production on the album is great. Recorded by guitarist Rune Sørgård himself,  it perfectly emphasizes the particular voice of the band.  Personally this might be my favorite Atrox release to date, as there really is no real weak points on the album in my ears. I usually dislike comparing bands, or artist, to one another, but I think I'm on safe ground if I say that fans of bands like Leprous, Arcturus, Madder Mortem, or Ihsahn might really enjoy "Monocle". The same will anyone looking for challenging, unexampled, yet ultimately rewarding music.