Ghost – Impera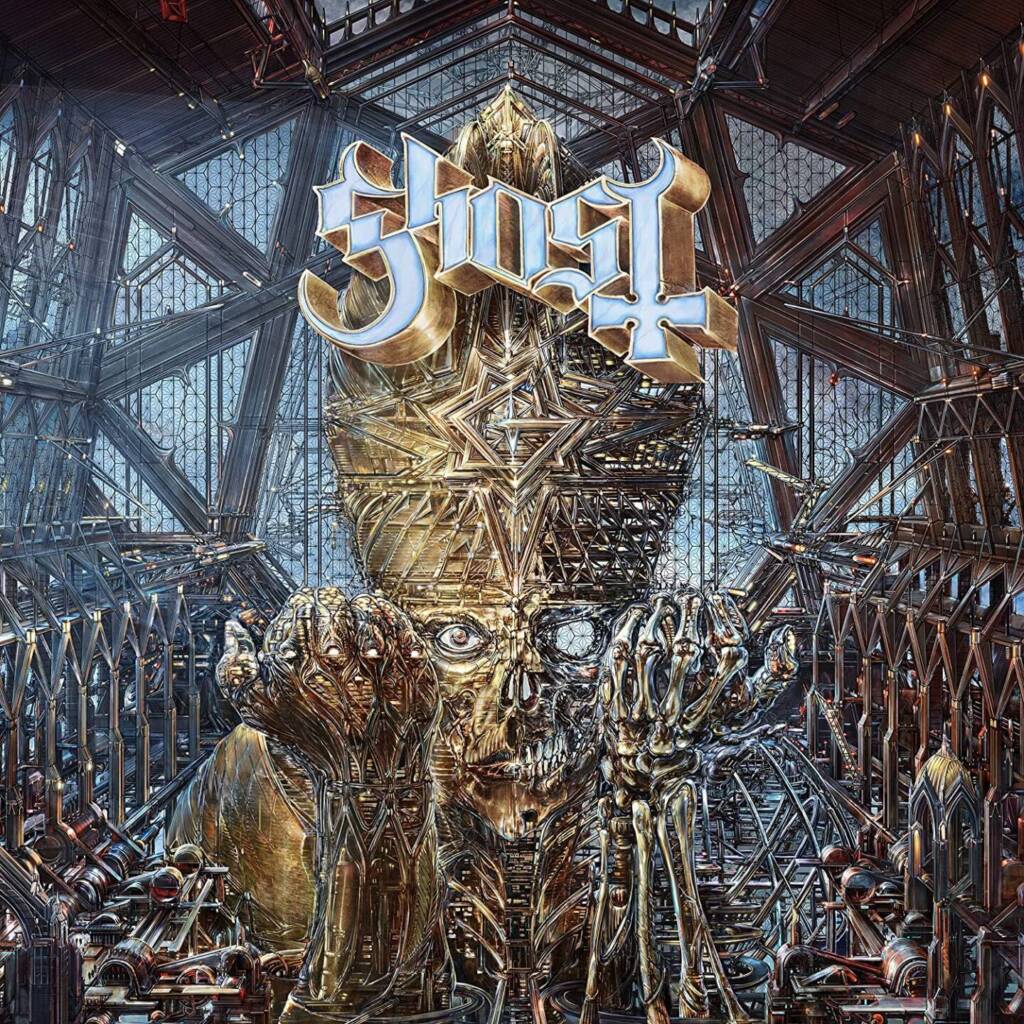 Ghost is becoming one of the biggest names in the current rock and metal scene. With each subsequent release the band with their meticulously crafted imagery combined with infectious music grows from strength to strength. 2015's "Meliora" proved to be the breakthrough album, followed up by "Prequelle" (2018) and even more touring ensued. This year sees the release of a new album, entitled "Impera". Let's see if this record holds any (holy) water…
Never change a winning team, or in this particular case, never change a winning musical formula must have been Ghost's mainman Tobias Forge's mission statement while writing and recording "Impera". The band's patented brand of occult rock with big hooks, memorable choruses and poppy leanings is still very much intact on songs like 'Spillways', 'Watcher In The Sky' and 'Griftwood'. Forge's characteristic multilayered vocal approach and the horror-themed lyrics give this album a slight King Diamond/Mercyful Fate type feel.
Compared to "Meliora" and "Prequelle" the album is somewhat heavier in its musical approach, mainly due to the excellent guitar work by Fredrik Åkesson (Opeth, Krux). He really shines on the Maidenesque 'Kaisarion' and the Horror Rocky Picture Show-themed 'Twenties'. The latter song is by far one the strongest tracks on "Impera", together with 'Call Me Little Sunshine' and the somewhat proggy 'Respite On The Spitalfields'. Especially 'Twenties' and 'Call Me Little Sunshine' have the potential to become Ghost classics, just like 'Square Hammer', 'Year Zero' and 'Cirice'.
Ghost – Call Me Little Sunshine (click here if the video doesn't play)
Some cheesiness is part and parcel in Ghost's music, however 'Darkness At The Heart Of My Love' is somewhat hard to stomach. The chorus especially has just too much 80's Bon Jovi and Motley Crue pomp to it. The production of "Impera" is slick as hell, taking away the last faint remnants of darkness that made "Opus Eponymous" and "Infestissuman" such irresistible albums.
Ghost – Twenties (click here if the video doesn't play)
With "Impera", Forge and co deliver a solid effort that contains enough little surprises to keep things fresh and interesting without relinquishing the band's core sound. This album reinforces Ghost's position as one of the premier bands in the current rock and metal scene. Arena-sized musical entertainment guaranteed!
Tracklist:
Imperium
Kaisarion
Spillways
Call Me Little Sunshine
Hunters Moon
Watcher in the Sky
Dominion
Twenties
Darkness At the Heart of My Love
Griftwood
Bite of Passage
Respite on the Spitalfields