Mask of Prospero – Hiraeth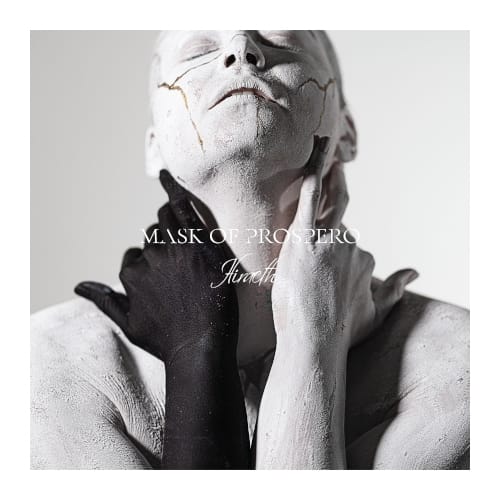 Greek bands do like to mix their genres, and I cannot get enough of it. Mask of Prospero from Athens, have a particular blend of Djent and Metalcore vibes with cinematic arrangements and electronic textures. Condensing that slightly, their second album "Hiraeth" is a stunning amalgamation of Metalcore and modern Progressive Metal.
To be honest, this album was love at first listen and that emotion hasn't diminished on subsequent plays. The diversity and passion manifest themselves within the first minute of the opening track 'Divided'. Swinging between the brutal and the serene it conjures up a feeling of grief and sorrow.
Hiraeth is actually a Welsh word that has no direct translation. Its meaning suits this album very well, referring to longing, homesickness and a yearning for that which has passed. All these things are tinged with the afore-mentioned grief and sorrow. If you are wondering how to pronounce the word, try "here-eyeth" (roll the "r").
The mix of harsh and soft continues in 'Hourglass' dropping to a short piano piece to finish. There are parts in this song that remind me of SikTh on their "The Future in Whose Eyes" album. In fact, once I'd made that connection, I realised that there are other instances throughout the album.
From this point onwards, apart from the odd flash of Metalcore, they veer more to their Progressive Metal side. This is certainly noticeable in the next two (longer) tracks. 'Exile' has mellow passages joined by heavier ones and sometimes the two get mashed together. 'Lethe' is similar but more cinematic, almost orchestral.
Mask of Prospero – Lethe (click here if the video does not play)
There's a guest appearance on 'Amal' from Sofia Sarri who delivers a beautiful and gentle performance. It is one of the softer tracks, perhaps the softest. Even when it gets heavier it is still glorious with Sofia showing us her more powerful side.
Mask of Prospero – Amal (click here if the video does not play)
The band based their name on Prince Prospero, a character in Edgar Allan Poe's "The Masque of the Red Death". Since their formation in 2014 they have seen several line-up changes, released one EP and their debut album "The Observatory".
'Lament' is perhaps the most typical track for the band. It showcases the hybrid mix of genres they have at their disposal. Just when you get comfortable with the relaxed ambience of the song, they up the ante and hit you with a suckerpunch.
Mask of Prospero – Lament (click here if the video does not play)
Plaintive piano introduces 'Kyma' for a full minute, before the vocals come in and the song starts to build. It never gets aggressive, just emotional, as vocalist Chris Kontoulis pours his heart out. Later a slow chugging riff adds an extra layer of comfort, making it one of the stand out tracks on the album.
Mask of Prospero – Kyma (click here if the video does not play)
Bringing the album to a close is a strong track called 'Horeeya'. The title is Arabic for freedom, which is what the band set out to achieve on this musical journey. I hope they feel that they accomplished that. It is a heavier track that's more akin to the first two on the album. Despite its ferocity it has melody and is a great way to finish off the album.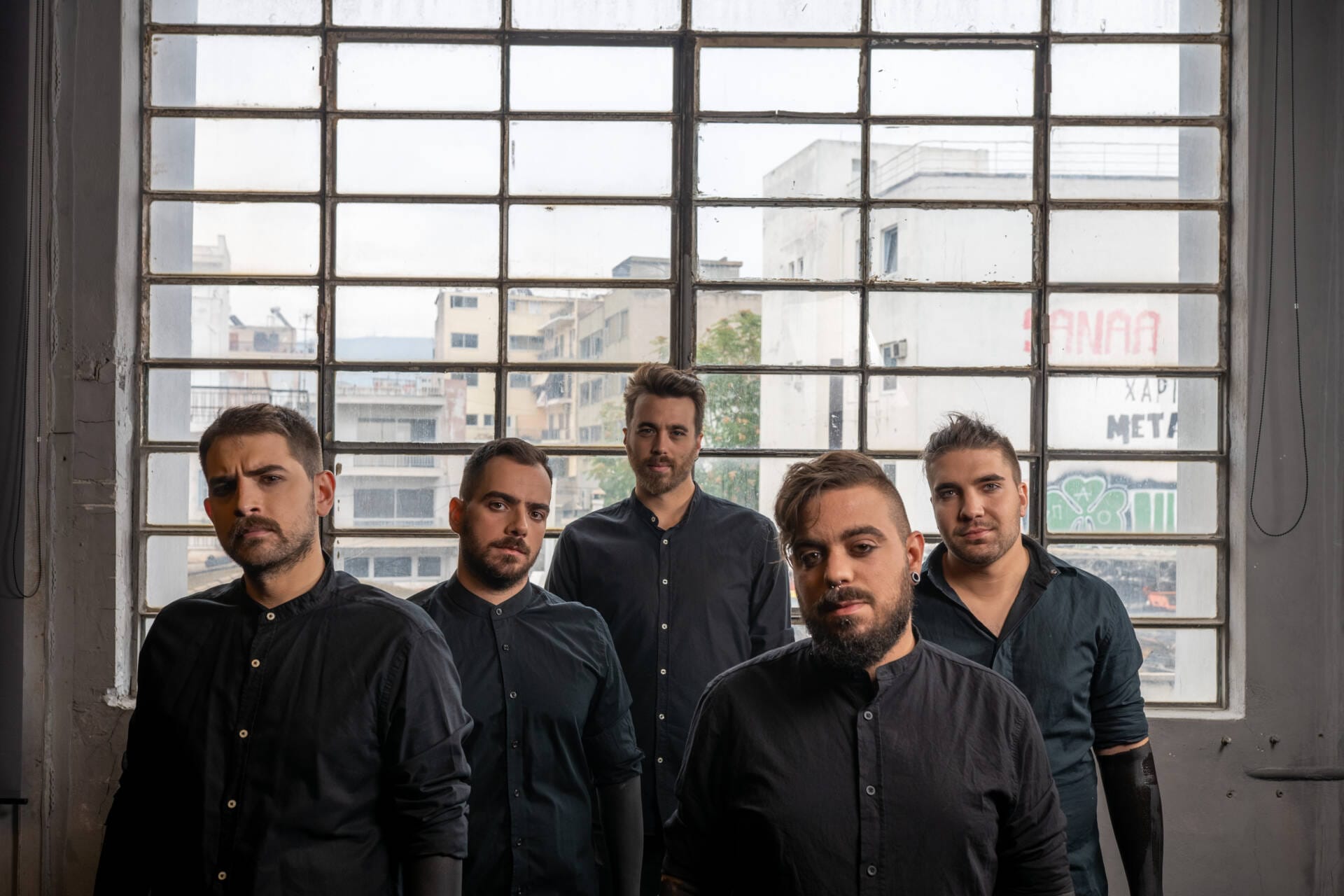 There is an intriguing concept behind the cover artwork. In the words of the band, "it shows the duality of the Mother figure in perfect balance. Like in Kintsugi the valuable vessel -metaphorically the Mother- is restored with gold after the battle between herself. A perfect irony well fit for each person." If it helps, Kintsugi is the Japanese art of repairing broken pottery. This is done by mending the areas of breakage with lacquer dusted or mixed with powdered gold, silver, or platinum.
This album has been three years in the making but is well worth the wait. If you were waiting that is, which I wasn't because I have only just become aware of the band. Now that I am aware it will be difficult to forget them. I hope we don't have to wait another three years for the next release, because this is another great Greek story.
Track-list:
Divided
Hourglass
Exile
Lethe
Amal
Lament
Kyma
Horeeya