Astronoid – Astronoid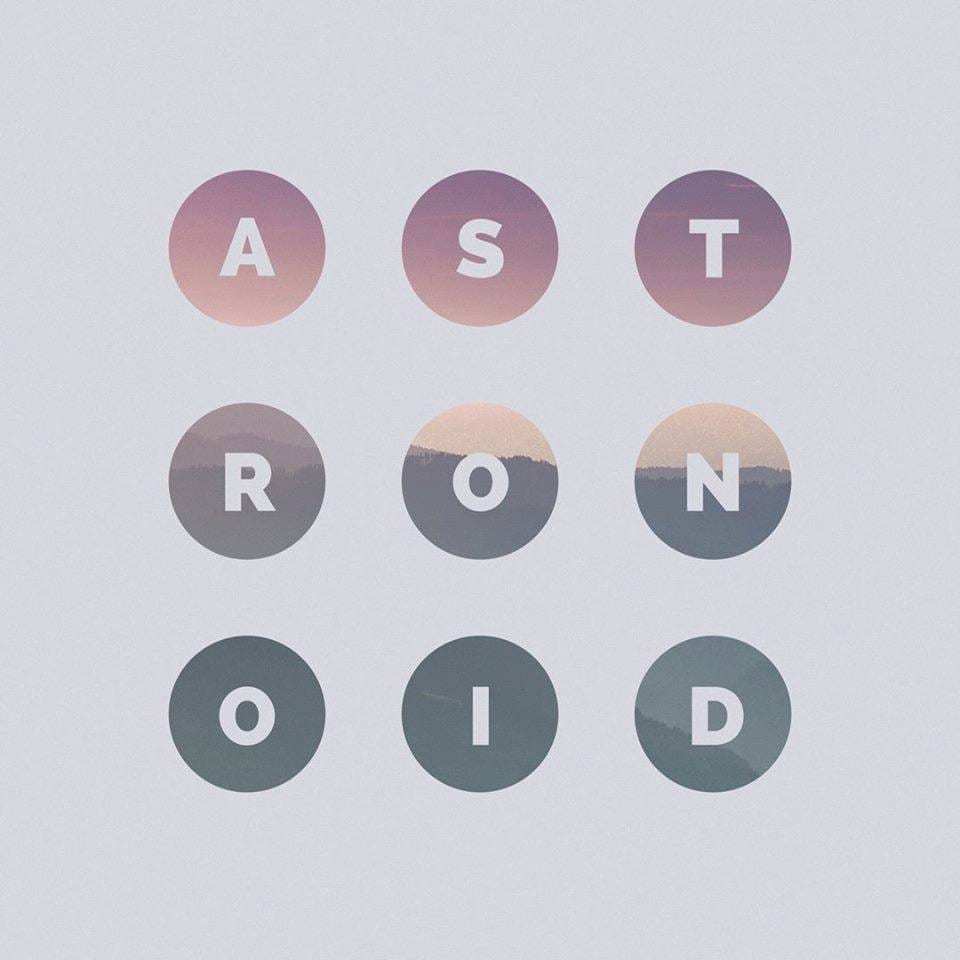 I had not heard of Astronoid, a relatively recent emergence from Boston, until quite recently. I started listening to their debut album, 2016's "Air,"  released through Blood Music, and was immediately blown away. Astronoid blend genres in a way I had never heard before, with the aggressive black metal-inspired instrumentals beneath a sort of "dreamy" emo-rock vocal. It fit my tastes perfectly, and so I had great expectations for this new release. Having already toured with prog metal juggernauts Periphery and Animals as Leaders, they are certainly making a name for themselves, and deservedly so.
With their self-titled second album, Astronoid continue on the same track, which they have dubbed as "dream thrash." But while the aggressive instrumental style is still apparent, particularly on certain tracks, the band seems to have taken on more grandiose and melodic elements to their music. When I listen to this album all the way through, I get the sense that where "Air" was relying more on vocals to add melodies, this album sees more melodies come in through the instrumentals. This may disappoint those who loved the previous album specifically for the aforementioned mix of aggressive guitar and drum work and soaring, dreamy vocals. However, for me, this sophomore album still does not disappoint.
Starting off like a good opening track does, 'A New Color' features a nice guitar melody intro that progresses into increasingly higher tempo drumming, and the following vocal part sets the tone for the rest of the album. Drummer Matt St. Jean clearly still favors an extreme metal-inspired drumming style, and does a stellar job on this track, and the album as a whole. He provides an incredible amount of energy to the music. This continues in the next track, 'I Dream in Lines,' where the whole band does not relent at all, apart from a bit of a mellow passage in the first minute, and the song seems like it could have been taken right out of "Air." 'Lost' starts off in a rather mellow, downtempo fashion. But it gradually builds up to the sound we've come to expect, and ends on a guitar riff that sounds like Atmospheres guitarist Stef Exelmans made a guest appearance, if I didn't know better.
As we go into the middle third of the album, 'Fault' doesn't seem to have much of them. This track might feature my favourite guitar work of the album. Casey Aylward and Brett Boland (who is also the singer) really do a lot on this song, from heavy chugging riffs and soaring power chords, to more melodic passages and a harmonic solo. One of the stand-out tracks for me. 'Breathe' keeps the melodic guitar riffs coming throughout the whole song, and 'Water' keeps an almost post metal-y sound. The vocal performance on these two tracks is also very good, and somehow 'Water' reminds me very much of the previous album in that regard.
The final third, however, is where they start to lose me, but it's difficult to put my finger on why. 'I Wish I Was There While the Sun Set' doesn't stick with me as much. The double bass, fast-paced drumming continues through almost the whole song, much like on "Air," but fan as I am of that album, this song still doesn't quite reach the heights of the rest. 'Beyond the Scope' has some nice vocal melodies at times, but the song as a whole seems a little flat to me. The instrumentals sound decent, but not great. Closing track 'Ideal World' is better in that regard. Heavy chugging riffs go on throughout the song, and fan as I am of that, it sounds really good. Still, I can't say that it ends the album on a high note. Not because it's bad, but just because the first two thirds of the album were so good.
With this release, Astronoid have taken the next step in refining their sound. Not necessarily for better or worse, that would depend on who you ask, but personally I rate this album above the former. I very much enjoy these new elements in their music. From a sound where the vocals sounded much like another instrument, added to provide melody to an aggressive and fast-paced core, to a different take where the vocals sound like a mix between that and more traditional singing as we know it. I enjoy the instrumentals more on this album than the former, which is a big plus for me. All in all, this is a step up for Astronoid, and I'm very excited to see where this band is going!
Astronoid will be joining the likes of Tesseract in touring around the US throughout February and March, in support of Between the Buried and Me. Catch them if you can!
Track list:
A New Color

I Dream in Lines

Lost

Fault

Breathe

Water

I Wish I Was There While the Sun Set

Beyond the Scope

Ideal World