Closure in Moscow – Pink Lemonade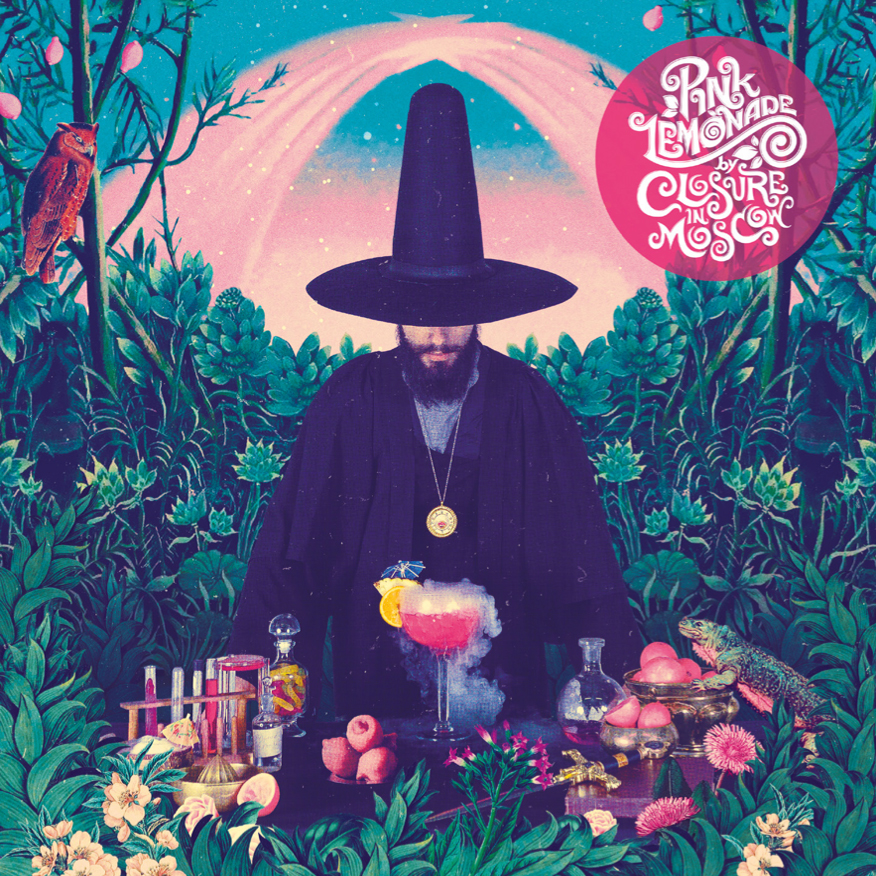 "Noisy progressive pop rock with a strawberry twist." That's what you'll find if you go on Closure in Moscow's Bandcamp page, and it's a perfect description of their last album "Pink Lemonade", which in 2022 celebrates its 7th anniversary!
On that occasion the Australians are releasing limited edition records. There are five variants, one of which is filled with… drum roll please… actual pink lemonade!
I discovered this lovely piece by accident last year. The Jodorowsky reference on the cover (done by Steph Casier) caught my attention and the album itself matched the energy I was expecting. Even exceeded it – the story is an insane, noisy, dynamic Zappa-esque trip you surely don't want to miss if you haven't heard it already!
In the short and sweet, jolly intro we meet our protagonist – 'The Fool'. We learn that he has a very hedonistic approach to life, chasing happiness through temptations, which leads to him drinking the magical 'Pink Lemonade'. Not too sweet, not too sour. The 8-minute track marks the beginning of the Fool's trip and foreshadows how it's probably not going to be sunshines and rainbows.
Then our Fool ends up getting what he thought he needed – a big ol' slice of heaven from the libertine little miss Constantinople. 'Neoprene Byzantine' starts with a bang with that strong riff and the magnetic guest vocals of Kitty Hart and keeps the high energy till the end.
Expectedly, things stop being exciting after a while, as the catchy disco track 'Seeds of Gold' suggests, in contrast to its funky beat. I'm so surprised that this one hasn't blown up by now, it has the potential to be a big radio hit:
Closure in Moscow – Seeds of Gold (click here if the video doesn't play)
The lemonade really starts kicking in in 'That Brahmatron Song'. Under the accompaniment of some sweet bluesy riffs the existential crisis slowly sinks in, as he meets the mighty Brahmatron, who just yawns at him, proving further the meaninglessness of his existence.
Then in the middle of the album we get a 'Dinosaur Boss Battle' of course. Every good album needs one. If I said I knew what's going on I'd be lying, but I like every minute of it. There's probably a deeper message about the primitive nature of our society hidden in there that I'm too sober to understand.
'Mauerbauertraurigkeit' is a very beautiful piece. The word itself carries this poetic meaning – having people in your life who you love, but pushing them away. Even being high couldn't help the Fool numb down the fear of intimacy, but it helped him realize it and the song is his heartfelt confession.
Bells chime in the distance as we approach 'The Church of the Technochrist'. In the darkness turns to what seems like his last resort – religion. Or rather a tech-oriented cult ready to steal your data directly from your brain:
Closure in Moscow – The Church of the Technochrist (click here if the video doesn't play)
After sobering up in 'Beckon Fire' the Fool is back on Earth with a very important realization – the happiness he was chasing was already there. 'Happy days' is the "and they lived happily ever after" of the album:
Closure in Moscow – Happy Days (click here if the video doesn't play)
Then to close the album we get 'ピンクレモネード', a softly sung Japanese 8bit version of 'Pink Lemonade'. Another gentle reminder that you don't need magic lemonade to live a good life and you already have all you need within your heart with a little twist at the end.
Closure in Moscow – ピンクレモネード (click here if the video doesn't play)
I rarely get analytical with the lyrics, but when it's written in such a manner that no syllable is wasted it's hard to not get captivated by them. The phonetical flow, clever rhyming and lack of clichés show a masterful writing style I can only envy. It's always great when a seemingly silly album makes you whip up your dictionary and question your knowledge of the English language.
"Pink Lemonade" is this great album, in which with each re-listen you notice new little details. If you need something wacky ala The Mars Volta in your life, don't hesitate to give it a try!
Don't miss out on the opportunity to get the grooviest Anti-drug PSA of 2014 on a limited edition 2LP vinyl!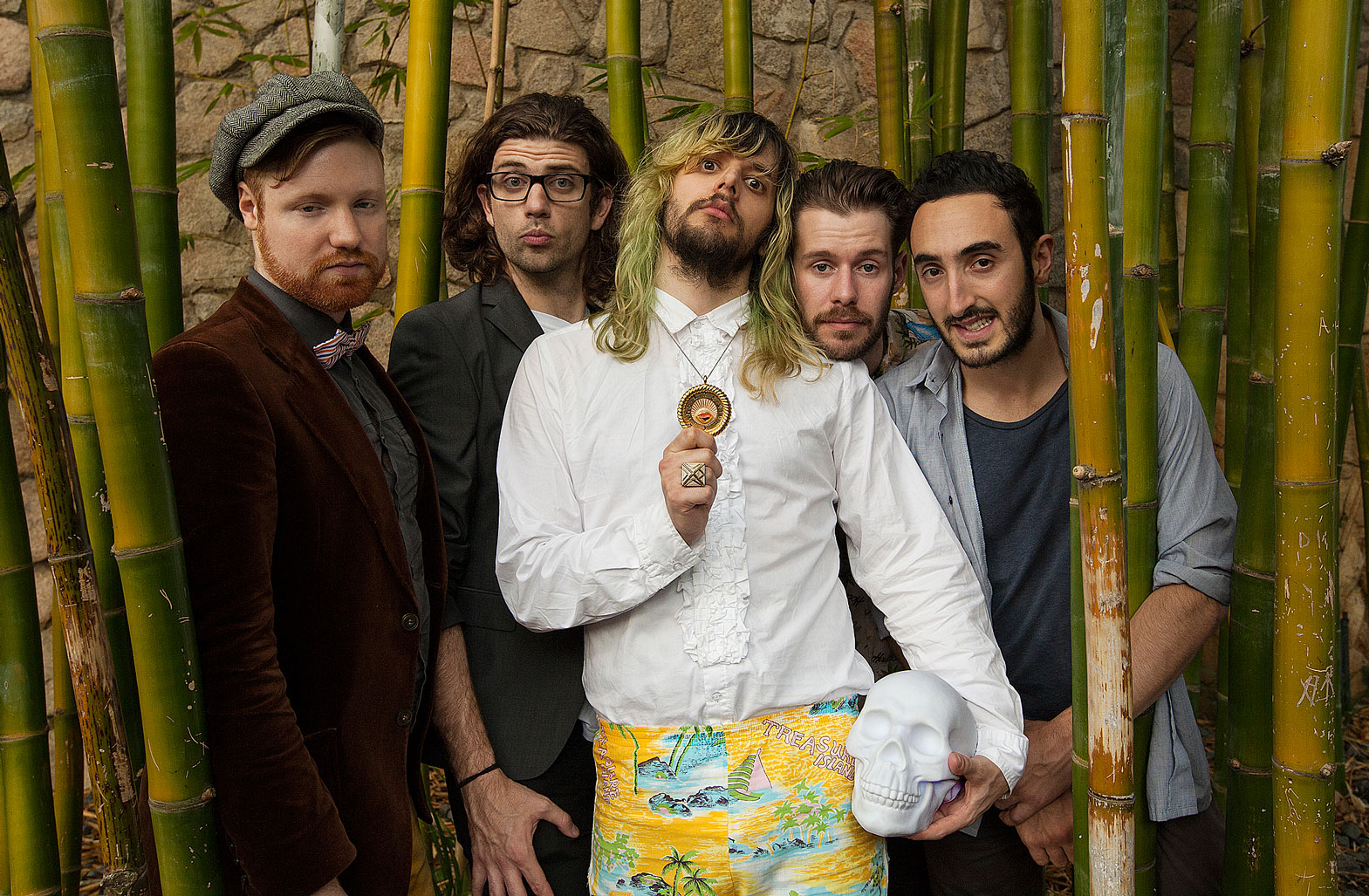 Tracklist:
The Fool
Pink Lemonade
Neoprene Byzantine
Seeds of Gold
That Brahmatron Song
Dinosaur Boss Battle
Mauerbauertraurigkeit
The Church of the Technochrist
Beckon Fire
Happy Days
ピンクレモネード