NMB – Innocence & Danger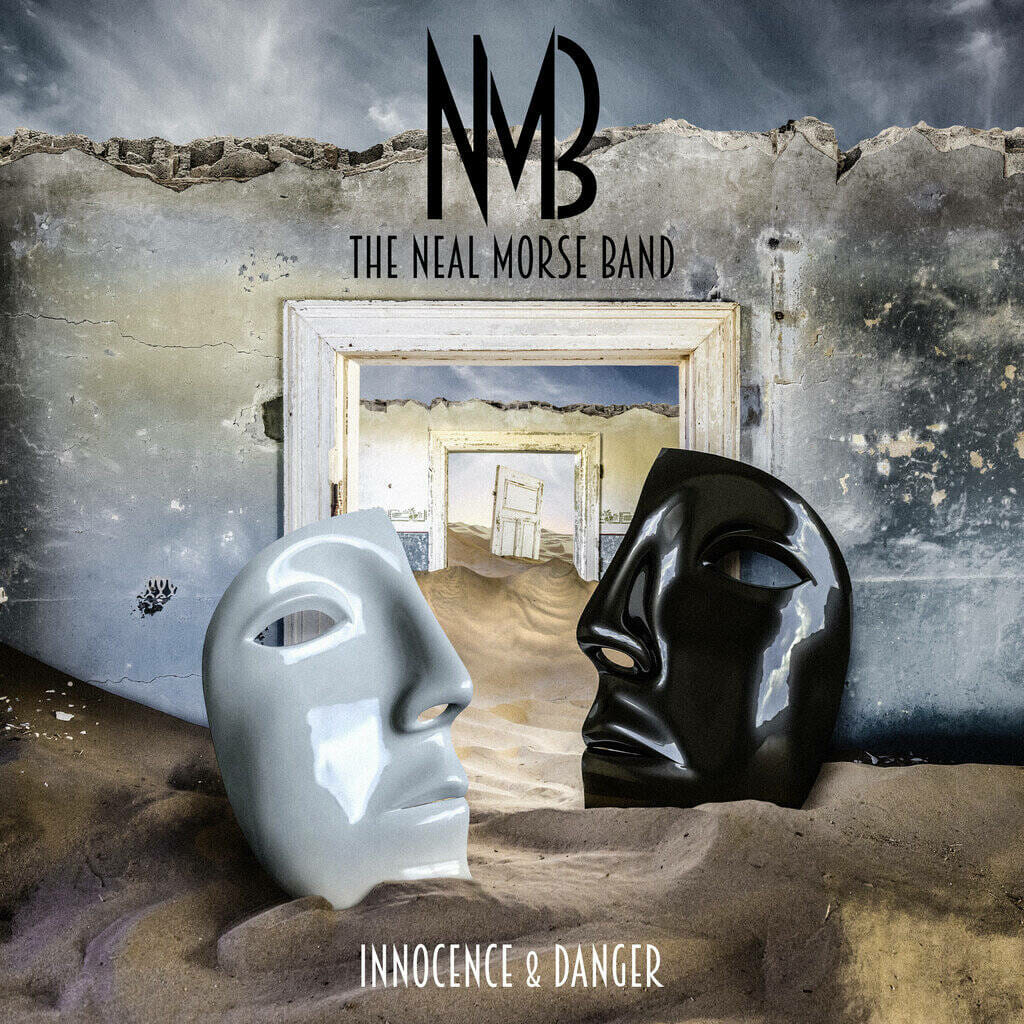 Neal Morse has got to be one, if not the most, prolific writers in modern day prog, even more so since leaving the "good Ship" Spock's Beard way back in 2002 and setting sail on a solo career that eventually led to him expanding his working relationship with Mike Portnoy (ever-present since) through the formation of Prog "supergroup" Transatlantic and then his own band, all whilst still punctuating this time line with solo prog albums and Christian worship CDs. The output of sheer quality over the years, from one person is quite staggering, but on "Innocence & Danger", his latest release, so much more input has been allowed from his fellow musicians, giving this record much more of a band feel which has obviously led to a slight tweak to the name showing this is now a band collaboration and not a single person's vehicle for music.
Neal is joined by his usual bandmates, the afore-mentioned Mike Portnoy, along with long time collaborator and friend Randy George, Bill Hubauer, and guitar wizard Eric Gillette. Since forming in 2012 and then releasing their first album, "The Grand Experiment" back in 2015, this line-up has surely achieved premier status in today's modern prog.
For possibly the first time in his recording history Neal arrived at the writing sessions for this album with no clear ideas on direction and song content, instead allowing collaboration and inspiration between members, especially Bill Hubauer (Keyboards) and Randy George (Bass) and thus the ideas started to flow from everyone. After two sprawling double concept albums it proved refreshing to get back to writing a collection of unrelated individual songs in the vein of their first album, states Portnoy. But fear not prog lovers, that did not stop them from producing yet another double album, stuffed full of everything you would expect from these guys, the half hour epic, a 20-minute song and even a cover, alongside a collection of shorter songs, some poppier, some heavier and so much more.
The Neal Morse Band – Do It All Again (click here if the video doesn't play)
Sometimes this writer finds it hard to be objective with Neal's output as I have always loved his progressive catalogue since discovering Spock's Beard way back in 1998 and Transatlantic remain firmly in my all-time top three favorite bands, so for that I hope you forgive me.
Disc1 kicks off with 'Do It All Again', the longest track on the first disc, pushing to the fore that this really is a band effort with huge drums, some stunning fretwork from Eric Gillette (no surprise for anyone that was lucky enough to witness his performances in Mike Portnoy's Shattered Fortress in 2017) along with the big chorus, again courtesy of Eric's ever present soaring vocals. The interplay between band members is quite evident straight from the off with Neal taking the verses, Bill the bridge sections and Eric expanding on the aforementioned chorus.
Next up is 'Bird On A Wire', all catchy chorus, again from Eric Gillette, underpinned with thundering bass pedals and keyboard extravaganza before sliding off into guitar solo territory then eventually coming back down to earth to resume at a more sedate pace.
The Neal Morse Band – Bird On A Wire (click here if the video doesn't play)
'Your Place In The Sun' has an almost funky feel to it along with a definite Beatles groove which could easily have been part of the White Album, highlighting Eric and Mike on lead vocals. The slightly poppier 'Another Story To Tell' sees Neal back handling the main vocal before sloping off into a very much Yes influenced passage that starts the ballad, 'The Way It Has To Be'.
Yes influence is again very evident on the instrumental 'Emergence', think Steve Howe and you are on the right track before it morphs into 'Not Afraid Pt. 1', a prelude to a 20-minute epic on Disc2. But the biggest surprise of all comes with the closing track of Disc1 and a cover of 'Bridge Over Troubled Water'. A brave decision from any band to take on such a classic, but here the band shake it up, turn it inside out and leave only the vocal melody and lyric intact as they completely re-shape the song, initially beyond all recognition whilst never losing the integrity of such a long- standing gem of a song.
The Neal Morse Band – Your Place In The Sun (click here if the video doesn't play)
Disc2 contains every Prog fan's wet dream as first we are treated to 'Not Afraid Pt. 2' in all its almost 20-minute glory. Gentle piano intro gives way to organ led bombast before a driving bass line settles you into the groove and everyone flexes their musical muscles. This song has the closest feel of a Spock's Beard composition around the "Day For Night" era. There is much more light and shade on this second disc, acoustic passages sit comfortably alongside scorching guitar solos and sweeping keyboards all under-pinned with multi-layered vocals, no more so than on the closing song, the 31-minute impressive 'Beyond the Years'. Again, carrying a definite Yes influence with lead vocals being shared and swapped about whilst there is very much a Chris Squire feel to the bass lines. The middle section slows things right down, almost lulling you into a false sense of security before exploding into a positive Dream Theater vibe, giving you a clear idea of the style of song on offer here. Can you fit much more Prog into one song?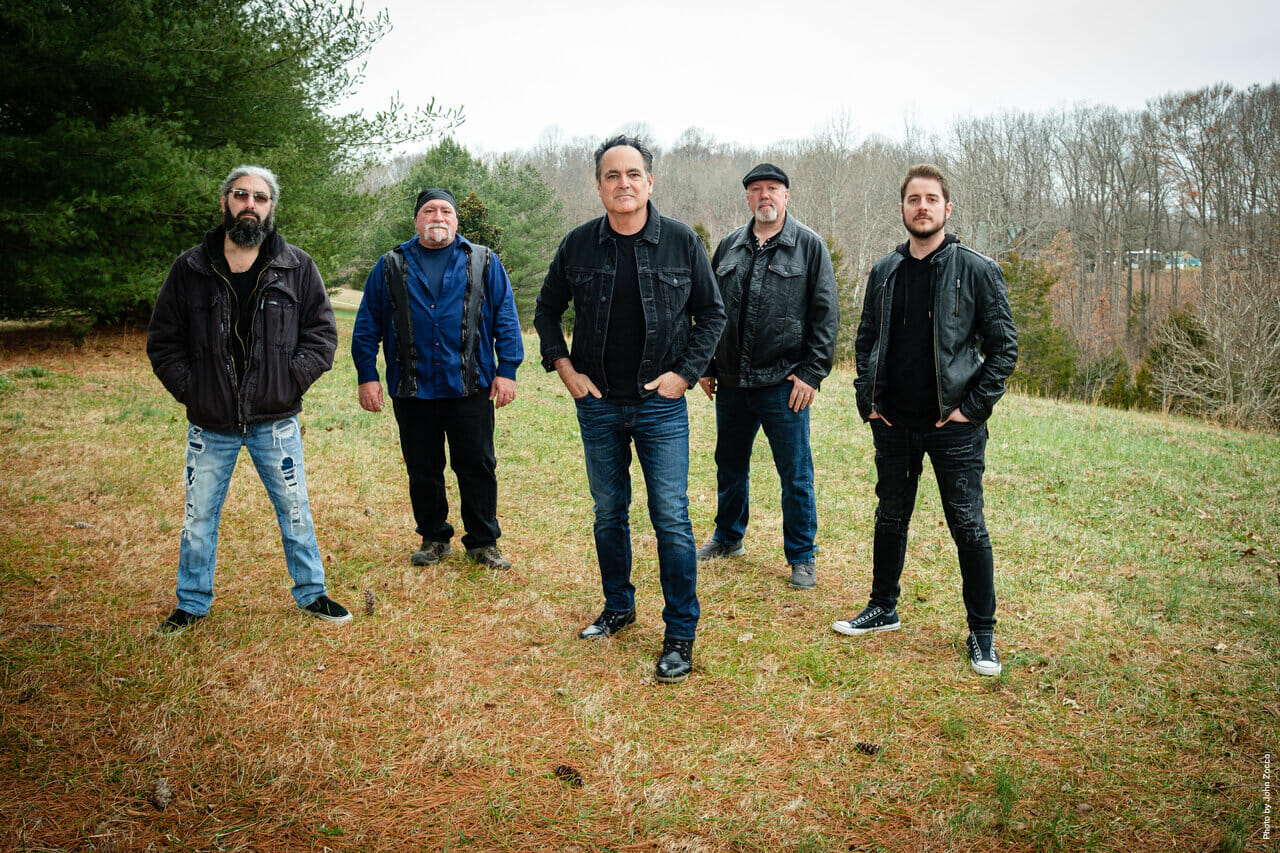 Overall, this album, like its two predecessors is a double by inspiration, rather than design, says Portnoy, so much material was written such was the inner workings of the band collaborating that they ended up with their third double album in a row. I have no problem with that as the quality does not suffer because of quantity. These guys have music flowing out of every part of their body and never fail to disappoint, keeping up the extremely high standards that Morse set himself and everyone that collaborates with him, this group of musicians seem to bring out the best in each other and then some more.
I could wax lyrical all day about "Innocence & Danger", but do you know what, go get a copy and indulge yourself, I guarantee, you will not regret it.
Tracklist:
CD1:
Do It All Again (08:55)
Bird On A Wire (07:22)
Your Place In The Sun (04:12)
Another Story To Tell (04:50)
The Way It Had To Be (07:14)
Emergence (03:12)
Not Afraid Pt 1 (04:53)
Bridge Over Troubled Water (08:08)
CD2:
Not Afraid Pt 2 (19:32)
Beyond The Years (31:22)