No Terror in The Bang – Eclosion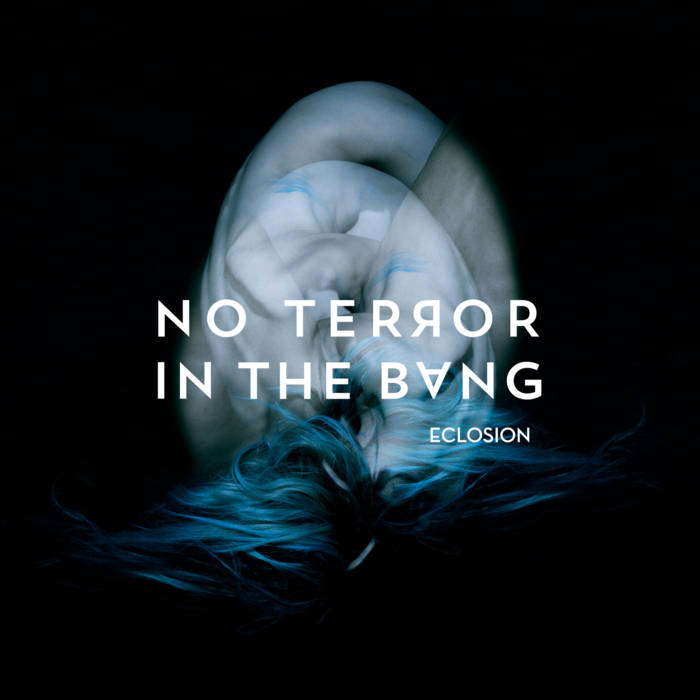 I've seen many forms of djent and core stuff but to be honest, nothing quite like this one. No Terror in The Bang is a French cinematic metal band approaching the release of their debut full-length "Eclosion". I gave this beastie a couple of listens and it kinda shook me in very different ways. Many elements are surprising about the sound these guys put together, from their original take on metalcore/hardcore to the weird combination of influences slapped over it and of course the out-of-the-box cinematic elements. The music easily lives up to the genre description chosen by the band but not exactly in the way you might expect. If there's one thing to reap out of a sitting through this album, it's a particularly bad attitude and all the gnarly cathartic feels that come along with it.
The album opens up with an eerie intro, showcasing the haunting piano effects and creepy atmosphere these guys so cleverly put together and it's immersive enough for you to lose track of any expectation you may have, which makes the first slap over your face so much harder. Once the second track 'Another Kind of Violence' snaps its bad temper at your face you'll be faced with… well another kind of violence. Down-tuned, fuzzy distorted riffage, bouncy dynamic groove and insanely charismatic vocals instantly go on a rampant spree of dramatic and slightly psychotic rage. It's catchy, head-bangy, very groovy and particularly nasty. We see outbursts of technicality that spark some admiration but for the most part, the band keeps the rhythm and groove style pretty straightforward and very easy to get into. Not to say it isn't original. The way they evoke their dynamics is very surprising and authentic, but they often don't cram too much into the composition to really bring it to life and hype you up. A lot of the band's charisma is brought forward by vocalist Sofia Bortoluzzi, who's versatility is genuinely impressive. From rap-style yelling to high pitched screams and deeply emotional dark passages, she packs up many techniques in one full package of unleashed badassery.
Click here if the video doesn't play
So after taking in all that, you can imagine my surprise when I find that the heaviness only covers around half of the album's running time. Turns out they're quite strong on the atmosphere and emotions, and that doesn't go to say they're softies in any sense but rather that they can make slower softer sounds equally menacing. The piano parts sometimes bring a powerful eerie coldness, sometimes enhanced by a strange pressing jazz mood. There's also a lot of electronic witchcraft going on, weaving full soundscapes of fuzzy noise, haunting melodies and dark emotions. After this kind of sound goes on for a while, the explosion of riffage actually feels like a release in tension, releasing this huge pressure that's been building.
As a drawback, I would say the riffage and metal composition side of the music gets a bit too repetitive for me by the time the album is over. Although you can't exactly go into a metalcore/hardcore album expecting variety of composition, complex time signatures or whatever highly innovative displays of artistry. This album is made to hit you, HARD. And it does that with a lot of passion. I find it incredibly dark, good for processing negative emotions and even slightly disturbing in a dramatic way. It's very convincing and I for one, really dig it, even if it's not exactly my style.
Track List:
Saule Pleureur (02:33)
Another Kind of Violence (03:56)
No More Helpful Peace (Part 1) (04:45)
No More Helpful Peace (Part 2) (02:47)
Micromegas (04:53)
21 Grams (01:03)
Poison (04:09)
Insight (05:05)
Uncanny (03:52)
Preacher of Steel (04:07)
Memory of a Waif (Part 1) (02:03)
Memory of a Waif (Part 2) (03:27)
Broken Mind (04:38)