Progcast 099.5: Vikram Shankar (Silent Skies, Lux Terminus, Redemption)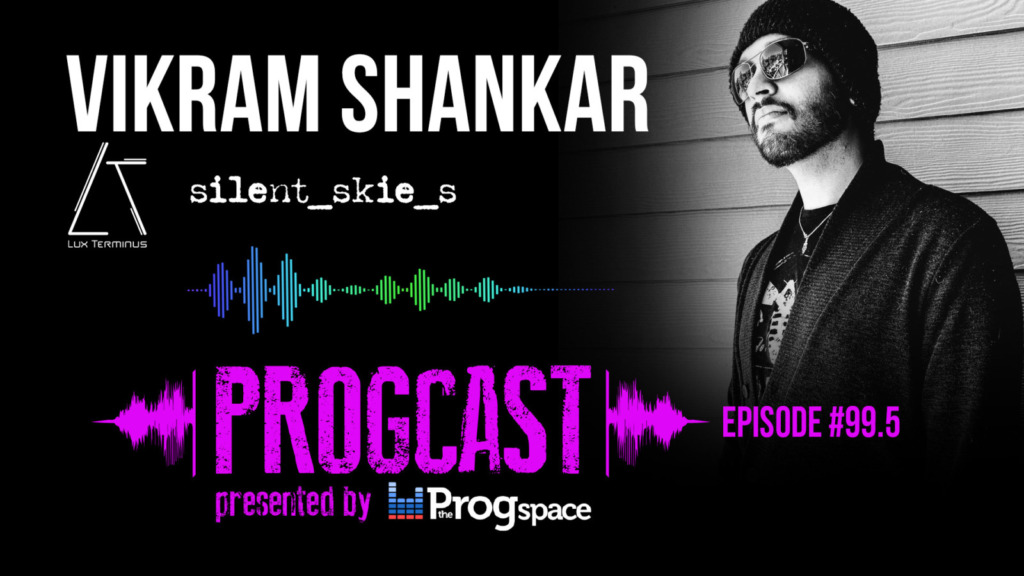 Keyboard maestro Vikram Shankar called to talk about his new project Silent Skies with Tom Englund of Evergrey, his other bands Lux Terminus and Redemption and a very special Soundtrack installment of our What's In Your Walkman series. All of that and more, only on Episode 099.5 of the Progcast.
The Progcast is available on iTunes, Spotify, Stitcher and YouTube. Subscribe on your favourite Podcast platform.
Listen to the episode on Spotify here!
Listen to the accompanying Spotify Playlist here!
00:40 Interview Vikram Shankar
20:00 What's In Your Walkman?
Soundtrack Special Vikram: Olafur Arnalds, Johann Johannson, Max Richter
Dario: Kitaro, David Bertok
28:11 What's In Your Walkman?
Vikram: Dua Lipa, Bruce Springsteen, Haken, Katatonia, Lunatic Soul, Green Carnation, Plini Intervals, Eivør
Dario: Phase Transition, Their Dogs Were Astronauts
The Progcast - Episode 099.5