Progcast 102: April Hutchins (Anna Pest)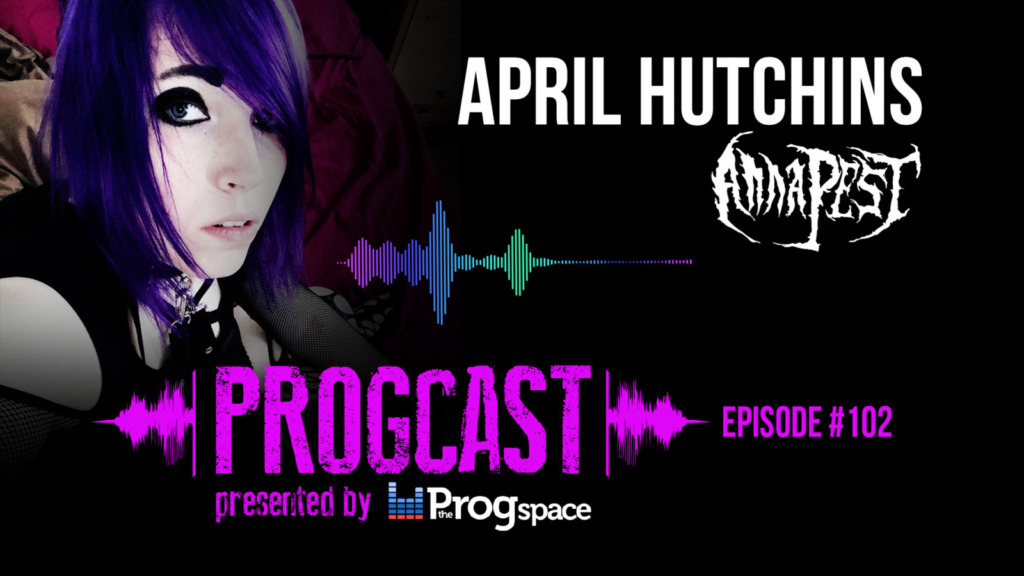 April Hutchins, mastermind of Canadian Extreme Prog Outfit Anna Pest, called to talk about her musical journey so far, the brand new release "Dark Arms Reach Skywards With Bone White Fingers" and how it's influenced by the classic Anime Neon Genesis: Evangelion. All of that and more, only on Episode 102 of the Progspace.
The Progcast is available on iTunes, Spotify, Stitcher and YouTube. Subscribe on your favourite Podcast platform.
Listen to the episode on Spotify here!
Listen to the accompanying Spotify Playlist here!
01:12 April Hutchins (Anna Pest)
25:16 What's In Your Walkman?
April: Alpinist, Serpent Column, Loathe, Alexisonfire, The Bread Scientists
Dario: Tvinna feat. Eivør, Soledad - A Solo Project, Ihlo