Q&A with Rendezvous Point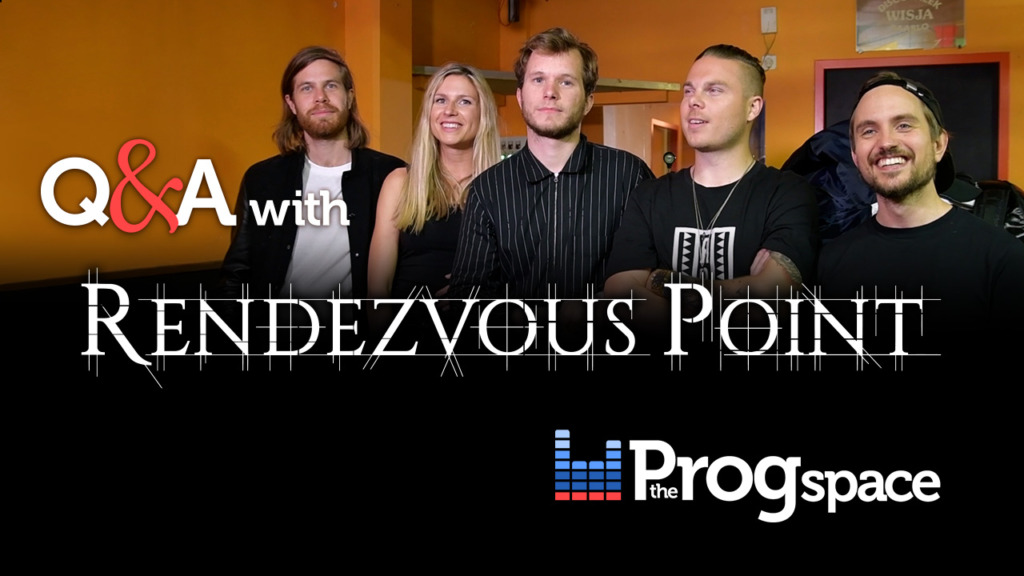 The Progspace presents: Q&A with RENDEZVOUS POINT
Rapidly gaining acclaimed status as one of the reference bands in the so-called "modern Prog Metal", delivering a fierce and hard-hitting energy bomb in the realm of progressive metal. The highly educated and skilled musicians are able to push the boundaries within the genre, creating a larger than life sounding experience for the listener as well as for themselves. The Norwegian young band was one of the highlights at ProgPower Europe 2019.
The Progspace had a fun chat with the band fresh off from the stage at PROGPOWER EUROPE 2019 in Baarlo, The Netherlands. Watch the full Q&A with Rendezvous Point right here!
(click here if the video doesn't load)
Rendezvous Point are:
Gunn-Hilde Erstad on bass
Petter Hallaråker on guitar
Geirmund Hansen on vocals
Nicolay Tangen Svennæs on keyboards (Ihsahn, Bernhoft, Emilie Nicolas)
Baard Kolstad on drums (Leprous)
Follow Rendezvous Point here:
https://www.facebook.com/RendezvousPointOfficial/
https://www.instagram.com/rendezvouspoint/
Subscribe to Rendezvous Point YouTube Channel here:
https://www.youtube.com/channel/UCD1MjAjlKcHhBXE2mLct6UQ
Buy Rendezvous Point music here:
https://rendezvouspoint.bandcamp.com/
Buy Rendezvous Point Merch here:
https://www.omerch.com/shop/rendezvous-point
Check all our interviews from ProgPower Europe 2019 right here!