Rise & Shine Vol. 3: 2021 for one last time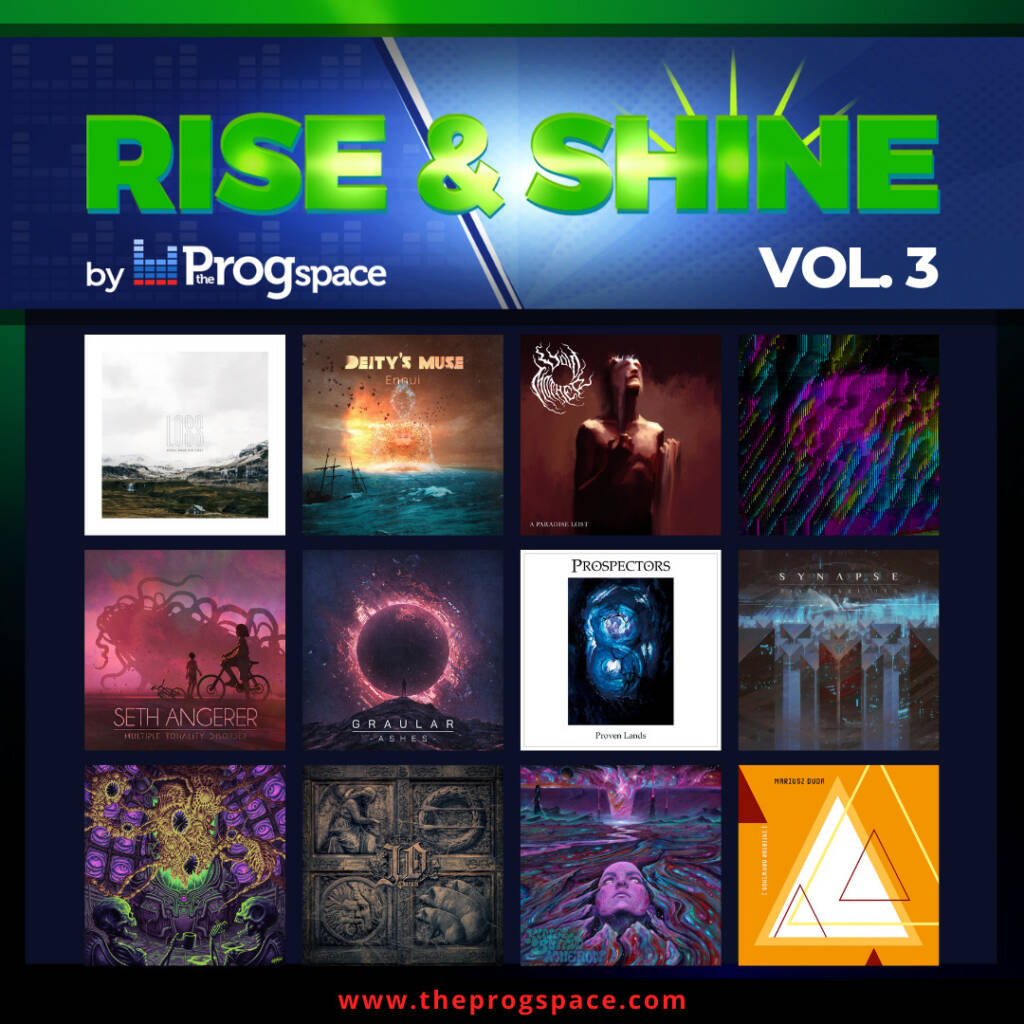 Rise & Shine Vol. 3 takes a look back to 2021 for one last time! Releases by Devil Sold His Soul, Deity's Muse, Void Mother, NavelGaze, Seth Angerer, Graular, Prospectors, Synapse, Thank You Scientist, JD, King Buffalo & Mariusz Duda are still worth checking out!
Devil Sold His Soul – Loss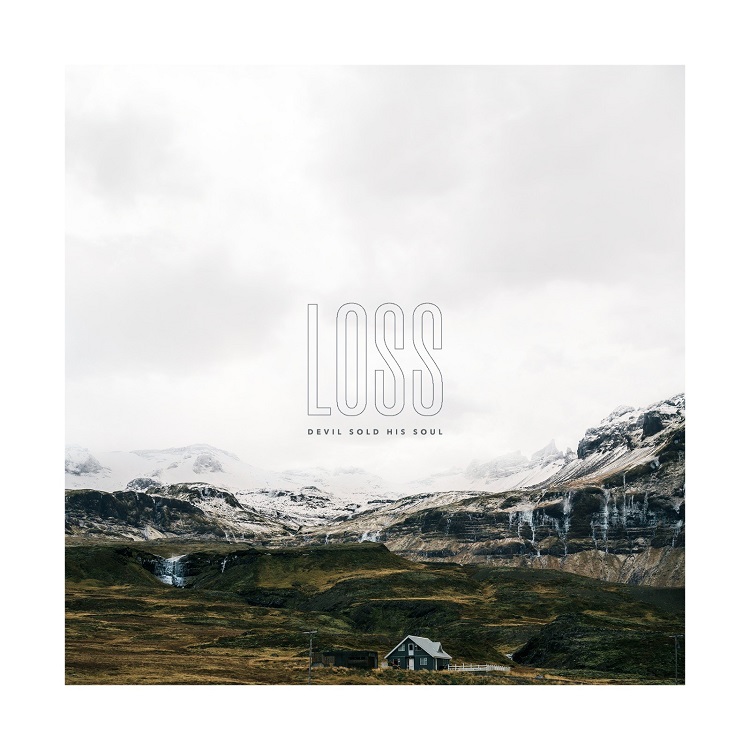 Putting bands into boxes can be challenging sometimes. Take Devil Sold His Soul for example: described on Wikipedia as 'ambient influenced' post-hardcore, the band is also often labeled as metalcore, post-metal, post-rock or screamo. Luckily, labels are meaningless when the music is good and that is definitely true for "Loss", Devil Sold His Soul's fourth studio album. The band has been on a long hiatus since their 2014 EP "Belong ╪ Betray", so it's natural for "Loss" to bring some changes. Most notable is the return of original vocalist Ed Gibbs, while his replacement Paul Green is also still in the band.
What does this mean for the sound of the band? "Loss" takes a heavy-handed approach dealing with personal losses that the band members have suffered over the last couple of years. On the other hand, the album is also very atmospheric, allowing the listener to drift away and dive deep into the beautiful melodies provided without sinking into a major depression. And then there are the vocals. While Ed's emo vocals are clearly not for everyone, Paul's more soulful pipes do manage to impress. However, best of all is the screaming: both gentlemen have worked their extreme vocals to perfection and manage to deliver tons of emotion. It's hard to find such tremendous quality in extreme vocals, but Devil Sold His Soul delivers a heart-wrenching performance here with 'Signal Fire' as ultimate proof of their ability.
While normally our readers would steer clear of post-hardcore, I do recommend you give Devil Sold His Soul a try, especially if you're into bands like Envy, Mono or even Alcest. "Loss" is one of my favourite albums of the year and without a doubt the biggest surprise. Lykle
Deity's Muse - Ennui EP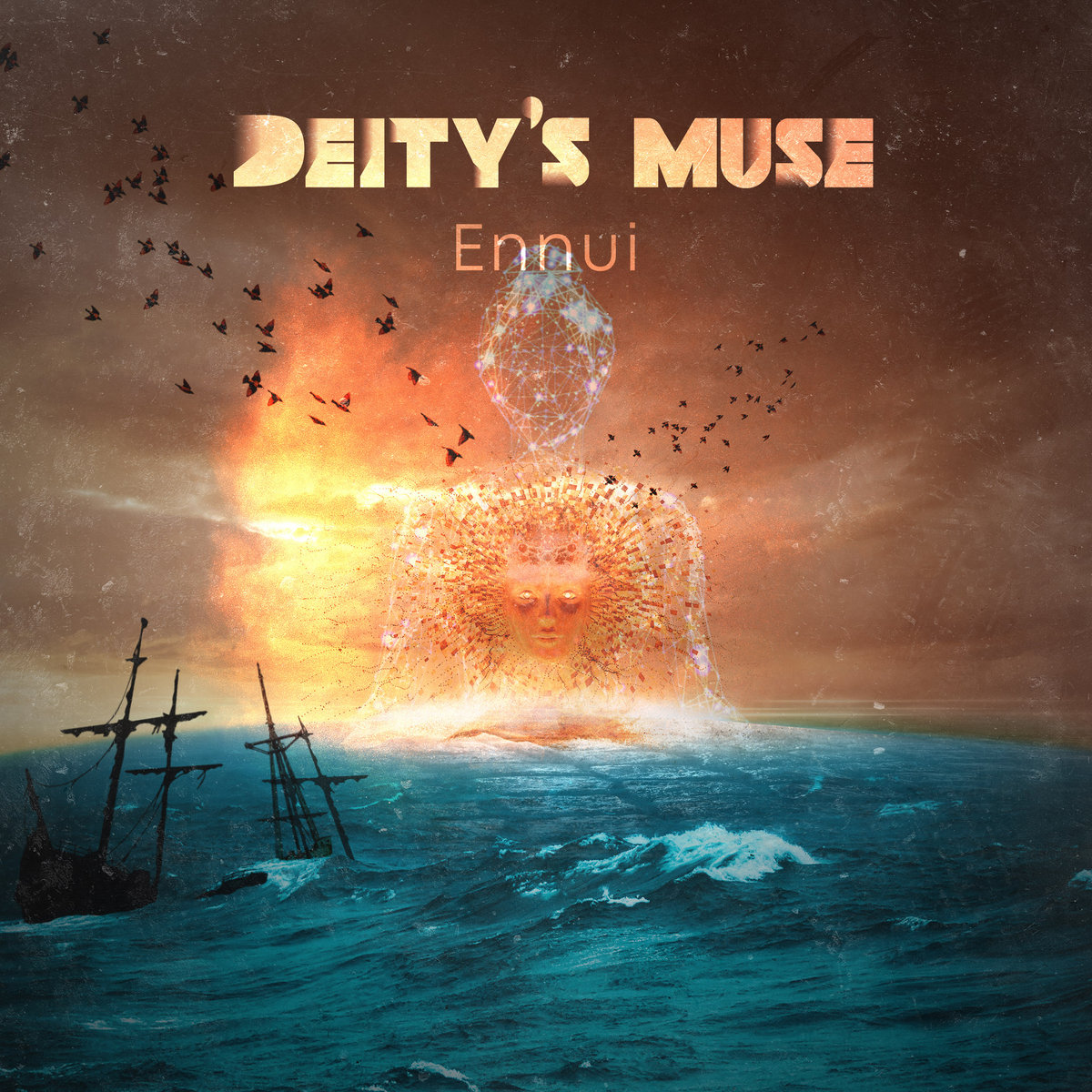 Truth be told, when I got a message from Deity's Muse about their latest EP "Ennui" after it had dropped last October, I got a fully fledged Mandela Effect moment, as I was convinced to remember it already being out since the spring or even the previous year. Checking out their Bandcamp page quickly solved the mystery though, as they had released the lead single 'Erra' in 2020 with a very similar looking cover artwork already. The middle part of a planned trilogy of EPs (started with 2019s "Lungs Full"), "Ennui" features 4 top notch alternative prog songs, with crushing grooves and anthemic hooks, and the songwriting talents of this South African quartet absolutely shine throughout. The crystal clear, yet powerful production from Dead Letter Circus guitarist Clint Vincent is spot on as well. Bring on part 3 of the trilogy! Dario
Void Mother - A Paradise Lost (Single)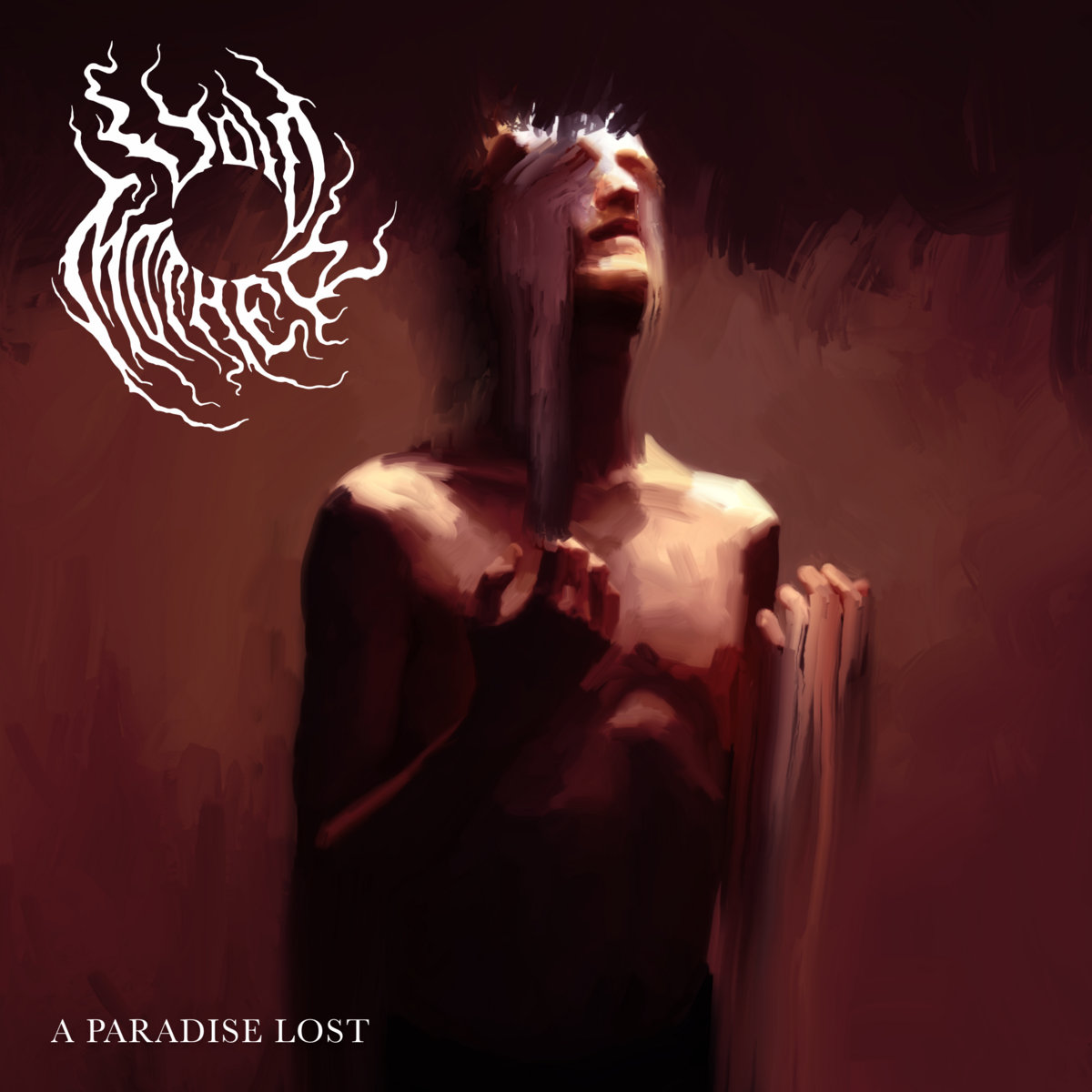 We rarely ever review singles, but "A Paradise Lost" by Void Mother defies any categorization and it is simply a stunning work of art. So an inclusion in this edition of Rise & Shine is more than warranted. It is divided into two parts, with Part 1 being a sort of violin/piano/operatic female vocals led intro that builds up masterfully towards the 'main song', a bona fide extreme prog masterpiece. The world-class 'rhythm section' features Kévin Paradis of Benighted on drums and Arran McSporran (Virvum) on fretless bass is as impressive as the rest of the line-up and Berzan Önen's expressive vocal performance gives the extreme metal backdrop a slight avantgarde touch. A blistering guitar solo by Benjamin Baret of Ne Obliviscaris, a final soaring chorus and a classical string outro – and it's over already. The top notch production by BTBAM-producer Jamie King does its part to help this amazing composition come to life and each performance to shine. So I really hope initiator and mastermind Avintha Fonseka is providing us with more of this insanely awesome stuff very soon! I'm craving it very badly! Dario
Seth Angerer - Multiple Tonality Disorder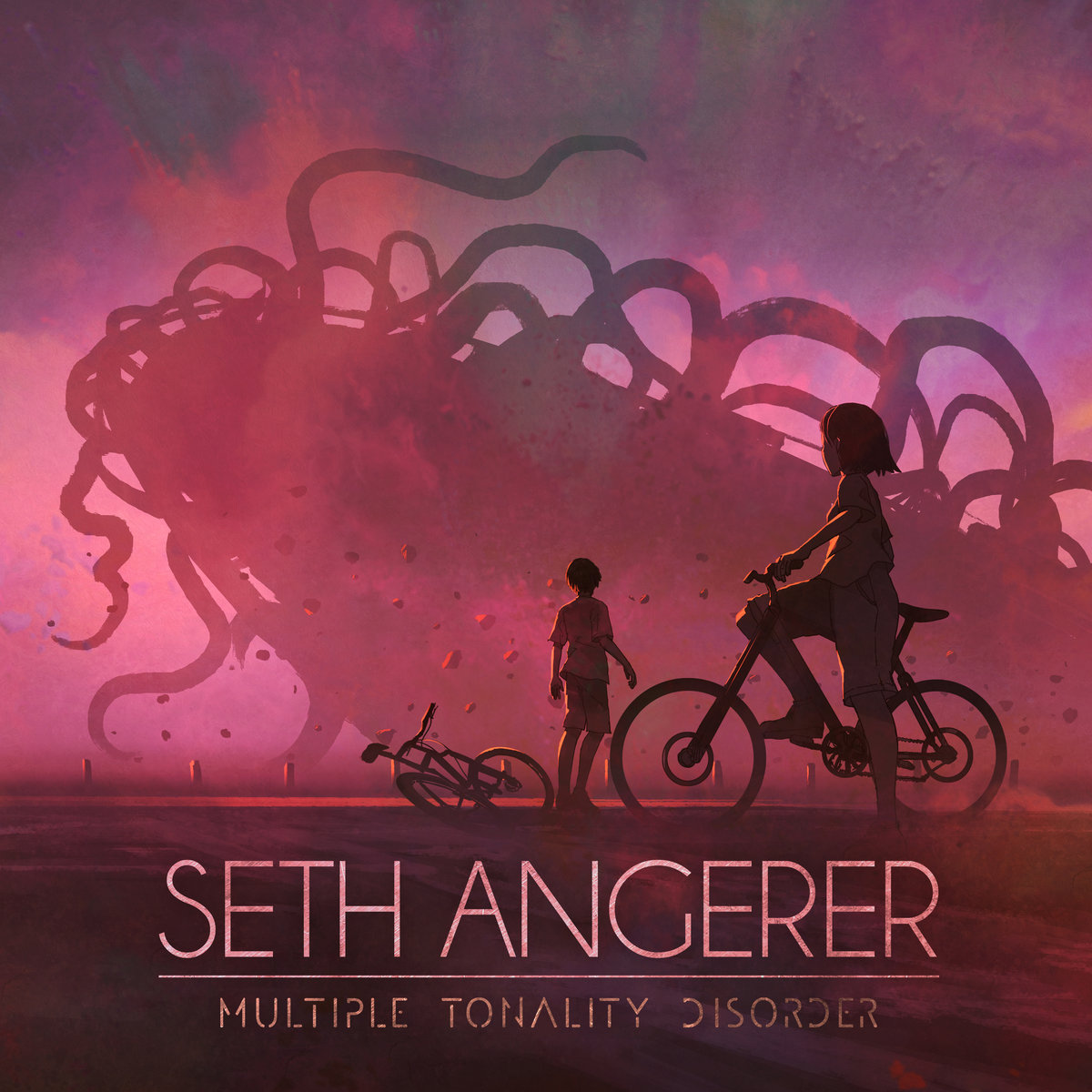 Austrian composer and producer Seth Angerer is mostly known for his 'prog metal symphonies' that combine epic game score like orchestrations with some heavy chugging. "Multiple Tonality Disorder" however is a mostly song oriented affair, that also features his impressive bass voice (alongside frequent collaborator Pipi Gogerl in album opener and lead single 'Not Here To Fuck Spiders'). In addition to his epic orchestral usual style, there is a lot of crazy avant-garde stuff going on here on the aptly titled "Multiple Tonality Disorder", swing, funk, whimsical craziness and fun alongside crushingly epic dark riffs. Maybe the closest related releases of 2021 would be the new albums from Diablo Swing Orchestra and 6:33, but Seth definitely pushes the envelope a lot further in several aspects compared to these two more well-known bands. It's a crying shame that his genius seems to be largely undiscovered by the community so far and I really hope that will change with his next output. In the meantime, do check out the crazy ride that is "Multiple Tonality Disorder"! It might just become your favorite new discovery if you are into the more crazy and adventurous side of progressive metal. Dario
Graular - Ashes EP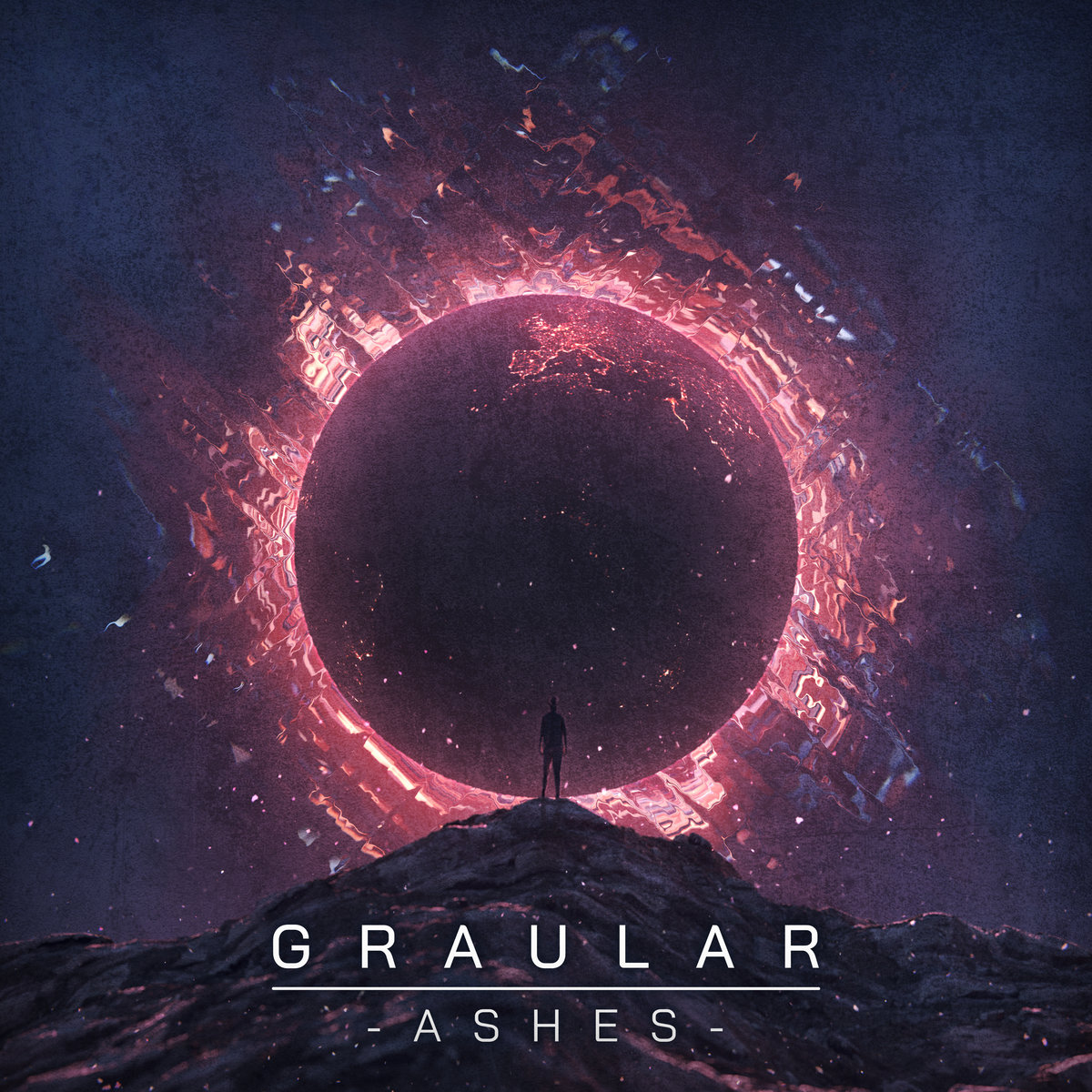 Is there such a thing as Norwegian Progressive Metal yet? If not, I would like to officially coin that term now. Spearheaded by the success of poster boys Leprous, the prog scene in Norway has been absolutely thriving lately with amazing bands like Rendezvous Point, Maraton and Arkentype. Graular is a new name from that very scene and they released their debut EP "Ashes" last November. And a very welcome addition to that list they are indeed. Their sound is just as energetic and emotional as the sound of their peers. And especially in the second half of the EP, the vocals sound eerily close in timbre to Maraton and 22 frontman Fredrik Bergersen Klemp, yet the music is somewhat less hectic and fast, which provides an ideal backdrop for the melodies to shine sublime. Graular have been picked up by Wormholedeath Records recently, and I'm really looking forward to their debut album. Absolutely beautiful stuff! Check it out! Dario
Prospectors - Proven Lands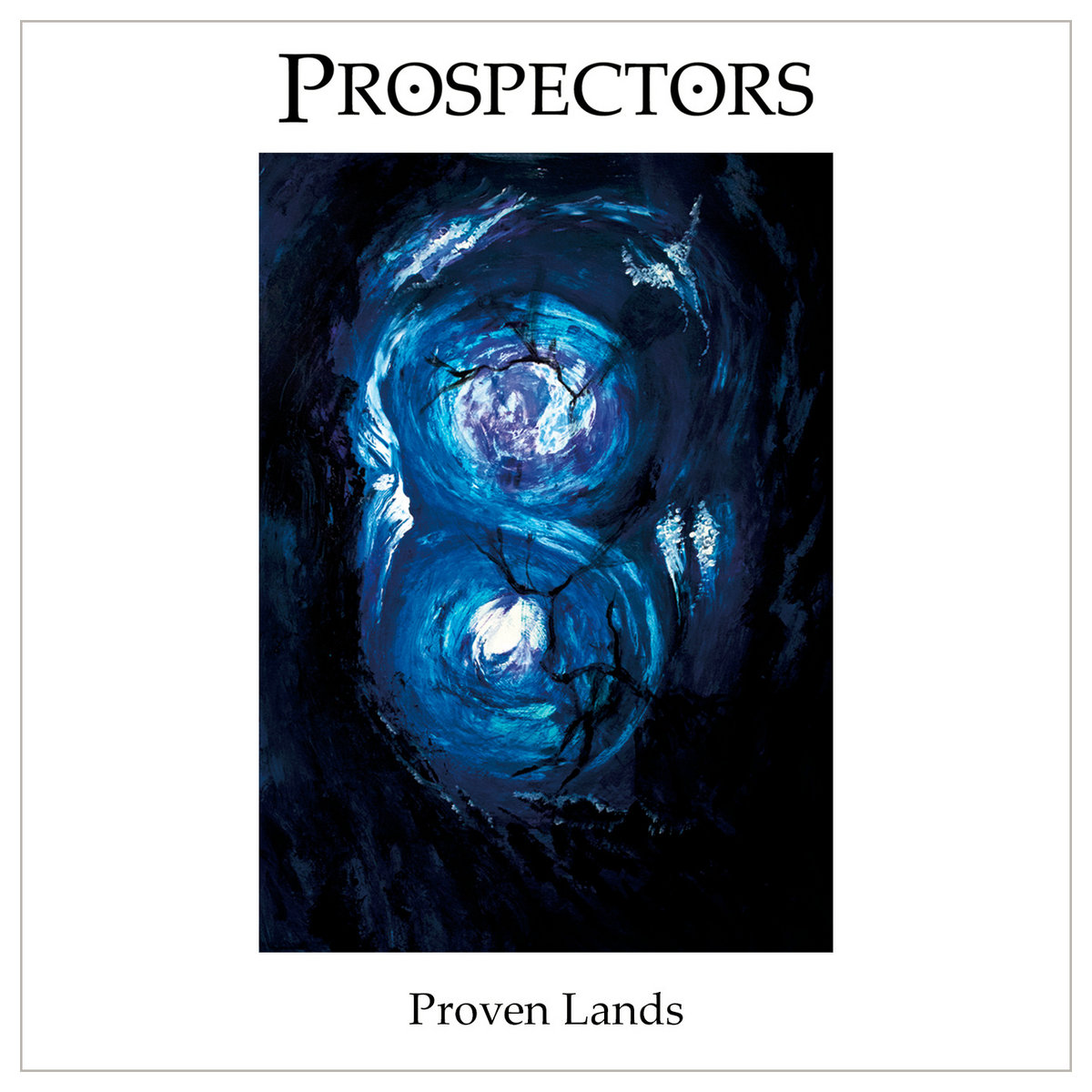 In a world where at least 90% of the new music sounds so polished that most of it is running the risk of getting completely sterile, any new release that dares to sound raw and dirty will instantly stand out for its sound and probably also limit potential listeners as (heavy) music fans nowadays seem so accustomed to a polished production, that anything that doesn't cater to these hearing habits might sound too abrasive or even amateurish to their ears. Longstanding canadian legends Voivod would be one example of a band who managed to preserve their raw and gritty sound and dutch newcomers Prospectors take that approach a bit further even on their debut release "Proven Lands". The duo is consisting of Matthias Ruijgrok on bass and synths with Michiel van der Werff on guitars and they enlisted the drumming talents of former God Dethroned and current Pestilence member Michiel van der Plicht for this first musical sign of life. The mastering was handled by none other than Behold the Arctopus / Dysrhythmia / Gorguts / Krallice underground legend Colin Marston, and fans of all those bands mentioned should definitely risk an ear to "Proven Lands". Dario
Synapse - Singularities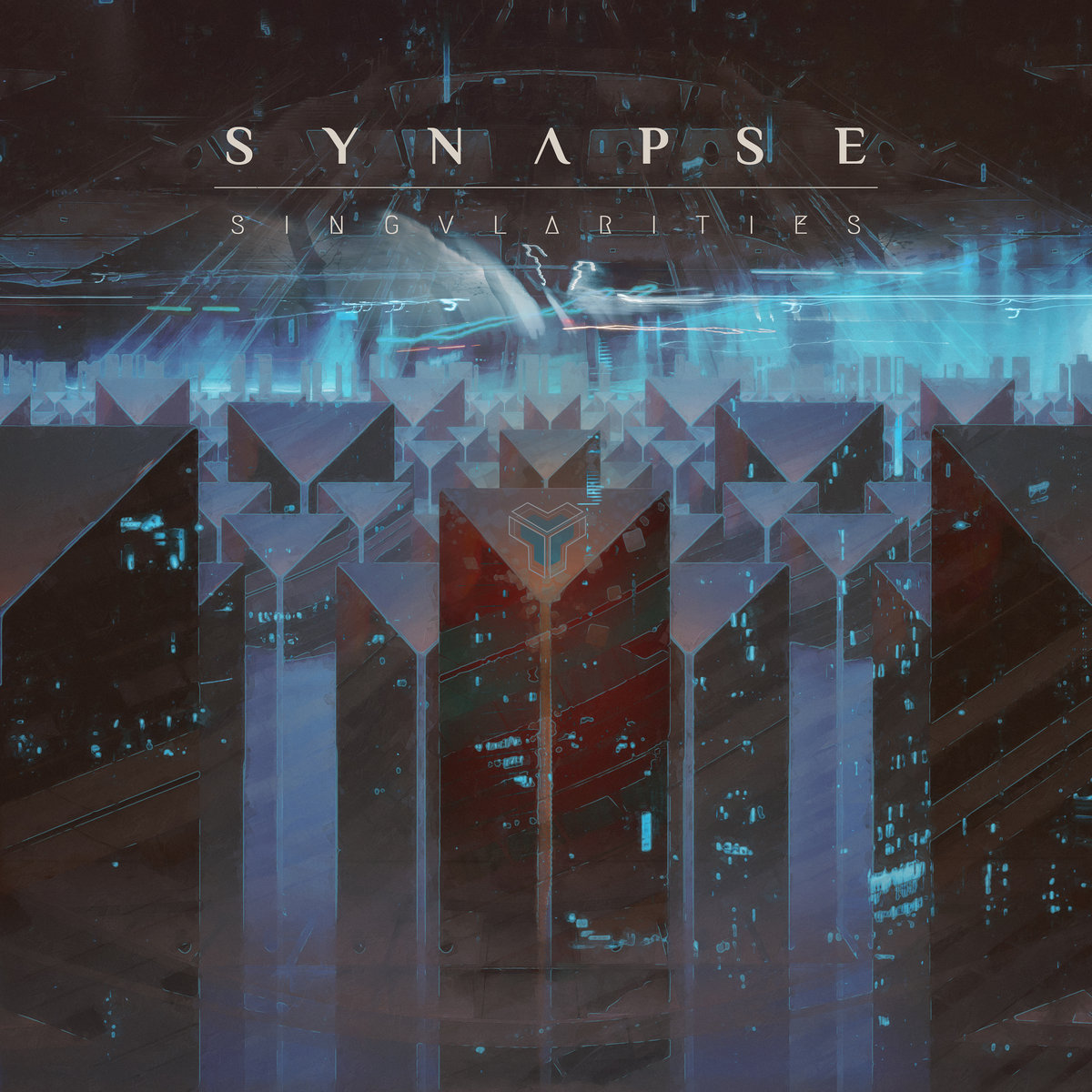 French alternative heavy prog rock/metal gang Synapse released their debut full length album "Singularities" last November and while they still seem to be searching for their very own identity a bit here and there, they are already showing a lot of promise and skill with the occasional hint at uniqueness. In terms of heaviness they are sitting comfortably on that sweet spot in between metal and heavy rock. The vocals are pre-dominantly clean in nature, but the intensity is ramped up to screams and gang shouts where appropriate. 00's Dream Theater or also some Muse come to mind as comparison points, but what really stands out is Sacha Le Roy's (fretless) bass, especially when they are going into more jazzy territory (check out the gorgeous bass solo in 'It's Only Cries'), which suits them very well. A flavour they could definitely incorporate more into their sound as far as I'm concerned. Some rather punk-y high energy riffs could also satisfy alternative rock fans, so I do see a broad crossover potential as well. In any case, rounded out by a wonderful string quartet arrangement in the quite delicate album closer 'Human Naiveté', "Singularities" is a debut album well worth checking out. Dario
Thank You Scientist - Plague Accomodations EP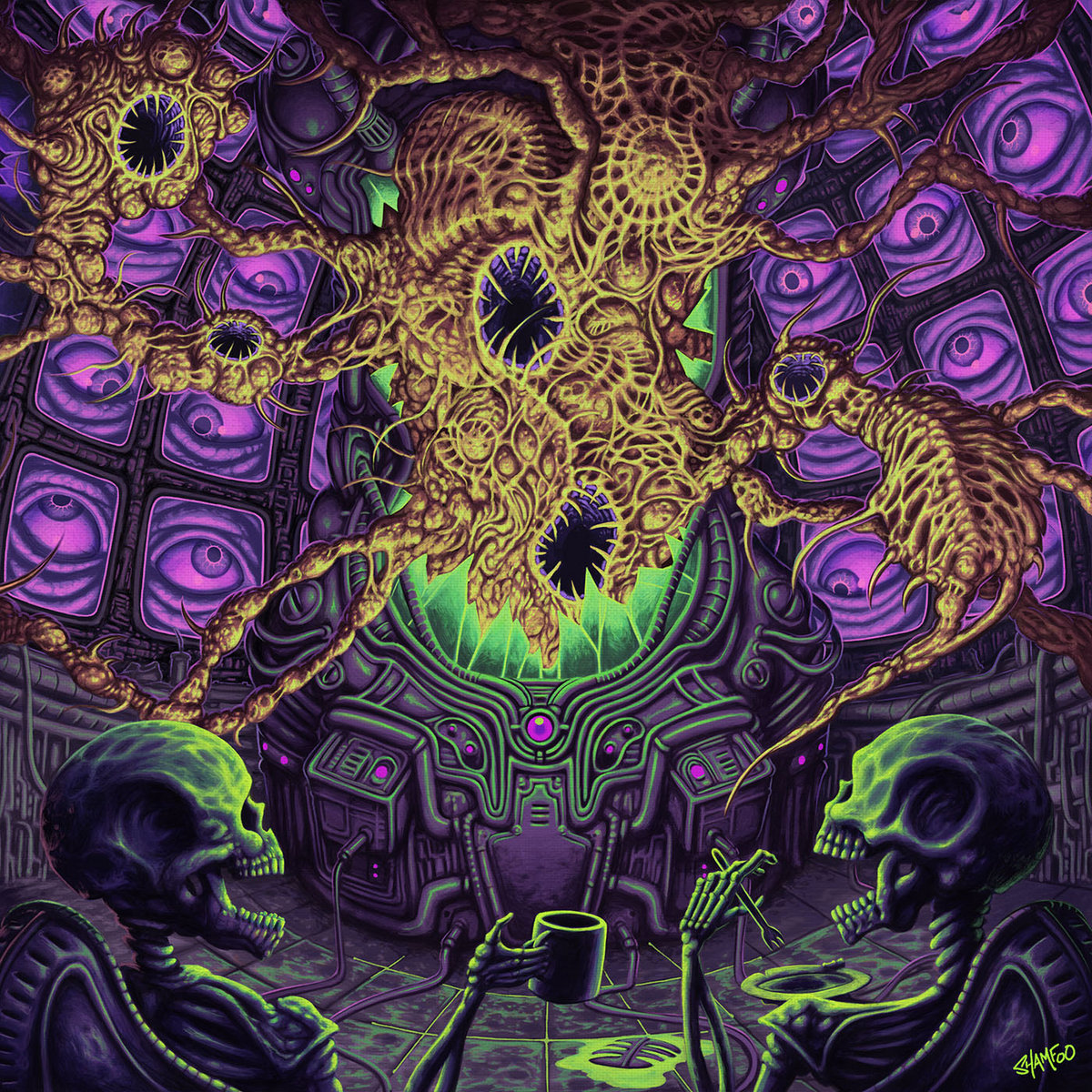 After the massive monster that was 2019s "Terraformer" (clocking in at almost 1 ½ hours), the New Jersey seven piece Thank You Scientist resorts to a shorter EP length on their newest release "Plague Accomodations". But the massive reduction of runtime obviously doesn't equal reduction of the musical quality at hand. The short intro-like 'Gigglebutton' reminds me of Panzerballett with its jazz metal vibes, the hard break into the smooth jazz of 'Creature Comfort' couldn't be more hilarious. 'Soul Diver' features a stunning shreddy violin solo by Ben Karas and on the closing title track you will find more of those brass layers (full time band members on trumpet and trombone plus guests on trombone and bass trombone) and Salvatore Marrano's signature vocals that always remind me a bit of Coheed & Cambria's Claudio Sanchez, but with TYS' instrumentals being far more wild and crazy obviously, this is always a great match. This high energy madness is still quite singular in the scene, so new material from Thank You Scientist is always welcome. Dario
JD - Charam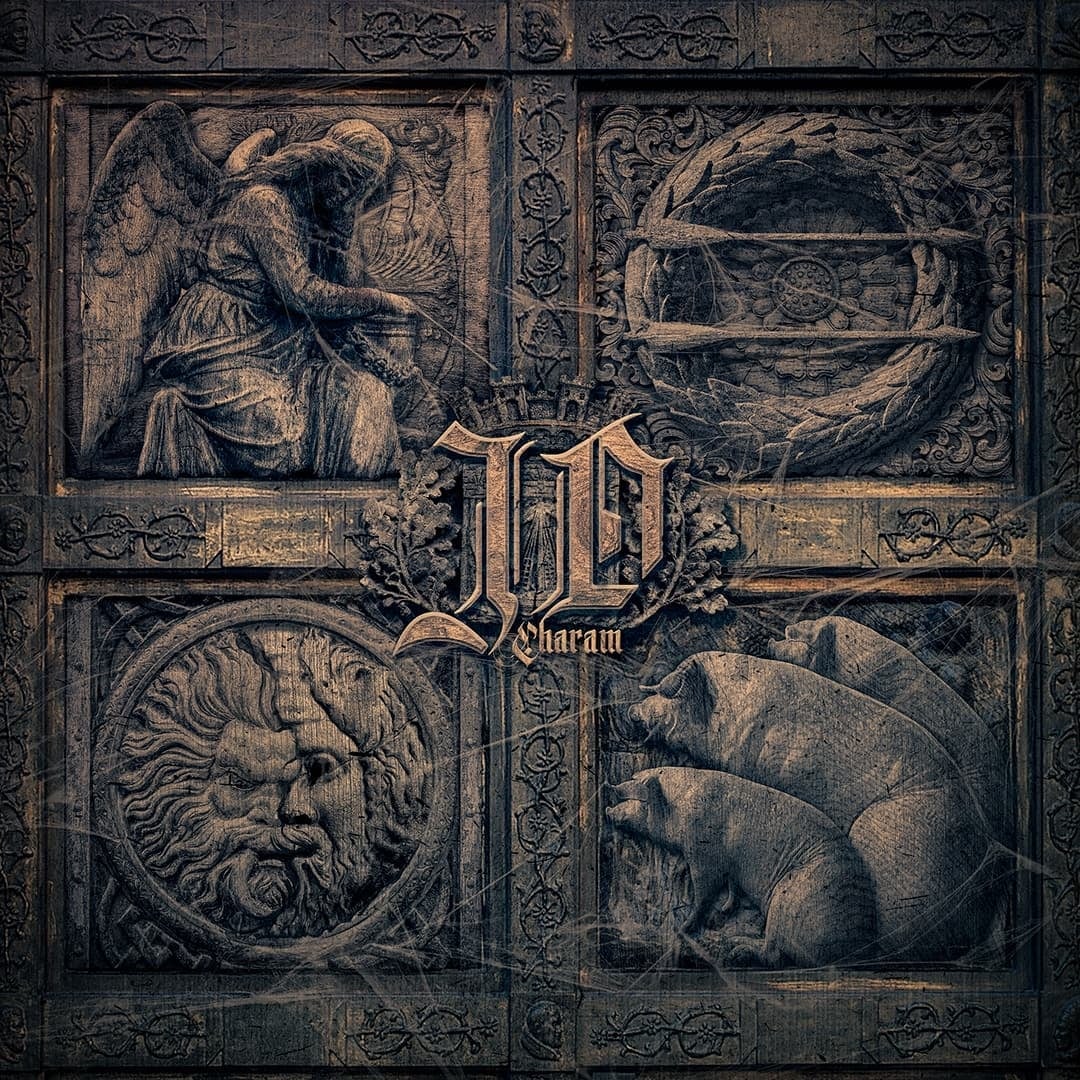 Fancy a little (mostly) acoustic EP to catch your breath between the heavy metallic onslaught all around with most of our recommendations in this installment of our Rise & Shine series? Munich based singer/songwriter Jakub "JD" Dwornicki got you covered with 5 diverse songs on his latest solo EP "Charam". Being active musically with his JD Power Trio and stepping in as guest guitarist of Munich proggers of Deafening Opera on various occasions (or also opening for them with just his guitar/vocals solo act) in the last years, this new EP shows a more stripped down version of his musical universe, drawing influences from 90's grunge and alternative rock. Focusing on his powerful voice, "Charam" showcases JD's skills as musician, songwriter and storyteller and is recommended for fans of honest, handmade music.  Dario
King Buffalo - Acheron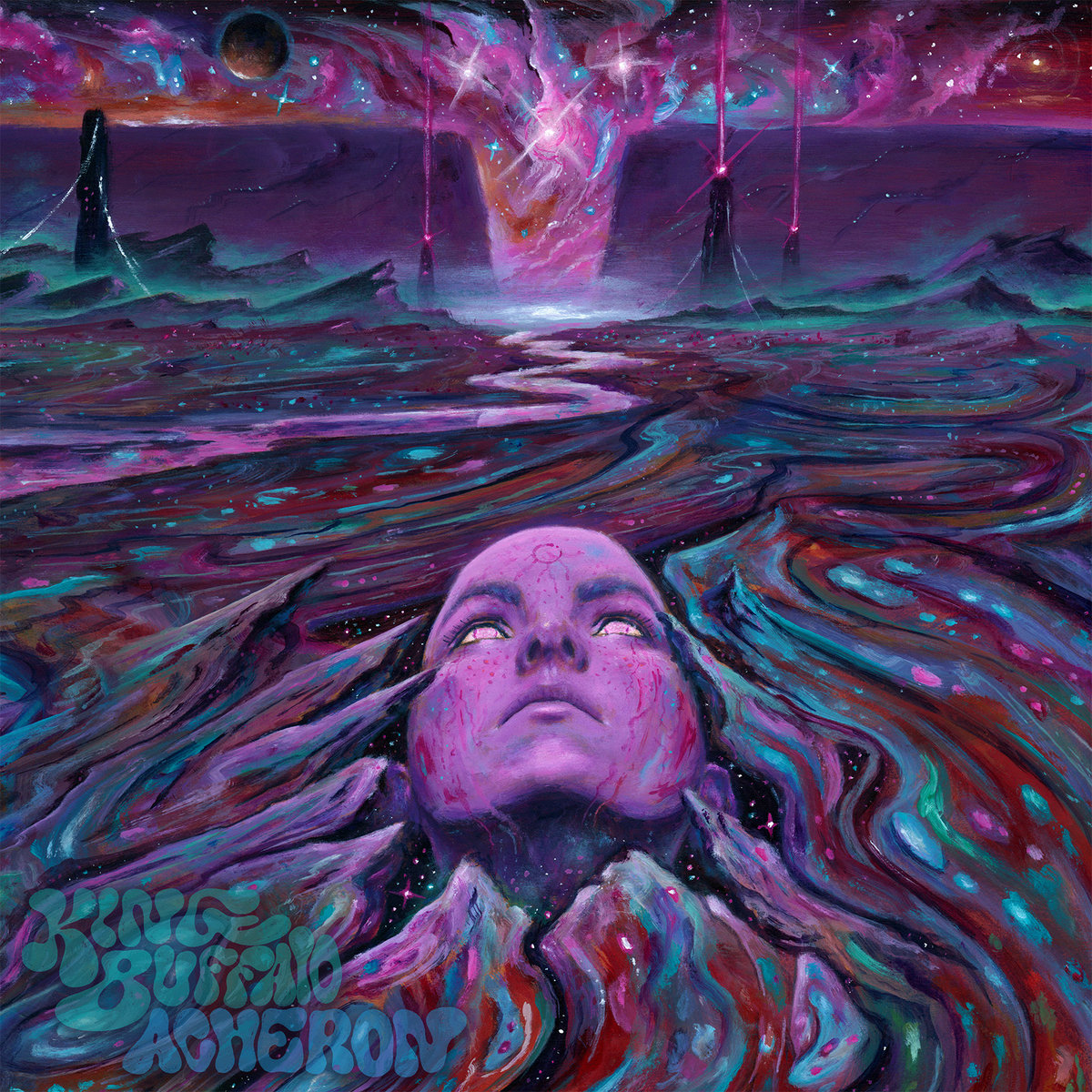 Ever since the pandemic started, artists have been having a difficult time. Caught between lockdowns and cancelled shows, many have been unable to play live, losing a substantial amount of income from their music. On a more positive note, no matter how dire the circumstances, the situation has also freed up a lot of time. As a result, 2021 was an amazing year for studio albums with many artists pouring all their creativity into new music. One of those artists is King Buffalo.
After a steady stream of releases since 2016, the trio of vocalist/guitarist Sean McVay, bassist Dan Reynolds, and drummer Scott Donaldson decided to raise the bar for their most ambitious project so far: recording three albums in one year. The trilogy started in June with the highly acclaimed "The Burden of Restlessness", which gives way to the hopeless and despair coming from isolation. While King Buffalo's psychedelic rock is usually rather dreamy, this album was stripped to its very core, setting a bleak scenery without a glimmer of hope. An atypical album for the band, but also a quality release with just enough familiarity to still sound like King Buffalo.
In December, it was time for the second part of the trilogy, called "Acheron". This one is more in line with what we know from the hard-working desert rockers: four long psychedelic epics in 40 minutes with a warmer sound and a more hopeful atmosphere. The album was recorded live in a cave, inspiring the band to some cool jams, creating something magical by stepping out of the comfort zone. Don't expect King Buffalo to drown you in layers of fuzz and heavy psychedelics: these guys have their own subtle ways to get under your skin with a 'less is more' approach. Every riff, lead (whether it's guitar, bass or synth) and vocal line is deliberate, creating a calm atmosphere with build-ups and climaxes not unlike your average post-rock album. Since King Buffalo never disappoints, I can't wait to hear the third part of the trilogy, which should be out in the first half of 2022. However, until then, "Acheron" is more than adequate to still my hunger for some quality psychedelic rock. Lykle
Mariusz Duda - Interior Drawings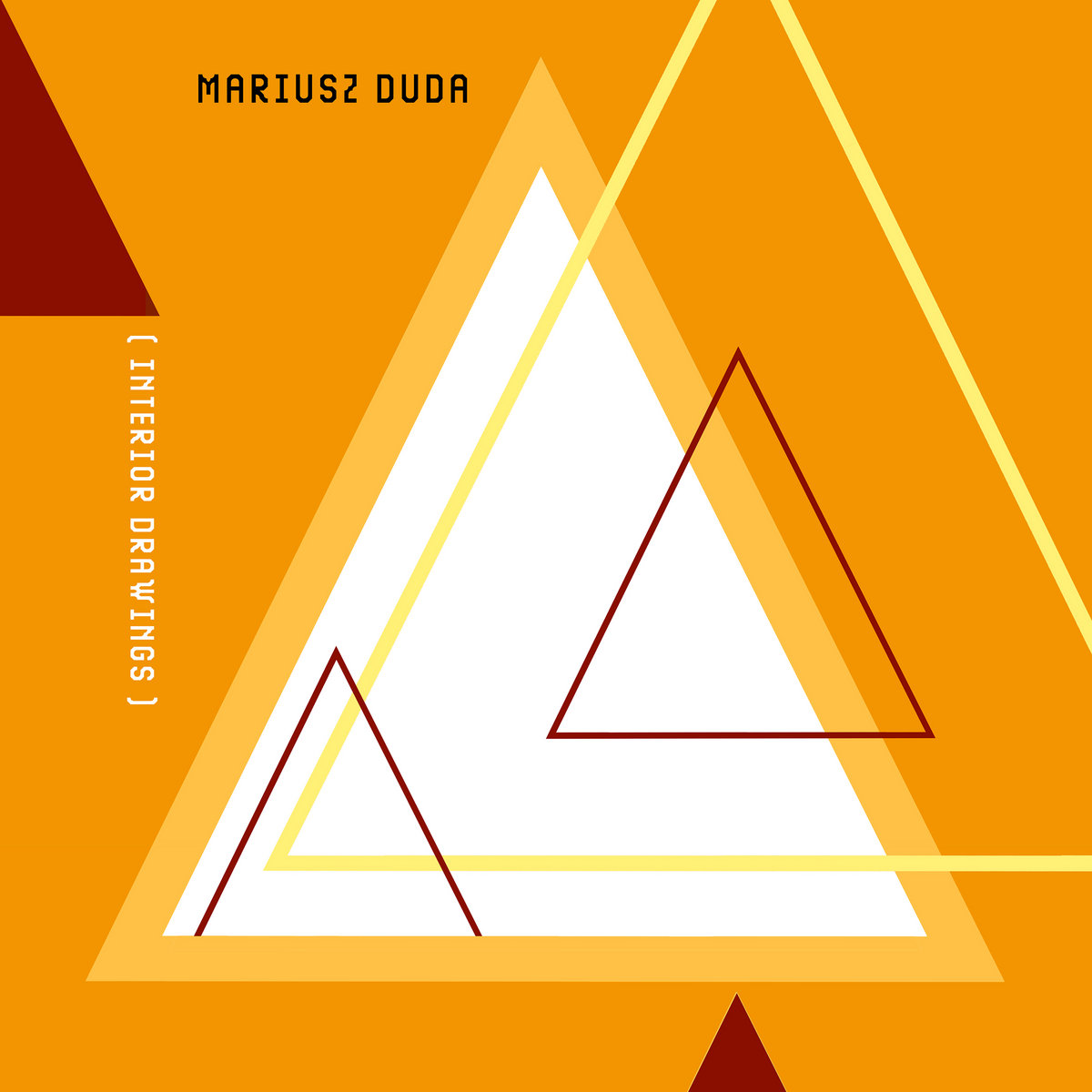 2021 saw the 20th anniversary of Riverside, with an extensive Best of Box, divided into a collection of The Shorts and The Longs (as prog bands tend to do), a proper(ly amazing) full length debut album from Riverside keyboard maestro Michał Łapaj and also the completion of Riverside frontman and bassist/vocalist and Lunatic Soul mastermind Mariusz Duda's Lockdown Trilogy. What he started with "Lockdown Spaces" in 2020 and continued with "Claustrophobic Universe" in April 2021, he brought to a close with "Interior Drawings" in December. While electronic pioneers like Tangerine Dream were also a huge influence on Michał Łapaj's "Are You There", that's pretty much where the similarities end. Where Michał  explored the sounds of his vast analogue synthesizer collection (at least in the second half of his album), most of Mariusz's lockdown songs are sketches and exercises in production and sound design rather than actual songs. You will hear noises like knocking on wood ('Knock Lock'), chalk drawing, paper being scrunched up and cut, or his breathing (as heard before in his main musical outlets) arranged rhythmically to form a hypnotic, yet soothingly calm and chill pattern. Minimal synth flourishings on top of it, and there you have it: three neat little albums that work as pleasant background music just as well as for meditation or musical/production analysis. Intriguing stuff, that's both cool and chill, but also experimental and inventive. Dario