Rise & Shine Vol. 2: Dark Metal Overview 2021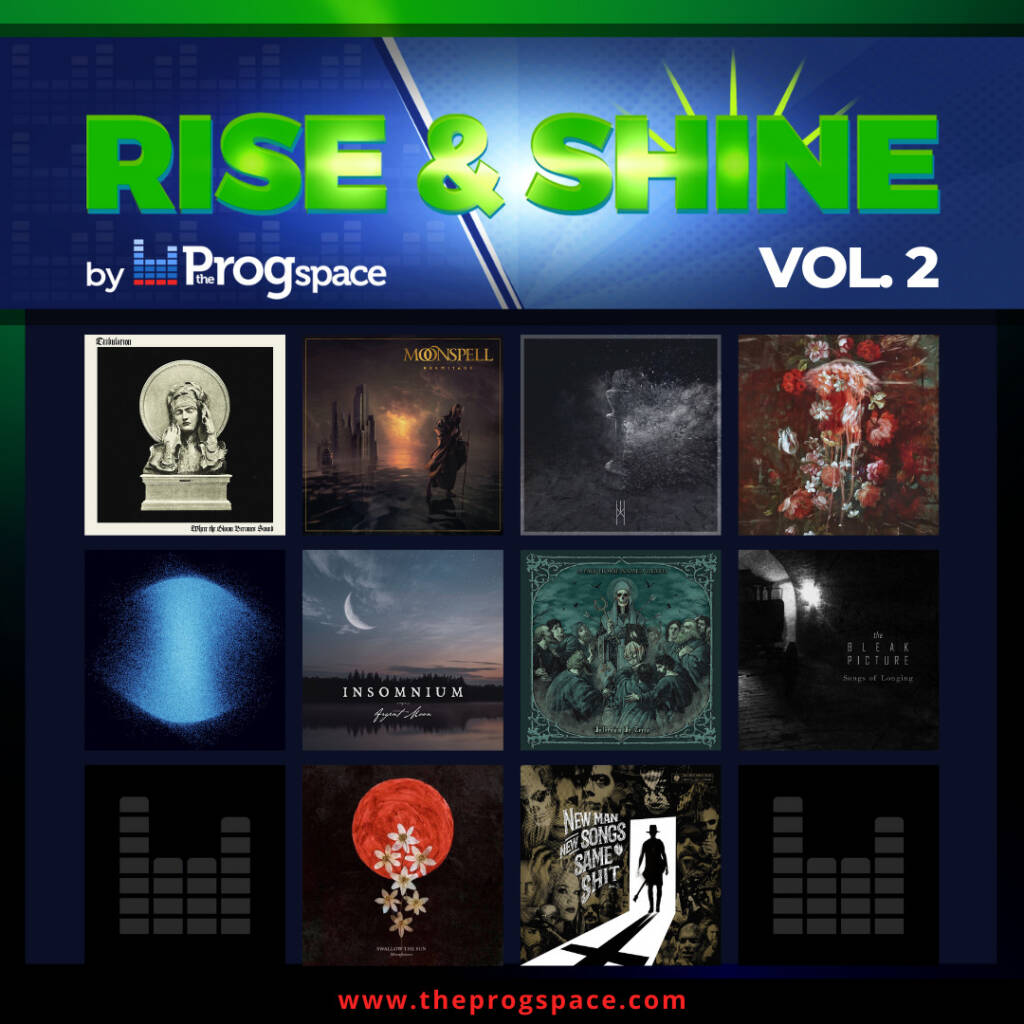 When the days grow shorter, the weather gets colder and the pandemic hits another winter, there is nothing like the warm, fuzzy feeling of dark and gloomy sounds to get you through the season. Since 2021 has been a year with plenty of amazing album releases, it's not always easy to keep track of everything, so we have put together a list of some of the more interesting 'dark' rock and metal.
This is by no means an exhaustive overview and we most certainly have missed some gems, but we do hope you find some inspiration here. Enjoy!
Tribulation – Where the Gloom Becomes Sound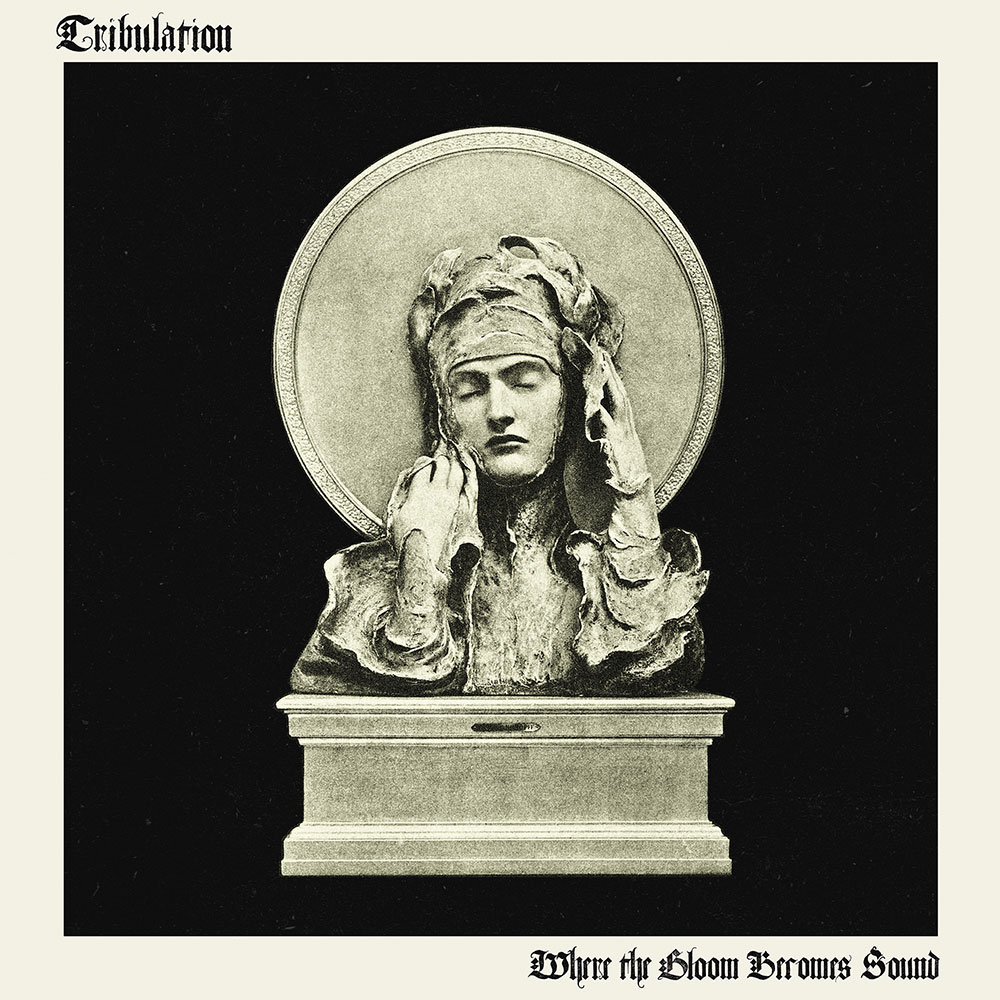 In January, Swedish gloom rockers Tribulation brought us a tasty treat with "Where the Gloom Becomes Sound". After a string of solid albums, gradually evolving from death & thrash metal to a more gothic sound, this is the first one that really hits the mark with me. The songwriting is extremely catchy and songs like 'Leviathans' and 'Elementals' are earworms that are impossible to get out of your head with their catchy hooks and melodies. Great stuff to growl along to! Tribulation's blend of melodic death metal, gothic rock and NWOBHM works out really well here, like Dark Tranquillity and The Cult making sweet love to each other. This album also marks the departure of long-time guitarist Jonathan Hultén and he is certainly leaving on a high note.
Moonspell - Hermitage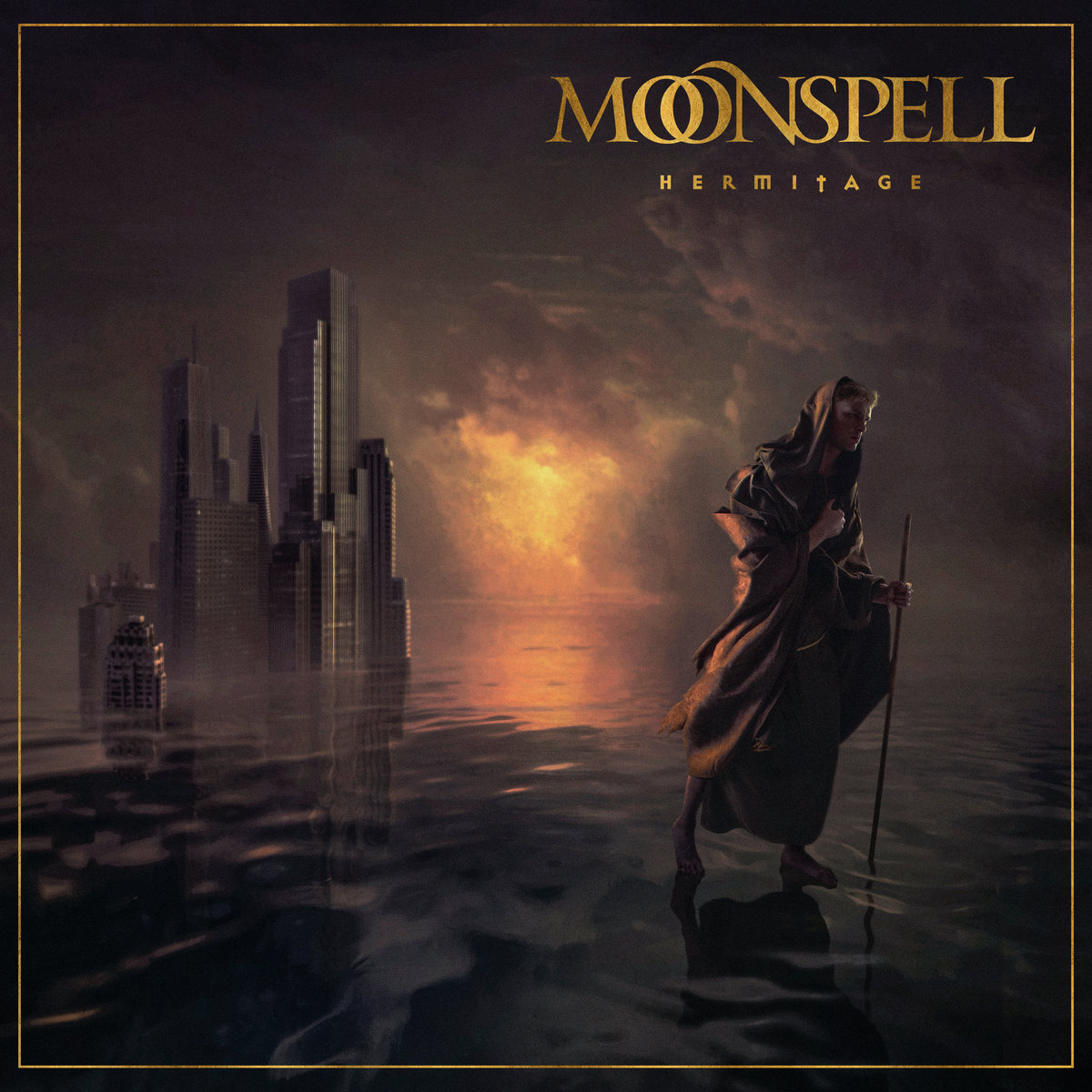 In February, it was time for Moonspell's "Hermitage". After a long career of constant innovation, the Portuguese gothic metal powerhouse is back for its 12th album. As a successor of the symphonic "1755" album, "Hermitage" might come as quite a surprise. Inspired by the pandemic and its lockdowns, it is easily Moonspell's most introspective work, with an important role for vocalist Fernando Ribeiro's philosophical nature. There are clear influences from Pink Floyd here ('All or Nothing'), but the typical Moonspell sound is never far away, so fans don't need to worry. Just don't expect any wolves and vampires here, because "Hermitage" is a serious undertaking. While it is no "Irreligious" or "Night Eternal", the album is a solid choice for those mellow moments in life.
Crown – The End of All Things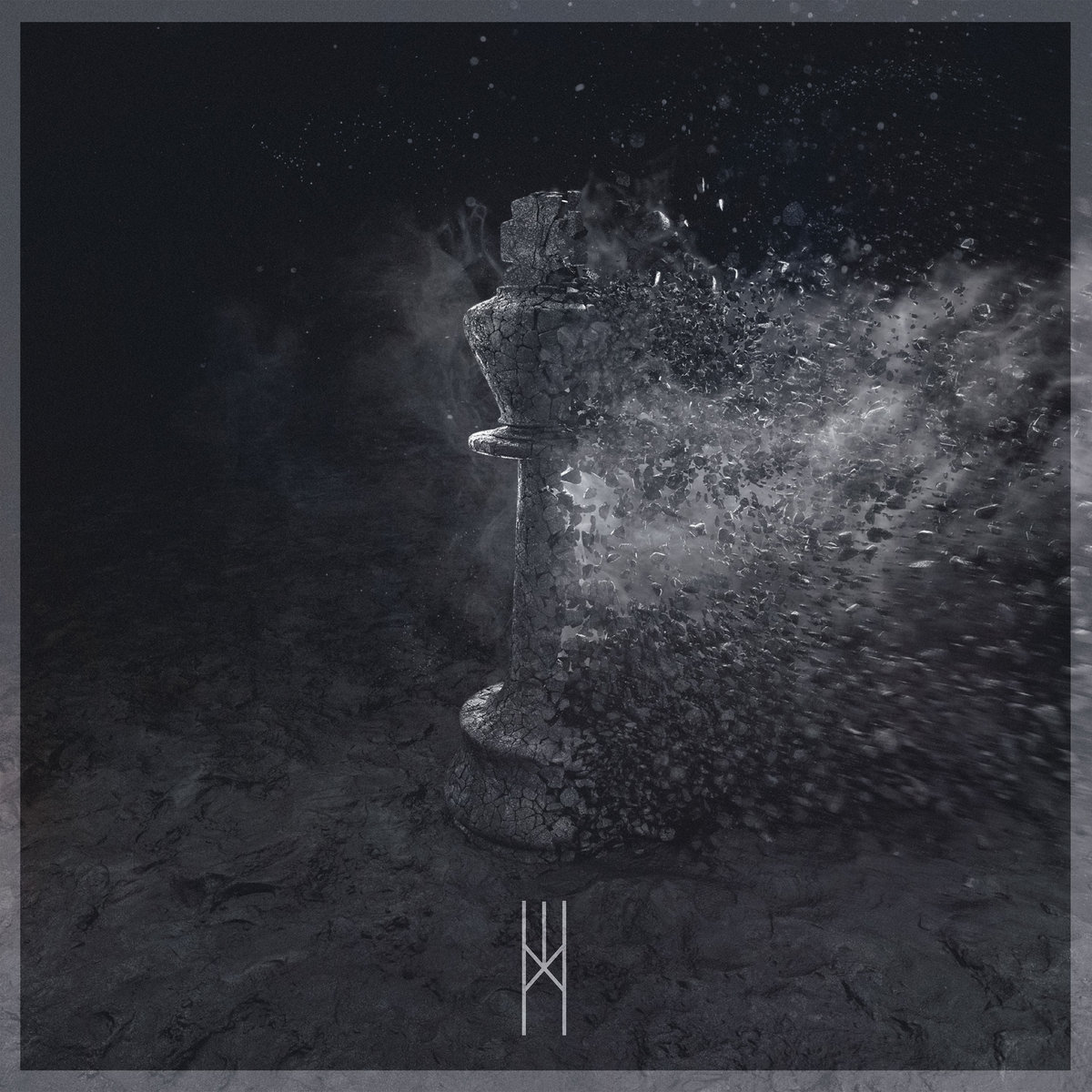 Two guys and a drum machine. That's how French industrial band Crown started and released two full-length albums. Anno 2021, the band has evolved to four guys and no drum machine, pushing for a more organic sound on "The End of All Things". Honestly, I hadn't heard of the band until they presented some new songs on the Roadburn Redux online festival and I was instantly blown away. Taking a more mellow approach compared to their previous works, Crown have crafted a fine blend of synthpop and industrial rock. Think of Depeche Mode jamming with Nine Inch Nails and Front Line Assembly, with rousing rhythms, smooth vocals and effective riff work. Check this out if you're up for something different.
Unreqvited – Beautiful Ghosts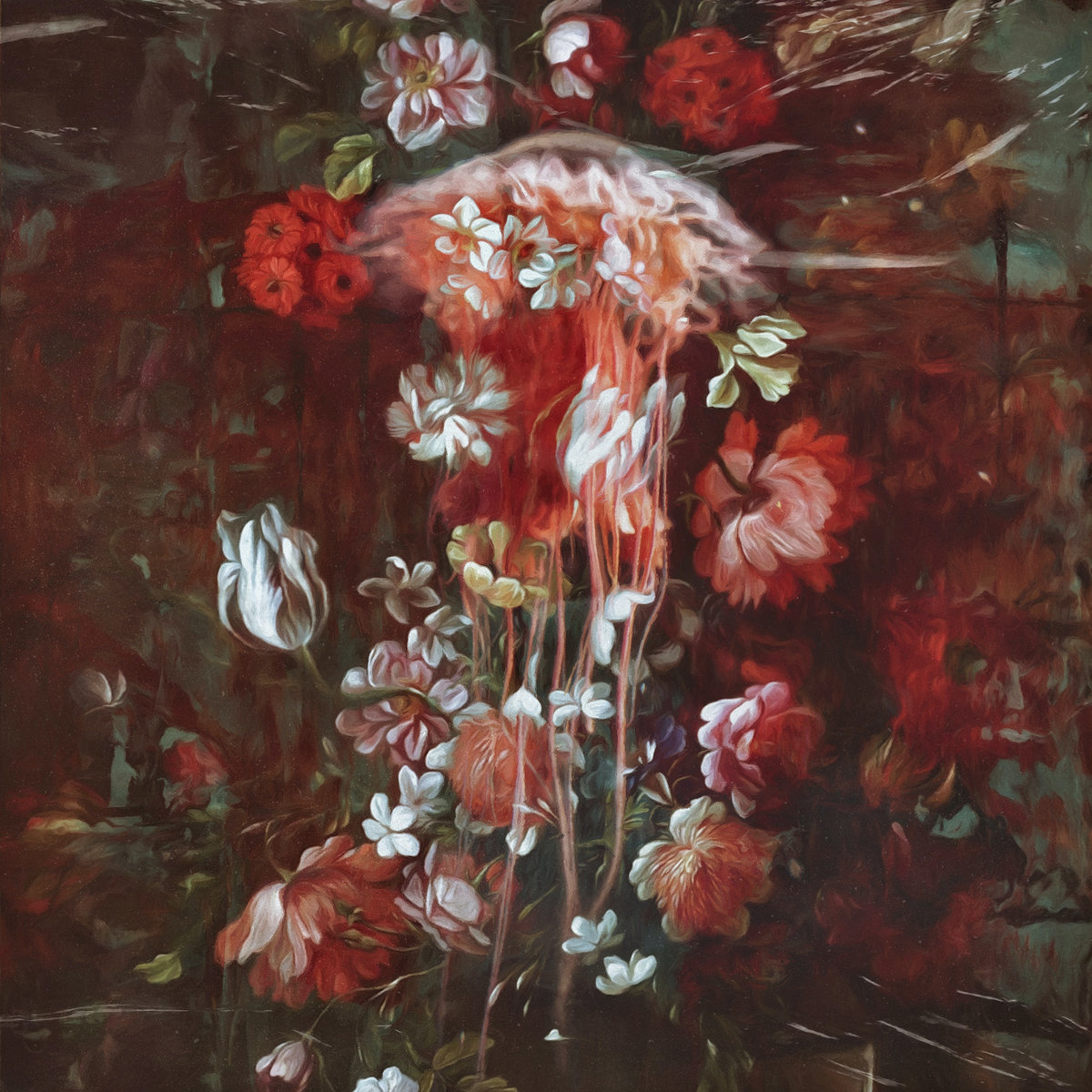 After three European albums, it's Canada's turn with Unreqvited. The solo project of Billy Melsness has been quite productive with six releases in six years, but proves with "Beautiful Ghosts" that quantity and quality can go hand in hand. It's the second release on the legendary Prophecy Productions label, so we know we can expect melancholic music with some originality. And that's exactly what we are getting: "Beautiful Ghosts" treats us to a blend of instrumental blackgaze and post-rock with an emphasis on classical melodies, occasionally reminiscent of Maybeshewill and Violet Cold. There are some occasional black metal screams interwoven in the music, but they are more part of the music itself than an actual vocal performance. It would be pointless to focus on individual songs, because "Beautiful Ghosts" needs to be taken in as a whole to enjoy the melancholic, yet hopeful atmosphere. It is almost impossible to stand out in the overcrowded post-rock genre these days, but Unreqvited manages to do so. If you love instrumental music, give this a chance.
Deafhaven - Infinite Granite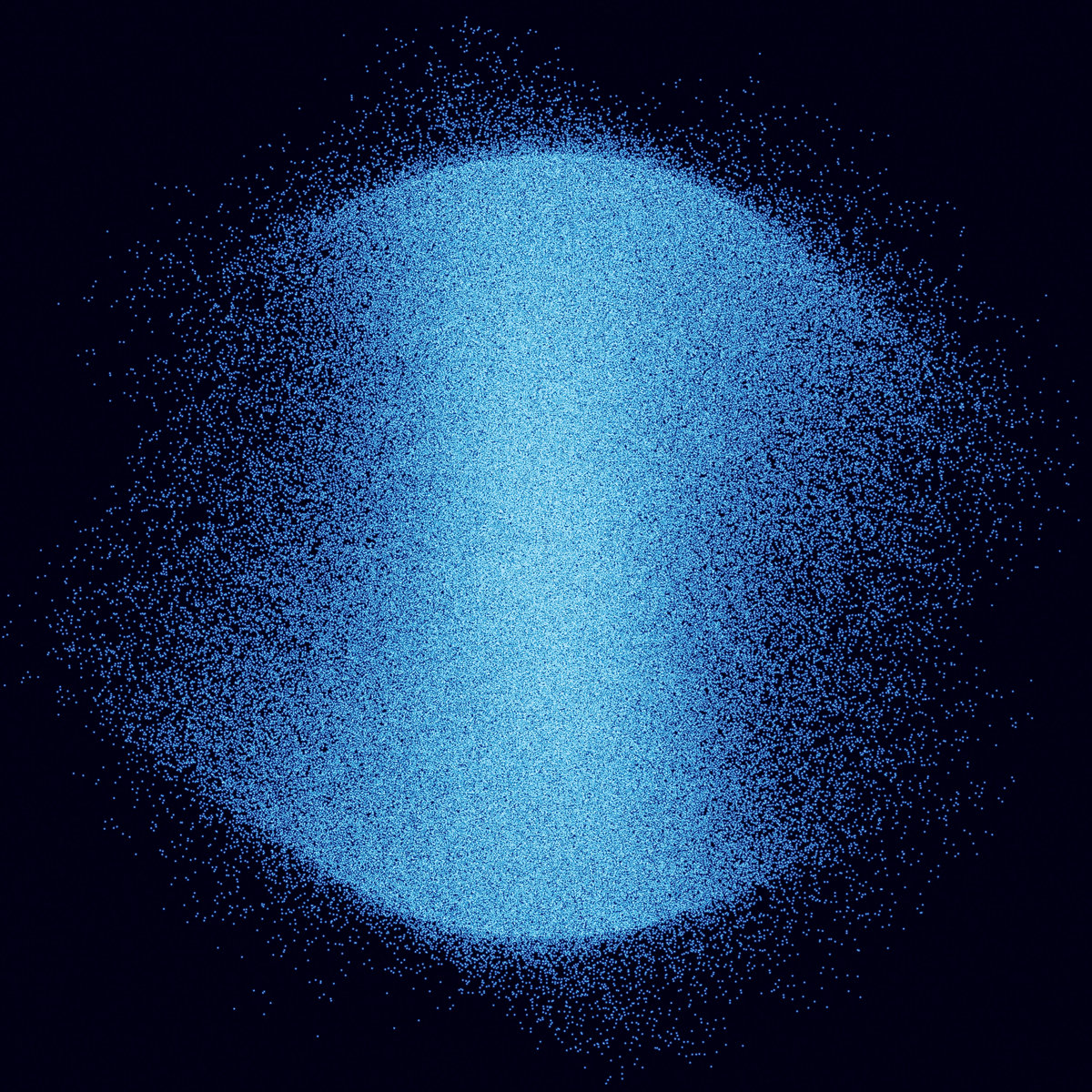 Moving on to the new Deafheaven album, called "Infinite Granite". After bursting into the scene with "Roads to Judah" and especially their phenomenal breakthrough album "Sunbather", the band has been searching for a new direction. The black metal glove was fitting increasingly less and after two albums to mark their transition, "Infinite Granite" sounds like the band found a new comfort zone. Gone are the blast beats and screams, to be replaced by soothing clean vocals and a generally mellow approach. This is high quality shoegaze with meandering guitars, calm melodies and a warm atmosphere. Some might call it mere background music, while others would kick back and warm their hearts to the new sound of Deafheaven. What's it going to be for you?
Insomnium - Argent Moon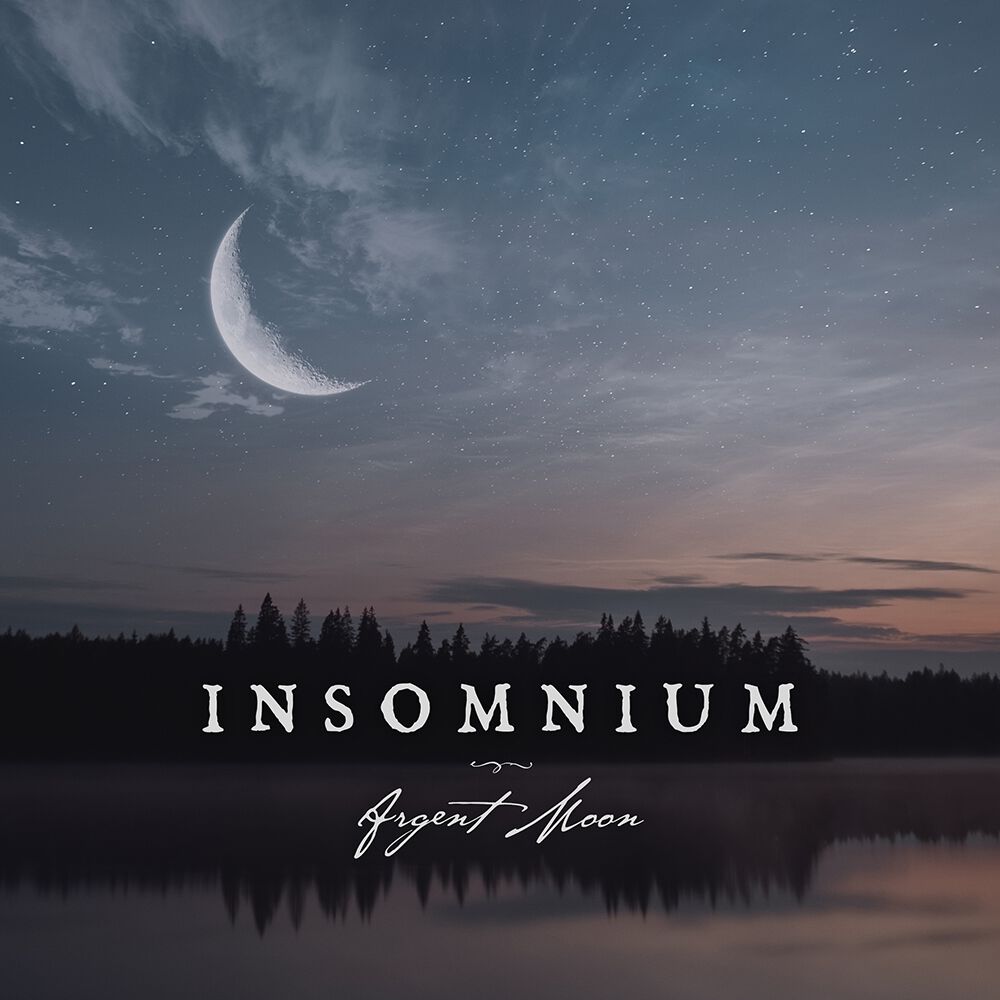 Next on the chopping block: Insomnium's new EP "Argent Moon". After eight full-length albums, including their classic "Shadows of a Dying Sun" and magnum opus "Winter's Gate", the Finnish masters of melodic death metal are finally up for their first EP. Compared to their previous works, "Argent Moon" is showing a different side of the band. The songs on the EP are more melancholic, introspective and atmospheric, reminding me of gothic/doom metal bands like Swallow the Sun and My Dying Bride, while still having the trademark Insomnium sound. Opener 'The Conjurer' sets the stage with a slow rhythm, somber lyrics and a heartbreaking video. The other tracks follow in the same fashion, heavy on emotion and clearly inspired by the dark days of fear and isolation due to the pandemic. In a way, it's good that "Argent Moon" is not a full-length, because it would be hard to digest like that. At its current length, it works out perfectly fine and Insomnium have already promised to make their next full-length a bit less dark and gloomy with more death metal influences again. Until then, enjoy the melancholy.
A Pale Horse Named Death - Infernum in Terra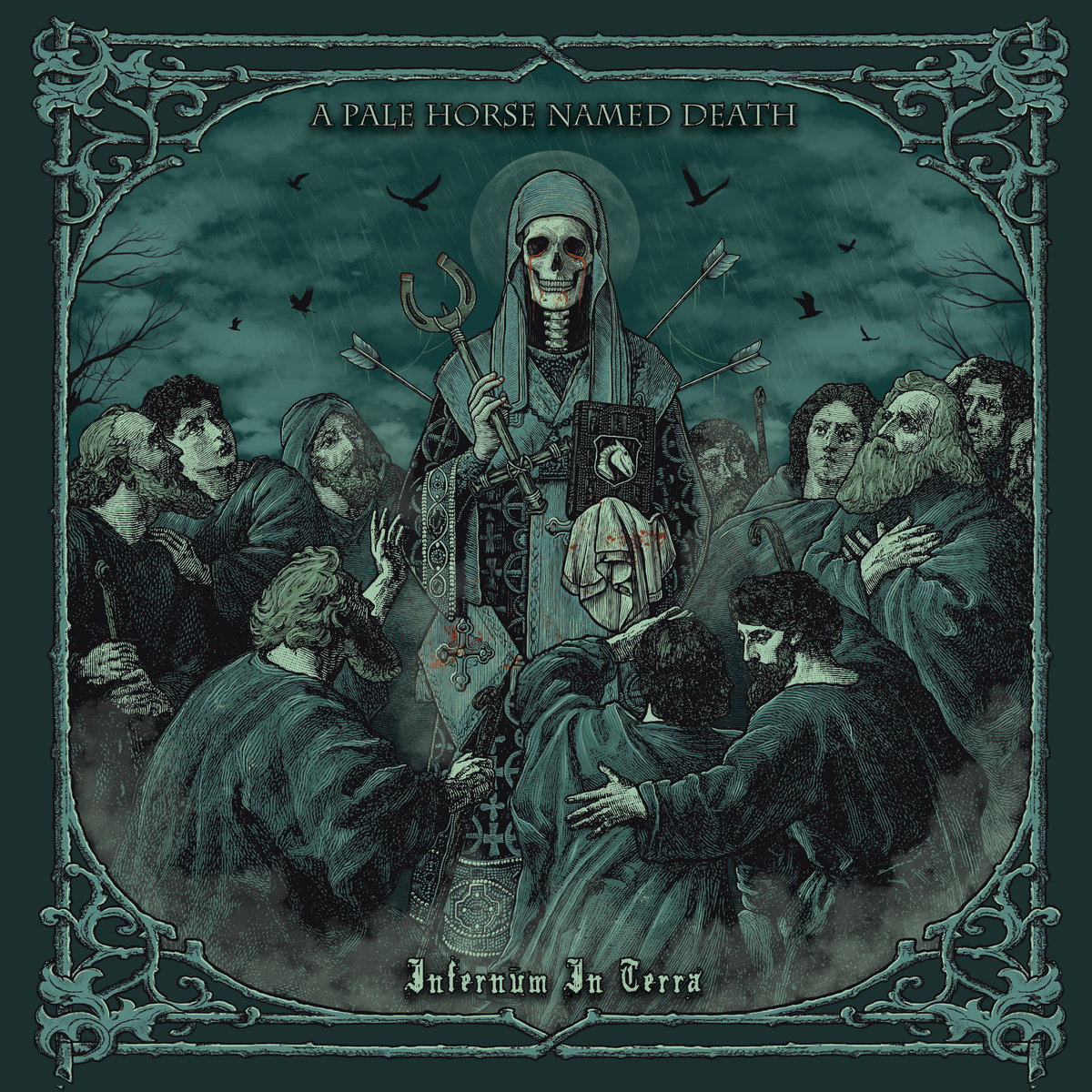 Doom fans: pay attention to "Infernum in Terra" by A Pale Horse Named Death. The band around singer/guitarist Sal Abruscato, mostly known from his history as drummer of Type O Negative and Life of Agony was formed in 2010 and released three albums before. It appears that the pandemic situation has inspired Mr. Abruscato, because "Infernum in Terra" is easily his best album since starting the band. The ghost of Peter Steele is never far away, the music is slow paced and there is some obvious inspiration from Black Sabbath here. Classic doom metal, you'd say, but the vocals take things into a slightly different direction, leaning heavily on grunge and particularly Alice in Chains. It makes A Pale Horse Named Death fairly accessible for people who are normally not into doom metal, while not compromising any of the heaviness associated with the genre. Check it out if you need some more misery in your life!
The Bleak Picture – Songs of Longing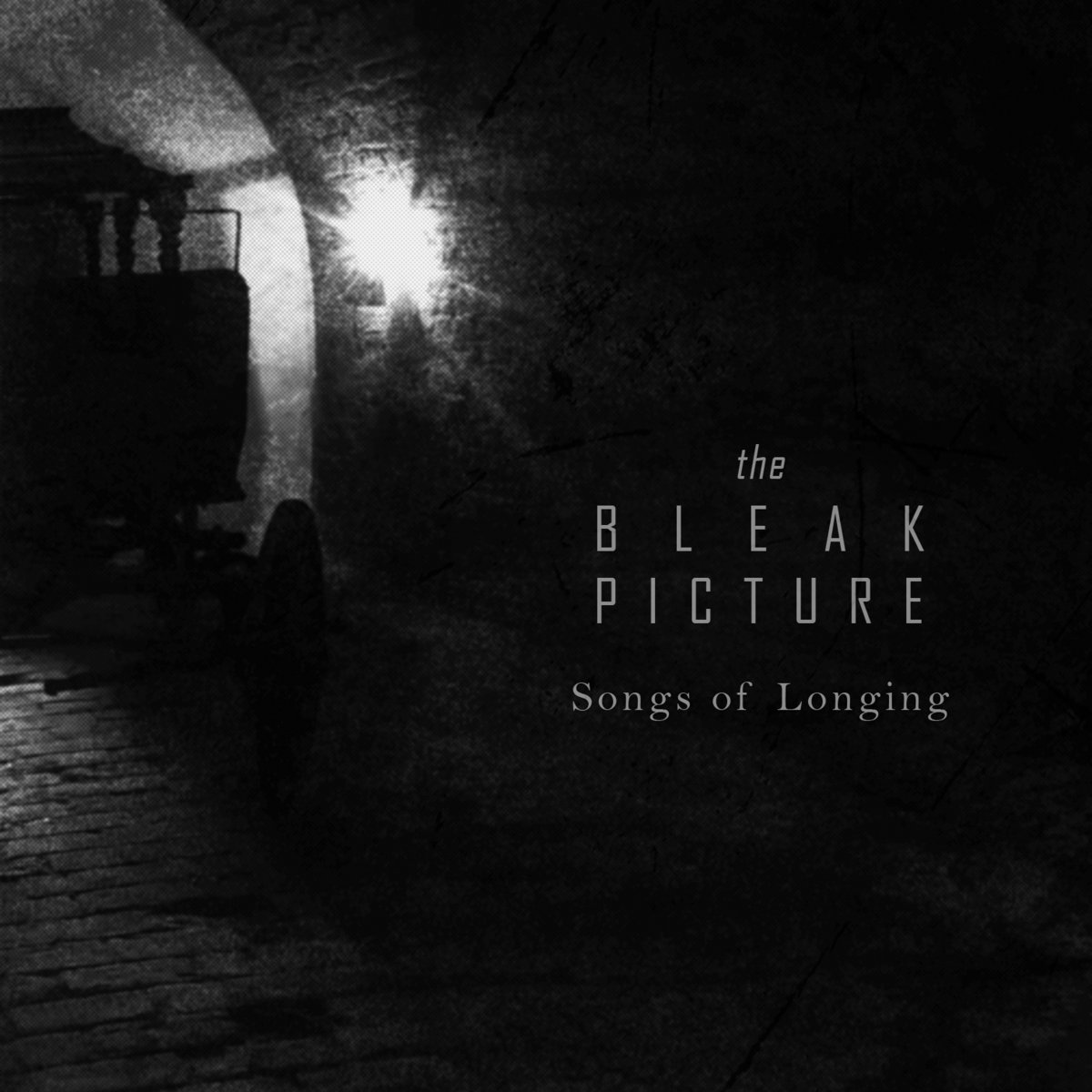 If you like quality doom/death metal, keep an eye on The Bleak Picture. Formed by former Fall of the Leafe guitarist Jussi Hänninen (music & instruments) and Tero Ruohonen (lyrics & vocals), this band brings you Finnish melancholy at its finest. "Songs of Longing" is their first demo, which immediately marks The Bleak Picture for greatness. Doom/death is the foundation, reminiscent of Paradise Lost and "Brave Murder Day" era Katatonia, but I am hearing subtle elements from Fields of the Nephilim and Sentenced as well to throw just the right amount of gothic influences into the mix. The variation between clean vocals and growls is also neatly done, so things don't get overly monotonous, as is always the risk with this kind of music. While all four songs are great, it's especially the 8-minute epic 'Broken Statues' instantly putting The Bleak Picture up there with the most talented bands in the genre. In fact, it might just be my favourite song of the year. Let's hope for a full-length album in the near future!
Swallow the Sun – Moonflowers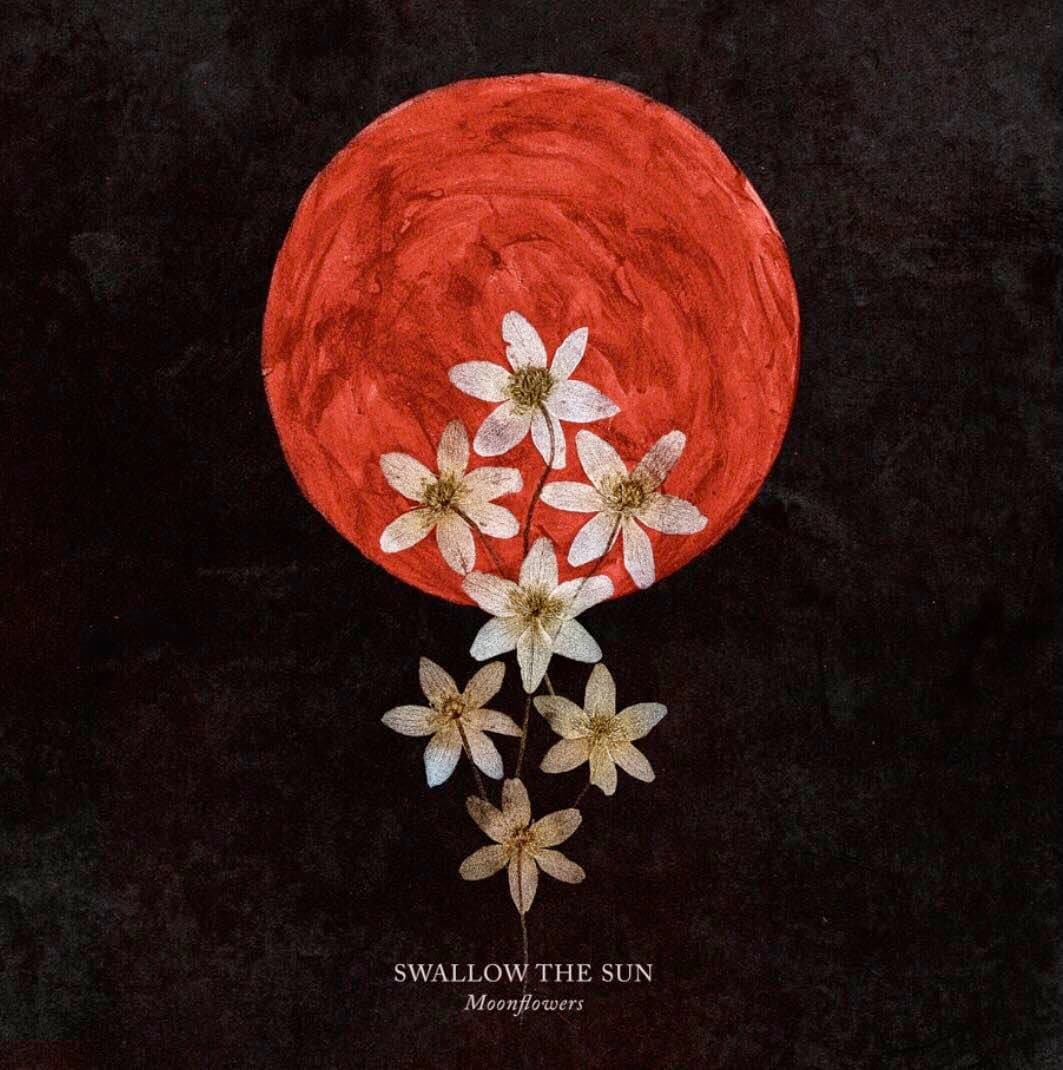 Easily one of the most anticipated releases in doom metal, Swallow the Sun's "Moonflowers" also puts the band at a crossroad. After five solid albums, the "Songs from the North" triple album was a bit overambitious and "When a Shadow Was Forced into the Light" ended up being just too eerily gloomy with its focus on the death of guitarist Juha Raivio's partner Aleah Stanbridge. Raivio's side project Hallatar being equally miserable, one could only hope that the man managed to get most of the grief out, for his own personal wellbeing.
Back to "Moonflowers". While any Swallow the Sun album would never be accused of sounding cheerful, at least this one is less of an emotional onslaught compared to its predecessor. It's an album getting the band back into form and, in a way, it would be the logical successor to 2012's "Emerald Forest and the Blackbird". It's the typical Swallow the Sun sound with slow, heavy riffs, excellent clean and growling vocals and songs about grief and sorrow. All topped off with a tiny bit of black metal ('This House Has No Home') to keep things interesting. Album highlight is 'All Hallow's Grieve', featuring amazing guest vocals by Cammie Gilbert (Oceans of Slumber), but no weak songs can be found on "Moonflowers". This is simply a great doom metal album and a solid foundation for Swallow the Sun's future.
Me And That Man - New Man, New Songs, Same Shit, Vol. 2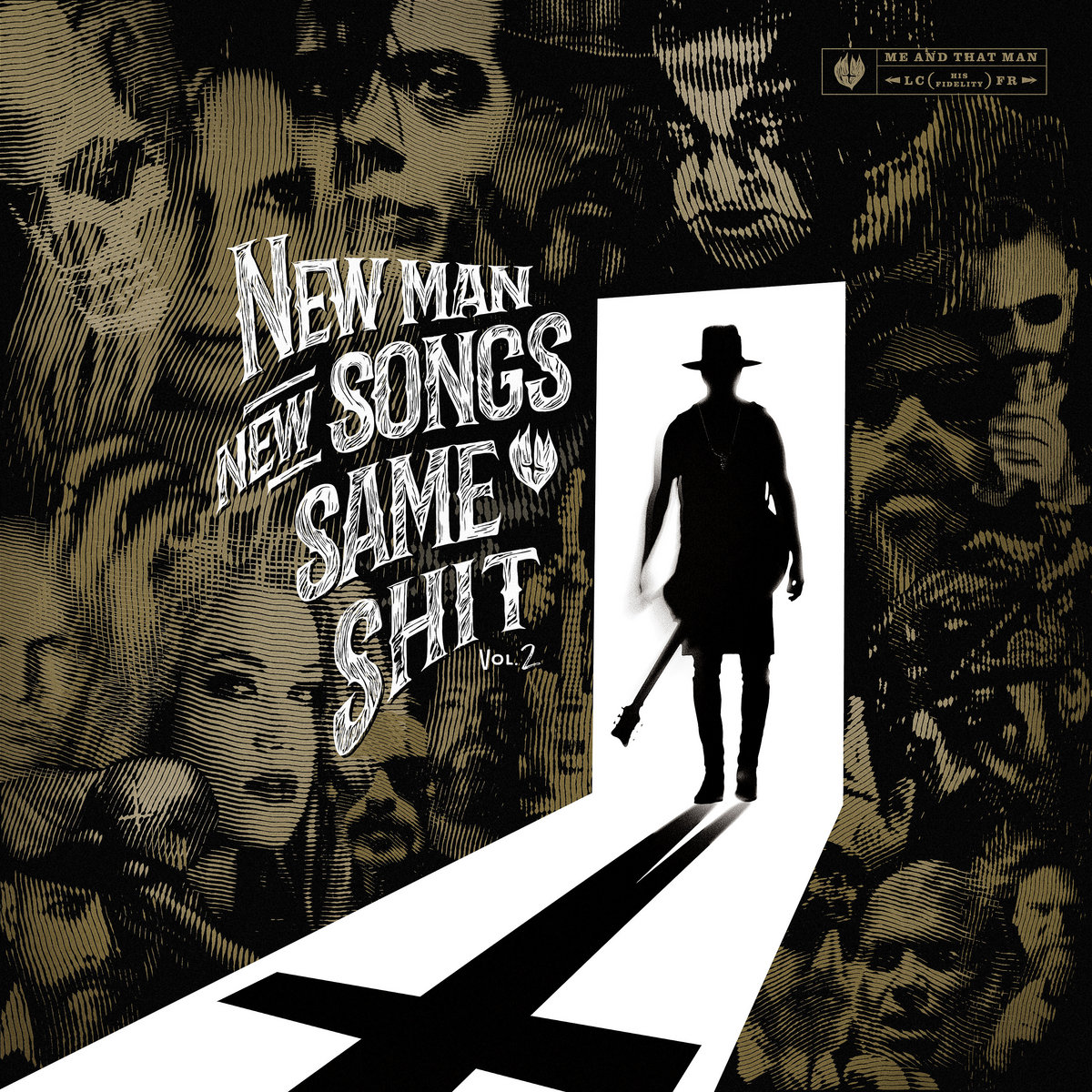 Last, but not least, Me and that Man. The project by Behemoth front man Nergal is already up for its third album and with a very strong "New Man, New Songs, Same Shit, Vol. 1" in the pocket, expectations are high. Can "New Man, New Songs, Same Shit, Vol. 2" live up to those expectations? Well, to put it shortly: no, it cannot. Does that make it a bad album? No, but it just doesn't have as many amazing songs as its predecessor and it's less experimental.
Nergal again hired a string of famous metal vocalists, including Alissa White-Gluz, Dave Vincent, Abbath, Devin Townsend, Randy Blythe and Blaze Bayley, but bigger names don't automatically mean better songs. Luckily, there are some real gems as well, like 'Coldest Day in Hell' (ft. Ralf Gyllenhammar – Mustasch) and 'Angel of Light' with a stunning performance by Myrkur. 'Witches Don't Fall in Love' is also noteworthy with fantastic vocals by Kristoffer Rygg (Ulver). The downside of having so many different singers is that it doesn't contribute to coherence. This was the issue on "Vol. 1" and remains so on "Vol. 2". Then again, there is enough to enjoy here if you are not afraid of some americana, blues and country rock. It will certainly add some diversity to your music collection!