Smallman – Inner Oceans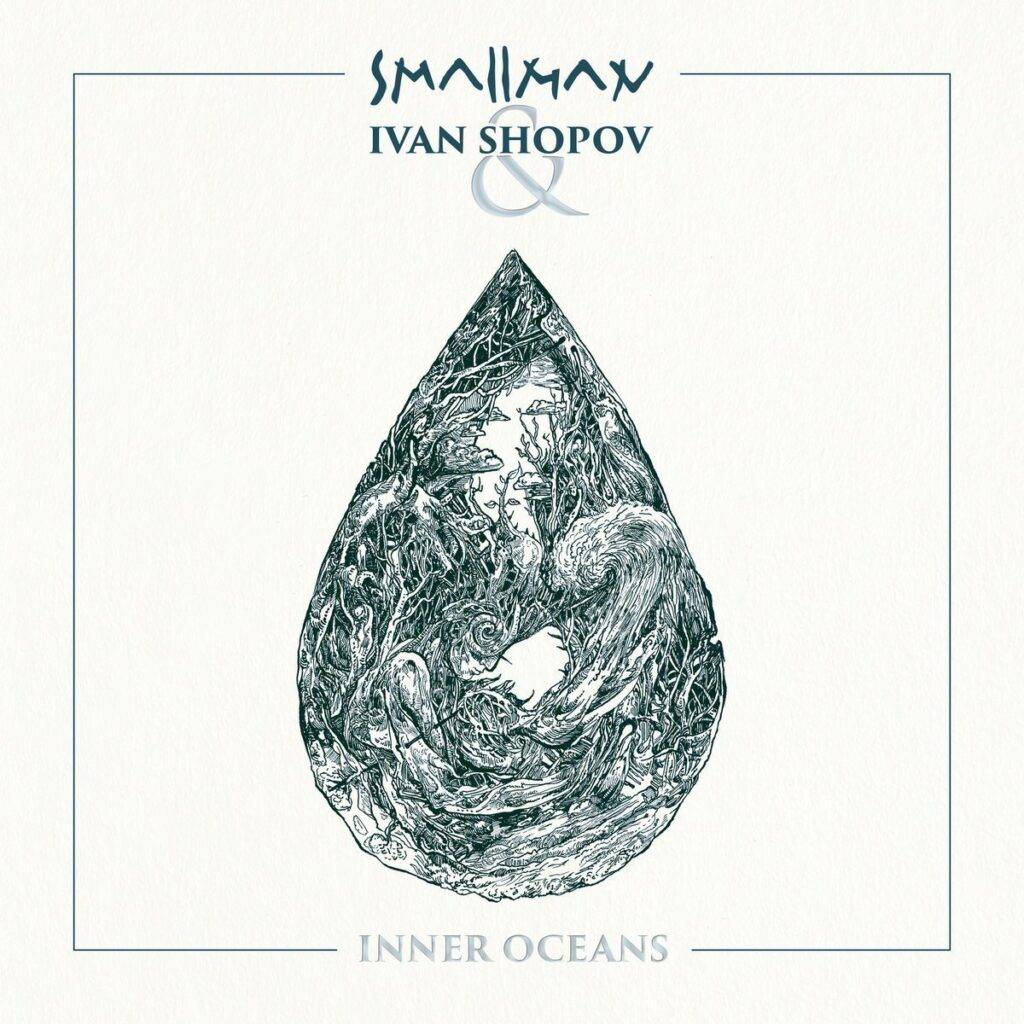 After their strong 2014 album "Envisions", Bulgarian atmospheric proggers Smallman return with their EP "Inner Oceans". This time they joined forces with music producer and DJ Ivan Shopov (who is also a great visual artist – Shopov created the drop artwork for the EP cover).
Two planets collide, as the band says in the press statement, but it never sounds like an accident during the five songs. The dark atmospheric metal which Smallman is known for takes a step back and gives space to vast ambient layers created by Shopov. The exception here is "Duality", the heaviest song of the collection. While the previous albums could often be described as having a very Toolish sound, while listening to this around 25 minute long EP the recent Riverside records come to mind, and faint memories of Tiamat's "A Deeper Kind Of Slumber" appear here and there.
My personal highlight is "Rhodopes" with it's dark mood and the almost mystical voices of the four headed female vocal ensemble Avigeya, also from Bulgaria. A musical tip and homage to the Rhodopes mountain range, where Smallman was founded and which the band calls one of it's main inspirations. "Inner Oceans" fades out with the ambient piece "Underneath", which indeed creates a feeling one might get deep down under the ocean.
"Inner Oceans" is the perfect soundtrack for dark winter nights and does a good job filling up the waiting time for Smallman's next full length album.
Photo credits: smallman-band.com /  ivanshopov.com