Tangerine Dream live at Het Depot (Leuven, Belgium)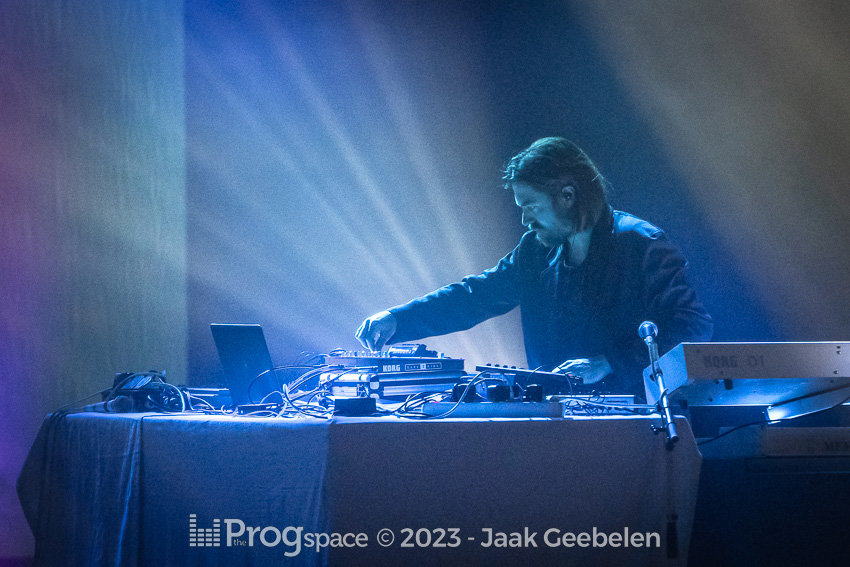 Tangerine Dream is an electronic music group founded in 1967 by Edgar Froese in Berlin. Their groundbreaking album "Phaedra" (1974) reached gold status in the UK and became a milestone in the electronic scene. In the past 55 years, Tangerine Dream released more than eighty  albums.
Their early 'Pink Years' albums were central to the development of Krautrock. Their 'Virgin Years' albums contribute to the end of what became known as the Berlin School of electronic music. This and later albums had an unprecedented influence on the development of electronic dance music worldwide.
After the death of founder Edgar Froese, the band reformed. The current line-up continues its work and how! You have to see Tangerine Dream as a concept, as a vision of music, carried on by people with memories. The group continues to push the boundaries of what is possible within music with their signature blend of electronic and classical music.
Tangerine Dream of course remains the band of long, instrumental synthesizer tracks with beautiful structure and harmony. The persistent rhythm of the sequencer as a common thread (which is also regularly and deliberately absent) is of course the most obvious. Just like the warm glowing soundscapes, synthesizer improvisations and slowly transforming basic colors that together sometimes give endless tracks a dynamic feather movement.
They are currently touring Europe. We saw the band on May 19, 2023 in "Het Depot" in Leuven, Belgium.