TDW – Aphrodisia EP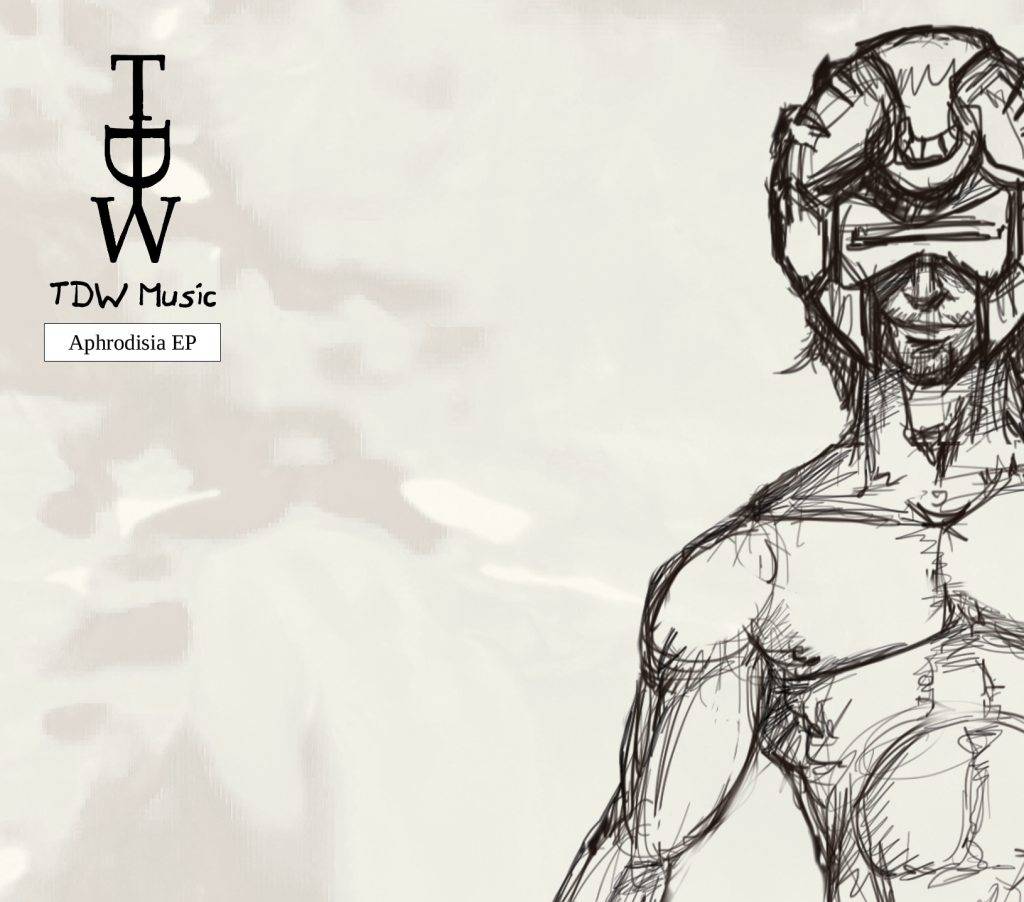 TDW is the project of Dutch musician and filmmaker Tom de Wit, which he started back in 2004 and developing ever since. In expectation of this year's release of the full length album "The Antithetic Affiliation" he released the EP "Aphrodisia", back in September that consists of four songs, each of them showing a different side of Tom's music.
The first one, "Aphrodisia", starts slowly with the voices of Tom de Wit and guest singer Radina Dimcheva. Emotions try to unfold but without fully developing they get cut with a very fast crunching section that acts as a blow-to-your-head just to fall again to the soft paced dialogue of the two singers. This very daring changing of pace from a pretty brutal section to a fully melodical one is establishing the opener of this EP without doubt as a modern symphonic progmetal act. The use of synth elements and choir give an ominous atmosphere to the song. Tom's raging vocals and quick change of states, suggest the conflict of emotions involved on the song. Also, there is a nice solo played by guest musician Dave Mola (Effloresce) The song ends with another change of pace. Though being very enjoyable, the song still feels a bit too rushed – or maybe is that the intention? It'll have to be listened to in context of the whole album – which will be interesting, because Tom announced there will be some modifications made to the songs for the album version.
"Dirge" gives us another slow start, this time creating a darker mood. Again, we hear a dialogue, this time with the beautiful soft voice from Swedish guest singer Cailyn Erlandsson. Piano and violin are very present in Dirge, which gives a nice highlight and background at the same time to the dark theme. The song slowly gains momentum casting a wider range of emotions as the song title suggest.
"Anthem" gives us a dramatic change of mood. It starts powerful and melodic at the same time. Leading keyboards are giving way to guitars. The powerful chorus has a melody and line that goes like a nail to the brain, it will get stuck there and you won't be able to get rid of it for the next couple of hours (if not days!). Catchy is an understatement!  This song is a classic example of a well achieved piece of contemporary melodic symphonic prog metal. The rhythm section can get a bit messy for moments, but that might be because of the mixing. This is something that has to be fixed for the album production, please! Because overall Anthem is very solid song!  "…and we all walk togeeetheeer…"
We're coming to the end of the EP, and it's time for a "Lovesong". The band's sound is freshened up with acoustic guitars and synth loops for this one.  Once again the mixing and overall production reduces the scoop this tune might reach with those acoustic guitars, piano and vocals together. With the right mix, this song could really reach high places. (Maybe as a single for the upcoming album?) "Lovesong" can easily become a favorite of mine. Don't be fooled by the title, this song is much more, and I hope it will become way more, it deserves it!
Overall "Aphrodisia" is a very solid EP, it can be heard that it has been in the works for a while. The production needs polishing of course, and as I mentioned before, the mixing (please) should be better. Though it is indeed possible to hear all instruments involved, it is actually the main voice that tends to get lost almost as a background element. That is a shame, because in my humble opinion it should be highlighted, as Tom has a great vocal range and a very pleasant voice. He should not hesitate to push it to the front to lead as it should.
I'm looking forward to the album release, and I'm sure we all will be hearing more from TDW for a long while. "…and we all walk togeeetheeer…"