The Elephant in the Room – Self Titled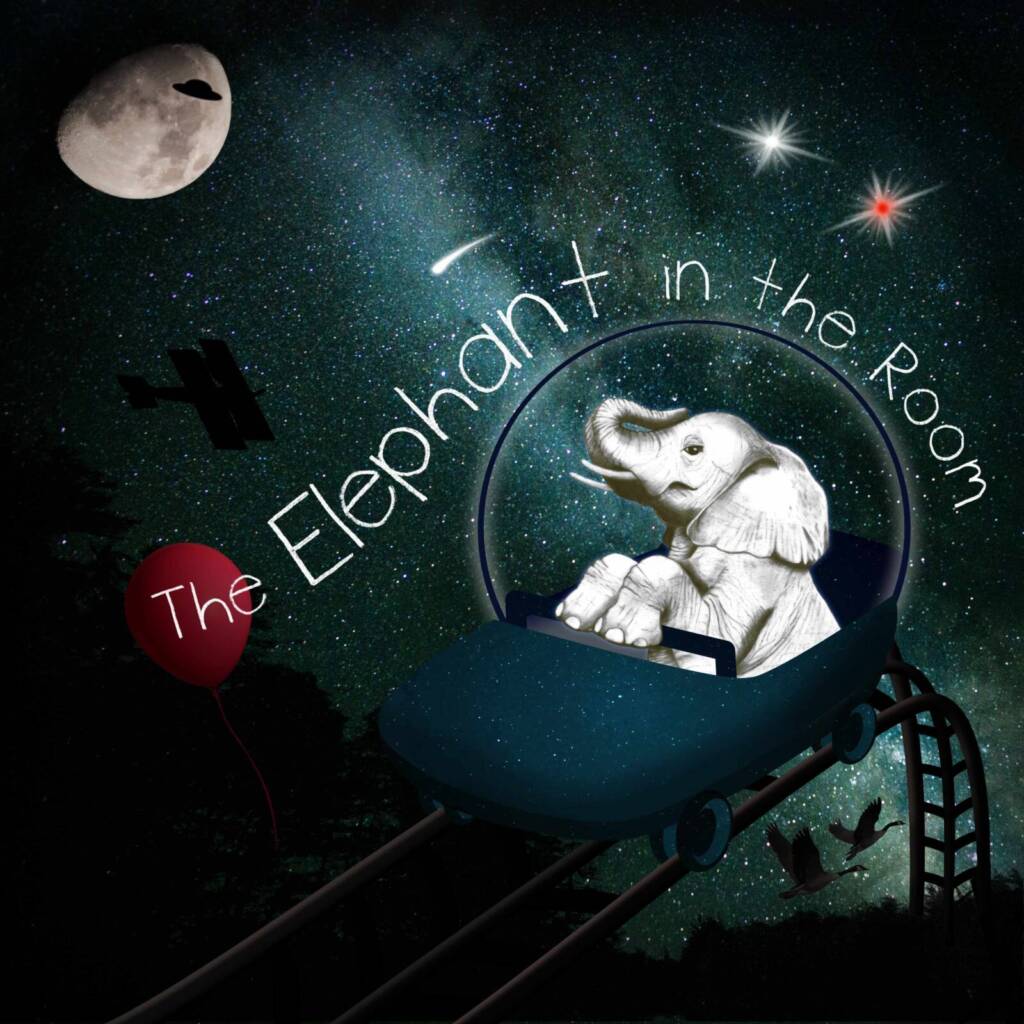 Instrumental albums probably aren't everyone's first choice for their listening pleasure. The lack of perhaps one of the most versatile instruments, the voice, I imagine can put some people off. Of course, it also gives us reviewers one less thing to write about. However, when the musicianship is of the highest calibre, some of us will still be drawn to it like a moth to a flame.
"The Elephant in the Room" is the project name of multi-instrumentalist Brian Bass and also the name of his debut album. The newcomer from Minneapolis has spent two years putting this collection of eight tracks together. He also recruited some superb musicians to play on them. Anyone familiar with the band Arch Echo will know of the quality involved here. Having seen them twice, including their UK debut appearance at Tech-Fest, I can certainly vouch for that quality. All five members of the band from Nashville contributed to this release.
Fans of guitar centred instrumental prog metal, with some elements of jazz fusion, will find this most agreeable. A short opening track called 'Tapestry' is almost a sampler of what is to come. A slow atmospheric introduction eases you into the album. This gradually builds and then bursts into a heavier section, and before you know it, subsides to a gentle finish.
Next, we have 'All Hands-On Deck' and this is the longest track on the album at just under nine minutes. This of course allows enough time for plenty of variety. Solos are duly supplied by Arch Echo men Joey Izzo on keyboards and Adam Rafowitz on guitar.
If you pop over to his page on Reverbnation you will find Brian's home-made videos for all the tracks on the album, along with a few others. Included among these is his first official one for 'One Man's Treasure' which features Wes Thrailkill (Thrailkill) who performs a guest guitar solo. Also, Connor Underwood on piano and keyboards and renowned bass player William Jensen. In an illustrious career, William has worked with such artists as Alex Skolnick, Steve Vai, and Al Pitrelli.
The Elephant in the Room – One Man's Treasure (click here if the video does not play)
Mason Thomas treats us to a great saxophone solo in '2 Suns', a track that again features Connor Underwood on keyboards and William Jensen on bass. 'Enola' features another Arch Echo man, Adam Bentley performing a splendid guest guitar solo. Then we get a nice long track to finish. 'For a Reason' has Joe Calderone (Arch Echo) wowing us with a short but beautiful bass solo. Also appearing on this track is his fellow band-mate Richie Martinez. Richie actually plays drums on all the tracks except the first one.
This is a professional sounding album with some mighty fine musicians including the man himself. Varying from easy listening to full on guitar wizardry. Brian should be proud of his first full release. Let's hope, as the title of his first EP in 2019 said, that there are "Better Things Ahead" for him.
Track List:
Tapestry
All Hands-On Deck
Sporadic Nomad
One Man's Treasure
Red Herring
2 Suns
Enola
For A Reason