Motorspycho – The Tower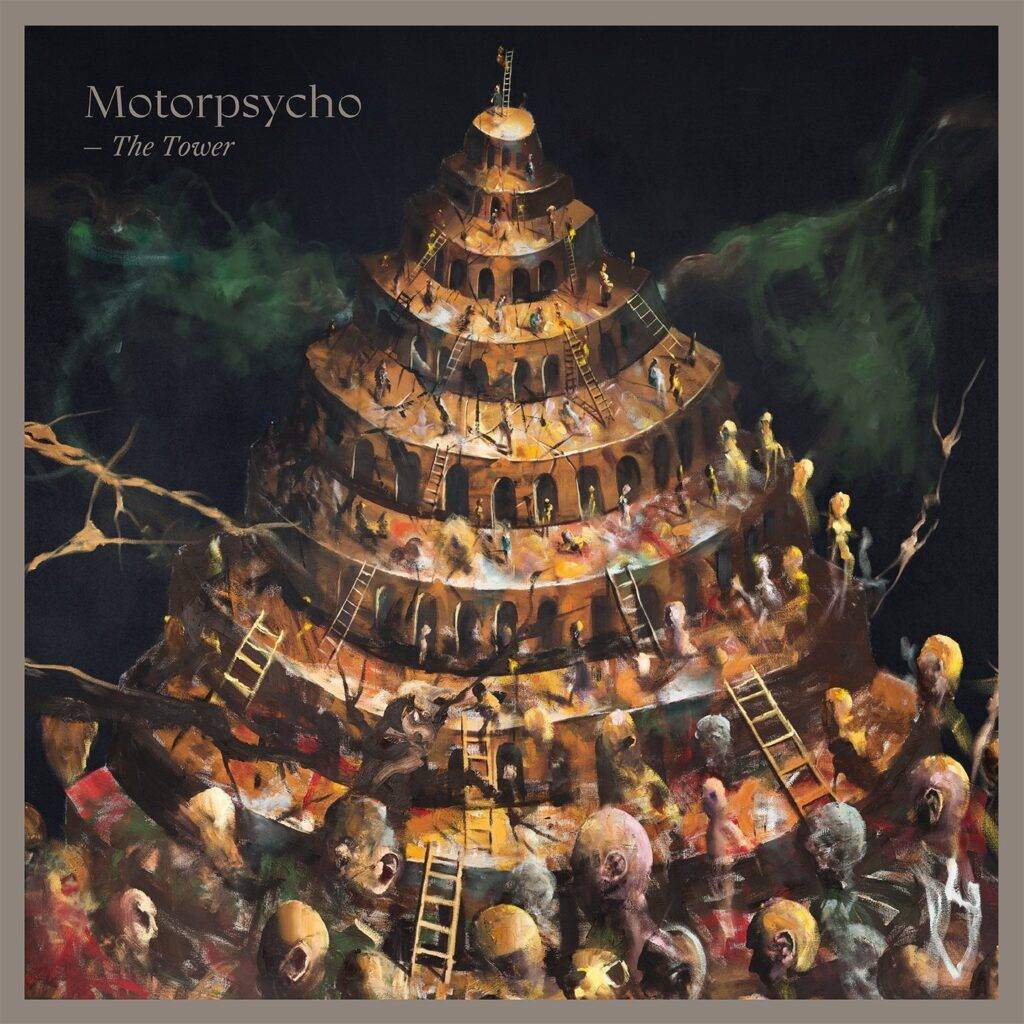 So here Motorpsycho returns with a new full length album, only one year after "Here Be Monsters" from 2016. It's been 28 years since their debut, and with a more than impressive discography under their belt, the band from Trondheim, Norway, is still going strong. Some would possibly say; stronger than ever. The base of the band has always been bassplayer/vocalist Bent Sæther and guitarist/vocalist Hans Magnus «Snah» Ryan, and the two have for a time held a well deserved status as "grand old men" in Norwegian rock and metal.
Even if I've never been the biggest fan, the band has existed in my periphery for most of this time, occasionally moving front-and-center with a great album release or performance. Being from Trondheim myself, I've had the opportunity to see them perform live several times, and let me just say; they never disappoint on stage.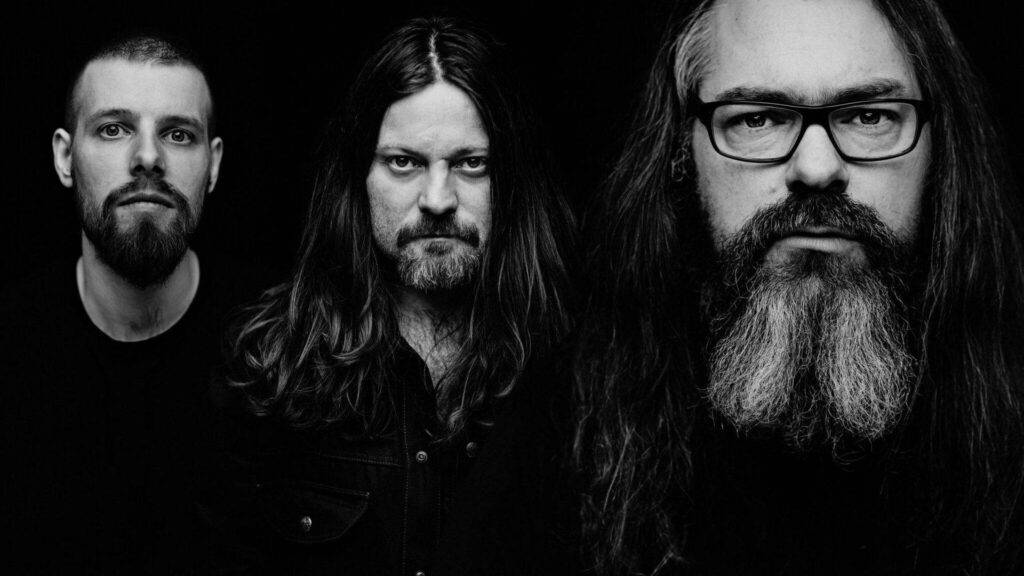 Their debut album "Lobotomizer" dropped in 1991, while their seminal third album "Demon Box" from 1993 was the release that got them deserved recognition both in Norway and abroad.
"The Tower" feels like a natural development of the sound the band has been inching towards over the last few releases. And the recent change, from long-time drummer Kenneth Knapstad to the new heavy-hitter Thomas Järmyr seems like the the final straw on the weight that tips them fully over into this more serious, progressive and heavy handed approach, displayed on this album. Still there is a thread of warmth, and positivity going through the album. The recording was partly done in legendary Joshua Tree, Los Angeles. And it has that warm, sunny feeling infusing several of the songs.
The band has always drawn it's inspiration from the greats of the seventies. The ghosts of Led Zeppelin, Black Sabbath and Deep Purple are felt, more than heard, in their sound. Over their career the band has explored several genres, including country and bluegrass with their "Tussler" albums, but on "The Tower" other more progressive inspirations are more dominant, like early King Crimson or Wishbone Ash. Like on 2016's "Here There Be Monsters" there is also some welcome flirting with westcoast pop/rock on the album, that at times makes me think of Beach Boys, or even The Doobie Brothers.
Being a double album, «The Tower» is almost too much to consume in one sitting, at least for me. Parts of the reason for that might be that there are a few more anonymous tracks, that fail to grab me, even after listening to the album quite a few times. Thankfully that is offset by gems like the almost sixteen minute "A Pacific Sonata" with its harmonious vocals and playful melodic guitars opening a vista of white beaches and crystal clear waters in my mind. The start of this lengthy piece makes me think of artists like the aforementioned Beach Boys, or The Band, while the more rhythmic, hypnotically groovy, second part brings to mind Dungen or Pugh Rogefeldts masterful "Ja, Dä Ä Dä!".
Other favorites are the Wishbone Ash inspired "Intrepid Explorer", which develops from its timid opening into a monster of a hard and heavy rocker, very much fronted by the forceful drumming of new member Järmyr. The track drones on for almost ten minutes, but there is always some little instrumental detail or development that keeps you on track and helps maintain interest.
The short, but sweet, "Stardust" is also one of the highlights on "The Tower". The petite track with it's almost Beatles-like melody and string section, conveys a very pleasant feeling, and makes me question if I actually prefer this more mellow and peaceful Motorpsycho to the more bombastic and heavy variant.
Still, on the other side of that argument, I must mention the bombastic and majestic "Bartok of the Universe" with its almost stonerrock-like groove and faint symphonic elements. The track once again opens slowly before building to a powerful and fulfilling release. The catchy, vocal-driven "A.S.F.E" is another addition worth mentioning, as it's a real head-bobber, and I can imagine this working perfectly as part of a live set.
Finally I have to mention that I love the cover art; painter Håkon Gullvågs piece "Babels tårn" which really gives a visual representation of the content of "The Tower".
If you are already a fan of the band, it's not much to wonder about, "The Tower" will more than likely impress and delight you. If you are new to Motorpsycho I'd say that the album is not a bad place to start getting familiar with their immense discography. All in all "The Tower" is a great release from a professional and very experienced band and comes highly recommended to anyone who enjoys well-crafted adventurous, psychedelic and progressive rock with it's feet planted solidly in the seventies.
Tracklist:
The Tower
Bartok of the Universe
A.S.F.E.
Intrepid Explorer
Stardust
In Every Dream Home
The Maypole
A Pacific Sonata
The Cuckoo
Ship of Fools