Iapetus – The Body Cosmic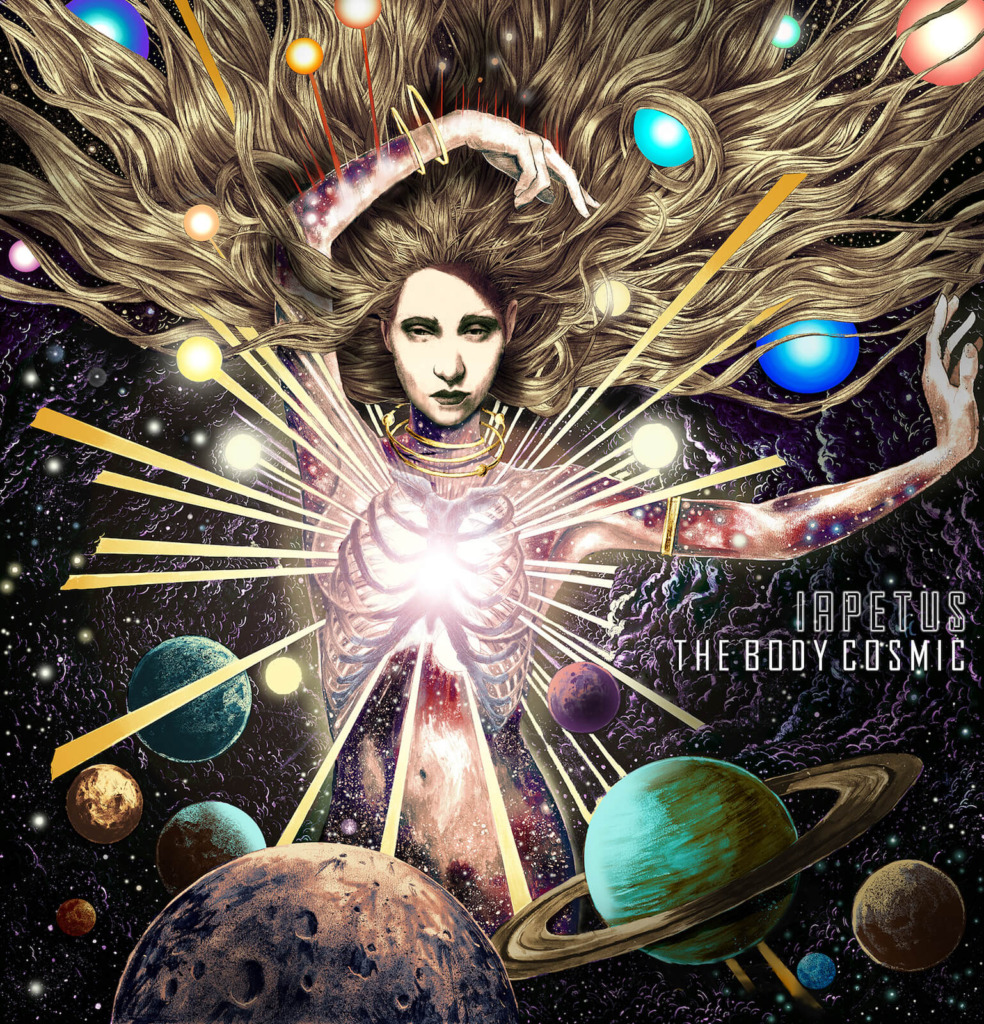 Nowadays we are overwhelmed with new bands and new releases constantly, so something is always bound to fall through the cracks and go unnoticed. Luckily for me, this wasn't the case with Iapetus' sophomore effort, "The Body Cosmic". The duo consisting of Matthew Cerami (vocals, guitars, bass, arrangements) and Jordan Navarro (guitars, keyboards, additional effects, drum arrangements) had previously released "The Long Road Home" in 2017, and it was very well received by critics and music fans alike. Continuing in their philosophical sci-fi approach to extreme progressive metal they come back with "The Body Cosmic", out to the public on November 9 and, like its predecessor, released independently and under a "name your price" scheme, at least digitally.
With the opening track that names the album, we get right into it with a full-on blackened melodic section that turns into an epic, atmospheric display of extremes. What a start! The comparisons with Agalloch and Ne Obliviscaris are inescapable, but the similarities end with the sampled narrations that add an extra level of drama to this song. Around the 6-minute mark they have a change of pace that is simultaneously drastic and seamless, followed by a great guitar solo from Matthew. What continues is a pattern that is established throughout the record, with a transitional short song following a longer, more substantial one. 'Dark Matter Genetics' is the first of these segues, and it is very atmospheric and subtle, working excellently as a release from the bombastic 'The Body Cosmic' and also as an introduction into the next section.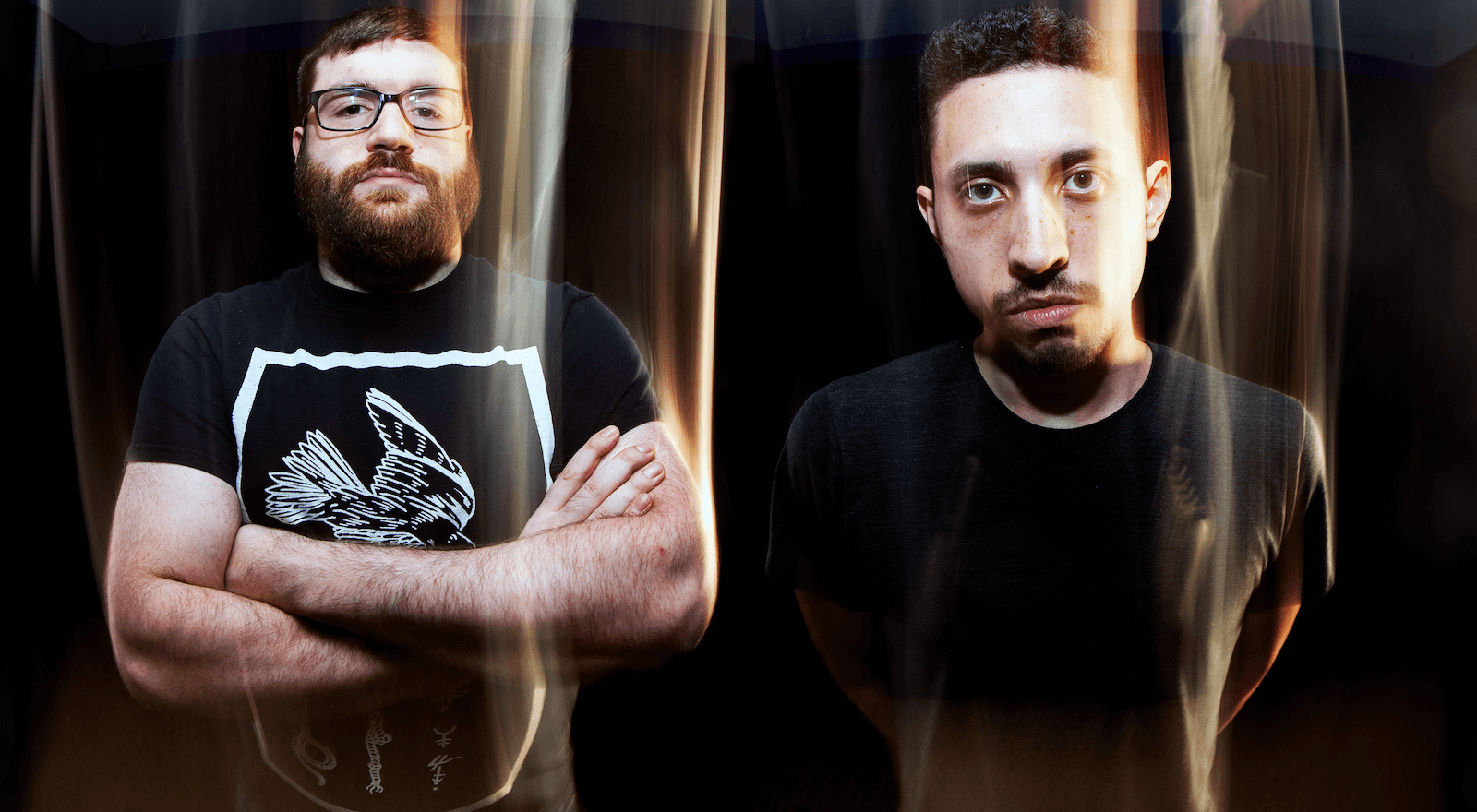 'I Contain Multitudes' comes, and after 12 minutes we finally get to hear Matthew singing. I guess these guys like making strong entrances, because this song starts at full speed as well. His growls sound desperate and contrast superbly with the slower, moodier passages. We also get to listen to Ethan Navarro providing guest vocals during the softer mid-section, which are followed by the harshest, rawest vocals in the whole album and another great guitar solo. Keep in mind that all of this happens before the midpoint in this epic song, which at 14:31 is the second-longest on the record. There's even a quick bass solo by Matthew thrown in there. This song definitely contains multitudes, there's a bit of everything, and it all mixes well. Its conclusion is nothing short of majestic, with exquisite drum work from guest session drummer Dan Presland (Ne Obliviscaris). After such a blast of a song we get another tasteful segue, 'Galaxy Collective', with a beautiful guitar solo and an excellent bassline that foreshadows the next song. The piano at the very end provides quite a contrast and starts the transition into the next riff explosion.
The only promotional single being released, 'For Creatures Such As We', features another start that holds no barrels. The way these guys play with dynamics without missing a beat is impressive, and Emi Pellegrino's vocals elevate the drama even more. The extended mid-section consists of a strummed acoustic part with a lovely guitar solo on top that shows the band's range, and then it turns into an all-out harsh short verse with a lead guitar ostinato that just drills into your head. The last movement goes back to the all-out, dramatic atmosphere that is part of the band's sound. As a single, this song works excellently in showcasing the duo's abilities, and it's also on the shorter side of the album's spectrum, barely clocking in at 12:56. Prog, I know. 'Hadean Heart" follows, which I consider the odd one out of the bunch, being the most melodic and with a more positive, dare I say happy mood to it. In the second half we have Ethan doing choral layers and Emi just belting out high notes for a very cinematic ending. It's a very cinematic track.
By now I could guess what would happen, with 'Moonwatcher' being a restrained, somewhat timid transition foreshadowing one last riff extravaganza. But I was going to be surprised with a melodic, droning, melancholic yet heavy introduction in 'The Star Of Collapse'. I like how for some of the harshest vocal parts there's also a subtle lead guitar melody underneath it, something that has happened frequently throughout the album. After the first section is over there's an interlude that's very different from what I've heard so far. The mix of droning guitar, big drums, piano arpeggios and the overlying narration is unlike anything else in the previous hour of music, but it isn't out of place at all. It is in the third movement that the song takes on a faster stride and the riffs start flowing in, and a frantic counterpoint between Matthew and Emi on vocals is the icing on top. The song concludes with a doomy, gloomy feel, which is a fantastic way to end what started more than an hour ago as a bullet train. 'Angelus Novus' serves as an epilogue that continues the gloomy atmosphere, pairing it with another cinematic combination of piano and narration, and climaxing with a noisy-yet-melodic guitar solo. And thus, an excellent 71 minutes of music come to an end.
I haven't heard their debut album yet, but it is on my never-ending list now that I've heard "The Body Cosmic" in full a couple of times. I'm curious to see where this evolved from, and even more curious to see the duo's next steps. With this second album, Iapetus are wearing their influences quite openly without blatantly copying them, and they've managed to assemble a musical journey through their cosmos, packed full of grand, epic sections and also many restrained, contemplative passages, showing their aptitude at controlling dynamics and pacing. Quite a great listen from start to finish!
Tracklist
The Body Cosmic
Dark Matter Genetics
I Contain Multitudes
Galaxy Collective
For Creatures Such As We
Hadean Heart
Moonwatcher
The Star Of Collapse
Angelus Novus