The Five Hundred – A World on Fire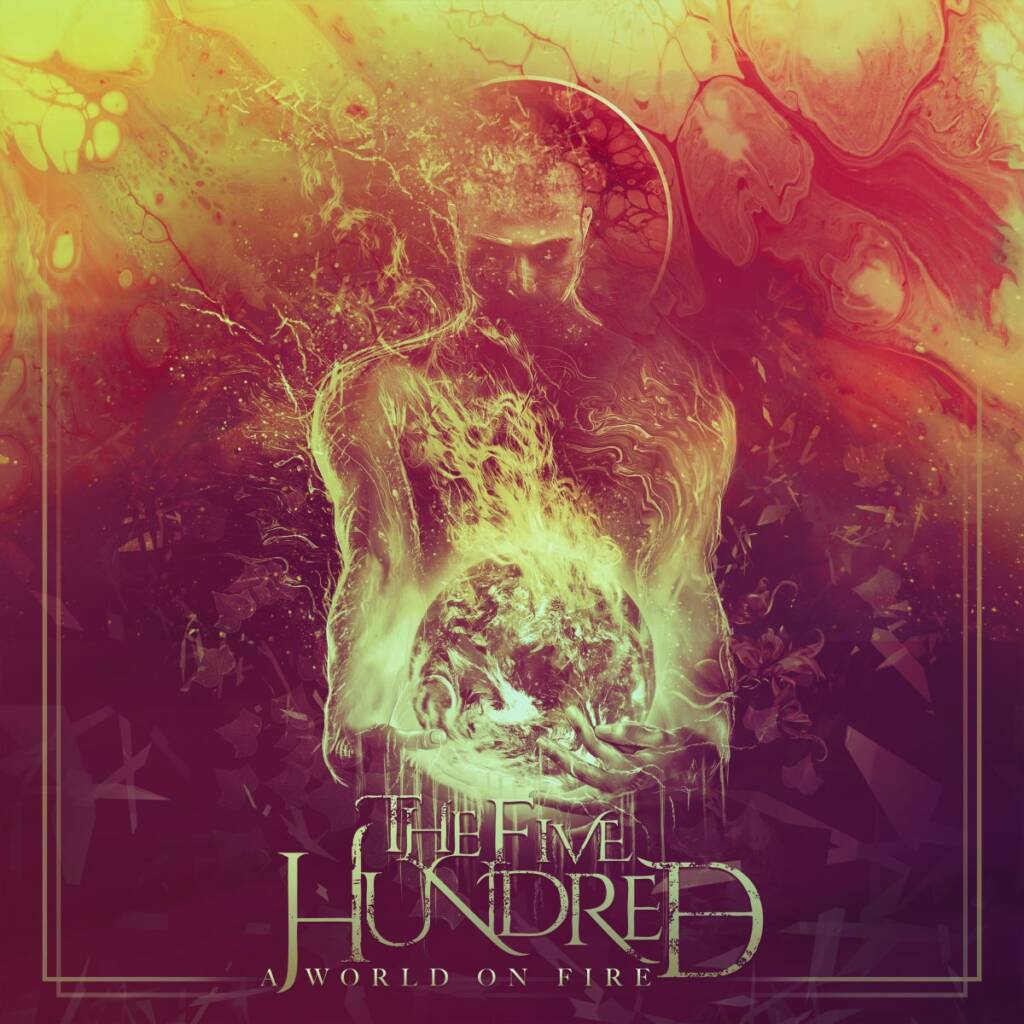 As far as I know, I have only encountered The Five Hundred once before. That was when they supported The Faceless at the Nottingham Rescue Rooms in February 2018. I remember being impressed with them live, so was keen to hear their new album "A World on Fire". It's the second full release from this Nottingham outfit, and living in Nottinghamshire myself, there's added interest.
The guys have taken on some serious issues as the concept for this album. The fantastic cover artwork by Giannis and the very title should give you some clues. In what is quite a morbid theme they focus on subjects such as environmental devastation, rising sea levels and climate change. We must all be aware of the increase in intensity and frequency of disastrous floods, fires, and storms. In a nutshell, their message is that the pandemic has been terrible but you ain't seen nothing yet folks.
Their debut album 'Bleed Red' dealt with the band's struggle with issues including Tourette's, OCD, and drug addiction. The opening track on the new album, 'Black Dogs' deals with another issue, that of isolation and mental health. It's angry and aggressive, which reflects these problems perfectly. Metalcore must one the most apt genres to express these feelings of anguish, fear, and loathing.
The Five Hundred – Black Dogs (click here if the video does not play)
Track two 'The Rising Tide' speaks for itself, subject wise. Guitarist Mark Byrne is quite clear on this, "The environmental catastrophe that is headed our way will cause more deaths than COVID-19 and the solution will be far more complicated than a simple vaccine". At just over five minutes it's the longest track on the album and has a long slow build up. This perhaps is symbolizing the slow rising of the sea levels and impending disastrous consequences. It's a steady paced number with heartfelt vocals and complex guitar patterns and solos.
The Five Hundred – The Rising Tide (click here if the video does not play)
Psychogenic death is something dealt with in 'Our Demise'. This is a real thing where a person gives up on life after severe trauma and dies within days. The song is delivered with a mixture of clean and harsh vocals and choral passages. It's one of the most thought-provoking tracks on the album. The band haven't decided if this song is about fighting on or giving up, "I guess we'll let the listener decide".
The Five Hundred – Our Demise (click here if the video does not play)
'The Warmth' has a mixture of brutal and melodic sections. It concerns conspiracy theories, and how some people prefer to believe in them rather than the truth. Andreas Bjulver from Danish deathcore band Cabal makes a guest vocal appearance on 'Walls of Jericho'. This is a fast paced and aggressive number with a more melodic chorus. It talks of the ability to defeat the enemy with a crowd of loud voices.
The Five Hundred – Walls of Jericho (click here if the video does not play)
Another guest vocalist is Jeremy Gomez of Red Method who make his appearance in 'Your Apocalypse'. This one takes no prisoners in a back-and-forth exchange between the two vocal styles. "Begging for mercy across the Earth's scorched land. A grave to bury all our shame inside. Oceans on fire and giants collide. Here's your apocalypse. Jump on! Jump on for the ride"
The intensity and passion don't let up for 'With Scars'. No matter how heavy and brutal the tracks get, there's always some more harmonious parts to break things up. The song concerns the effect extreme natural disasters have on those already living in poverty. The song finishes softly with piano. This is followed by what the band consider is the angriest song on the album. Of 'Our Curse' they say, "If you still don't know what we are angry about, then you haven't been paying attention!". It's fast and suitably furious with some slick guitar solos.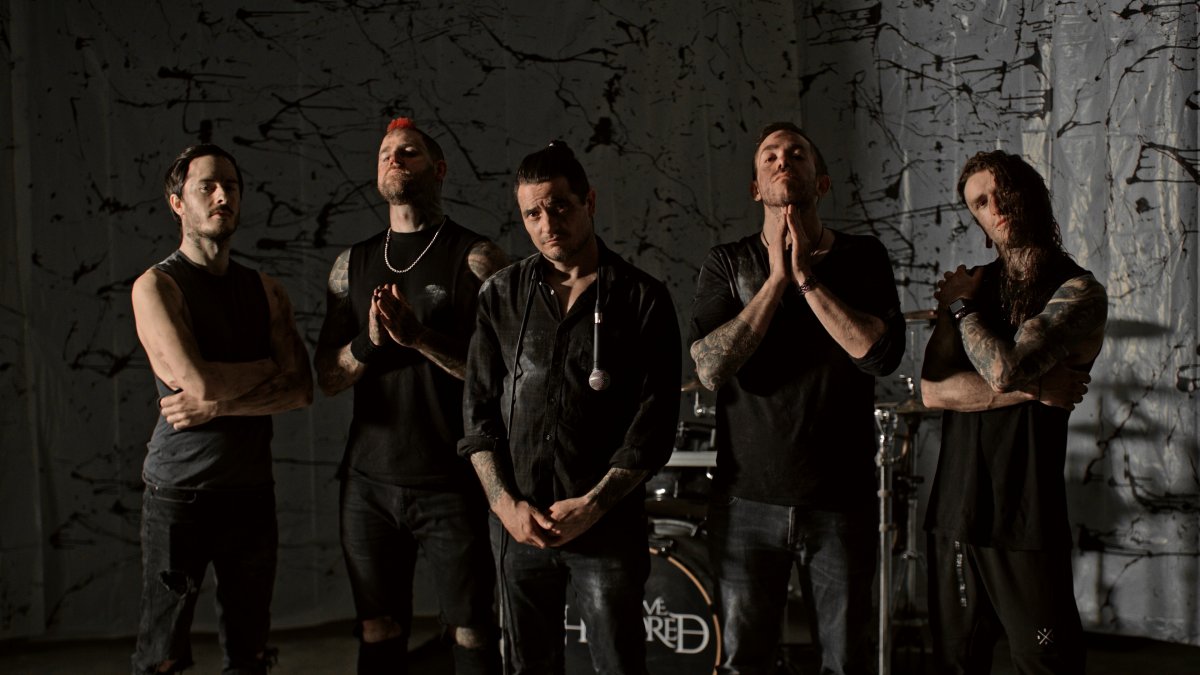 'Agony' deals with anxiety and depression. It came out of a feeling that Mark experienced when holding his baby daughter for the first time. "When I first held her, the stark realisation that one day I'll be gone, and I have to prepare this human for life when I am no longer there to protect her". There's passion nestling in this powerfully delivered song. Anguished vocals cut through driving riffs with hook lines screamed out as if in desperation.
The last number is also the title track. 'A World on Fire' is one of the more melodious songs on the album. As a result, the lyrics come over clearly, bringing home the overall message conveyed throughout this album. There's some beautiful guitar parts and it still packs a punch. The final word from the band is this, "A global problem needs a global solution, and whilst we watch the apocalypse slowly unravel, we continue to war with each other, weep into the ocean, and breathe in the flames. In the end we will scream for redemption, and regret the mess we made, but by that point it will be too late".
This is an apocalyptical vision delivered brutally but at the same time quite beautifully.
Track List
Black Dogsorld on Fire
The Rising Tide
Our Demise
The Warmth
Walls Of Jericho
Your Apocalypse
With Scars
Our Curse
Agony
A World On Fire