The Odious – Vesica Piscis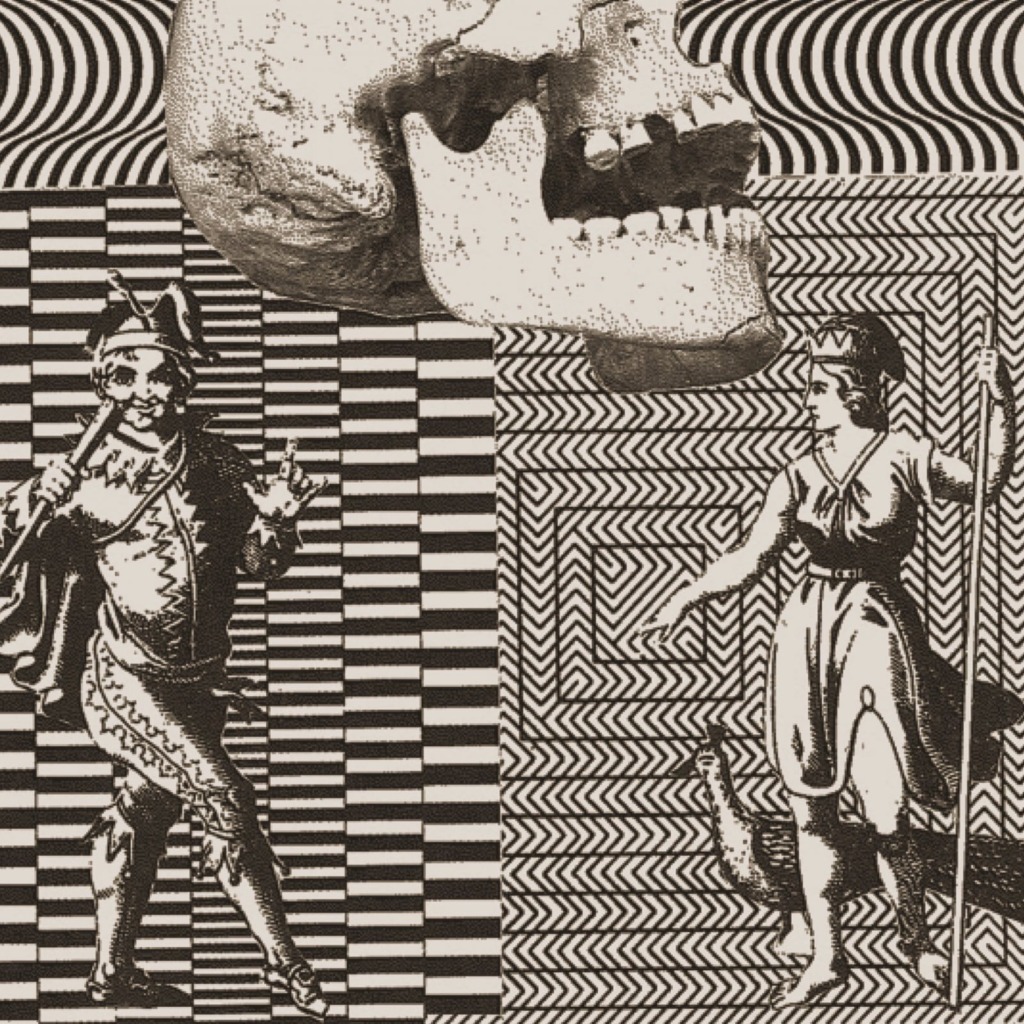 After a 7-year-long hiatus, Portland-based progressive death metal outfit The Odious is back with what they see as the final installment in a trilogy. Although simply referring to them as progressive death metal feels immensely inadequate, as their music encompasses much more. After their debut EP "The Night a Forest Grew" in 2011 and the subsequent and highly acclaimed full-length "Joint Ventures" in 2012, this eclectic group of musicians fell through the cracks for a while, but now they're back, and in what way! .
The best way that I can describe "Vesica Piscis" is that there's at least one song for each and everyone in there. It is so diverse and disorienting, yet incredibly well executed and always interesting. I found something funny and/or curious in every single song, even in the ones that I didn't like as much. It's weird music, that's what I'm trying to say.
The first track, 'Scape', already feels out of place with its eerie atmosphere and tense continuum-like crescendo at the end, something that will happen many times throughout the record. It serves as an intro and honestly can be skipped, as the first full track is a banger.
With 'Repugnant' the riffs come at you in such a wide mix that it feels like one is listening to two songs at the same time for a while, but after a minute the band hits their stride with a build-up to a chanted chorus that is excellent. The song overall has an uncanny Between The Buried And Me meets Mastodon vibe, down the heavily processed and effects background vocals and the ever-evolving guitar lines.
As we get into the second track, 'Arbiter of Taste', there's a pronounced stylistic shift, with this song being way more aggressive and groovy, showing a more pronounced extreme metal influence. By its midpoint we get a taste of Spencer Linn's lead guitar playing, which leaves barely a stone unturned, going from tasteful counterpoint to a blazing solo and then some acoustic musings, to end it all in a calculated cacophony of guitars and growls. But as excellent as this song is, I think the next one is the one that showcases what The Odious can achieve.
'Glowjaw' is equal parts soothing, safe and adventurous. From the grungy rhythms and vocal harmonies to Aaron Stern's Moog playing and Garrett Haag's endless drum grooves, this is a song answers a question not many people were asking: "What if Alice in Chains went prog?" In all seriousness, this song is one superb progressive rock ride. And just like that it segues into the most aggressive, heaviest song in the album.
'Hastor the Shepard Gaunt' is a frantic mess of riffs and growls, in the best of ways, with an experimental middle section that somehow fits, but I'm not quite clear how. The way they squeeze all the juice out of that one riff and the following syncopated and slightly dissonant guitar solo are a great way to build tension towards the ultimate release and segue into the title track.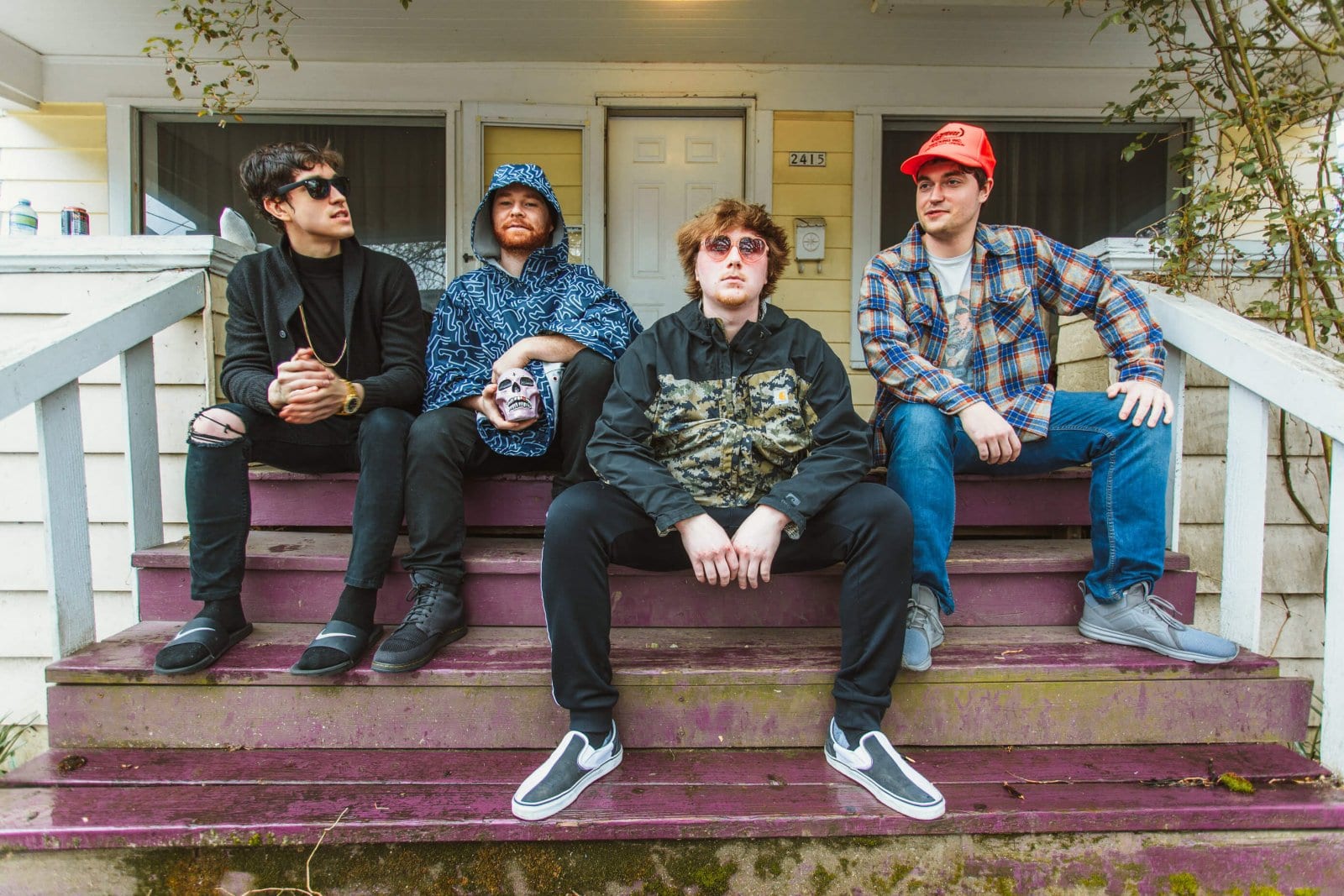 'Vesica Piscis' is one of the high points in this album, going in a more rock-oriented direction but filled with Spencer's hyperactive guitar playing. The song wanders a bit before going straight for the modern progressive metal feel that wraps up the last 2 minutes. It's somewhat confusing but I love it.
From here on the album gets weirder by the second and I had some trouble paying attention to it. 'Heavy Rhetoric' start with a very old-Opeth-like riff before going all out thrash metal and then turning into a somewhat self-indulgent show of force, breakdowns and dissonance. I think I like them more when they go in the rock-with-growls direction.
The next two songs feel a bit meandering, but '物の哀れ(Mono no Aware)' has some of the best melodies of the whole album, both in vocals and guitar, and an excellent conclusion deviating from the standard verse-chorus-bridge formula that had been kept for most of the song. 'Misuse and Malignment' is more urgent and frantic, and feels more disjointed, which I guess goes well with the name. It has its moments, though, like that unexpected swingy break.
The album's very last song might be its most out of place one. Gentle singing, piano melodies, acoustic guitars and an electronic foundation give 'Fix' a vibe that is unlike that of any of the previous songs. And just when it gets to the chorus and starts building up more and more, it stops. Suddenly. Talk about leaving one disoriented and wanting more. They might have taken it too far. Let's say it was an interesting choice to end an already challenging album with a classical guitar solo.
"Vesica Piscis" is an unabashed show of contrasts. Restraint vs. self-indulgence, melody vs. dissonance, aggressive vs. soothing, modern vs. classic, and everything happening at once throughout the whole 50 minutes.