Wobbler – From Silence to Somewhere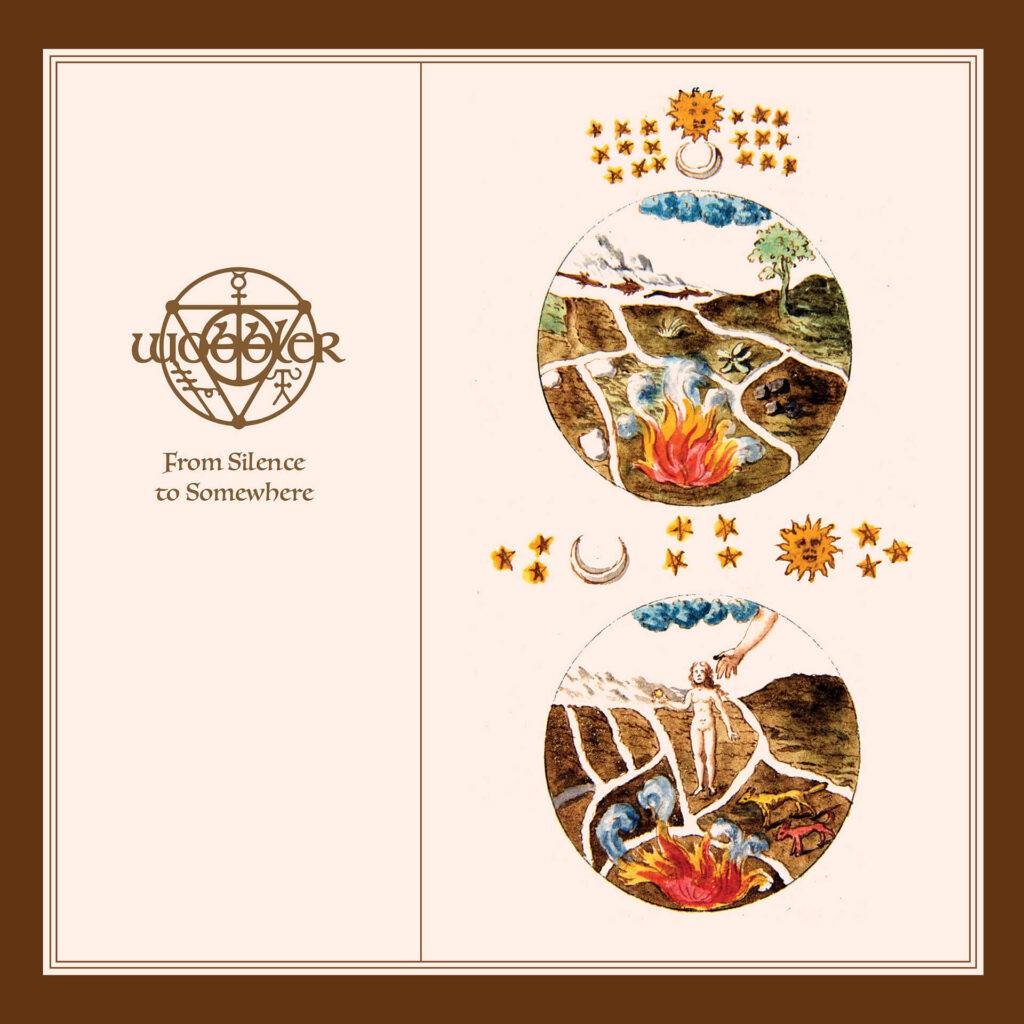 Wobbler is one of those bands that have been around since quite a while (1999) but not been very active both live and in studio. "From Silence to Somewhere" is just their 4th studio album, yet another solid step in a short but highly acclaimed discography. True to their origins and influences, the Norwegians continue their musical career in a display of musicianship and well-matured compositions both with complex and simple arrangements, melodies that will stick in your head and dreamy vocals and flutes seemingly coming from a Norwegian fairy tale forest in a background of Mellotron, Moogs and Hammonds. This combination of elements and sounds that will surely find a place in the heart of any prog-lover of bands the likes of Gentle Giant, Yes, ELP, King Crimson, Genesis, PFM, etc.
Only 4 songs, this looks as sparse as their discography (and live shows), but ranging between 2 and close to 22 minutes for a total running time of 47 minutes of Prog-grandiose. From beautiful Mellotron solos and edgy guitar riffs, to renaissance inspired passages to odd touches of flamenco and latin grooves to Italian recitals. This album has it all!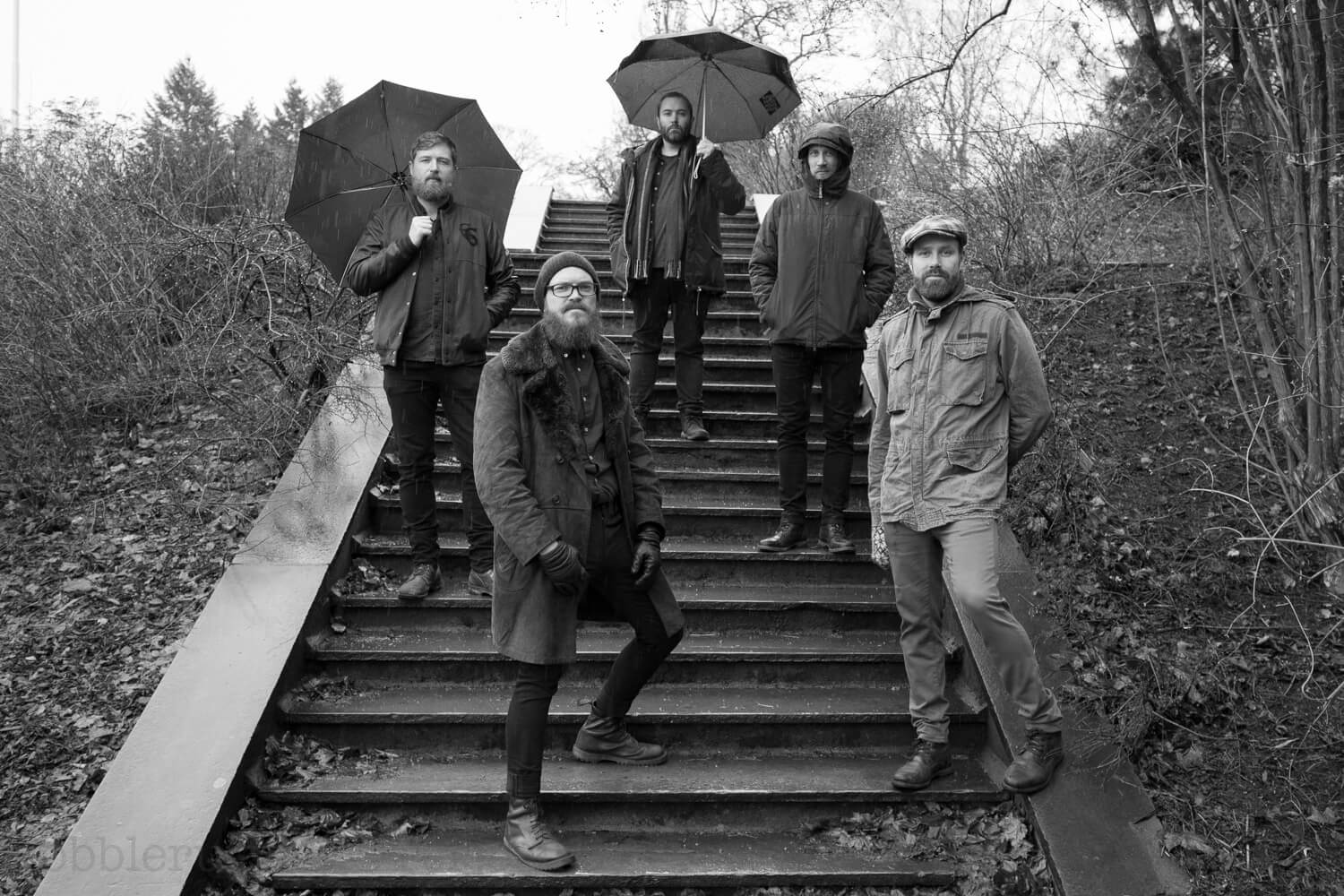 Lars Frøislie's leading keyboards (piano, mellotron, moogs, hammond, chamberlin, and other analog keyboards) add so much texture to the band's music, while the edgy, heavier sound is brought in with the guitars from Geir Halleland, without having the distorted sound we're used to get these days. Strong bass lines from Kristian Hultgren and the clockwork from Martin Kneppen on drums and percussion, rounds up the sound clearly led by the wide range of options Frøislie keys offer.
The opening title track, with its almost 22 minutes, is an ode to classic 70's progrock giants. Here you have half the album already, and the mood sets in for the remaining 25 minutes. 'From Silence to Somewhere' is everything a band of today can do to replicate the mood, sounds and mastership of the classic progrock bands Wobbler take influence from, but sounding modern and with their own 'Wobblery' spice. The moody, sweet and melancholic vocals from Andreas Prestmo above the clean (but heavy!) guitars, strong bass lines and the space-ambient filling mellotron and moog sounds, remind me a lot of the Swedish band Anekdoten. If Wobbler is the left shoe of the big 70's prog-rock revival, Anekdoten is the right shoe! Both fill the spot about quality original music without being a blatant copy of the 70's prog. Each have their unique sound, and while Anekdoten has an overall heavier sound, Wobbler remains darker and more introspective.
On the melancholic mood we stay when the second track (and shortest of all, above the 2 minutes mark) starts. 'Rendered in Shades of Green' is a very beautiful yet sad song led by a soft enchanting simple melancholic melody that repeats all through. Starting with piano in a gradual crescendo including cellos and mellotron, to fall again to its closure without reaching a climax point.
'Fermented Hours' introduction feels like a blast of Norwegian glacier ice in my face! Dark but oh so refreshing! Definitely heavier and darker! I'm really loving this song and so far it is already among my favorite songs from Wobbler's entire discography! Direct riffs and simple melodies, anyone who loves the latest Opeth albums will surely like it! And suddenly comes an odd break in the form of an Italian dialogue (a poem?) to jump again to the dark heavy melody of the start and vocals above them. Like a rollercoaster, we fall again into another change of pace, led by a playful keyboard and the soft dreamy voice from Prestmo. Towards the middle of the song then we get a full first line presentation of an Italian recital, I'm still wondering what it has to do with the whole song. Odd but fits with the general mood and crescendo the song displays while the Italian words are spoken. The song continues to develop and for moments make me doubt if I'm listening to a relatively unknown Norwegian band, or the Prog-Gods YES. But then I'm reminded again this is Wobbler, by the comeback of the darker mood and sounds – with glockenspiel and pipe organ sound included. Thinking about the extended use of analog keyboards, I wonder if this is a real pipe organ or is it one of the synthesizers. Kudos if it is the former! At 10:32 minutes this rollercoaster of a song comes to an end in a climax-closure ending worth to be the album's end.
But the best (in my opinion) is yet to come!
'Foxlight' begins with a dreamy environment, beautiful, almost bright and happy, even the word sunrise is sung on the first minutes… Like coming from an enchanted Norwegian fairy-tale forest, the clear sound of acoustic guitars, glockenspiel, flutes and mellotron background set the mood. A mood that suddenly transforms, like story-telling, into a massive wall of sound coming from all musicians displaying their best! Bass, drums, spinet, electric guitars, additional keys, and percussion effects all join in a grand pre-climax (?) part – with different times and key changes, that melt and almost dissolve me in a puddle. This is WHY I love Prog! Then comes the vocals……….ahh! I just wish I had the lyrics to complete the journey! (and sing-along!).
A mid part spinet solo with the clean electric guitars as a background on top of a repeating bass line, reminds me of Ray Manzarek's style (for some reason I can't explain myself), the mystery 70's mood maybe? The song goes slowly developing / dissolving into the softer ambient and happier mood of the beginning, coming to a sudden stop that lasts only a heartbeat. Strong direct a capella vocals with a line resembling renaissance music (which I love!) jumps right at your face, and then the sudden addition of the whole band, growing quickly in a grand finale for a superb album that I'm sure will stay for quite a long time with me. Yes, I'm in love!
Tracklist
From Silence to Somewhere
Rendered in Shades of Green
Fermented Hours
Foxlight