Luna's Call – Void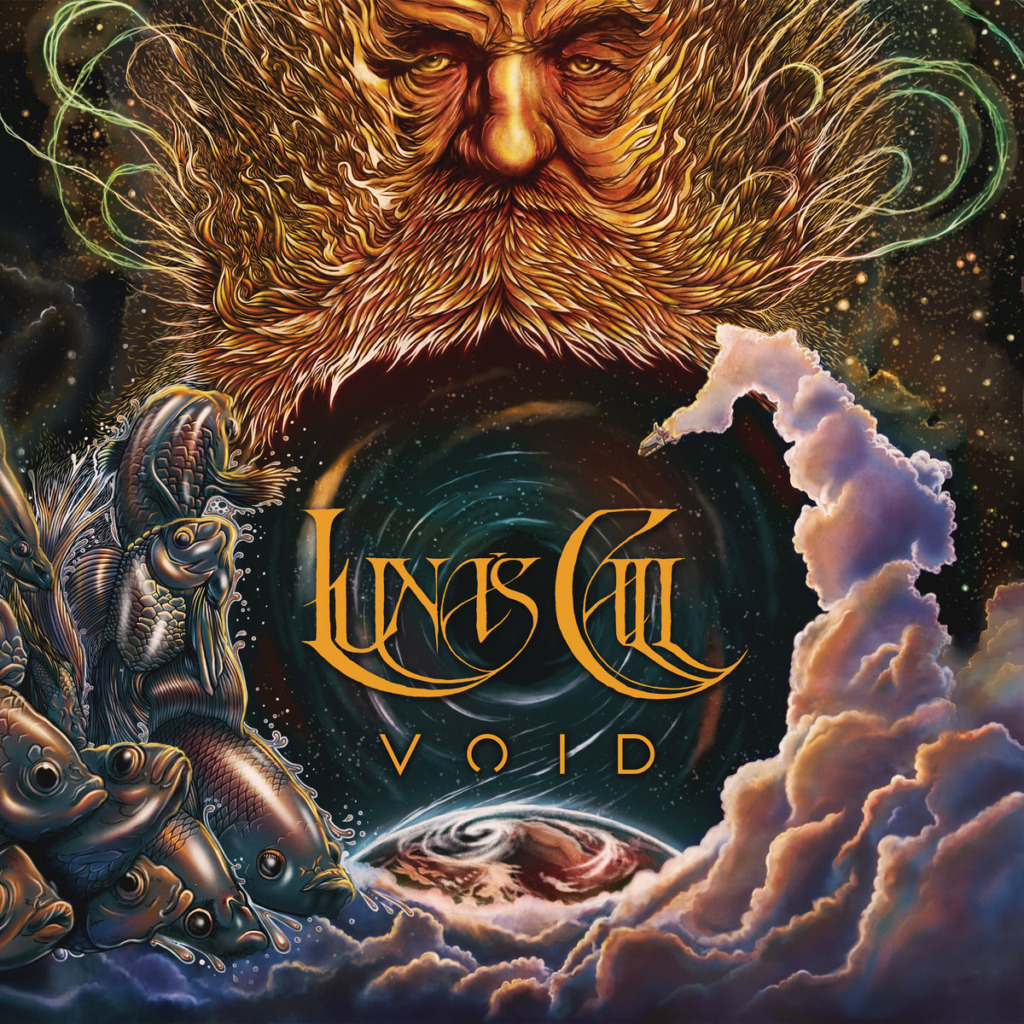 All aboard! The U.K. band Luna's call is taking us all on a voyage in space with their second album "Void". And it's quite the journey, so buckle up!
Thanks to the one and only Russ Russell's mix and mastering, "Void" is even more polished than their strong debut "Divinity" and the magical artwork by Ian Purdy is just the cherry on top of this masterpiece.
If I had to compare their sound, I would say it's something between Opeth and Mastodon in this album, especially when it comes to the fantastic blend of clean vocals and growls.
The technicality and dynamic is beyond what I expected. After hearing the single 'Signs', I knew this is going to be a strong one, but I truly fell in love with the album while listening to 'Solar Immolation'. That dreamy keyboard section took me in outer space in a very Happy the Man manner, seamlessly transitioning to one of the awesome solos on this track, and that's only two small sections from the 13-minute star of the album.
(click here if the video doesn't play)
When I thought there's nothing more to surprise me, 'Enceladus & The Life Inside' came with its acoustic intro, choral vocal harmonies and middle-eastern percussions to prove me wrong.
In 'In Bile They Bathe', we get almost pure death metal, followed by the melodic clear instrumental 'Silverfish'. After that strong contrast, the album gets back to its essence with the fantastic closure 'Fly Further Cosmonaut'.
Besides all that my favorite thing on the album has to be the little "Bleh!" 3 minutes in 'Locus', puts a smile on my face every time I hear it.
Picking favorite songs for this one was hard, since for me this is one of those albums you HAVE to listen to as a one piece. The voyage shouldn't be interrupted.
In conclusion, there's a lot going on in this record, in the most astonishing way imaginable. Definitely don't sleep on these guys, they are coming strong and will be everywhere before we all realize it!
Tracklist:
Merced's Footsteps
Signs
Solar Immolation
Enceladus & The Life Inside
Locus
In Bile They Bathe
Silverfish
Fly Further Cosmonaut