Yossi Sassi & The Oriental Rock Orchestra – Illusion of Choice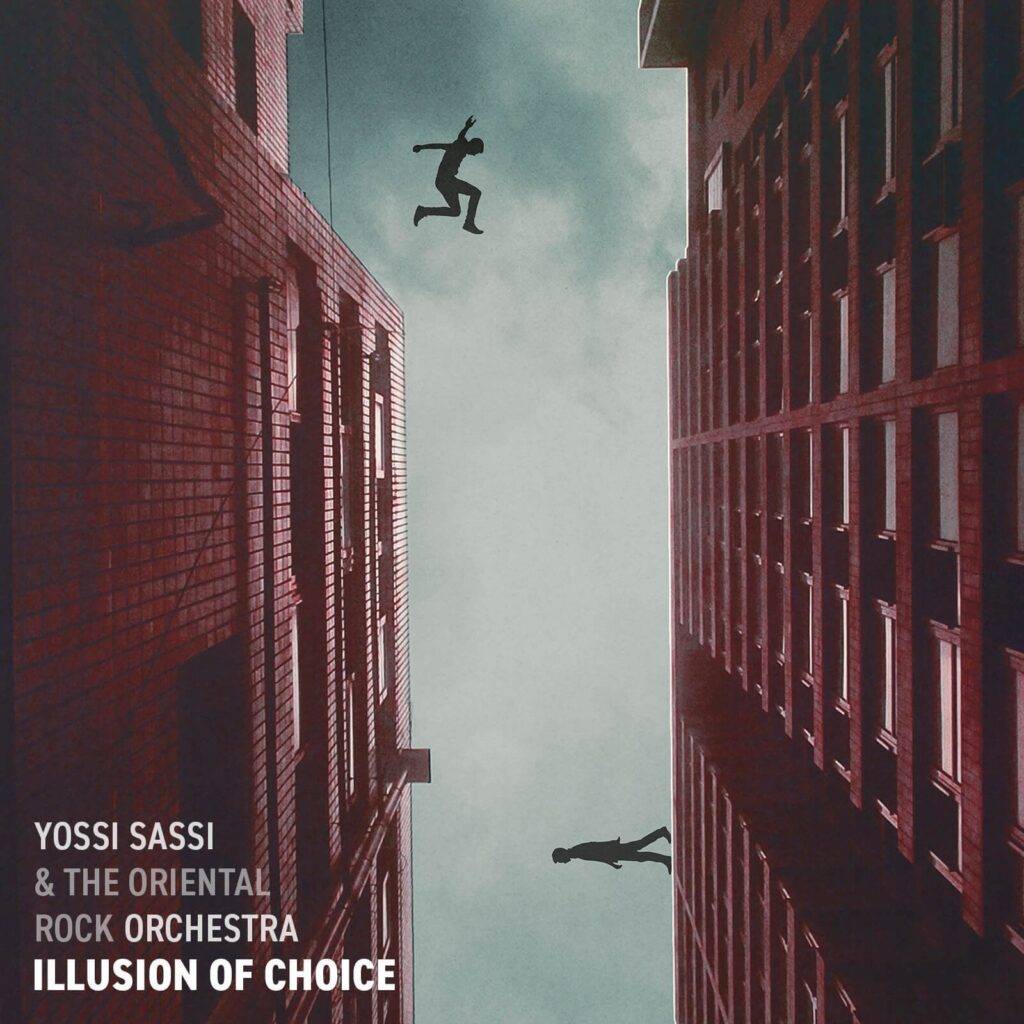 When I'm ready to listen to an album by any 'oriental' tag on it, immediately comes to mind 'another album with oriental music elements combined with metal'… but in this case I have to highlight that "Illusion of Choice" is by none other than the man generally accepted as 'the creator' of the 'oriental metal' tag.
Yossi Sassi displays on this album every path traced since the conception of Orphaned Land  (considered as the pioneers on this subgenre) until today on his solo career.
But Yossi's music is so much more, is not just plain 'oriental' and 'metal': it has progressive rock elements, it has Jazz elements, it has Blues, and folk… all of this combined with such ease. Of course you're going to recognize the oriental music elements as predominant, but listen carefully and you'll start to discover so much more!
The instrumental 'Kardia' opens a mostly instrumental album. Featuring the main elements that make Yossi Sassi's music recognizable at first listen. Then the first guest appearance in the vocal duties we have Ross Jennings (Haken) in 'Reveal', which was released as single and video.
The song features an interesting mix of what has become 'classic' progmetal and the oriental melodies, in a more progressive composition than what we can find in Orphaned Land or Myrath to name two of the most known bands on this genre.
The album continues with 2 relatively short instrumentals with 'Art of the Problem' and 'Maktoob', the first being the more straight-forward prog but with a beautiful oriental melodies middle part which creates a nice platform for Yossi's prowess on the guitars. 'Maktoob' starts as a slower tune, a bit sombre in mood and built upon oriental melodies with some highlights here and there from Yossi's shreds. Towards the end features a nice combination of off-time passages and oriental melodies. Very proggy for a moment, very interesting overall, but lacking certain shine and the outro sounding a tad forced in my opinion.
Next track features Ester Rada (actress and soul and jazz singer of ethiopian-jewish heritage) on vocal duties. 'Choice' is a melancholic tune. A soft paced ballad perfect to feature Ester's beautiful, clear and power voice. The song overall is a break into the general mood and musical concept of the album, at times when listening the whole album it feels out of place as it has very few elements from the oriental music we've been listening until now. 'Choice' is beautiful song and powerful on its own and would fit perfectly on any album featuring more generic progrock. So, don't get me wrong, the song is beautiful and a perfect example of melodies that get stuck in your head for days. Yossi closes the song with a gorgeous guitar solo that bursts equally in feeling and expertise.
For the next 3 songs the album comes back to the instrumental tracks with oriental flavors. 'Orient Echoes' is the most progressive song of the album, showcasing an array of rhythm changes and complex melodies based on oriental music scales, with guitars, flutes, and all the orchestra in perfect sync. 'Akrotiri' is a much slower song, more mid-eastern music than anything metal. Without being an expert myself, I dare to say the only western instruments are guitars and drums. Very melodic and easy to enjoy, while 'Monad' continues the same pattern as the rest of the album, the difference, apart from the main melodies, is that it features a chorus vocalizing along the melody in jewish traditional music fashion.
'The Syncopating Heart' closes an interesting and varied album, with vocals duties by Yossi himself. Is a mellow tune, back with oriental elements, but more in sync with the start of the album, having more rock elements, but very few prog elements. It closes in grandiose form by having the whole orchestra in full in an ominous melody, evidently signalling the end of the album.
It is not easy to objectively review an album that has such a big tag in front. If you like the combination of progressive metal or metal with other genres, no matter what kind, go for it, as it is interesting how Yossi mastered the art of composing a different kind of metal, having heart and traditions up front, but without falling too flat into yet another oriental rock album. Sassi is an excellent guitarist who created an album that could serve as introduction to this subgenre in metal, but can be as well regarded as an excellent guitar axe -almost instrumental- showcase of why he has made a name for himself in the genre.
Tracklist:
Kardia
Reveal ft. Ross Jennings
Art of the Problem
Maktoob
Choice ft. Ester Rada
Orient Echoes
Akrotiri
Monad
The Syncopating Heart