Arkentype – Rosetta (Exclusive Official Video Premiere)
Almost two years ago, the very first article we posted here in our dedicated Progspace was an interview with Simen Sandnes, drummer of Norwegian newcomers Arkentype. A few line-up changes (on both sides) later, we are super stoked to host the exclusive premiere for the video of Arkentype's new single "Rosetta".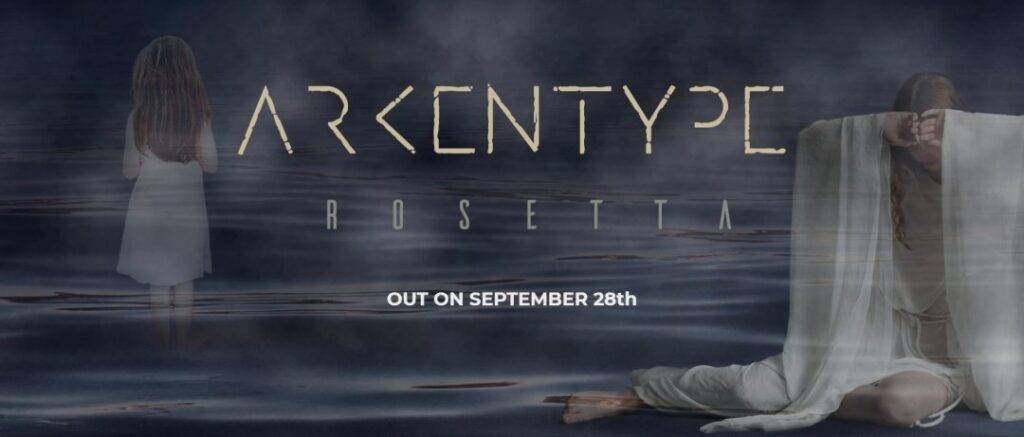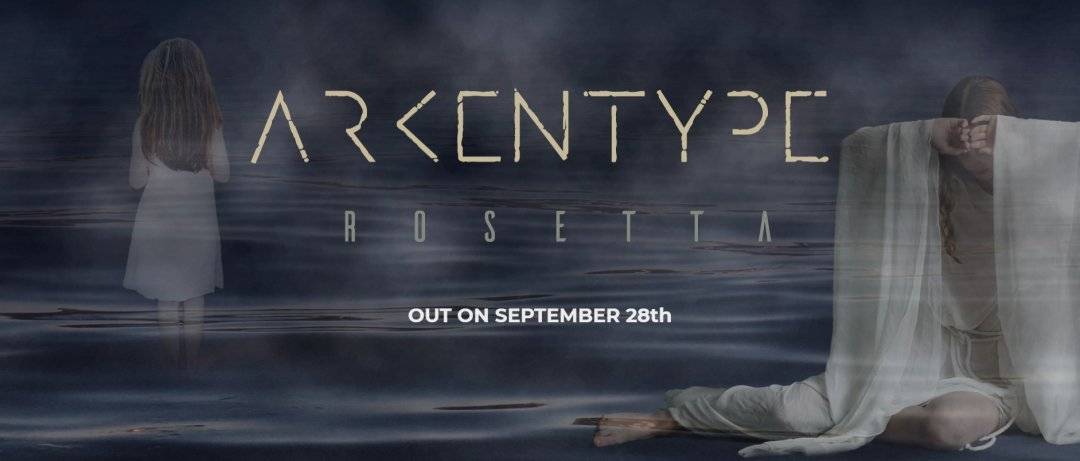 Bassist Kjetil Hallaråker chimes in about the origins and long journey of 'Rosetta' and the line-up changes: "I don't think I've ever been as inspired as during the Haken-Tour. I remember four (quite different) songs were started then, and I was quite eager showing anyone on the tour bus when I got the opportunity".
"One of those four ideas was 'Rosetta', and I really felt that I was on to something with the song…" continues Kjetil. "After that, Arkentype had some struggles, with Simen on tour and other stuff that made it hard to come together as a band. We had step-in drummer Tibor Teskeredzic and step-in guitarist Nicolai Gill Johannessen help us out a few gigs (even our now current vocalist Kjetil Lund helped out as a step-in singer one time). So – after some downtime, guitarist Simen Handeland decided to quit Arkentype. We were playing with the thought of having Nicolai in as a permanent member. Shortly after Nicolai started working on 'Rosetta' with us, Kevin Augestad decided to leave the band. So, here we were, working on the draft I finished over a year earlier with Simen and Nicolai."
"Simen is a lovely guy to have in a songwriting process. He's always optimistic and positive, he shows a great respect to the process. With Nico, the song was heading in another direction than we ended up in, which has some variations from the original idea. But we only got to keep Nicolai a few months, so that's when Simen recommended Øystein Wangen for guitars, and in a combination of the fact that I trust Simen and that I really wanted Arkentype to get going again, we kind of just made him a permanent member of the band without doing an interview or anything like that, haha! Luckily he's perfect. And I don't use that word in exaggeration, same goes for Kjetil Lund, but the difference was that both me and Simen had known him for a couple years already, so we just needed a "yes" from him and then we were good to go."
About the final process of writing the song, Hallaråker adds about finishing touches with new shredder Øystein Wangen: "I feel so lucky that the songwriting with Øystein just "clicked" instantly. Most of the changes to the original draft happened with Øystein."
About the lyrical concept and the vocal recordings, Kjetil had the following to say: "I don't quite remember if the vocals came before or after Johan Bakken (keyboards) had joined us. I had a few lyrics I had written almost two years prior, and along with Kjetil and Øystein we kind of put them together in to a concept. I had been so caught up in thinking about the fact that some of the kids who were taken from their parents because of abusive relationships still wanted to get back together with their parents. That whole relationship puzzled me, so the lyrics ended up capturing that whole concept."
"The vocals were the last thing we did, and that went surprisingly fast. Kjetil (Lund) and me would take turns singing over the song with the lyrics in front of us. The bridge-part came almost first try and I was like "I really want to sing this part. Can I sing this part? Please?" and Kjetil backed me up, so I'll have to credit him for that opportunity!
Arkentype 2.0 also comes with the addition of a keyboard player, and this is how that happened: "Along with the new process with Øystein, Simen and Kjetil Lund, I had been hanging out a lot more with Johan, and we had some nice, deep conversations. We had also been playing with the idea of having someone on synths in the band, so I asked him how he'd feel about being a part of Arkentype. He was very quick to answer, so we decided to ask him properly: "Hey, do you wanna join Arkentype?"- "Yeah!" – "Cool! You're in! Bye!" So, when Johan joined the process we already had most of the synth ideas programmed. Me and Johan had a writing session over skype where we scrapped the whole synthlead in the intro and swapped it out with something way cooler, Johan came with a lot of cool ideas regarding sound, and then we passed it to Nolly and Ermin who made it sound as smashing (if I may be so frank) as it does!"
A huge step forward in this band's young and promising career, we give you "Rosetta". The single was recorded and produced by the band themselves, mixed by Adam 'Nolly' Getgood (Periphery, Devin Townsend Project), and mastered by Ermin Hamidovic. The artwork was done by Hicham Hamzi and the video directed by Stine Sandnes.
Director: Stine Sandnes
Actress: Katrine Finsådal Haugland
Camera: Tobias Hole Aasgaarden
Camera: Simen Sandnes
Drone: Didrik Rud
Edited by Simen Sandnes
Mixed by Adam "Nolly" Getgood
Mastered by Ermin Hamidovic
Arkentype is:
Kjetil Alver Lund – Vocals
Øystein Wangen – Guitar
Johan J. Bakken – Synth/Keys
Kjetil Hallaråker – Bass
Simen Sandnes – Drums