Anubis Gate – Covered in Black
I've been listening to Progrock and Progmetal since more than 20 years, and as soon as I was connected to the internet (and to progrock and metal radios), there was always a name popping up with a relatively high frequency: Anubis Gate. I always thought that name was a bit cheesy, but their music always caught my attention, even if not to the point to go crazy for them, I recognized them and remembered some of the tunes I heard. After several years and thousands of minutes of music later, I must say I lost track on this Danish progmetal band (and really one of the first true to the progmetal sound, since they started back in the early 2000's and some of them have been playing together since two decades before!).
Since those days, the band went through line-up changes and have produced 6 albums, with "Horizons" (2014) receiving high acclaim. But I daresay, after listening to "Covered in Black", with almost fresh ears for Anubis Gate music (remember I had many years without stopping to really listen to them), I've been blown away!
This album, as its press release states, is a much darker turn in the band's music, which I totally appreciate. They could have perfectly continued the path set in "Horizons", but they decided to go a different one and follow their instincts and touch darker grounds, literally.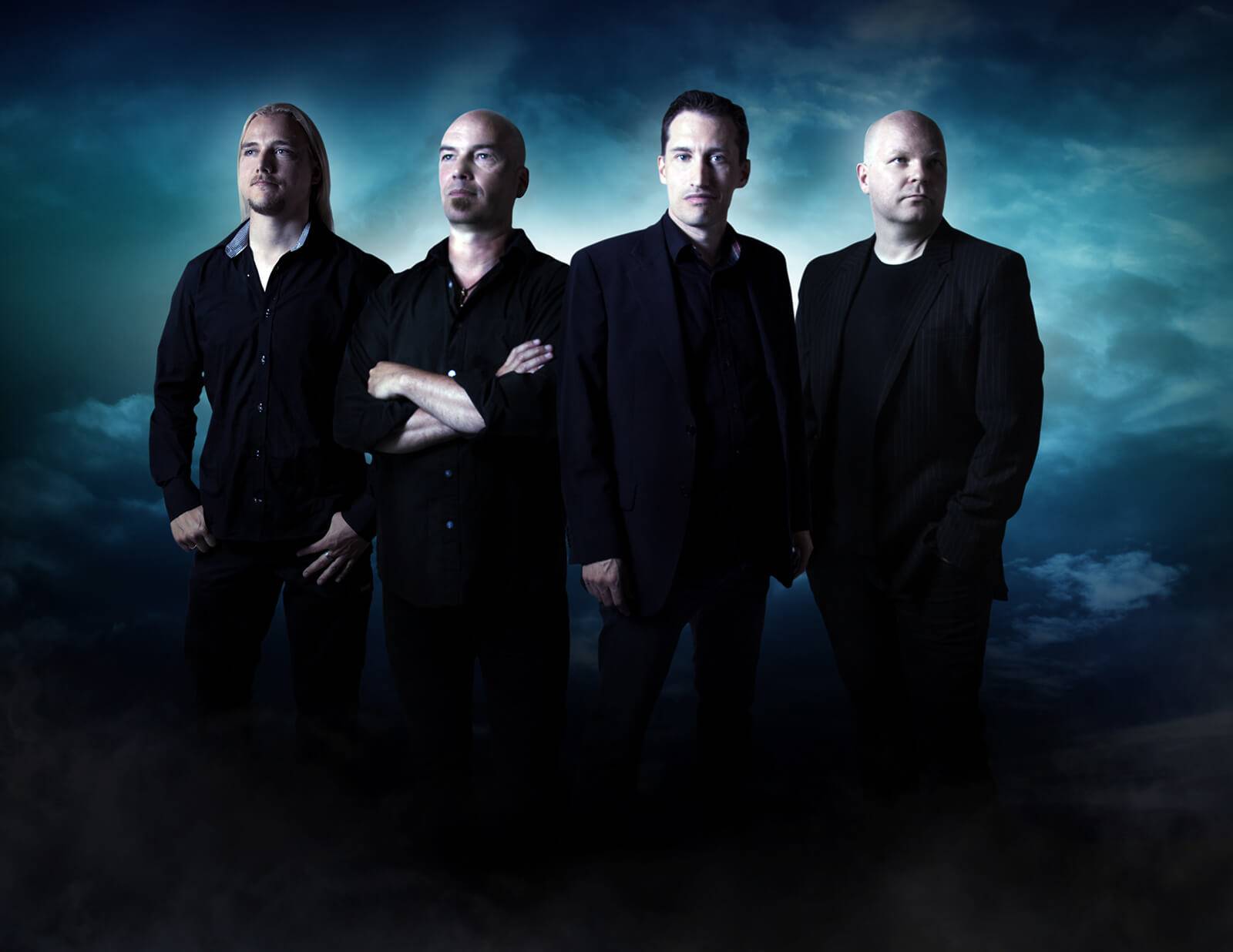 Musically this album is an honest and direct round piece of excellent melodic progressive metal. I'm truly in love with the different melodies and how the Danes managed to finely weave each melody threaded with such a mastery only experience, 2 decades and 6 albums on their backs can give. Led by Kim Olesen (guitars and keys) as main composer and Michael Bodin (guitars) following his steps and Henrik Fevre (bass, vocals and sax) aiding with the lyrics and some vocal melodies, not leaving behind the clockwork beats from Morten Gade Sørensen (drums).
This album deals with a lot of darkness. Black subjects like murder, mental health issues, violence, etc. But the melodies weaved within these dark subjects, shed a light and reveal the beauty that each song has. Be prepared to get several earworms, guaranteed.
An interesting point on this album is that it has 2 suites of 3 songs each. One of the suites is obviously found when you see the names of the songs: 'Black', 'Blacker', 'Blackest', and another with its songs across the album, but once you follow its lyrics and if you pay attention to the melodies you can easily gather them together, bringing in mid-eastern vibes that play along these lyrics. A welcome freshness among such dark subjects these songs tell us about. The suite of the blacks is one of my favorite tunes along with their first single 'The Combat', to which they released as well as a dramatic video clip.
Other highlights, apart from the masterful vocals from Fevre, are the crunchy guitars, great rhythm sections – framing the catchy beautiful melodies – that will keep you headbanging all the 55 minutes, and the seemingly random introduction of keyboards and guitar sounds that have such a beautiful clean 'pink-floydian' vibe. But they are indeed not random at all, as they blend perfectly into the theme of the respective songs, as well as into the whole album nature.
"Covered in Black" is not a concept album, but a themed album. It is as much a progmetal album as it is a melodic metal album. It is an album with moments that will really blow you away with their massive sound, as well as it will take you on the wings of its melodies with some electronic ambient keys here and there, and for sure it is an album that will crush your heart with its depth of feelings and the, at times, very sweet sounding vocals. An album that the more I hear it, the more I like love it, the more it surprises me, the more I pass by the classic "progmetal-sound" in a  band that have managed to re-invent themselves and knock the door of the future sound of this genre. For me "Covered in Black" is a strong candidate for album of the year! Can't wait to hear what these 4 danes have in store in their future, just pray it won't take as long as this opus took to see the light.