Arch Echo – Arch Echo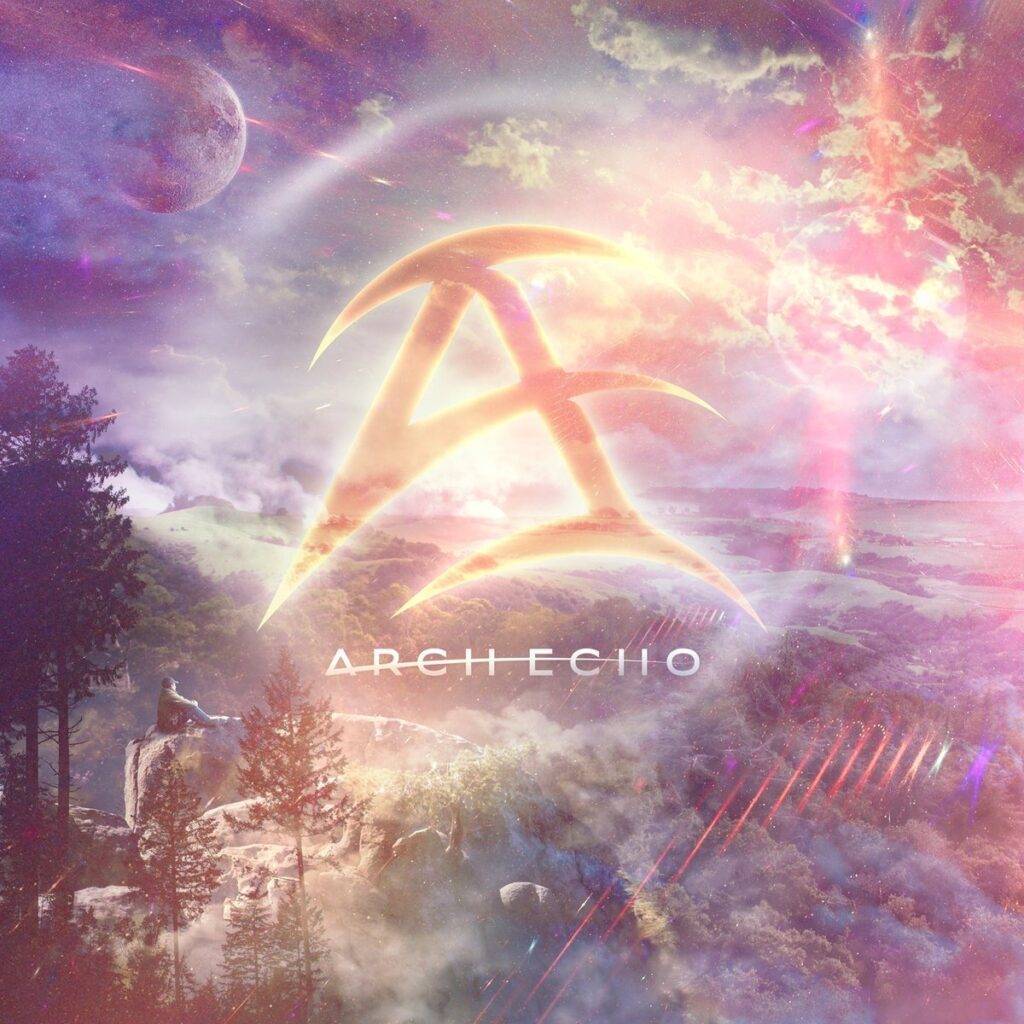 This is not a review about an upcoming release by Arch Echo with the same name as their 2017 debut album. It just took us a bit of time and a little help from the band for us to finally take notice. Arch Echo is, at least for me, a prime example of a band that needs to be seen live to fully grasp the geniality of their music. They really are music nerds. As stated by themselves, their goal is to create music that is not only complex but accessible to the listener, delivered with passion and enthusiasm. And while just listening to the record delivers on the complexity and accessibility, it is in a live setting that the passion and enthusiasm of these five musicians really bring the listener in. It is somewhat difficult to single out any member on any track, and that is a fine testament to their abilities as well as their compatibility as musicians, but I'll give it a shot anyway.
We start the record off with 'Earthshine', where the vibe that we will find on the album as a whole is established. This is what usually would be referred to as a summer album, albeit packed with a ridiculous level of technical proficiency. Joey Izzo's solo is just one of many nuggets of keyboard magic that we will get along the way. The summer vibe is kept until the break when we get a stern reminder that this a modern progressive band. Next comes 'Afterburger' (I'd love to hear the story behind that name), starting with a nice melody on keys, and then Adam Bentley and Adam Rafowitz come blasting in with so much groove in their riffs that it feels just natural to start headbanging. During the break, we get an amazing harmonization over some crushing rhythm, and then Joey goes off in a keyboard exploration while Joe Calderone rumbles on bass underneath. The ending is magnificent, with everything that is going on simultaneously it still sounds cohesive, and then that very last riff is just pure heaviness.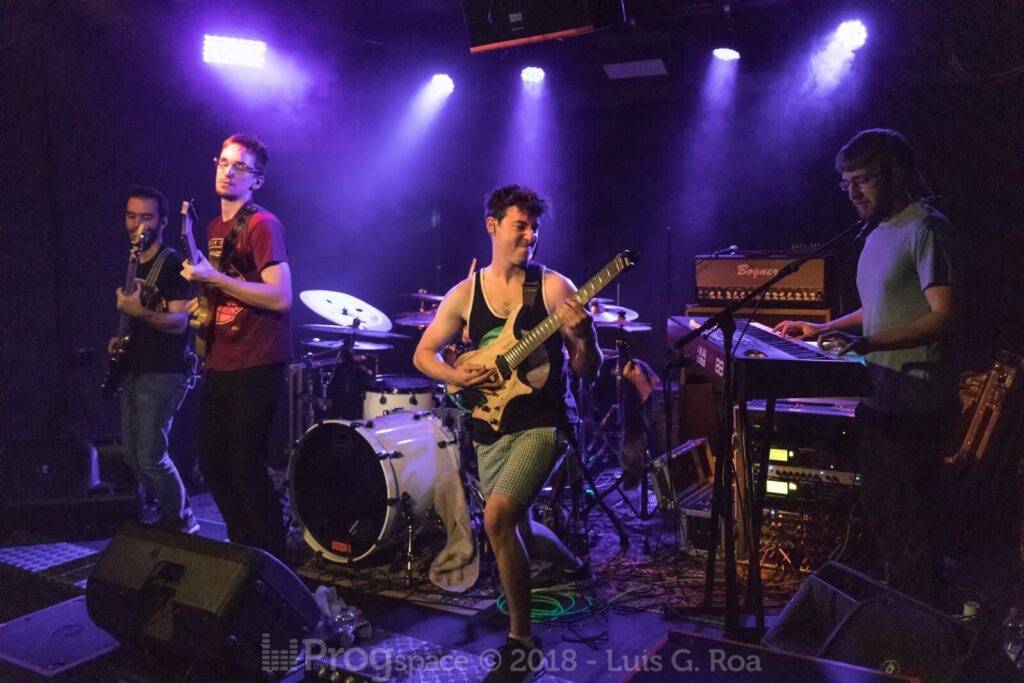 We are taken back to the jazzy summer vibes with 'Hip Dipper', with all members yet again firing on all cylinders. The interplay between the Adams and Joey coupled with the solid rhythm and groove work from Joe and Richie Martinez makes for a great experience. 'Color Wheel' is a more relaxed track, maybe open is the better adjective, with a lot of piano and synth melodies played over guitar riffing chaos. Adam R's guitar solo at the beginning of the break and the following one by Adam B are both excellent, as is Joey's on keys right after. And just when the song is about to finish we get a flurry of drums by Richie, to top it all off. 'Bloom' comes next with a much-needed rest from the over-the-top technicality of the previous songs. A chill, beautiful song that is hiding a lot of tasty bass work from Joe, including a superb solo, as well as insanely complex guitar work that remains accessible somehow. But enough of the break, 'Spark' gets right down to it with an explosive beginning and a frantically upbeat feel, so much so that I don't know if I want to headbang or dance to it. The extended guitar solo by Adam R is simply mindblowing, and then it is followed by another great solo from Joey. And talk about ending a song with a bang, the djenty riffing is perfect.
What comes next are two drastically different sides of the same musically gifted coin. 'My Head Sometimes' is perhaps the heaviest and most technical song in the album, and the one with the most hidden gems, like an excellent, groovy slap-guitar bit from Adam R right in the middle of the song. The slow riffing makes the song in my opinion, as it adds a heaviness to it that is much harder to accomplish with blazingly fast runs. The ending is simply majestic, with a chorus-like quality that isn't common in instrumental songs, and the huge riffs. Then the band segues on to the other side, and we have 'My Heart Sometimes'. As the name would imply, where the previous song was technical and brainy this one goes in a very emotional direction. All the keyboard work in this song is beautiful, and the all the technique and virtuosity that goes into the main melody is admirable. And then Richie comes to kick everyone's ass. An excellent song to close an impressive debut album.
It is refreshing to find bands like Arch Echo, with working musicians who aim to push the envelope of the music they want to write and play, and yet keep it catchy and melodic enough for the everyday listener on the way to work or just scrolling through Spotify who might stumble upon them. And to reiterate, this band has to be seen live to fully comprehend all the passion and enthusiasm that they have put into these 8 songs.
Track list:
Earthshine

Afterburger

Hip Dipper

Color Wheel

Bloom

Spark

My Head Sometimes

My Heart Sometimes