Black Crown Initiate – Violent Portraits of Doomed Escape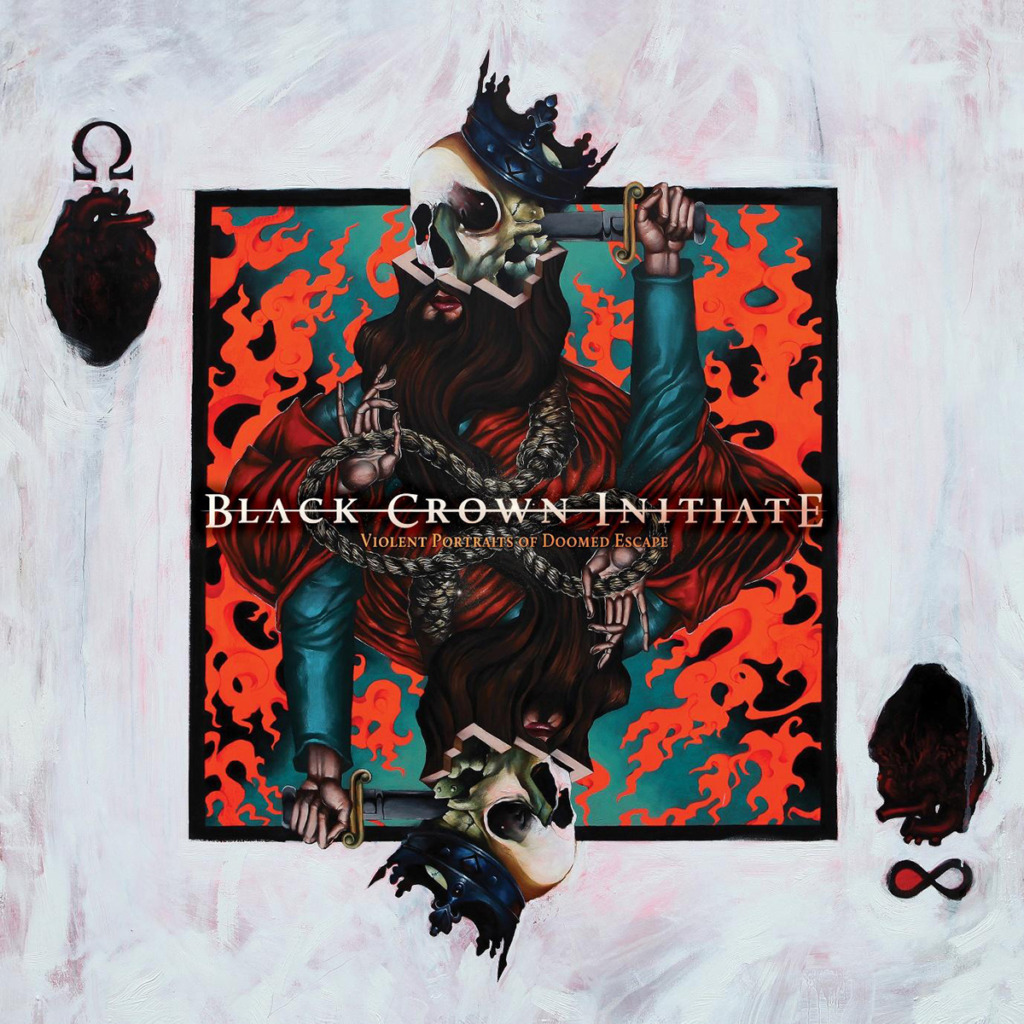 Black Crown Initiate first came to my attention when they were announced in the line-up for UK Tech-Fest in 2019. Unfortunately, they had to drop out of the festival because they secured a slot supporting Rivers of Nihil on their European tour. We saw them on that tour, and you can see my review of that gig here.
The following year, they were announced again for UK Tech-Fest, but alas the festival was postponed, for reasons we are all painfully aware of. Maybe it will be third time lucky at Tech-Fest 2021.
The band are quoted as saying: "We tore our hearts apart making this record, and we can't wait for you all to hear it. It is the best thing any of us has ever made. More to come." I agree with them, "Violent Portraits of Doomed Escape" is the best thing they have released to date. It is hard to imagine them making anything much better, because this album is superb, but who knows. They have packed so much stuff into these nine tracks, I hear something new each time I play this album.
'Invitation' is the first and longest track. It starts slowly, like a roller coaster car climbing to the top of the first incline. The anticipation builds and then, whoosh! you are off, twisting and turning, fast and slow. When you reach the end, you just want to stay on for more.
It was one of the three tracks posted on YouTube in advance of the full release.
Black Crown Initiate – Invitation (click here if the video does not play)
'Son of War' delivers blast beats with clean vocals from Andy Thomas, and harsh ones from James Dorton over the top, it is absolutely, brutally exquisite.
There's a much softer feel to the next track, 'Trauma Bonds'. For some of it anyway, it gets heavier towards the end.
As with all the tracks, 'Years in Frigid Light (album version)' has some stunning drumming. The current line-up of the band does not include a drummer, but I believe it is Gabe Seeber, who in the past has drummed for The Kennedy Veil, Abbath, Vale of Pnath and The Faceless.
By far the strangest track comes half-way through the album. 'Bellow' is a short but weird interlude, involves throat singing, and sounds like some sort of angry demon trapped in the bowels of the Earth.
'Death Comes in Reverse' returns things back to the general ambience of the album. A varied little number that swings from light to dark and back again as it trundles along at a steady agreeable pace.
Another pre-release video was of the song 'Sun of War'. Another great track, with lots of time changes. It starts off soft and hypnotic and slowly builds to blistering crescendo.
Black Crown Initiate – Sun of War (click here if the video does not play)
Song number three on YouTube prior to release was 'Holy Silence'. It starts with a nice bass riff from Nick Shaw, is joined by drums then guitar and clean vocals, builds then breaks to a subdued passage, where that demon seems to make another appearance but perhaps a little more distant. But then he surfaces with a vengeance and battles with Andy Thomas's clean vocals. There is a great little instrumental section to finish the track, with brilliant guitar work by Ethan McKenna.
Black Crown Initiate – Holy Silence (click here if the video does not play)
The final track 'He is The Path', has a similar feel to the start of 'Invitation' and is a short, haunting song that slowly fades to silence.
What an excellent album this is. I have liked the band since I discovered them, but this will firmly cement them in my list of favourite acts and likewise, this release among my favourite albums. It is also another strong candidate for my album of the year 2020.
"More to come", they said? I for one, cannot wait.
Tracklist
Invitation (07:55)
Son of War (04:03)
Trauma Bonds (06:03)
Years in Frigid Light (album version) (06:43)
Bellow (02:14)
Death Comes in Reverse (05:45)
Sun of War (07:14)
Holy Silence (07:47)
He is The Path (02:19)