Gleb Kolyadin – Gleb Kolyadin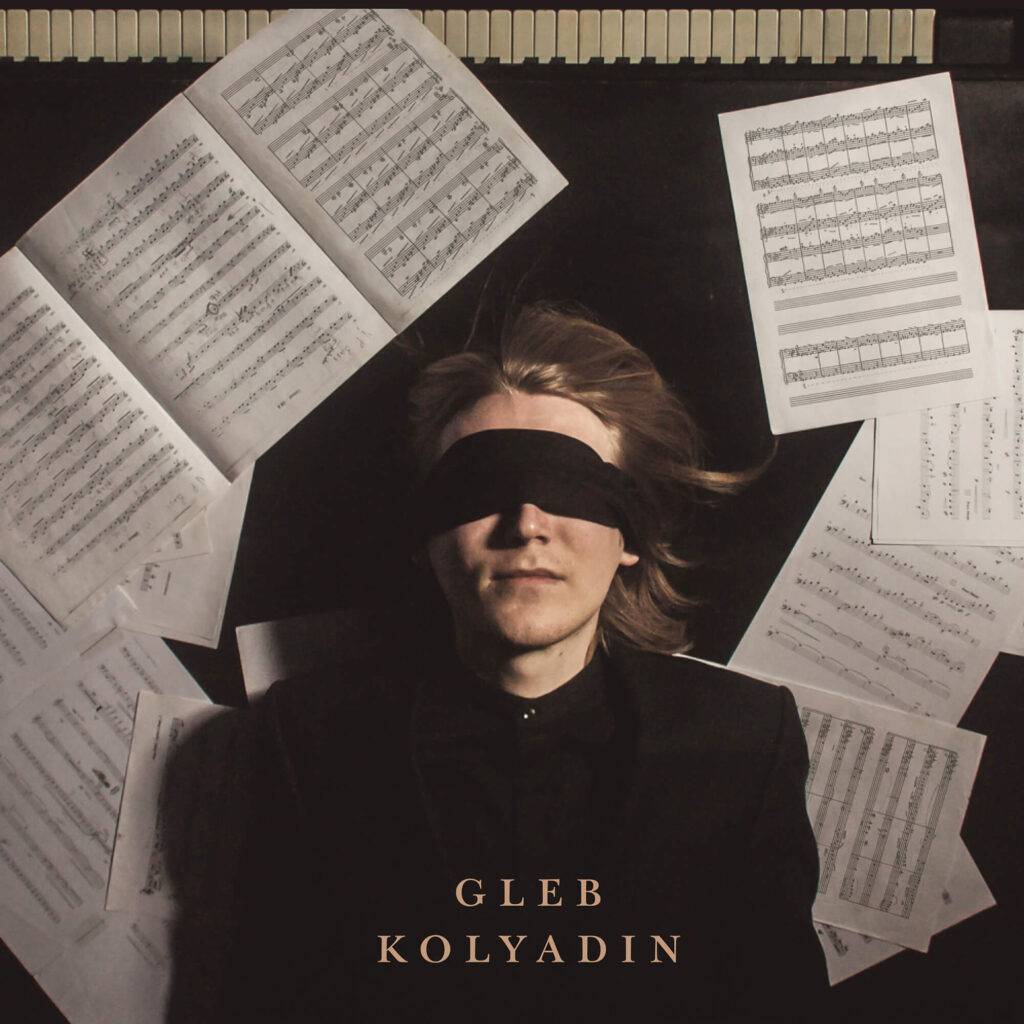 Those who follow the Russian prog-chamber duet Iamthemorning know very well that the shy and not so visible part of this duet, but nevertheless very important half, Gleb Kolyadin, is not only a masterful pianist, he is as well an excellent composer, as the albums from the duet have already shown us. But his qualities as composer and pianist truly shine on this, his first solo album, an album where he explores a search of identity in a unique storyline .
Since a crowdfunding campaign was announced to help finish the production of this album, I knew all of us prog-lovers were in for a major treat impossible to miss! And I was not wrong. Since the first time playing this album I fell in love! Beautiful melodies, very well written music, atmospheres, progressions, and so many textures and emotions, at moments truly cinematic! Add to this the masterful work of the as well impressive guest musicians, a group of well known names in the progniverse. With names like Gavin Harrison (Porcupine Tree, The Pinnaple Thief, King Crimson) on drums, Nick Beggs (Steven Wilson, Steve Hackett) on bass, Theo Travis (Soft Machine, The Tangent, Steven Wilson) with flutes and saxophones, Vlad Avy (guitars, master and producer), Evan Carson (bodhran and percussion) Jordan Rudess (Dream Theater) on additional keys, and the voices of Steve Hogarth (Marillion) and Mick Moss (Antimatter), nothing can go wrong!
First track opens majestically, a surprise to me to hear Gleb's music in a positive mood, as I'm so used to hear his melancholic sad melodies. 'Insight' truly shows this is a prog album, an instrumental song at times bombastic, announcing Gleb is here to stay, with the piano as protagonist as we can expect, and the rest of the instruments building up like a net around it.  Second song 'Astral Architecture' is the first melody that bring us a bit to the Iamthemorning 'style'. Melancholic since the first compass, slow-paced but bursting with emotions. It is the first of 3 songs with vocals, here featuring Mick Moss from Antimatter. Moss voice fits perfectly with the music, wrapping the melodies with his velvety deep voice.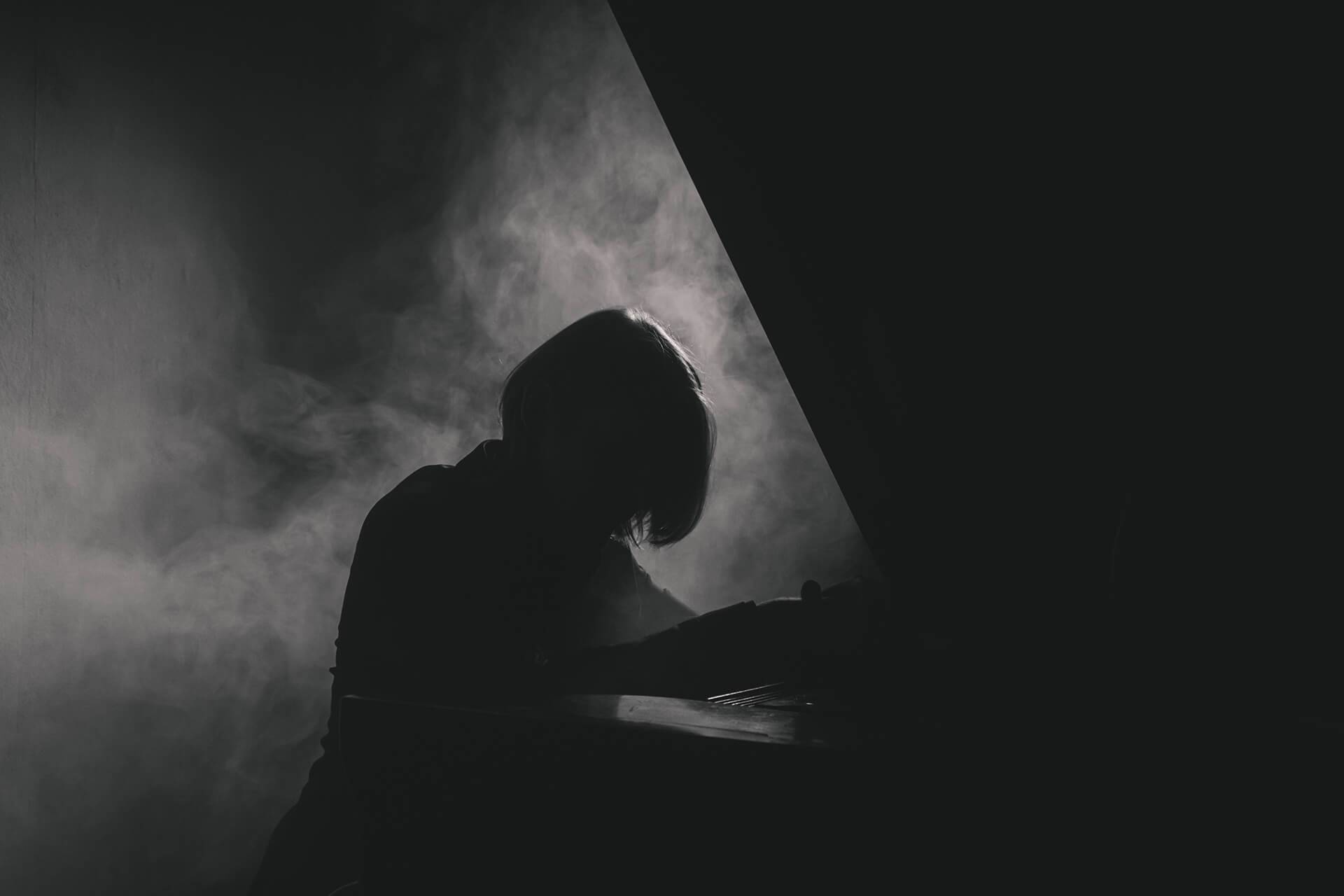 'White Dawn' starts aligned with what we know from Kolyadin's music. But towards the middle of the song, the focus shifts to the guitars from Avy, to give way back to Gleb's piano with a short simple baroque inspired fugue, and strings section in the background. A small tribute to his classical musical formation.
Next is my favorite track on this superb album: 'Kaleidoscope' shows from note one Kolyadin's complete dominion over the grand piano. With jazzy elements, pure progressive sound and even female vocalizations that give an eerie atmosphere. Gavin Harrison's soft drumming supports everything in the background, to fall into the playful counterpoint between Kolyadin's keys, Beggs' bass lines and the clockwork from Harrison's beats… it seems nothing can top that, but no: here comes Theo Travis! His flute melodies fit just perfectly. The change of pace, tone and atmosphere in the song is impressive. Right after the flutes, you think it cannot get better, but then come the synths, played by Kolyadin if I'm not wrong, to end in a mix of all the instruments involved in the song playing in counterpoint, reaching the climax to fall to a sudden but sort of expected end. I  w a n t  m o r e !
'Eidolon' (the image of something, an ideal or idealization), brings us back to the melancholic pianos, but still with a subjacent energy and positive atmosphere that makes this short track a powerful song. 'Into the Void' sounds like the natural progression from the previous track. Both could have been one single track, or so I thought first time I heard the album. Though more cinematic, as it brings me to black and white movies from the 40's. At just 1:45 min,  it is the shortest but for me one of the 'iconic' tracks on this album: its main theme just gets stuck in my head.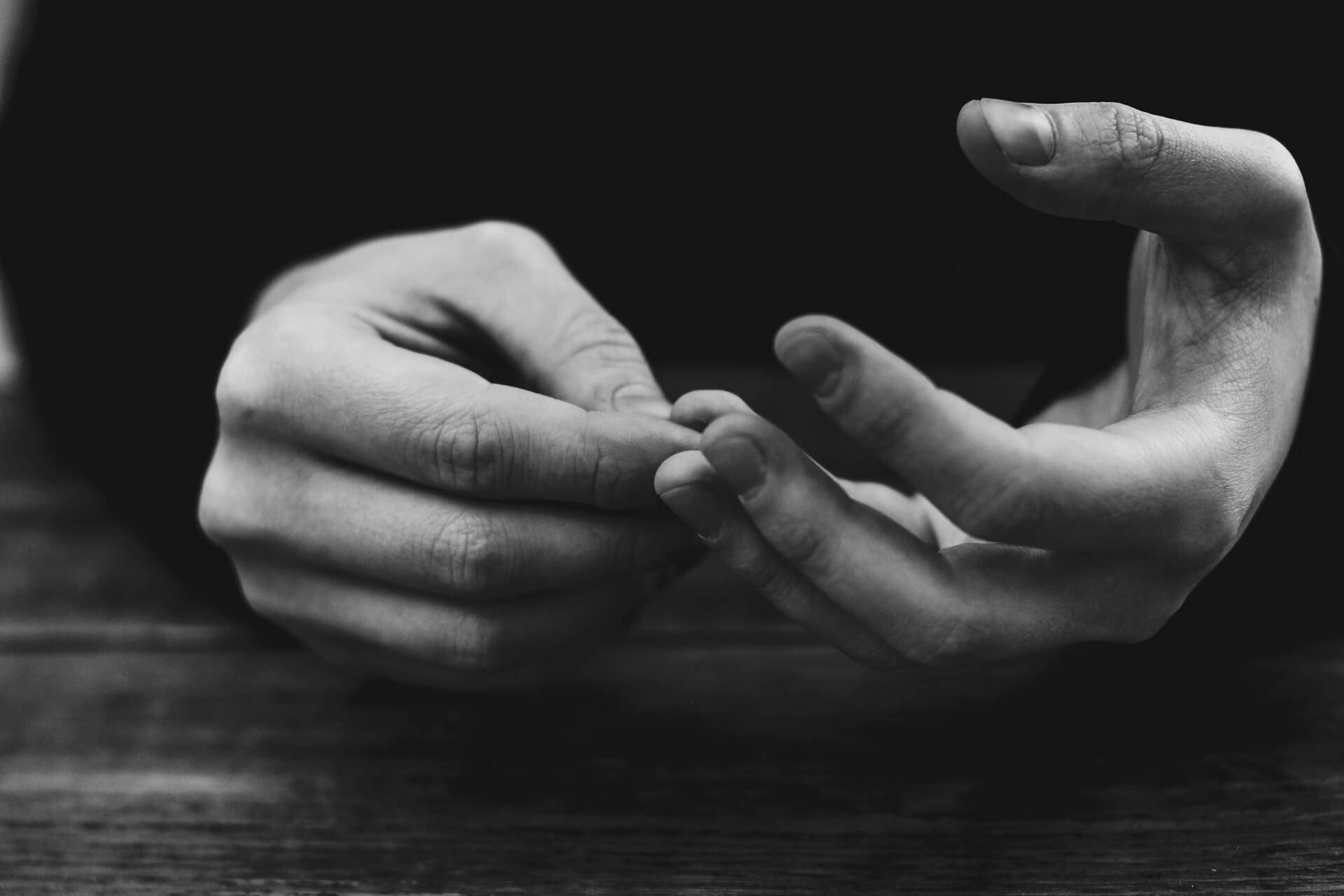 My next favorite track: 'The Room', brings me back to a pure proggy venture. Harrison's work shines at the beginning of this song, and Travis' flutes gives that little extra placing this tune on the jazzy lines of classic 70's prog masters. After the piano solo interlude, guitars, drums and bass enter in full form with the piano accompanying the guitars. At times it reminds me of Iamthemorning's 'The Howler' or 'Too Many Years', but still it is different, with a different tone and purpose. Then towards the end, Travis comes back storming in with his sax, forming a full climax alongside the piano increasing pitch and falling in a spectacular jazz ending. Uff!
Another of my favorite tracks is the first of two songs featuring Steve Hogarth on vocals. 'Confluence' starts as a beautiful piano and vocal song. With Hogarth more than singing, just muttering some words. Atmospheric outdoor sounds give a cinematic transition into drums and piano, with both slowly building up into the rest of the song,  now joined by Beggs. Piano and keys melodies build up slowly reaching a climax to suddenly fall into a mysterious synth sequence and atmospheric sound effects. Piano slowly emerges, re-ordering the sounds around it. Bass and drums join in a sequence that every progfan must simply love. Gleb sets loose his keys and the introduction of the marimba gaining ground from the background is just superb! This sequence gives me goosebumps every time I hear it! Then in a sudden shift, drums enter and the whole song turns around to a full prog-rock tune, guitars included, but keeping the main musical theme. Then it goes back to the softer compass of before, this time accompanied by the glockenspiel (or is it the vibraphone?), but instead of going towards another sudden shift, the song drifts slowly and ends with sea waves sounds. The longest track at 10:22 min, is indeed a very well structured confluence of sounds (pun very much intended!).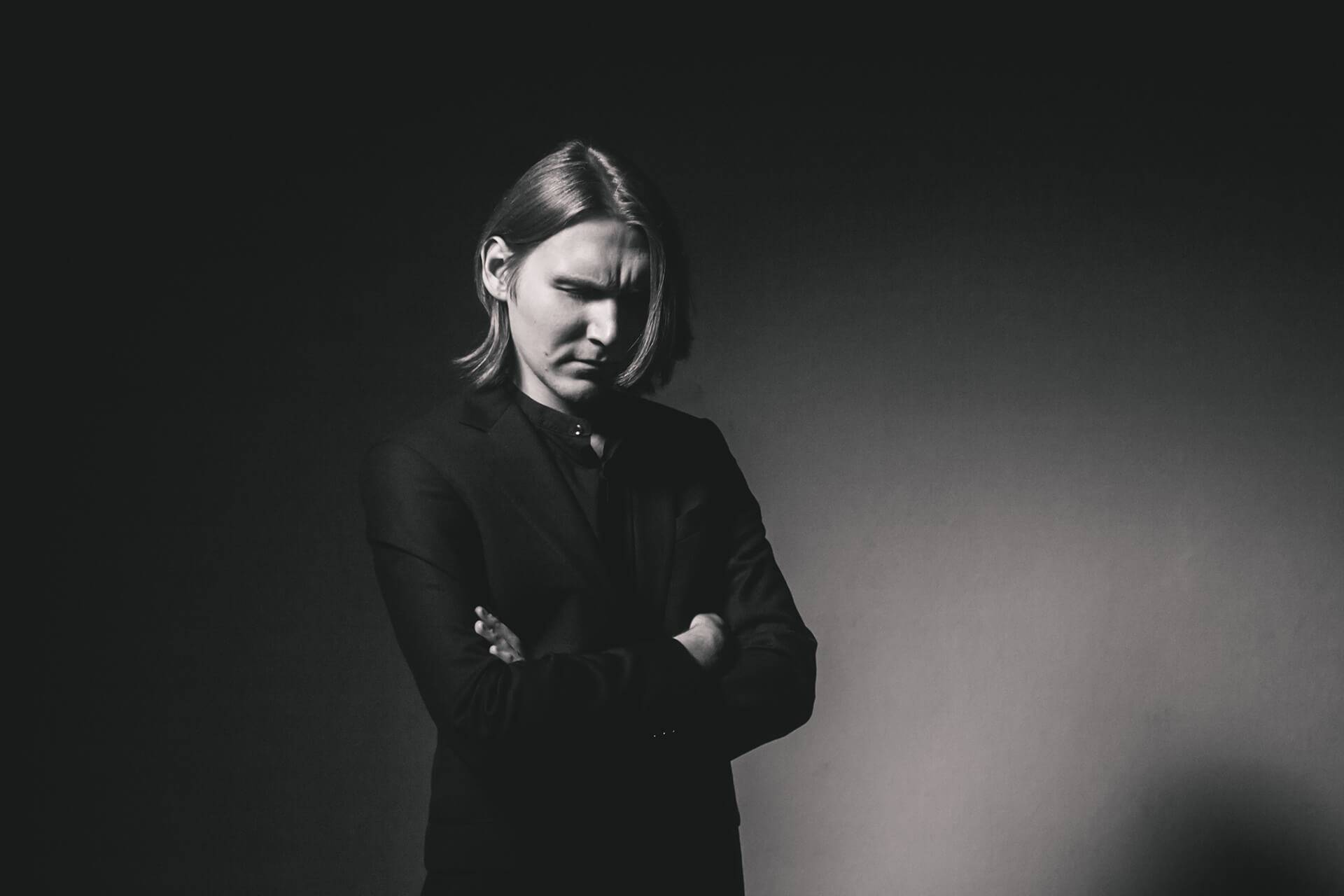 'Constellation The Bell' slows down in pure piano with some background cellos and female vocalizations, it is an eerie song.  'Echo Sigh Strand' is another short track, what I easily recognize as a classic Kolyadin prog tune, which suddenly changes to an interlude in a distinctive classical music approach with only piano, a clear demonstration of the prowess of this young Russian player. Another  sudden change brings back the song to the classic prog tune of its beginning.
'Penrose Stairs' starts in a dark dramatic fashion, a continuation of Kolyadin's masterful playing of the tune before, but joined by Beggs and Travis with his sax. I can't helpit, but this part of the song is reminding me of Steven Wilson's 'The Raven…' album. But though the small part of the song that reminds me of Wilson's music repeats at different stages of this song, as it is the main hook, the song itself has nothing to do (and nothing to look towards to) the aforementioned album. This song (and album) with Kolyadin's superb piano and composition skills is a universe on their own.
'Story Teller' starts with a dark twist with piano and vibraphone. The melody reminds me of some Iamthemorning songs. The soft and warm voice of Ole Irenæus Wierød fits perfectly with the tone and atmosphere of the song. The Danish conductor reads an excerpt from "Dreamland" by Lewis Carroll: But here, in Dreamland's centre, no spoiler's hand may enter, these visions fair, this radiance rare, shall never pass away. I see the shadows falling, the forms of old recalling; around me tread the mighty dead, and slowly pass away. Eerie, dark and dramatic, suddenly appears none other than Jordan Rudess with his classic sound and skills emulating guitars on keyboards. Yes Rudess is a master on his field, but it still feels a bit over the top for me, though I must say in this song the 'excess' fits very well with the dramatic set, to then fall to a sudden end. It really surprised me that it left me wishing for more.
This might be because the next song starts almost immediately with Hogarth's vocals that are not really my cup of tea. I think this song is for me the only weak point on this album. It feels like it didn't fit anywhere else, so let's put it on the end. Don't get me wrong, the song is not bad, Hogarth's vocals fit with the style of the song (though in my opinion not in the album as a whole). The song is co-authored between Kolyadin and Hogarth, and this shows well, as the song feels like a Marillion song. The song fades out without any special moment, marking a weak end on an otherwise superb album.
Overall this album is a perfect card into the musical palette of an excellent young musician. It draws a big ear to ear smile in my face to hear and see that there is so much talent everywhere in the world. Gleb Kolyadin adds so much color to our favorite music by creating this jewel of an album with the ink of a classical music background perfectly blended into the modern progressive rock palette.