Head with Wings – Comfort in Illusion EP (Standard and expanded editions)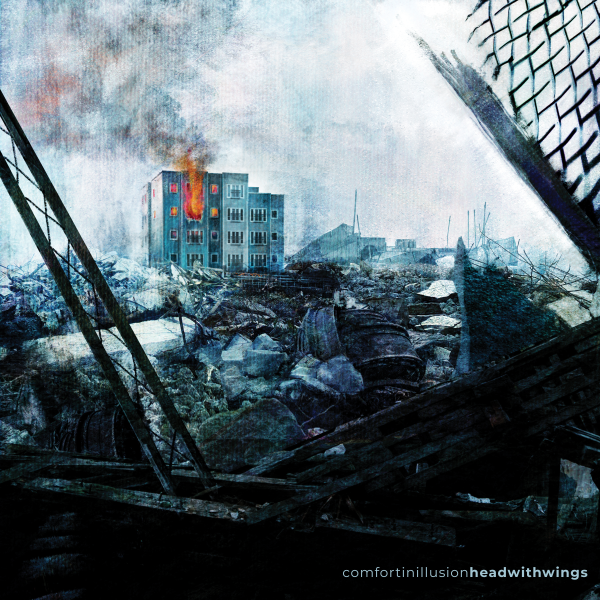 The word sublime, meaning "Of very great excellence or beauty" is not a word often applied when describing modern day Prog, but it is the first word that comes to mind when listening to the latest release from Head with Wings – "Comfort in Illusion". Released in July in 2 different formats, the standard release clocks in at just over 17 minutes, hence it's EP status, whilst the expanded version contains instrumental versions of the 3 tracks plus a re-imagining remix on each song by Vikram Shankar, thus taking you on a journey into places very few pieces of music of this genre normally go.
I was personally introduced to Head with Wings by one of my fellow contributors here at The Progspace back in 2018 with the release of their album "From Worry to Shame" and that started an appreciation of their lyrics and songwriting which seems to grow stronger with each subsequent body of work.
Kicking off with 'Of Uncertainty' the gentle swathe of guitar and vocal intro bursts into life as the rest of the band enters the arena and weave their magic around the melody. Both guitars interplay with each other whilst the bass punctuates the bottom end over solid drumming, and all the time never losing the melody which underlies the almost ethereal vocals.
Head with Wings – Of Uncertainty (click here if the video does not play)
'Contemplating the Loop' is next up, finger picking guitar creating a hook that stays in your head for ever and a day, something that becomes even more apparent in the instrumental version on the expanded version. No hook-lines in Prog, forget it! These guys say different! The shortest song on this release, it still delivers so much in it's 5 minutes, packed full of quality and only going to show that you don't necessarily need 20 minutes plus to showcase a great progressive song.
Head with Wings – Contemplating the Loop (click here if the video does not play)
'In a House of Clocks' rounds off this EP in a slightly heavier style, more angst in the vocals, guitars slightly angrier at times driven by the bass and drums creating an almost "cry for help" feel as the desperation of a situation comes to the fore. Time just ticks away. "A plan that never started, the waters left uncharted" sings Joshua Corum "consider a life without a past" strong sentiments that say so much in these days of uncertainty, and as they say, that about sums it all up.
While the expanded version contains these three masterpieces of modern-day prog they are interspersed with their instrumental counterparts which, if anything go to prove how much melody these guys create in their musical structure, and that before ever needing to add in the vocal melody lines. Then there are the complete remixes and re-imaginings of all three tracks by a renown composer and musician Vikram Shankar which then takes these songs to another level entirely.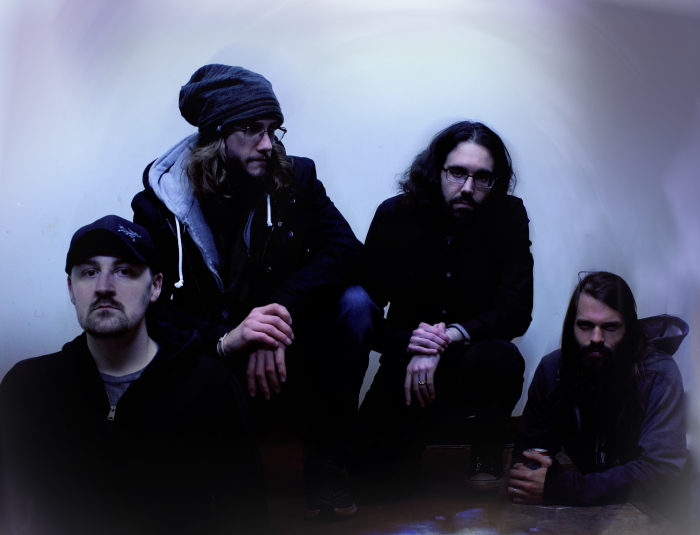 Given the choice of formats on offer here, neither disappoints in the slightest way but I think for the whole listening experience and pleasure of the journey that is Head with Wings, the expanded version ticks all the boxes for me, and hopefully for you too.
Head with Wings are, without doubt one of the few modern day, dare I say it, younger bands that have taken much of the classic era prog on-board and woven it into a myriad of clever arrangements and modern sounds and melodies, a million miles away from anything described as Neo-Prog, its stands as modern day songwriting and arranging at its best and I cannot give it any higher praise than that. Bands in 10/20 years from now will be citing Head with Wings as their influence, in much the same way as early Genesis, Rush and Yes are mentioned amongst their peers today.
TRACK LISTING
Of Uncertainty (7.00)
Contemplating the Loop (4.52)
In a House Without Clocks (6.02)
EXPANDED VERSION
Of Uncertainty (7.00)
Of Uncertainty – Remix by Vikram Shankar (7.02)
Contemplating the Loop (4.52)
Contemplating the Loop – Remix by Vikram Shankar (4.54)
In a House of Clocks (6.02)
In a House of Clocks – Remix by Vikram Shankar (5.46)
Contemplating the Loop – Instrumental (4.52)
Of Uncertainty – Instrumental (7.00)
In a House of Clocks – Instrumental (5.58)