Daniel Tompkins – Castles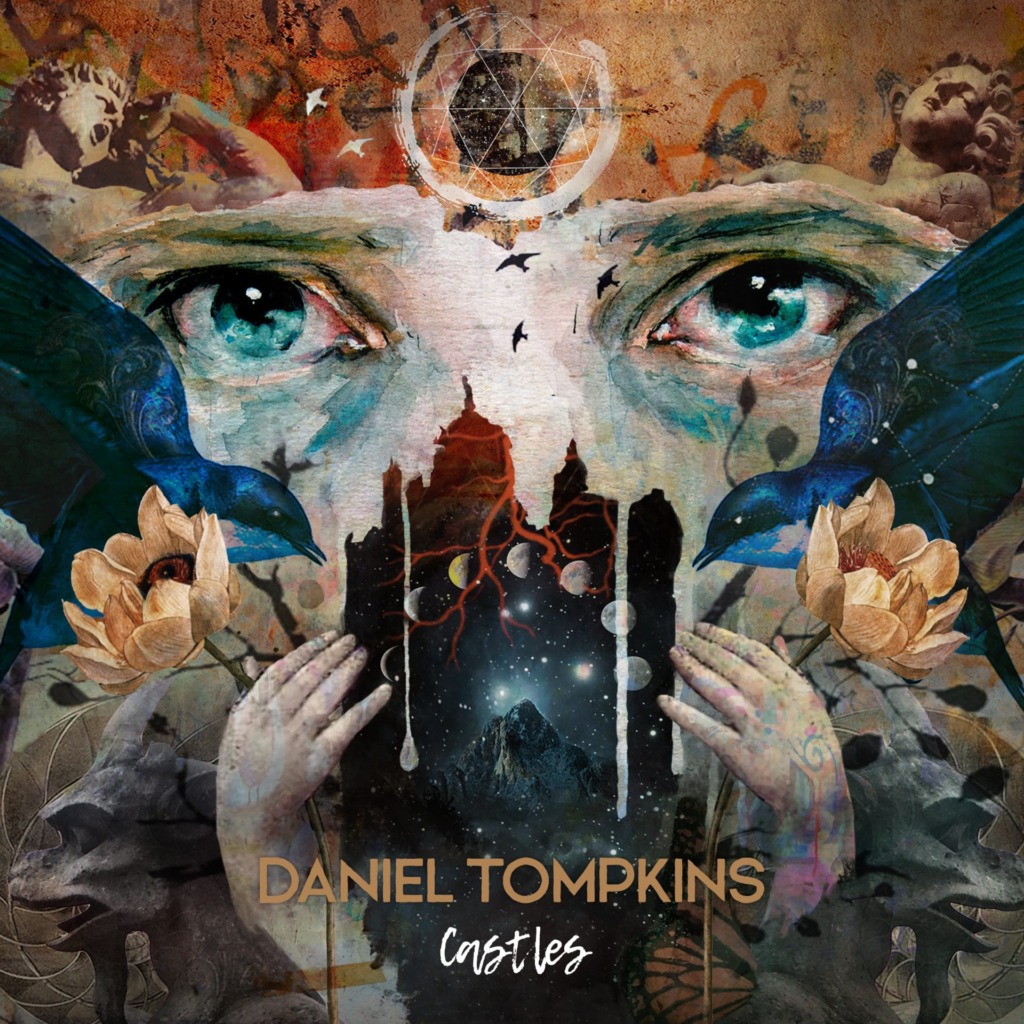 Most prog-lovers will probably link the name Daniel Tompkins to djent pioneers TesseracT, or progressive collective Skyharbor, but the British vocalist has a lot more up his sleeve. Next to his role as lead singer in TesseracT, Tompkins is also part of progressive pop group White Moth Black Butterfly, and now has finally released his first solo album "Castles". And what an album! Like we've come to expect from a professional like Tompkins, the vocals and vocal harmonies are top-notch, fully shining on top of super-catchy electro-pop-rock tones.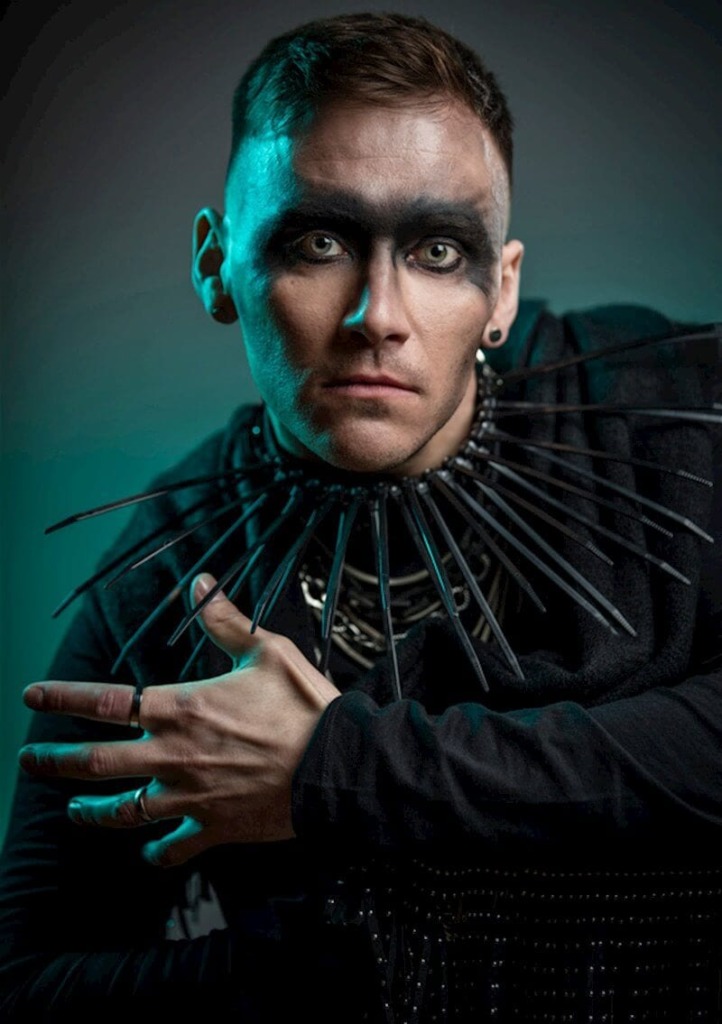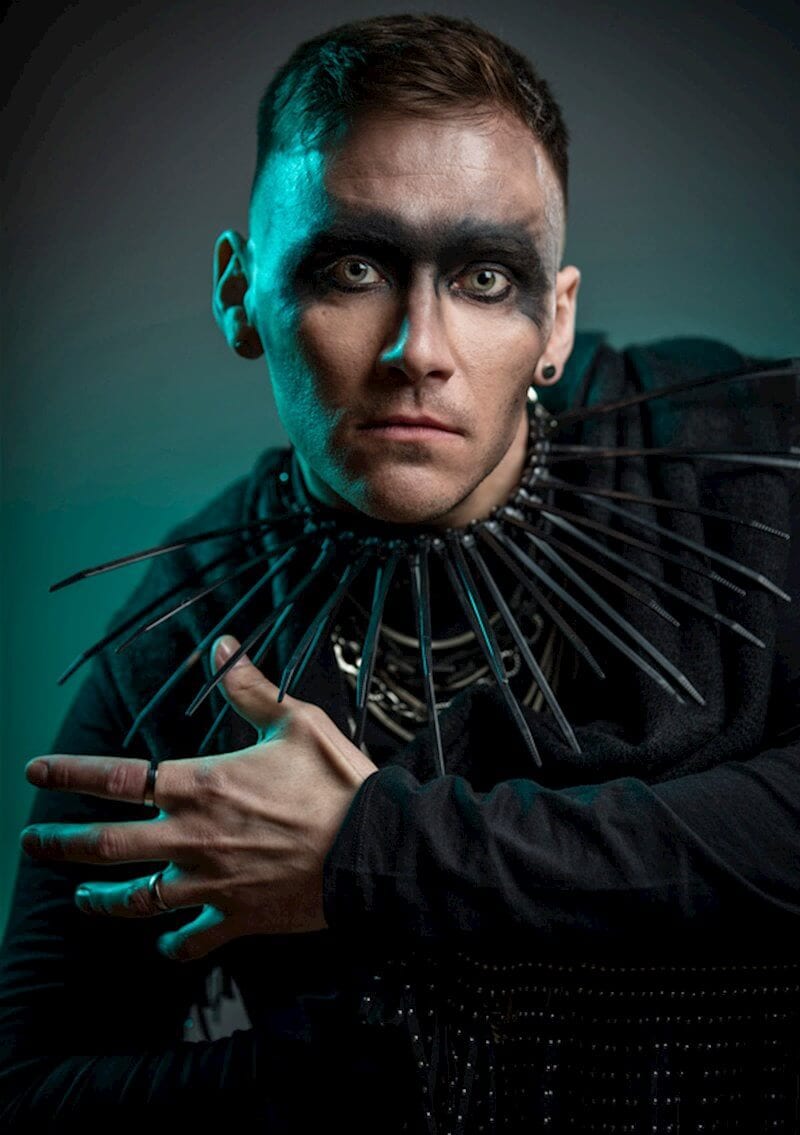 Tompkins is not just a vocalist, he is a musical storyteller. His versatile vocals have so many layers, which he utilises to convey the story of "Castles".
"The album is somewhat cathartic lyrically but in other areas it explores amazing, victorious, passionate love."
A story of 'tragic mistakes, misjudgements of character and victorious, passionate love', which Tompkins himself describes as follows:
"Everyone has experiences that are relatable to one another in their romantic relationships. We make huge investments of trust and care and commitment into one another and sometimes they simply fail. In fact, most fail.
That said, some survive, thrive and create incredible lifelong partnerships or at least important, long lasting love. But sometimes, we make massive misjudgements of character and the true nature of someone is always revealed over time.
Sometimes tragic mistakes, physical or mental abuse, compulsion or addiction are an issue and create irreparable harm to relationships and lives, no matter how in love two people may be. This is the area where the most tragic outcomes occur.
The album is somewhat cathartic lyrically but in other areas it explores amazing, victorious, passionate love. A lot of this story is told from the perspective of someone seeking that perfect partnership and the ultimate fulfilment of finding it."
It's clear from the start that this is an emotionally charged album. 'Saved' starts off at the basics: piano and vocals, filled with emotion.
Layer after layer is added, as the story of a tragic romance unfolds. The chorus is vaguely reminiscent of the slow pulse of good dubstep, and the vocal melodies cut straight through to your heart. One of my favourite songs on the album.
Follow-up 'Black The Sun' brings us a lot of dynamics: toned down verses, that break open in a soaring chorus that just demands to be sang-along to.
Next up we have 'Castles'. The track starts off with a nice light beat, that is reminiscent of triphop,  Contrasting the previous two songs, 'Castles" tone is much more upbeat, the vocals strong and bold. Absolutely a rewarding title track!
'Kiss' starts off very dark and pulsating, dragging you in with demanding, deep beats and enchanting melody lines. Possibly the hardest track on the album, and absolutely the darkest.
'Limitless' stays with the dark electronic atmosphere set in 'Kiss'. The vocal layers and effects sometimes almost reminiscent of another amazing British artist: Imogen Heap.
Daniel Tompkins – Limitless. Click here if you can't see the video.
'Cinders' starts like any good ballad should: soft, swaying and hopeful, only to build up magnificently to a chorus that sounds like an anthem. I absolutely count this song among my favourites on the album, although I do have a soft spot for ballads.
If a song could sound 'introverted', that's what I would label 'Telegraph'. After the soaring choruses we've heard in the last few songs, 'Telegraph' sounds very modest and almost melancholy. A beautiful transit to the second part of the album, which consists of six alternative versions to some tracks we've already heard.
The first alternative version takes us back to 'Black The Sun'. Eddie Head, producer of the album, collaborated on this very interesting version, with a very similar vibe to the original. Where the main version has a lot of dynamics between verse and chorus, we have more of a buildup in this take.
The alternative version of 'Limitless', for which Tompkins worked together with producer Dmitry Stepanov is even better than the main version. I am totally in love with the electronic pulse that gives more cadence to this wonderful song.
Randy Slaugh, known from his work with artists like Periphery and Devin Townsend, has contributed to two alternative versions on "Castles". If you dig dubstep, you're gonna like his take on 'Kiss'!
The last three songs are different alternatives for 'Saved', all exploring different atmospheres. For the first one, Tompkins collaborated with TesseracT bandmate Acle Kahney. I remember I had the single on repeat for days when it first came out in March, but when I got to hear the main version of 'Saved', I couldn't decide which one I liked best. Give it a listen
Daniel Tompkins – Saved (feat. Acle Kahney). Click here if you can't see the video.
The next 'Saved' version is not my cup of tea, but nevertheless this interpretation in collaboration with Paul Ortiz (known from Chimpspanner and Zeta) is absolutely interesting to listen to.
The last 'Saved' alternative is another collaboration with Randy Slaugh. It takes us on a dark, almost industrial journey at times, to rise up to a bombastic chorus with countless layers. A wonderful version, that proves once again how different interpretations of the same song can sound, and how immensely interesting that is.
Even though it's a stretch to call "Castles" a progressive album, it's a great one nevertheless. For those of you who have a thing for decent pop music, or just really know how to appreciate good songwriting and a top-of-the-line vocal performance, this album will not disappoint. I'm also pretty sure White Moth Black Butterfly fans will be pleasantly surprised by Tompkins' first solo album. Even though half the album consists of alternative versions to the same songs, I think that might be its strength: it's a testament to how musicians working together can create magnificent work. I sure as hell will have it on repeat for a while!
Tracklist:
Saved
Black The Sun
Castles
Kiss
Limitless
Cinders
Telegraph
Black The Sun (Head Rework)
Limitless (Feat. Dmitry Stepanov)
Kiss (Feat. Randy Slaugh)
Saved (Feat. Acle Kahney)
Saved (Feat. Paul Ortiz)
Saved (Feat. Randy Slaugh)