Dark Horse White Horse premiere: 'Black Hole'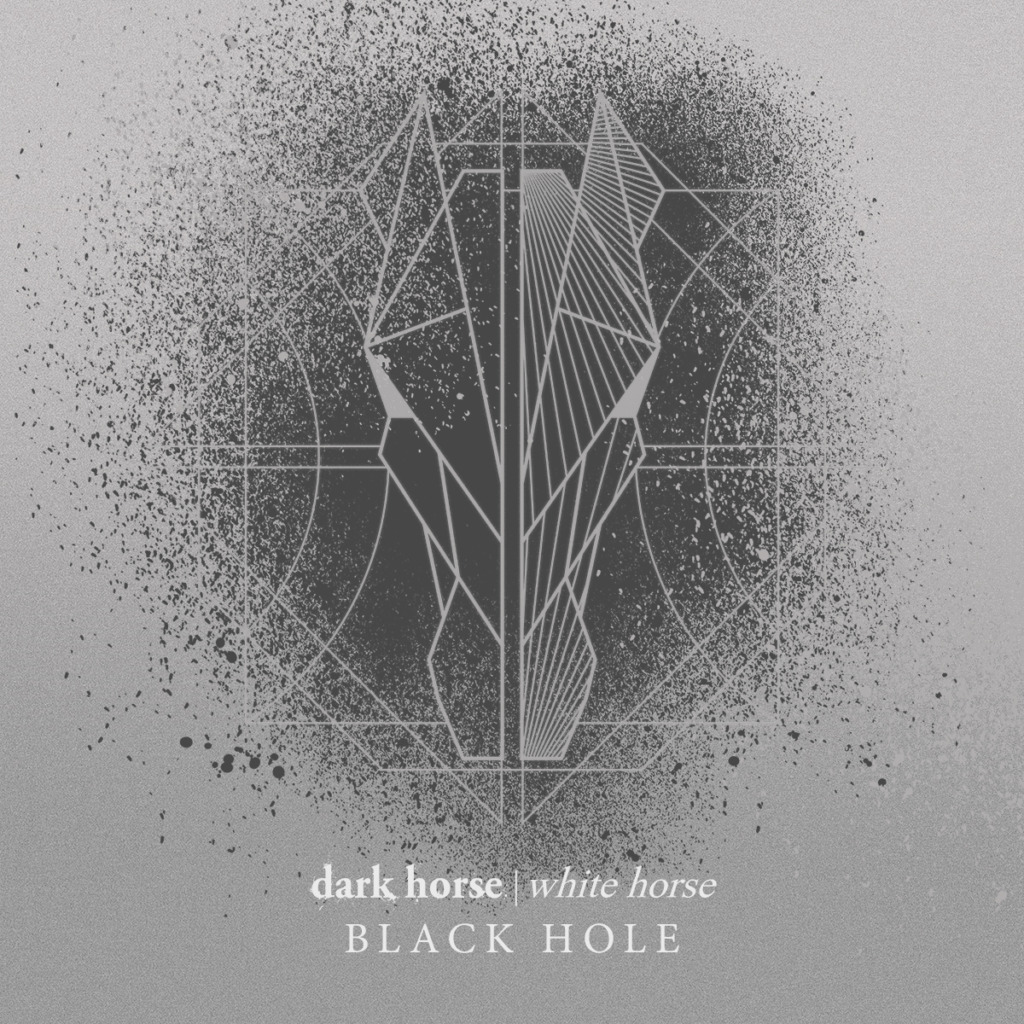 Dark Horse White Horse is a brand new project of Dutch music scene veterans Marcela Bovio (ex-Stream of Passion, MaYaN, Ayreon), Jord Otto (ex-Revamp, ex-VUUR, My Propane) and Ruben Wijga (ex-Revamp, Blackbriar). After working together in different bands and musical projects, the trio saw an opportunity to combine their skills and influences to create a unique mix of progressive and symphonic metal. Today, we are happy to premiere their first song, 'Black Hole'. It combines all the qualities of the band members: Bone-crushing riffs, blistering keyboard leads, inhumanly tight drums and a ruthless vocal performance.
Marcela recalls: "Some time ago Jord joined me and the guys and gals from MaYaN on a few shows as a substitute guitar player. We were hanging out backstage before the show, and he pointed out he had been working on some new tracks together with Ruben. He asked me if I would be interested in working on them, and proceeded to play a couple of tracks on his phone… I was flabbergasted! The tracks were SO good, so heavy, so wild… I got super excited and started writing and recording vocal demos the very next day. And very soon I realised that this was going to be something special! And now here we are, ready to unleash the first song into the world!"
Dark Horse, White Horse – Black Hole (click here if the video does not play)
To record the demanding bass and drum parts the trio recruited two other remarkable Dutch musicians: up and coming bass player Siebe Sol Sijpkens (Sordid Pink/Destiny Potato, The Charm The Fury), and drum legend Ariën van Weesenbeek (Epica, MaYaN, ex-God Dethroned).
The debut single 'Black Hole' will be available on all digital platforms from October 31st, and is a precursor of the band's upcoming EP, recorded at Sandlane Recording Facilities and mixed by Joost van den Broek.
Follow Dark Horse White Horse here:
Website
Facebook
Instagram