Progcast 081: Dave Davidson (Gargoyl, Revocation)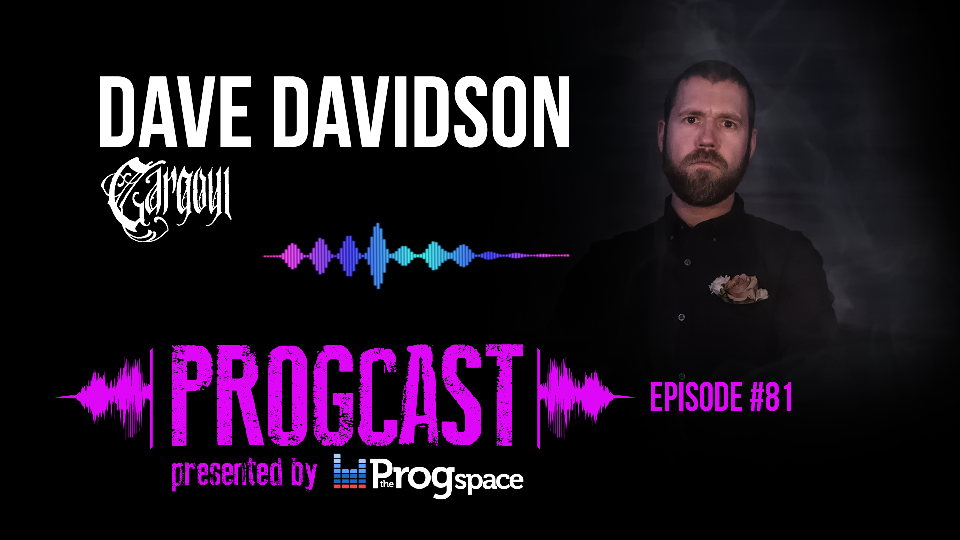 Revocation guitar shredder Dave Davidson called from Boston, Massachusetts to talk about discobeats from outer space, (sub-)genre classifications and tell us everything about the self-titled debut album of his new project Gargoyl. All of this and more, only on Episode 081 of the Progspace!
The Progcast is available on iTunes, Spotify, Stitcher and YouTube. Subscribe on your favourite Podcast platform.
Listen to the episode on Spotify here!
Listen here to our Spotify Playlist!
00:29 Interview Dave Davidson (Gargoyl, Revocation)
29:15 What's In Your Walkman?
Dave: Cosmic Putrefaction, Lantern, Ben Molder
Dario: Natural Disorder, Voivod, Autocatalytica, Heaven's Cry
The Progcast - Episode 081